---
Advertisements

---
With COVID-19 on the loose and prejudiced ex-polytechnic lecturers walking the streets, the safest place to be is at home.
Sure, you'll have to contend with your significant other and the incessant screams of your children, but things could certainly be worse outside.
However, our own abode can be a hazard too, as we've seen one too many times.
50 Residents from Bukit Merah View Flat Evacuated Due to a 'Raging Fire'
A fire erupted in an HDB flat in Bukit Merah View last night (20 Aug), forcing firefighters to break into a burning unit.
The Singapore Civil Defence Force (SCDF) detailed the incident in a post on Facebook.
SCDF said it was alerted to a residential unit fire at Block 117 Bukit Merah View at around 7:30pm last night.
"Upon arrival, SCDF firefighters donned breathing apparatus sets and conducted forced entry into the burning unit on the 14th floor," it said.
The raging fire involved the contents in the room and was eventually extinguished with one water jet.
"As a precautionary measure, about 50 residents from the 14th to 16th floors were evacuated by Police and SCDF officers," SCDF said.
Fortunately, no injuries were reported. The authorities are still investigating the cause of the fire.
---
Advertisements

---
Pictures of Aftermath Show Charred Remains of Flat
Pictures of the aftermath of the fire showed the true extent of the blaze, as it destroyed the contents of the unit.
Charred remains could be seen strewn all over the flat, including blackened wires and a bed frame.
The fire also seems to have caused the top half of a chair to melt off. The window grills can also be seen on the floor, presumably knocked in by the firefighters who had to force their way into the burning unit.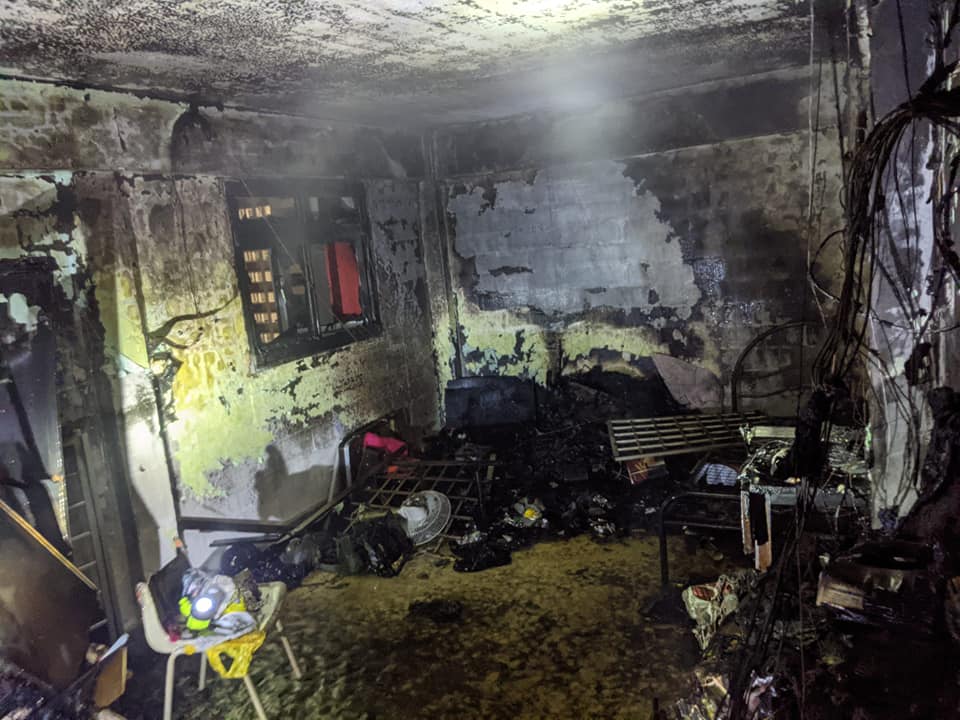 Another picture showed a firefighter putting out the blaze with a water jet.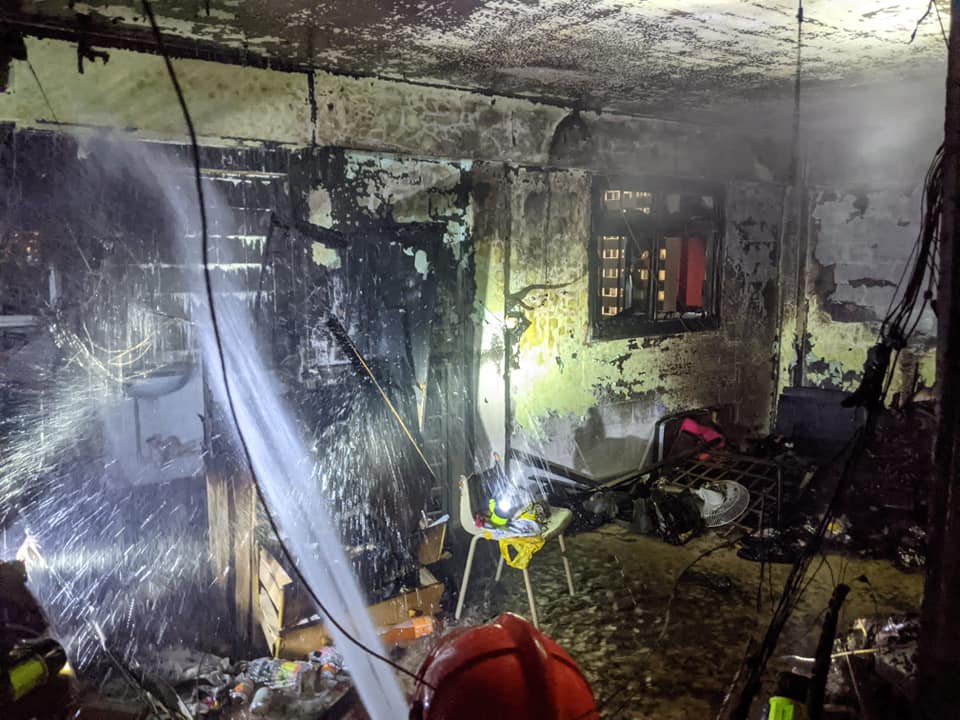 100 Evacuated, 1 Taken to Hospital in June Fire in Yishun
Another fire that broke out on 29 June forced 100 residents to self-evacuate, while others were taken to hospital.
The master bedrooms of the third-, fourth- and fifth-floor units of Block 141 in Yishun Ring Road were ablaze when firefighters arrived.
The SCDF required three water jets to put out the flames, as off-duty personnel in the area rendered assistance with medical and firefighting operations.
In the end, ten people, including a police officer, were taken to the hospital for smoke inhalation.
Law and Home Affairs Minister Mr Shanmugam urged people to be careful, especially older folks, as the fire started in a unit with an old woman.
Read Also: 
Featured Image: Facebook (SCDF)
---
Advertisements

---

How much cash are you getting in December 2023 from the Government? Here are the facts simplified for you:
Read Also: