Do you know that Donald Trump is the President of the United States, which is why he's also known as POTUS? And that the president of Singapore is Halimah Yacob?
You didn't?
Blasphemy! But then again, that's rather expected since some of us only think of Yusof Ishak as the name of a school.
So when you read the headline, a shoe cabinet might come to your mind instead of various ministers sitting around a large table.
This means we've to start with the basics: What's a Cabinet?
What a Cabinet Is
To put it simply, a Cabinet is a group of the top leaders in the executive branch. In Singapore, they comprise the ministers, while in the US, they comprise the secretaries.
You probably know by now that a minister is someone who oversees the entire administration of a "department". For example, the Ministry of Transport overseas everything pertaining to transport in Singapore, and is headed by the Transport Minister.
People who work in these ministries are known as civil servants.
In Singapore, there are 15 ministries, and they're handled by the ministry of these ministries, the Prime Minister's Office.
So what are the ministries in Singapore? They are
Ministry of Culture, Community and Youth (MCCY)
Ministry of Defence (MINDEF)
Ministry of Education (MOE)
Ministry of the Environment and Water Resources (MEWR)
Ministry of Finance (MOF)
Ministry of Foreign Affairs (MFA)
Ministry of Health (MOH)
Ministry of Home Affairs (MHA)
Ministry of Communications and Information (MCI)
Ministry of Law (MinLaw)
Ministry of Manpower (MOM)
Ministry of National Development (MND)
Ministry of Social and Family Development (MSF)
Ministry of Trade and Industry (MTI)
Ministry of Transport (MOT)
And then now, you'd be wondering: how about organisations like, say, Land Transport Authority (LTA), Housing and Development Board (HDB) or even Singapore Armed Forces (SAF)?
These organisations are either departments or statutory boards overseen by any one of the ministries. For example, LTA would be a stat board under the Ministry of Transport, HDB is a stat board under the Ministry of National Development (yes, our dear Lawrence Wong is in charge of HDB) while SAF is a department / division under the Ministry of Defence.
So it's basically a super big hierarchy for our country to run smoothly.
In the US, a ministry is called a "department", and its head is a secretary.
The ministries' primary goals are to carry out duties that another group of people have decided on, and this is when it gets a tad tricky.
You see, ministries cannot just anyhowly do things as they deem fit. An example would be CPF contribution, which is under the stat board overseen by the Ministry of Manpower.
The stat board, or MOM, cannot just anyhowly decide to increase or decrease the CPF contribution rate just because they're in charge of CPF. They have to follow a set of rules to ensure that people follow the rules.
Because remember: they're to carry out duties that another group of people have decided on.
So who's the group of people who decide whether CPF contribution should be 20% or 2%?
The people you've just voted in a week ago: the Members of Parliament. These people would debate and vote any changes in the contribution (and other changes, if needed) instead.
---
Goody Feed YouTube Channel
Do you know that the GST Voucher Scheme is used to make sure that your boss pays GST? Watch this video and you'd know why your boss hates it!:
---
Which is why you can say that the Cabinet is an executive branch: they execute actions, not amend actions.
In Singapore, the head of the ministry, which you can call a Cabinet Minister, must also be a Member of Parliament.
---
Advertisements
---
But it's not the same system in all countries.
In the US, the Executive Branch is completely separated from the Legislative Branch (i.e. their Parliament). The secretaries (head of the departments) don't even need to be elected in; they'll be nominated by the President, though they had to be approved by their "Parliament" lah.
(And now you should know why Trump is always so angry: the President is the head of the Executive Branch, so he can only carry out duties instead of creating laws.)
In Singapore, the Prime Minister will decide who to head the ministries, and he doesn't need any approval from anyone.
But now you're confused after you heard phrases like "SMS" (Senior Minister of State).
---
Advertisements
---
Simi is Ministers of State Then?
If you're realised, other than a Minister, there's something known as a "Minister of State". A ministry die-die must have a minister to run the ministry, but not all ministry has a Minister of State.
A Minister of State is like a junior minister that'll help the full minister; sometimes, a person can be a Minister of State for more than two ministries. For example, former Sengkang GRC MP Dr Lam Pin Min was the Senior Minister of State for both the Ministry of Health and the Ministry of Transport. And that was why he was also the one who announced the PMD ban even when Khaw Boon Wan was the Transport Minister.
Usually, the path to a full minister starts from a Minister of State. For example, clone of Daniel Dae Kim, Education Minister Ong Ye Kung, started off as a Senior Minister of State in the Ministry of Defence once he was elected into Parliament.
So, what's a cabinet reshuffle?
---
Advertisements
---
Cabinet Reshuffle, a Common Occurrence in Parliamentary Systems
After knowing who a minister is, this should be easy to understand: a cabinet reshuffle is when positions of ministers are changed or rotated.
For example, if Tan Ah Hock is the Transport Minister, he can be switched to be the Finance Minister. On the other hand, some new ministers can be appointed, while some can retire altogether.
There are many reasons why there's a need for a regular reshuffle, and these are the few:
Replace ministers who have retired or resigned (or in the next one in Singapore, those who aren't elected into Parliament)
Create, abolish and rename departments (and ministerial posts) and to reassign responsibilities among departments
Refresh the Government
Change in policies that require a "change" in many ministries
Technically speaking, a cabinet can be reshuffled as many times as needed during a five-year-term of a Government.
For example, after GE2015, the Cabinet was formed and announced after two weeks.
---
Advertisements
---
It then went through eight reshuffles; there were not many changes in the first few reshuffles, but more drastic changes in the last three reshuffles, when several 4G leaders became full ministers in various ministries after a few veteran ministers retired, and Heng Swee Keat became the Deputy Prime Minister.
The last reshuffle took effect in 1 May 2019, and usually, there won't be such a long period between two reshuffles.
What's Next for the Cabinet Reshuffle
Guessing the results of the musical chairs for the next Cabinet is as difficult as spotting next week's 4D's number, so you should just wait instead of speculating who's going be the next Transport Minister.
However, if you're thinking that DPM Heng would be the next person to announce a new Circuit Breaker, that might not happen: during a lunchtime online rally on 6 July 2020, PM Lee said he would see Singapore through the COVID-19 crisis before handing over the leadership of the country to the new leaders, adding, "You have my word: Together with my older colleagues like Teo Chee Hean and Tharman Shanmugaratnam, as well as our younger fourth-generation (4G) ministers, I will see this through. I am determined to hand over Singapore, intact and in good working order, to the next team."
After reading this article, you should know that PM Lee can retire from his post anytime during the five-year-term by stepping down in a Cabinet reshuffle, so there's no need for him to step down from the new Cabinet.
---
Advertisements
---
But like what was mentioned, don't even think of predicting how the next Cabinet would look like.
Though I bet all my boss' assets that the National Development Minister will still be Lawrence Wong and the Health Minister to be Gan Kim Yong.
In the last election, polling day was on 11 September 2015 and the new cabinet was announced on 28 September 2015.
This means we'd know who's going to take care of our CPF monies very, very soon.
First Time a Shadow Cabinet Would Be In
Unlike the 55 years of Singapore history, a Cabinet has always been like this:
---
Advertisements
---
But now, it's going to be like this:
After the election, PM Lee said that Workers' Party (WP) chief Pritam Singh will be formally appointed the Leader of the Opposition.
That's a first in Singapore history.
PM Lee had said, "I told Mr Singh that with 10 MPs, I think it is right that he, the Workers' Party leader, be formally designated as the Leader of the Opposition, and that he will be provided with appropriate staff support and resources to perform his duties."
And the Leader doesn't just go to Parliament and debate; instead, he'll also have his own Cabinet Ministers, though they're called "Shadow Ministers".
---
Advertisements
---
For example, the Leader can appoint Nicole Seah as the Shadow Education Minister. Ms Seah won't be paid extra, nor would she be following Ong Ye Kung whenever he goes. Instead, Ms Seah would be following Mr Ong's policies very closely.
If Mr Ong decided to remove O-Level and A-Level completely, and let students go to universities based on their IPPT results, Ms Seah should think whether the opposition agrees or disagrees. If she disagrees, the opposition should come out with an alternate policy or solution: how about using NAPFA results instead of IPPT results instead?
So this new Cabinet is going to face more pressure since a shadow would be watching.
But it's only through pressure that we improve, isn't it?
And on a side note, politicians have been talking about NCMP (Non-Constituency Member of Parliament) in recent days. So, what's an NCMP? Do you know that it's just like an MP but the allowance is much lower? Watch this video to find out more:
---
Advertisements
---
This Singapore love story set in the 90s shows you why you should never wait for tomorrow. Watch it without crying: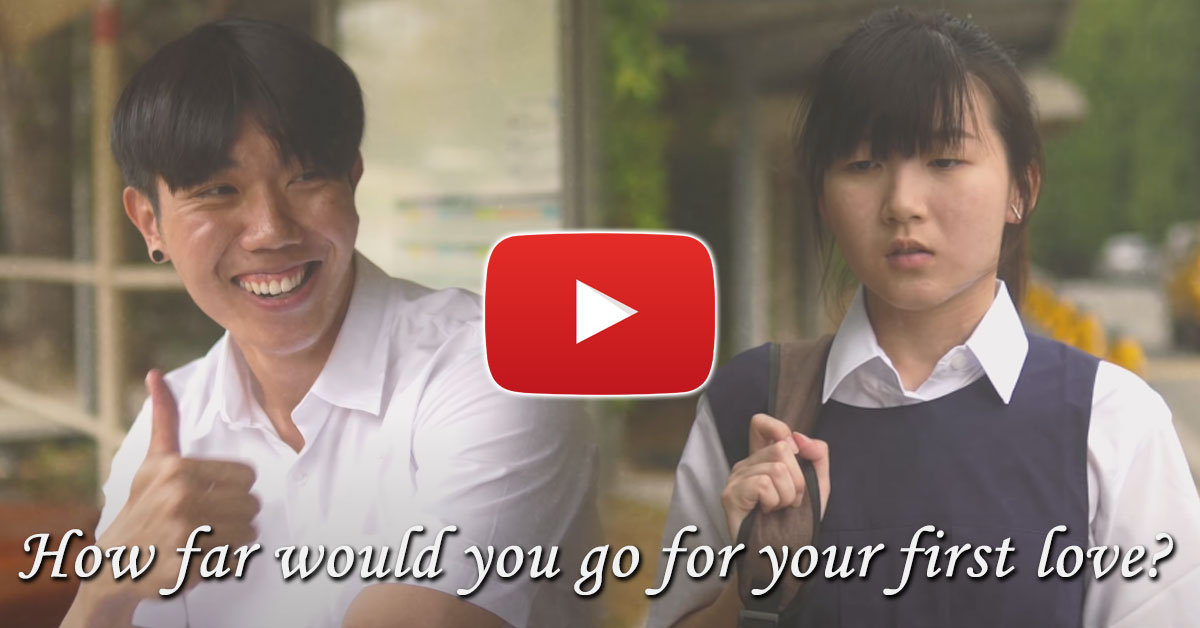 ---
Advertisements
---
Enjoyed this article because it's both informative and entertaining? If so, you should download the Goody Feed app so that you won't miss out on any articles, as there are app-exclusive contents as well! Also, join our Telegram channel if you use Telegram often!
Latest & Popular Articles You Must Not Miss:
---
Advertisements
---
---
Advertisements
---
Our Most Popular Videos You Must Not Miss:
---
Advertisements
---
This Singapore love story set in the 90s shows you why you should never wait for tomorrow. Watch it without crying: