---
Advertisements

---
Last Updated on 2023-05-08 , 11:42 am
If there's one thing that every Singaporean has probably experienced when speaking to people from a different country, it's that most people don't really know where Singapore is on the globe.
Of course, they usually think we're located in the middle of China.
But this time, a Canadian TikToker actually thought that Singapore was in Europe.
While trying a box of "Singaporean" food that had as much to do with Singapore as I have to do with the words "gym" and "exercise".
I mean, just look at it.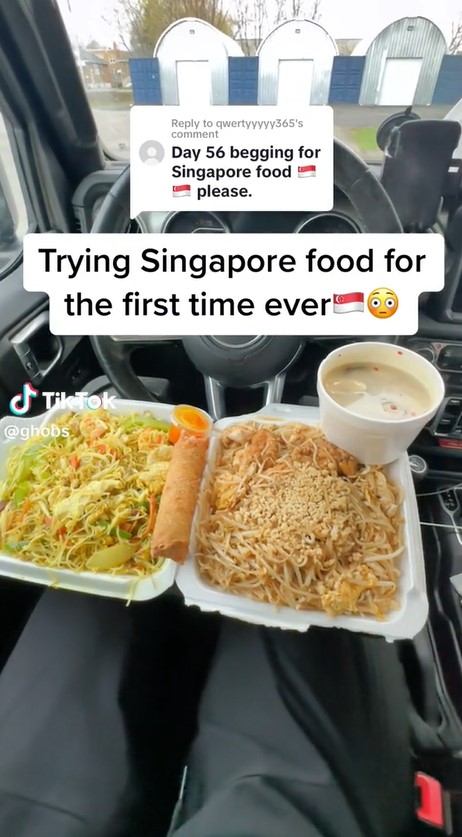 The TikToker, who goes by the username @ghobs, also showed himself trying out the food and rating them out of ten points.
But even before he began his food review, he puzzled audiences with this odd fun fact: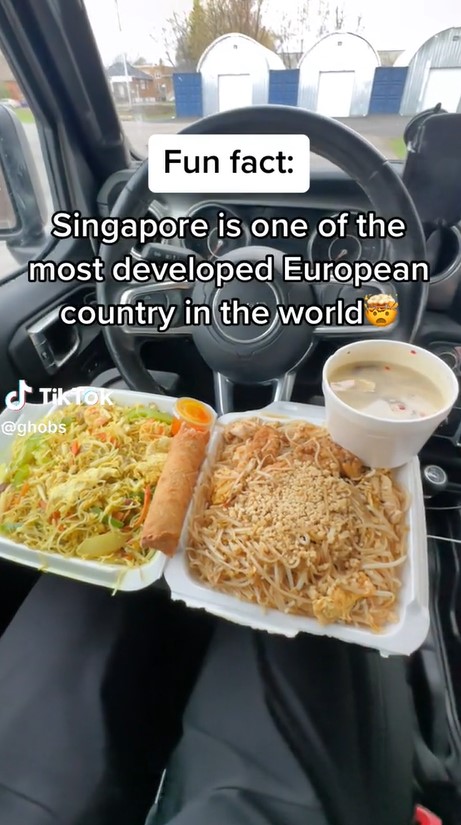 I know we're advanced and developed, but I'm pretty sure we're not at that stage where we can collectively teleport as a country from Asia to Europe.
And if you think that was bad enough, spoiler alert: It gets worse.
When he revealed his first dish, which was supposed to be laksa, here's what it looked like.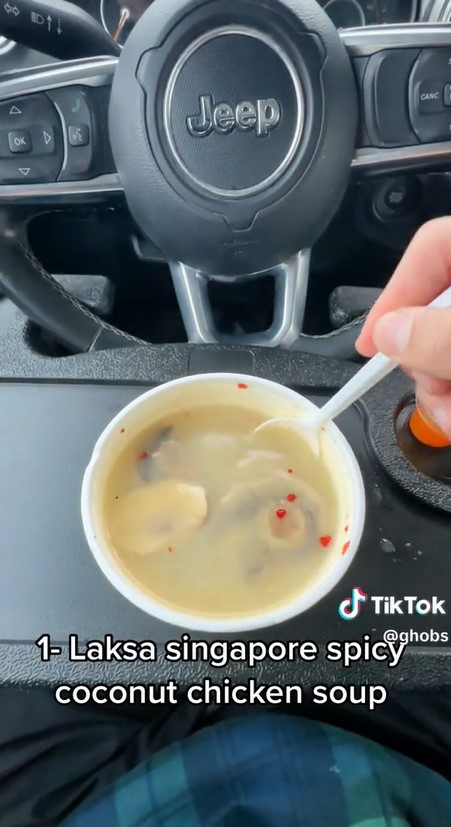 Well, even my colourblind friend would be able to tell that that's not laksa by any means.
The soup, which he called "laksa Singapore spicy coconut chicken soup", not only sounded like me trying to meet the word count while doing my homework but also looked like the saddest bowl of "laksa" I've ever seen.
Next, he introduced a spring roll…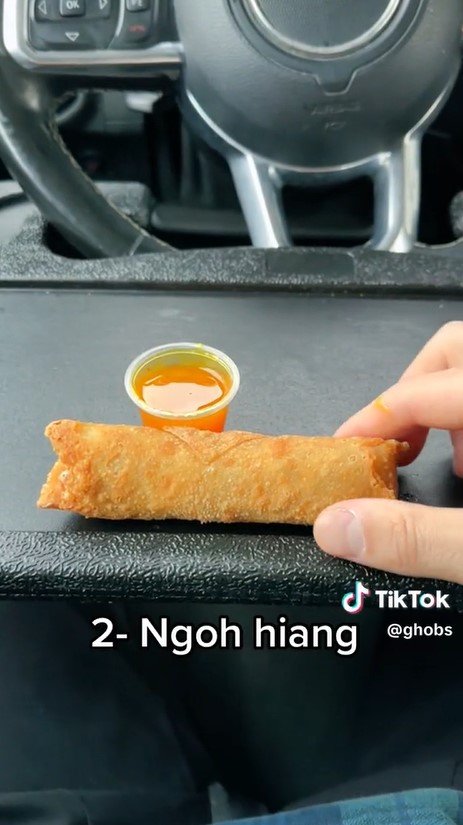 … Which he called a ngoh hiang.
Somewhere out there, a ngoh hiang seller is busy throwing up blood after seeing people call a spring roll a ngoh hiang.
He also showed himself dipping the spring roll into an "orange jam" of sorts.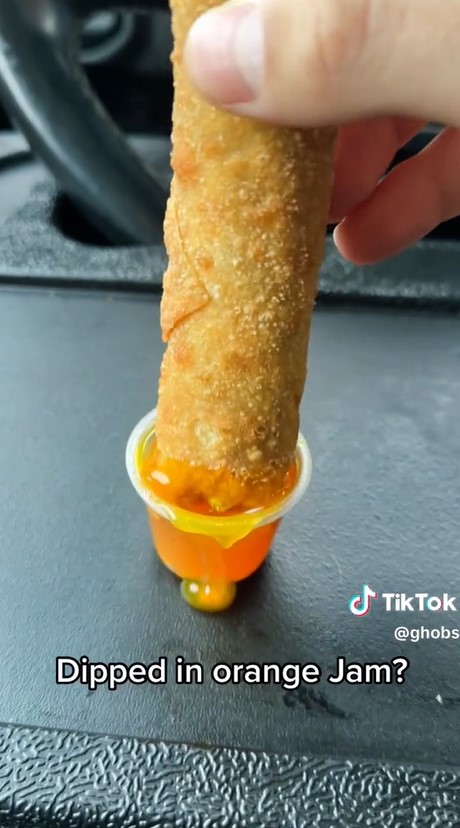 I'm not sure if that's chilli sauce, but if it is, I've truly never seen such a bright, luminous orange-coloured chilli sauce ever in my life.
He also tried out "Singapore Satay chicken noodles" and "Singapore-style shrimp noodles", neither of which look remotely close to actual Singapore cuisine.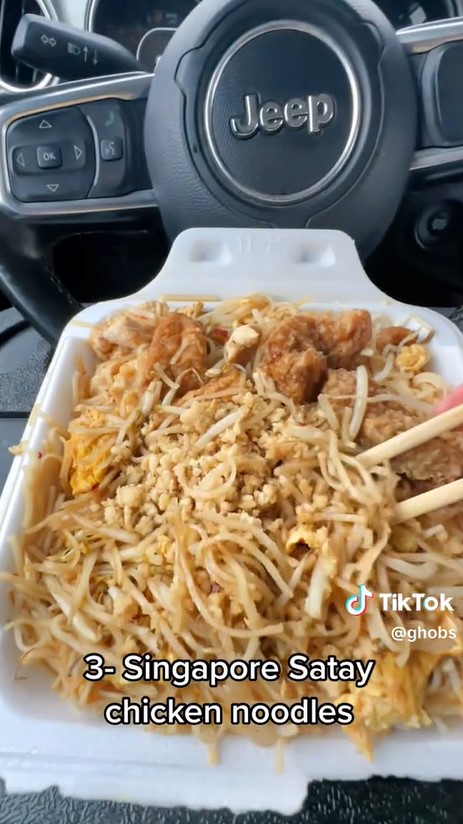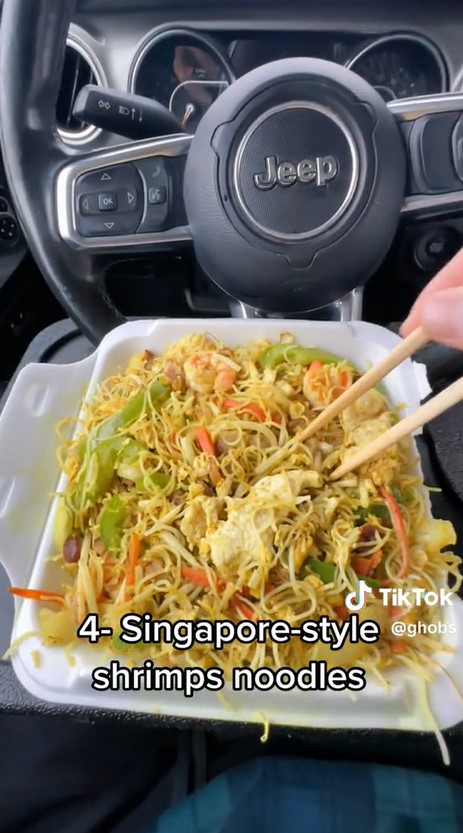 Either that, or I've been eating the wrong kind of prawn noodles my entire life.
He even showed a close-up shot of "Singapore beef", and I'm curious about what makes that beef "Singaporean".
---
Advertisements

---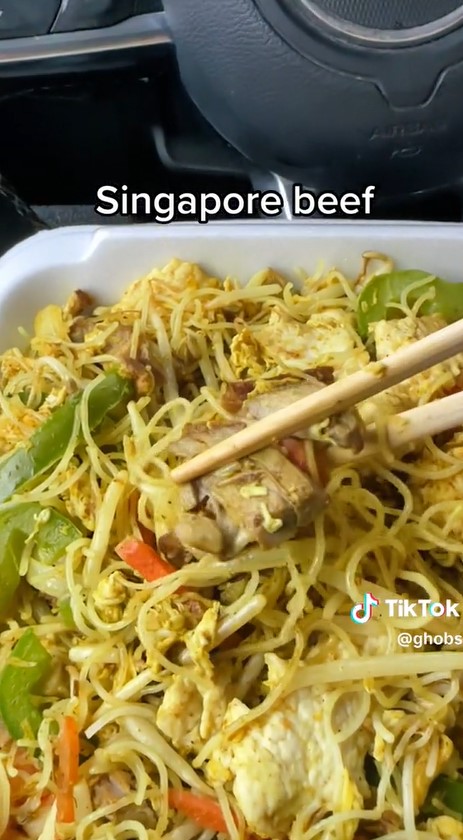 (Other than maybe painting the national flag on it.)
The TikToker ended the video by trying a fortune cookie, and I can safely say that I've never had a fortune cookie before, let alone in Singapore.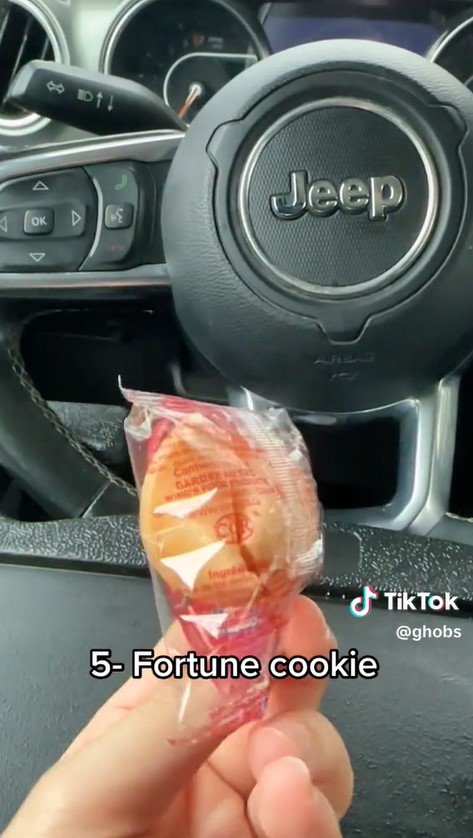 How authentic, indeed.
Join our Telegram channel for more entertaining and informative articles at https://t.me/goodyfeedsg or download the Goody Feed app here: https://goodyfeed.com/app/
Reception of Video
After the TikToker uploaded the video around a week ago, it soon caught the attention of many TikTok users across the globe.
Since then, it has garnered over 264,900 views and 13,900 likes on TikTok.
In particular, many Singaporeans in the comments section pointed out that the meal was quite literally as non-Singaporean as one could get, while others joked about how Singapore was "in Europe".
---
Advertisements

---
However, this TikTok user put it best:

Yup, I bet you didn't know that, just like how you didn't know the foods featured in the video were "Singaporean".

Fresh grads, you don't need any experience to earn up to $4,200 with this "secret":
Read Also: