Whenever a beloved store closes down…
Whenever a treasured item is sold out…
Whenever it seems like the one thing we love most in the world has been taken away from us forever…
Carousell will be there.
As evident from the McDonald's and bubble tea store closures during the circuit breaker, whenever a store closes down, its items will magically appear on Carousell within hours.
On 30 Oct, Robinsons announced it would be closing its last two stores in the country, exiting the physical retail scene after 160 years in the business.
And just as we expected, some Robinsons-themed items are up on a certain online marketplace.
People Are Selling Robinsons Plastic Bags on Carousell
To many, a plastic bag is just a plastic bag.
But to some, they can hold sentimental value, reminding you of a time when your favourite retail store was still around.
That's why some sellers on Carouselll have recently put up Robinsons plastic bags for sale.
At the moment, two sellers are selling their used Robinsons plastic bag.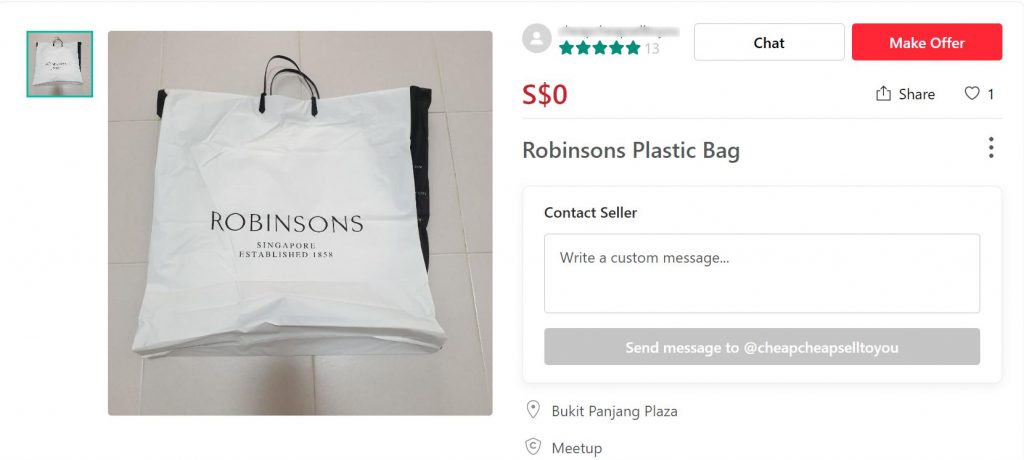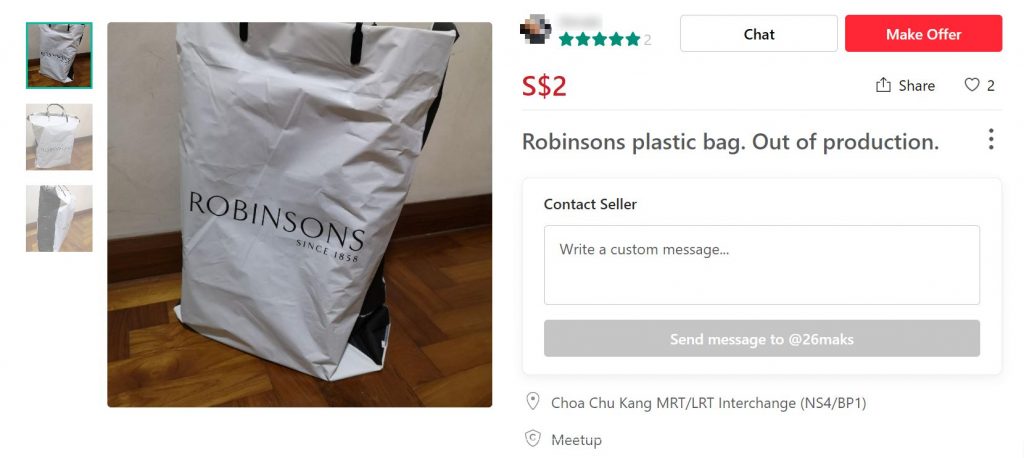 As you can see, the plastic bags aren't exactly in pristine condition, as they both look like they've been beaten up by some dissatisfied customers.
But, as one seller said, it's for those who "can't bear to see Robinsons close".
Plus, one of them is priced at $2, which isn't too bad for a memento.
---
Advertisements
---
Ang Paos on Sale Too
Robinsons ang paos are also on offer on Carousell, with prices ranging from $2 to $12 for several pieces.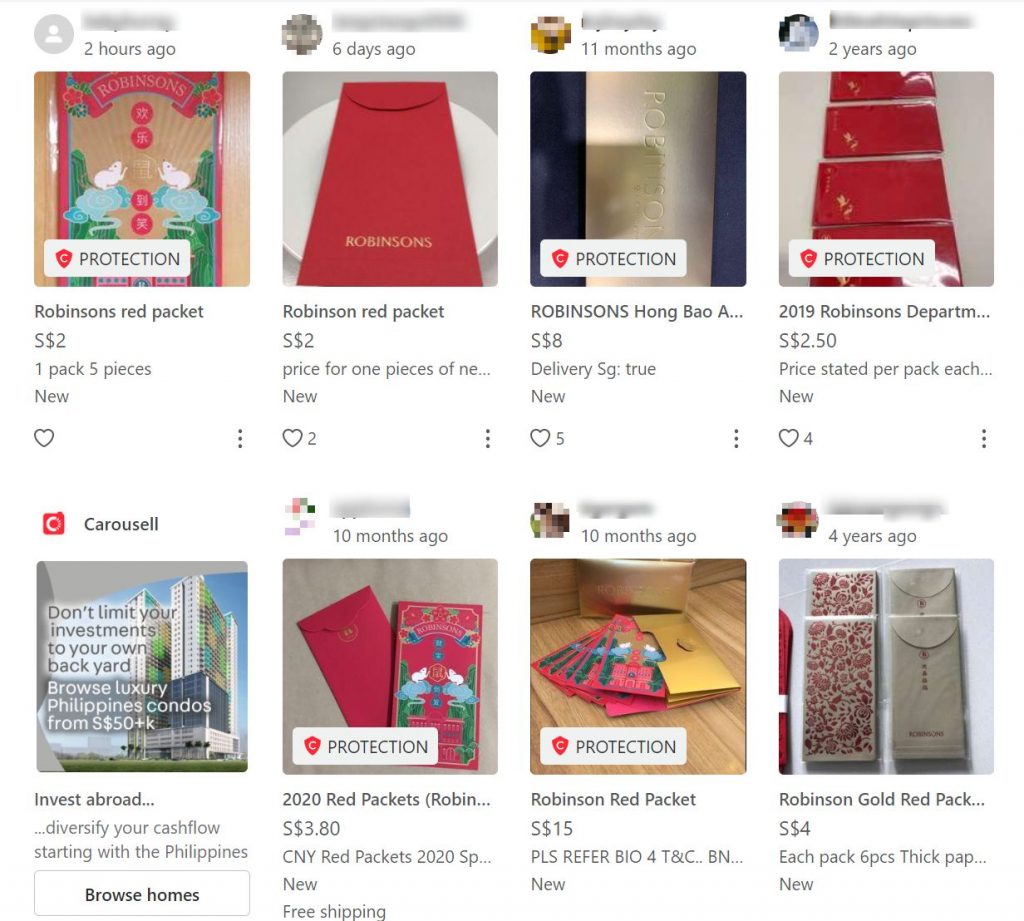 They are available in a variety of colours, including silver, brown, and, of course, red.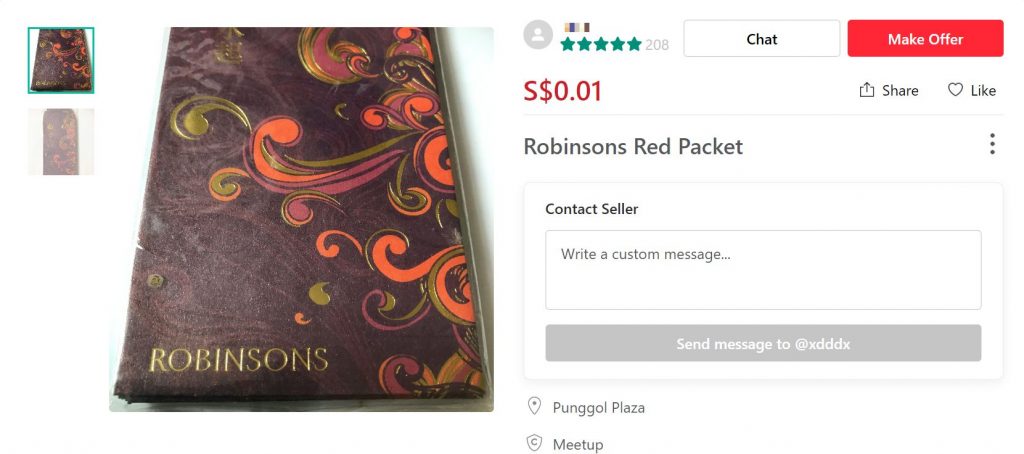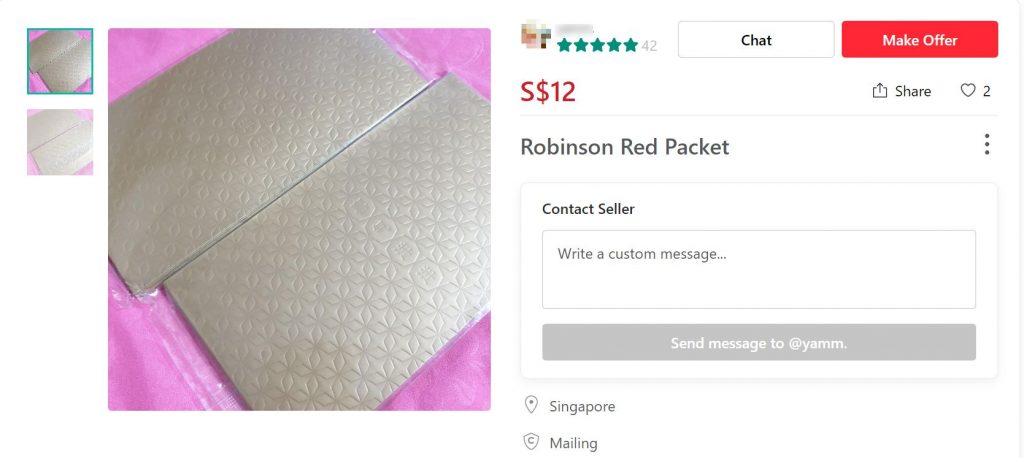 Many sellers have put up Robinsons' special edition red packets for Chinese New Year, which will surely be snapped up quick.
---
Advertisements
---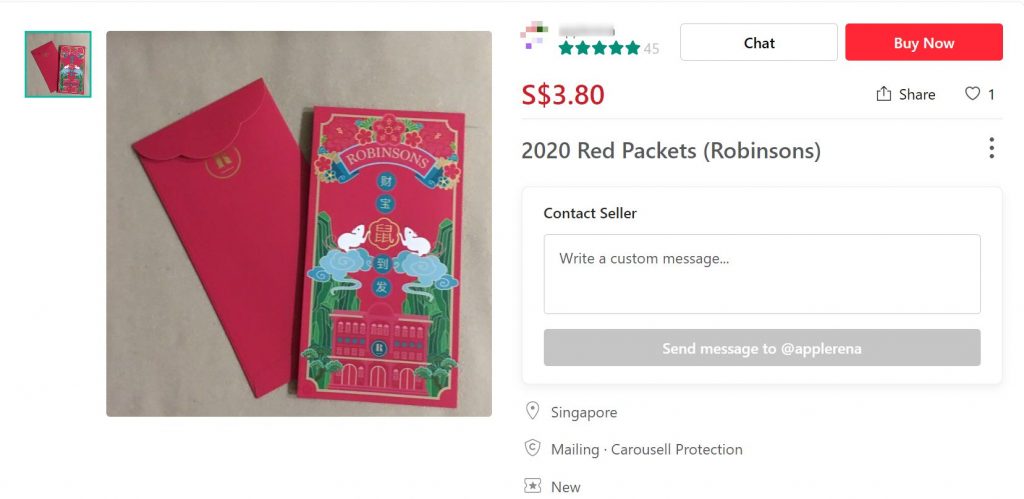 Other items include vouchers and even a Robinsons shoe bag.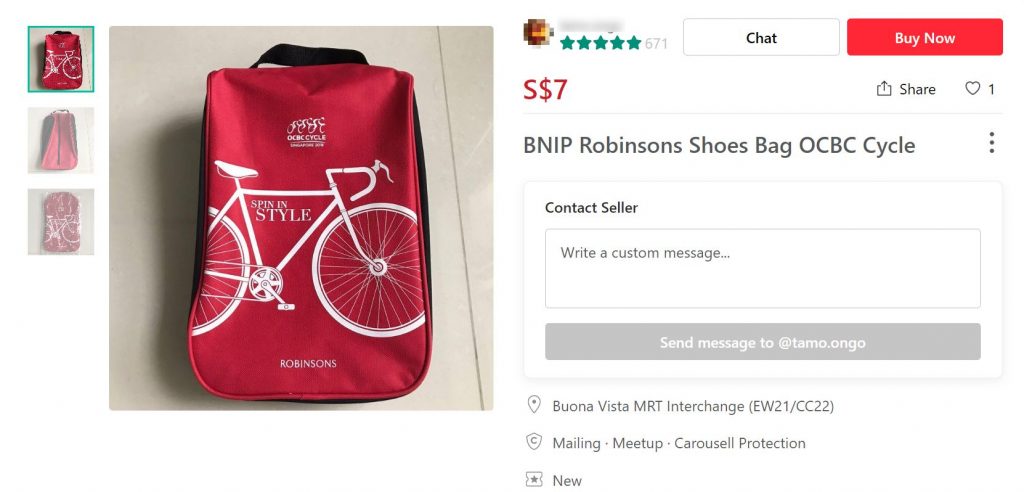 Forced to Close Because of Covid-19
Like many businesses in 2020, Robinsons was forced to close its physical stores due to the economic impact of Covid-19.
A shift to online shopping over the years has greatly impacted the store's sales, but it was the Covid-19 pandemic that put the nail in their coffin.
---
Advertisements
---
As Danny Lim, Robinsons' senior general manager explained to ST: 
"We regret this outcome today. Despite recent challenges in the industry, the Robinsons team continued to pursue the success of the brand. However, the changing consumer landscape makes it difficult for us to succeed over the long term and the Covid-19 pandemic has further exacerbated our challenges.
"We have enjoyed success over the years, and it has been an honour for Robinsons to serve the Singapore market. I am grateful for the dedication of our team, and for the support shown by our customers over the years," he said.
In Nov, ST revealed that the retail company owes at least $31.7 million to more than 440 creditors.
Potential employee claims alone accounted for around $4.4 million.
---
Advertisements
---
Numerous mattress companies are among the listed 442 creditors, which is why some customers faced issues after purchasing mattresses from Robinsons.
It's certainly sad to see Robinsons go, but at least we can buy a plastic bag to comfort our aching hearts.
Featured Image: Carousell