---
Advertisements

---
Last Updated on 2022-09-20 , 12:19 pm
Too broke to afford motels and yet not able to bring your girlfriend home for some reason?
Think that a dark movie theatre could be the perfect place for makeout sessions?
Well, think again.
Because This Couple Has Gone Viral
Meet handsum-kap and pretty-ka.
A Thai Publication, Khaosod reported on a 2-minute video that surfaced online.
It shows a couple who decided to carry out extra-curricular activities in the theatre. They probably thought, with the poor theatre lighting and Dhoby Surround, their actions will go unnoticed.
Unfortunately for them, they were wrong. Very wrong.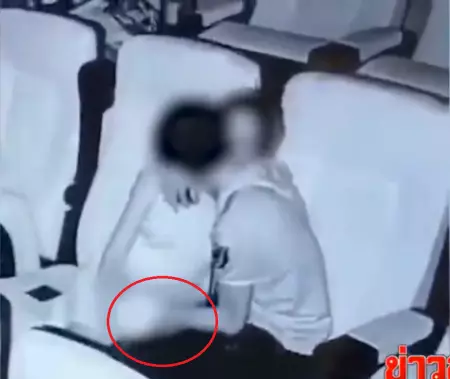 Everything they did was shown in HD.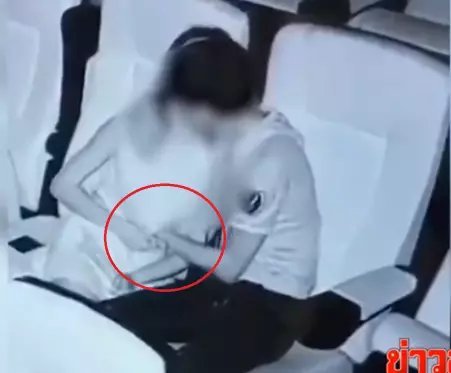 ---
Advertisements

---
Yup, nice movie.
But it raises the question: was this just in Thailand or…?
Editor: What about Singapore?! Oh god, please…
Boonz: Yup. If you've ever…?
If you've ever made out, or worse, in the theatre, you can start feeling embarrassed now.
Because everything you did to Anastasia, your first girl crush, it's probably recorded by cinema CCTV.
Singapore Movie Theatres Equipped With State Of The Art CCTV
According to My Paper (yes, anyone still remember that?), major movie theatres in Singapore including Golden Village (GV), Shaw and Cathay revealed that they have installed closed-circuit TV (CCTV) cameras in their premises.
They were installed for "general surveillance and safety purposes". It was added that the cameras could be used to monitor emergency situations like fires.
Join our telegram channel for more entertaining and informative articles at https://t.me/goodyfeedsg or download the Goody Feed app here: https://goodyfeed.com/app/
While the issue of privacy wasn't addressed in the report, it was of the opinion that "cameras in cinemas are good for safety reasons".
It can help stop people from illegally recording the movie and uploading it online. And most importantly, it can be used to detect perverts who take advantage of the dark to assault innocent girls.
---
Advertisements

---
It was also reported that the cameras in Shaw cinemas looked like they were capable of capturing video footage, complete with the ability to zoom in and out.
Moral of the story?
Theatres aren't really good places for dates, especially the first date.
After all, on your first date, you're going to want to impress the girl with your wits and charm.
And how are you going to do that when Leonardo di Caprio is on screen with his unfair good looks?
Secondly, even if you guys want to know each other better in the physical sense, now you know you can't because you might just end up in a porno.
And that's going to be the death of any relationship.
---
Advertisements

---
Capishe?

Grab might be buying over foodpanda in Singapore, and it might occur by next month. Watch to the end and you'd agree:
Read Also: