Thinking of KFC and cheese, one thing pops into your mind immediately.
The cheese fries.
We've all done it, ordering an extra amount just one we can slurp down more of that creamy sauce.
But how much cheese is too much?
Well…according to KFC, there's no such thing as too much.
Things Get Cheesy
Because now, there's going to be cheese everywhere.
Starting tomorrow, 11 Nov, KFC is about to release a slew of other cheese-related products.
Time for the advent of KFCheese.

I can feel some of you guys ready to open your wallets.
But that too might be a dilemma when you see what items have been blessed with the KFC Cheese Sauce.
The Price Points
We all love the classic KFC zinger meal.
But perhaps the limelight might be stolen by its cheesy cousin!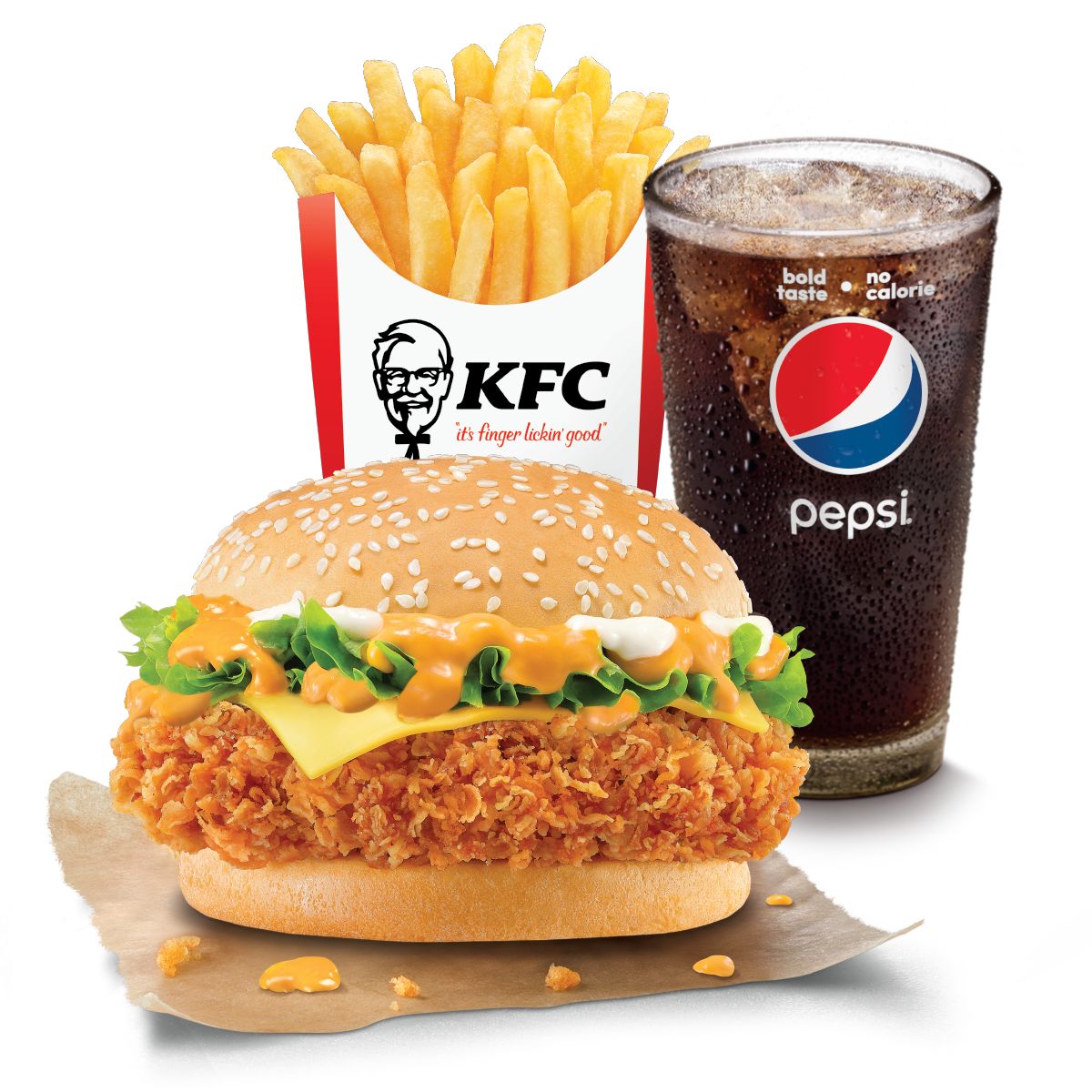 The Cheesy Zinger Meal costs S$7.85 and comes with one Cheesy Zinger, one medium Fries and one regular Pepsi Black.
But maybe that isn't enough for you, maybe you want even more ingredients with your cheesy meal.
That's where you can opt for the Cheesy Zinger Box instead.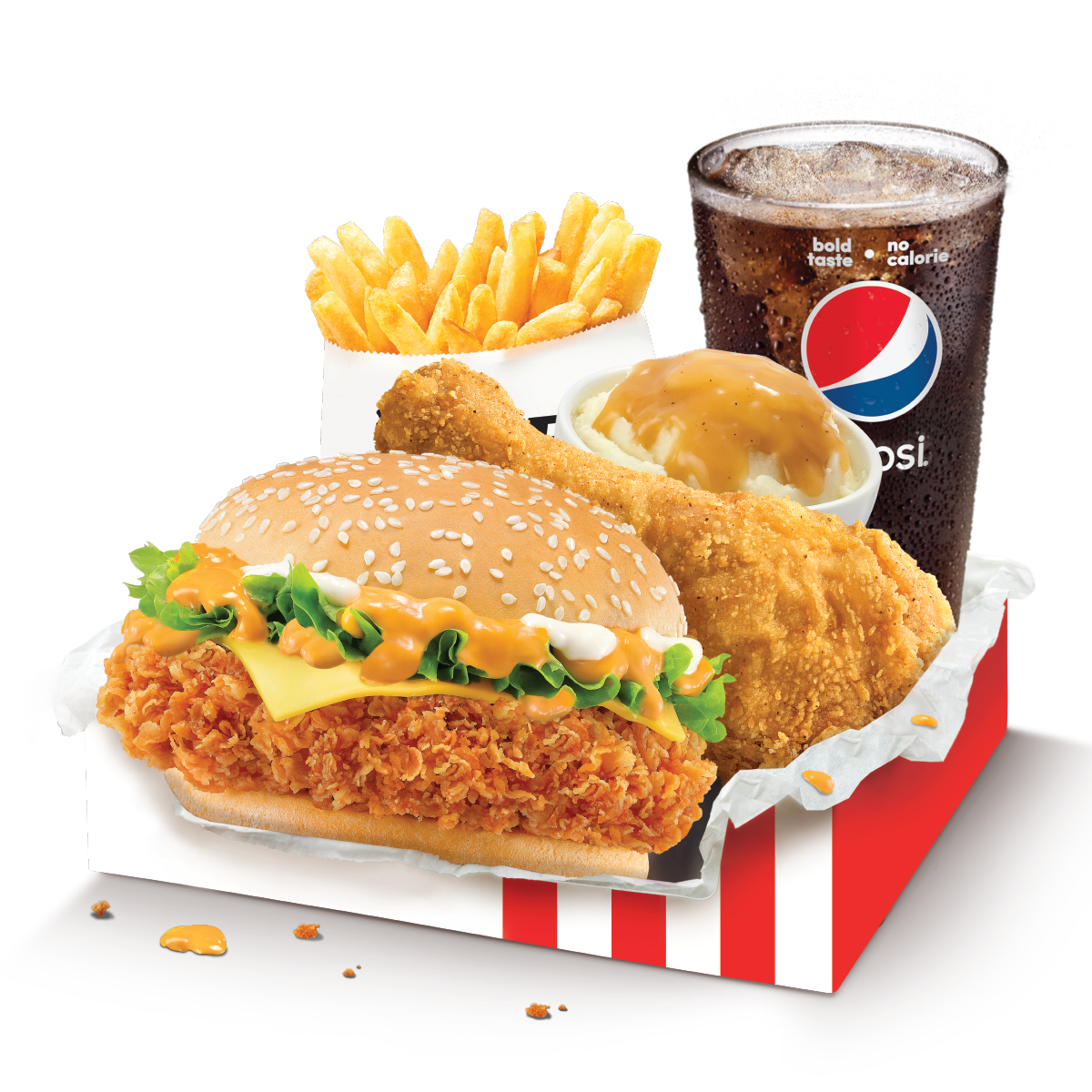 These come with the same three items from the regular meal but now with a regular Whipped Potato and one-piece Chicken for a total of S$9.45.
---
Advertisements
---
Perhaps, however, you're more in the mood for snacking instead of a large meal.
You can then try the Cheesy Snack 'N Share Box instead!
This box is priced at S$6.95 and comes with 3 pieces Hot & Crispy Tenders, 6 pieces Nuggets. 1 regular Fries and 1 tub of Cheese Sauce (4 oz).
Got a buddy with you? The two of you can then split the cost of the XL Cheesy Snack 'N Share Box.
It is priced at S$12.95 and comes with 5 pieces of Hot & Crispy Tenders, 12 pieces nuggets, 1 medium Fries and 2 tubs of Cheese Sauce (4 oz each).
Though, I already know that some of you will finish this shared box alone, I included.
---
Advertisements
---
And in case you were wondering, you were probably wondering right.
Yes, you can buy one tub of cheese sauce by itself.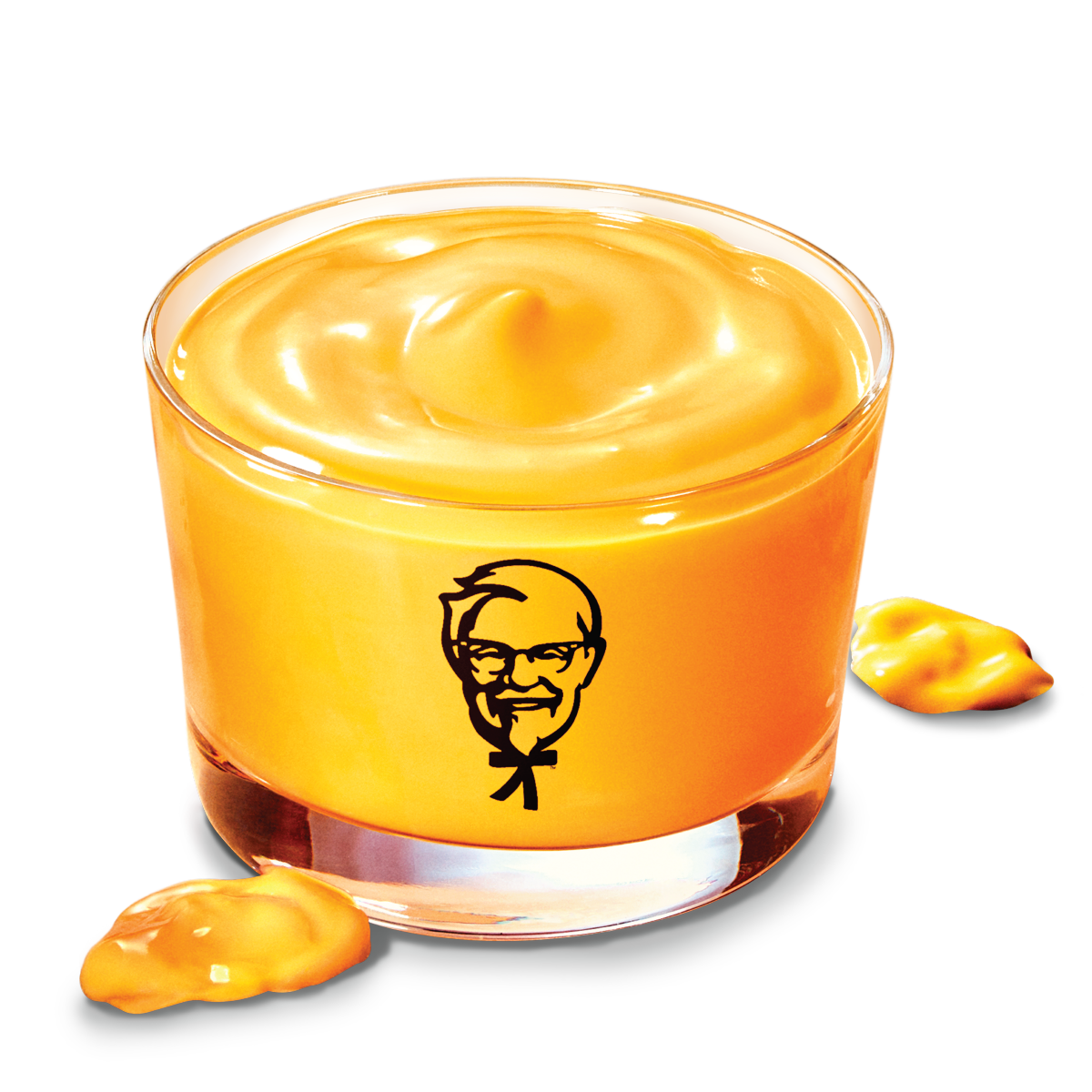 Each tub of the sauce (4 oz each) will cost S$1.50.
It is time to go spread this on your food even outside of KFC.
Availability
The good news is that almost all KFC outlets in Singapore will carry the above items!
---
Advertisements
---
The bad news? Almost all.
These items won't be available at the KFC 502 Jurong West, Jem, Paya Lebar Quarter, Punggol Oasis Terraces, Rivervale Mall, and Singapore Zoo outlets.
Do note that the Cheesy Zinger and Snack 'N Share meal bundles and prices may differ in selected restaurants and channels.
All items are valid for dine-in, takeaway and delivery.
The queues starting 11 Nov might be a bloodbath, take care to practise social distancing.
---
Advertisements
---
Or in this case, a cheese-bath.
Featured Image: KFC Singapore
---
Gong Cha and Heinz have collaborated to come out with a Tomato Bubble Tea series. We tried them and died. Here's why: