---
Advertisements

---
At a time when people are still trying to get over veteran actor Sean Connery's death, it seems that yet another gut-wrenching revelation has hit us like a truck.
According to Lianhe Zaobao, local veteran actress Chen Mei Guang has passed away in her sleep.
She was 88 years of age.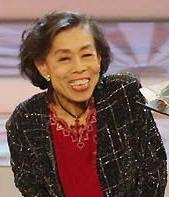 Veteran Actress Chen Mei Guang Passed Away at the Age of 88 Yesterday (8 Nov)
According to various reports, the 88-year-old passed away in Sengkang Hospital yesterday (8 November).
She is reported to have died in her sleep.
In a phone interview with Lianhe Wanbao, Chen Meiguang's only son, Huang Yi, revealed that she was unresponsive on Saturday morning, 7 November.
Apparently, the nursing staff member who was responsible for Chen had tried to wake her up, but to no avail.
An ambulance was then called in.
The veteran actress was then sent to Sengkang General Hospital, where she went through with a brain scan.
Doctors determined that there was a haemorrhage in her brain.
They then reportedly told Chen's family members to prepare for the worst.
According to Mothership, Chen would eventually wake up in the hospital, where she claimed that she had to go back to filming because the Singapore Broadcasting Corporation (SBC, also known as Xinguang) had requested for her return.
Lest you're unaware, Xinguang was the name of Singapore TV in the 1980s.
It's known as Mediacorp.
Tell-tale Signs
For the last few years, Chen has purportedly been weak in the limbs, and required her wheelchair for mobility purposes.
Her memory was also in state of decline due to Alzheimer's, and she struggled with memory loss and incoherent speech patterns.
She was also unable to tell between day and night, and tended to get names wrong.
Even though she was consuming vegetables, she could claim that it was tofu.
A month before her death, Chen started mentioning the names of senior TV artists, and said that she saw deceased veteran actor Bai Yan, who was there to meet her.
A Legend
According to Huang Yi, his mother was a legend.
Apparently, she first entered a singing competition at the tender age of 15, as an artist who specialised in sopranos.
---
Advertisements

---
She would then dabble in the getai scene, before ending up as an actress on local TV.
Due to health reasons, Chen left the industry in 1998. But even then, she would go back from time to time to act, and performed in TV series such as Journey to the East.
When she left the TV station, her biggest regret was not achieving the Star Awards special achievement accolade.
Xie Shaoguang
In 2003, former actor Xie Shaoguang went up on stage to accept his "Special Achievement Award" at the Star Awards ceremony.
He then indicated a desire to present the award to Chen, after Bai had clinched the accolade.
Xie was also full of respect for the veteran actress, describing how she had been unwell during filming for a show, and was sitting quietly by herself.
---
Advertisements

---
When it was her turn, however, she was immediately reinvigorated.
Xie stated that Chen's professionalism is something the younger generation should take note of.
According to Lianhe Zaobao, the veteran actress will be moved to Block 546 on 51st Street in Hougang on Wednesday (11 November 2020).
Her funeral will be held on Friday (13 November 2020).
Rest in peace, Chen. And for the record…
---
Advertisements

---
To us, you've long since earned a "Special Achievement Award".
Featured Image: the-mad-scene.blogspot.com & YouTube (Viddsee)

Fresh grads, you don't need any experience to earn up to $4,200 with this "secret":
Read Also: