---
Advertisements

---
The news of acting thespian Chen Meiguang's passing shook the local entertainment scene.
A well-respected artiste who had accumulated more than a decade worth of acting experience, the 88-year-old passed away in her sleep on the morning of November 8.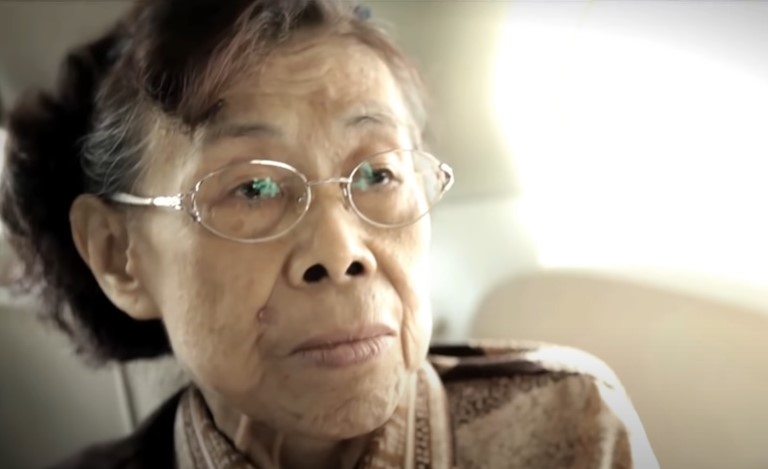 List of Dramas Starring Chen Meiguang Available on meWatch
In memory of her contributions to the local entertainment scene, Mediacorp has curated a list of the veteran's drama on meWatch for viewers to rewatch.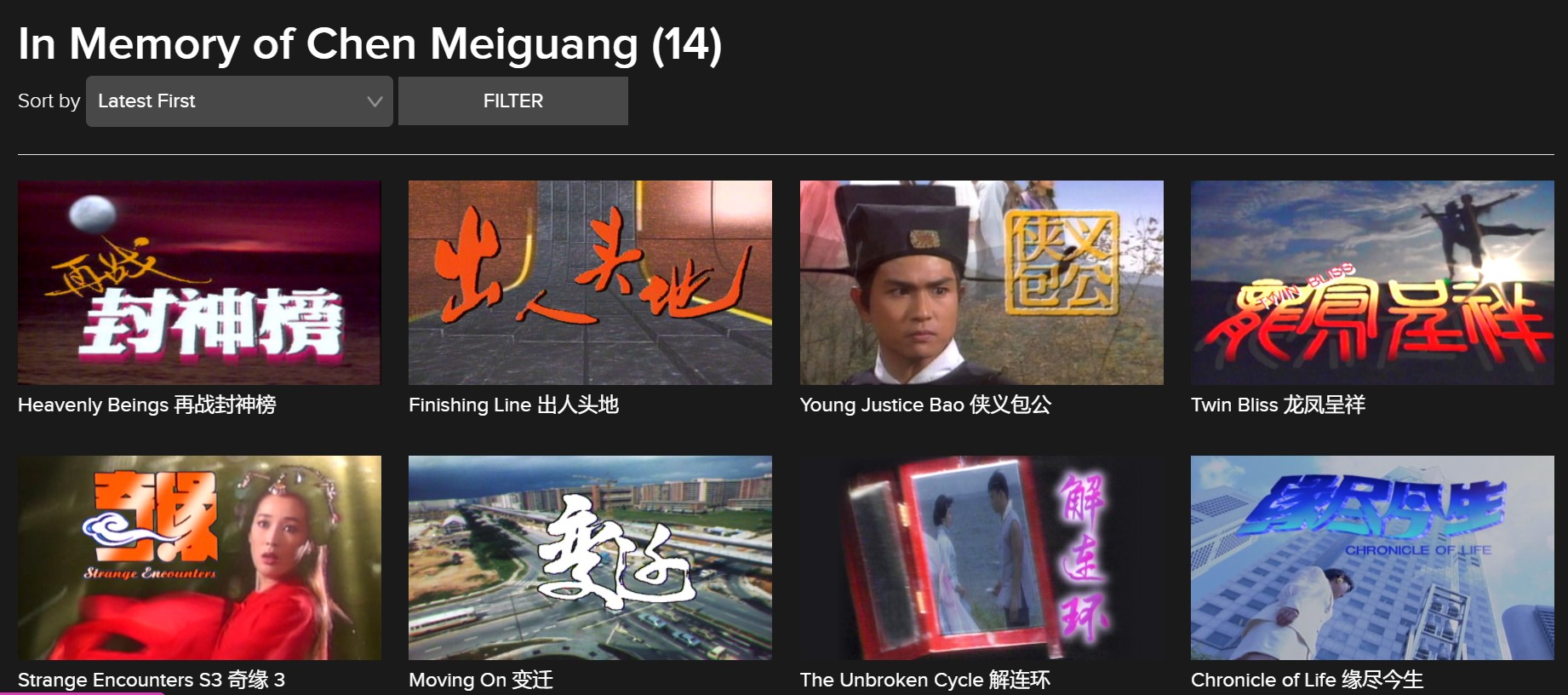 Titled In Memory of Chen Meiguang,  these 14 dramas starring Chen are now available for viewers to reminisce the thespian's acting works.
Some of the dramas include popular favourites such as, Legends of the Eight Immortals (东游记), Five Foot Way (五脚基) and Tofu Street (豆腐街).
Passed Away in her Sleep
On the morning of 8 November, Chen Meiguang's only son, Huang Yi, noticed that his mother was unresponsive.
The family's domestic helper had tried to wake Chen up to no avail.
An ambulance was then called in, where the actress was sent to Sengkang General Hospital.
Chen then went through a brain scan.
The doctors found that there was a haemorrhage in her brain.
Family members were told to prepare for the worst.
---
Advertisements

---
Chen briefly regained consciousness, and told her son that she had to go back to filming because the Singapore Broadcasting Corporation (SBC, which Mediacorp was formerly known as) had requested for her return.
The actress passed away in her sleep the next morning.
Had Been in Poor Health for Several Years
According to 8 Days, Chen's son shared that his mother had been wheelchair-bound for the past seven years or so.
She was diagnosed with Alzheimer's about two years ago. She struggled with memory loss and had incoherent speech patterns. Chen was also unable to tell the difference between day and night.
A month before her passing, Chen started mentioning the names of senior TV artistes, and said that she saw deceased veteran actor Bai Yan, who was there to meet her.
Pursued Singing Career Before Becoming an Actress
Born in 1933, Chen came over to Singapore from Malaysia when she was 12 years old.
According to Zaobao, Chen loved to sing songs from artistes such Li Xiang Lan (李香兰) since young.
She first entered a singing competition at the age of 15, as an artiste who specialised in sopranos.
Chen would then pursue her singing career before becoming an actress.
In her years as an actress, Chen was touted as one who largely starred in roles that were much older than her actual age.
---
Advertisements

---
When asked about her favourite role, Chen shared that the one where she starred as the 'cigarette lady' (香烟婆) in Five Foot Way (五脚基) was her personal favourite.
Chen retired from the acting scene in year 2000, when she required wheelchair assistance due to walking difficulties.
The actress' wake will be held at Blk 546 Hougang Street 51 on 11 November. Her funeral is on 13 November.
Featured Image: the-mad-scene.blogspot.com & YouTube (Viddsee)

Here's why a 4-day workweek might finally really be possible in Singapore soon:
Read Also: