Imagine being so tall that you'd never have to smell anyone's bad breath ever again.
As teenagers, a lot of us wish to grow taller to fit into nice clothes and feel older. But this boy in Leshan, Sichuan, might wish the opposite.
Tallest Teenager
14-year-old Ren Keyu could possibly turn out to be the world's tallest teen after he was discovered to be more than 2m tall before puberty.
Keyu was already 2.06m tall when he was 11 years old.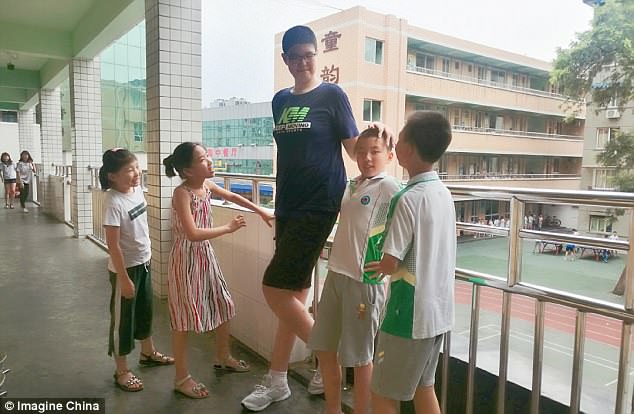 In just 3 years' time, he sprouted another 15cm. And now, at 2.21 metres, the air up there must be very fresh that the rest of cannot even relate.
When tall meets taller, they produce tallest.
His mother and father are 1.8 and 1.9m tall respectively, it is no doubt that his tall parents have passed on their genetics to their son.
World Record
Because of his height, Keyu has had specially made furniture such as tables and chairs made to fit him comfortably.
In school, he has a set of special desk and chair to accommodate him in classes.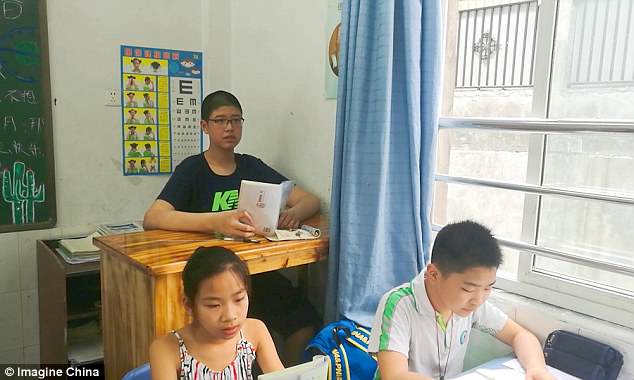 His record height was taken on his birthday on 18 October by Guinness World Record as reported by The Sun.
Previously, the tallest teenager in the world is Brenden Adams from the United States who was 2.248m when he was just 13-year-old. Now, the current record holder for the title is Broc Brown, also from the United States, standing at 2.33m.
With such strong contenders, we wish him all the best in getting a spot and title as the tallest teenager in the world.
Positive Vibes Only
While being tall may seem glamorous and cool, Keyu was often bullied in school for his outstanding height.
Keyu has suffered harsh and cutting words from bullies since Primary school. His bullies would tell him that being tall was unattractive and it meant that he was stupid.
---
Advertisements
---
However, that proved to be quite a wrong statement as he is a studious student and scores well in his studies and examinations. China Daily has reported that Keyu once scored the highest in class for Chinese Language.
There was a time where he hated being tall and even confined himself to his room and was upset about his height. Sometimes, not everyone can appreciate each other's uniqueness and special traits.