All cinemas in Singapore has opened their doors to members of the public once again.
But here's the thing: cinemas being reopened is one thing but if there's a lack of movies? You obviously don't go to the cinemas for just popcorn, do you?
Luckily, while cinemas cannot bring in more new movies because Covid-19 is a global thing, they can bring back old ones.
Or, leave old ones up on the screens longer for people like me to enjoy.
Here are 8 old movies that are still available in cinemas that you might want to catch if you've already contributed to Train To Busan: Peninsula's record-breaking success.
1. Johnny English Strikes Again
If you're a 90s kid and you've not seen a talking Mr Bean even once, here's your chance to do so.
If you're a bit more woke and have caught the first Johnny English movie, you'll probably understand why this made it onto the list.
With Covid-19 making everything down and depressing, a little spot of fun is never to be missed, and that's what you're getting with Johnny English and the failure of a spy who somehow manages to complete his mission successfully.
This sure makes you think that soon, we're going to stumble our way to the end of the tunnel just like this clumsy spy, ain't it?
This movie is valid for Golden Village's M Pass, a movie pass that you can buy at discounted prices ($5 per ticket).
Showing in Golden Village.
2. Jurassic World, Fallen Kingdom
Dinosaurs aren't just cool, they're as multi-faceted as humans and the Jurassic Park movie portrays that perfectly.
This movie is set four years after the events of Jurassic World and humans were ran out of Isla Nublar.
Unfortunately for the dinosaurs on the island, the dormant volcano located on it is about to erupt and two very familiar characters, Owen and Claire, mount an attempt to rescue the rest of the dinosaurs.
As usual, when you put dinosaurs into anything, you can expect it to be epic.
You can watch the trailer below:
---
Goody Feed YouTube Channel
Do you know that the GST Voucher Scheme is used to make sure that your boss pays GST? Watch this video and you'd know why your boss hates it!:
---
Similar to Johnny English, users of Golden Village's M Pass can utilise it for this movie too.
---
Advertisements
---
Showing in Golden Village.
3. Mamma Mia: Here We Go Again
What's life without a bit of song and dance?
A 2018 jukebox comedy, this is a sequel to Mamma Mia! (2008) and features both Donna in her youth and her daughter coping with life after her mother's death.
Mamma Mia: Here We Go Again, when it was released back in 2018, was a box-office success, grossing over $395 million worldwide.
---
Advertisements
---
And to add a cherry on top of the cake, many critics praised both the story and the music within the movie.
Definitely something to watch if you want to lift your mood for a bit.
Similar to Jurassic World: Fallen Kingdom, users of Golden Village's M Pass can utilise it for this movie too.
Showing in Golden Village.
4. Pacific Rim: Uprising
In the mood for some giant robot-on-alien action? While Godzilla's out of the picture (literally), you still have the choice of getting your fix with Pacific Rim: Uprising.
---
Advertisements
---
Set 15 years after the first Pacific Rim movie, expect more action, not just human-on-aliens but human-on-human as well.
While you'll probably be able to find this online (hint: Netflix), the movie experience will never be replicated unless you're a millionaire with a state-of-the-art sound system at home.
Similar to Mamma Mia: Here We Go Again, users of Golden Village's M Pass can utilise it for this movie too.
---
Advertisements
---
Showing in Golden Village.
5. Zombiepura
Already watched Train to Busan? How about Train to Bishan?
Okay, I'm kidding. This movie isn't Train to Bishan but hey, it's zombies and they're in an army camp.
What can get better than that, actually?
Filled with comedic moments, just check out that SOC scene, and excitement, this is one movie you might just find worth spending money on.
---
Advertisements
---
Now showing in Cathay Cineplexes.
6. That Girl in Pinafore
Love 那些年? Then you might find yourself tempted to watch a Singaporean version of our school days as well.
Filled with nostalgic moments, from the inside of a Singapore bus from back in the 90s (there are no buses with furry seats now) to pagers, you'll find yourself hurtling back to your youth as you remember those days without Facebook.
Yes, a girl going to the US is as good as saying goodbye forever in those days.
---
Advertisements
---
P/S: Steven Lim made a cameo appearance in this movie too.
Now showing in Cathay Cineplexes.
7. Long Long Time Ago 1 & 2
Jack Neo, who could forget Singapore's most iconic director and actor?
From Money No Enough to Ah Boys To Men, Jack Neo manages to encapsulate everything Singapore into a fun, relatable movie every single time.
---
Advertisements
---
Now, while some might disagree, he manages to do that with Long Long Time Ago Part 1 and 2 where he brings Singaporeans back into the kampung era.
Fancy seeing the big flood of the 1960 and the hawker-catching mata? Then you can't miss out on Long Long Time Ago 1 and 2.
Also, watch how all the races in Singapore lived together harmoniously, something that some people might find it hard to understand nowadays.
---
Advertisements
---
Now showing in Cathay Cineplexes.
8. Mr Zoo: Missing VIP
We all agree that when it comes to action movies, comedies and romance, South Korea ranks as one of the top when it comes to producing them.
If you love Ace Ventura or any show that features humans being able to communicate with animals, this is a movie that you cannot miss:
While not as old as the other movies (this came out in Jan 2020), this is an entry worth mentioning.
The movie features a top South Korean National Security agent who suddenly has the ability to speak to animals after a freak accident.
Oh, did we mention that he got into an accident because he was protecting a special VIP, a panda?
After hearing all that, you know this is going to be a movie of the century.
Now showing in Cathay Cineplexes.
So there you go, 8 "old" movies that are worth watching in the cinemas now.
Just make sure to take the appropriate safe-distancing measures seriously when you're there to watch a movie, alright?
This Singapore love story set in the 90s shows you why you should never wait for tomorrow. Watch it without crying: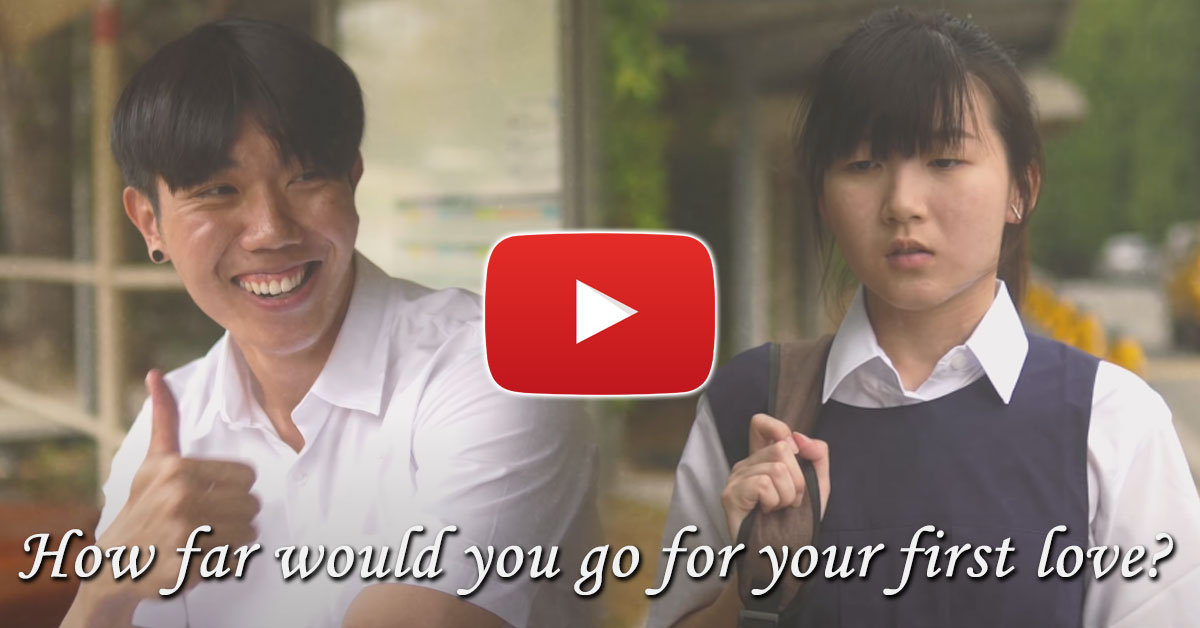 ---
Advertisements
---
Enjoyed this article because it's both informative and entertaining? If so, you should download the Goody Feed app so that you won't miss out on any articles, as there are app-exclusive contents as well! Also, join our Telegram channel if you use Telegram often!
Latest & Popular Articles You Must Not Miss:
---
Advertisements
---
---
Advertisements
---
Our Most Popular Videos You Must Not Miss:
---
Advertisements
---
This Singapore love story set in the 90s shows you why you should never wait for tomorrow. Watch it without crying: