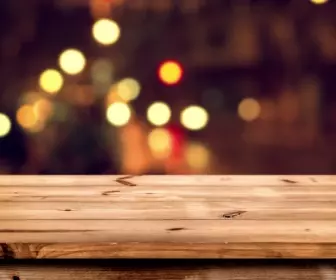 While there's probably no debate regarding how Singapore's a relatively safe country, I'm also sure that all Singaporeans know that low crime doesn't mean no crime.
Just yesterday (15 March), the Central Narcotics Bureau (CNB) released a statement stating that they had seized over 1.3kg of controlled drugs from drug traffickers during an anti-drug operation on Monday (13 March).
Also, dangerous weapons, such as an airsoft pistol and knives, were seized.
---
Advertisements

---
Here's what you need to know about this operation.
Drugs Enough to Feed 310 Abusers for a Week Were Seized
In the statement, CNB stated that "a total of about 350g of 'Ice', 778g of cannabis, 235g of ketamine, 41 'Ecstasy' tablets, 100 Erimin-5 tablets and 50 LSD (lysergic acid diethylamide) stamps" were seized from the recent operation.
The total street value of these drugs amount to around $118,000.
To put things into perspective, the 350g of 'Ice' and 778g of cannabis that were seized would be enough to feed around 310 abusers for a week.
---
Advertisements

---
In total, three Singaporeans between 22 and 32 years of age were arrested for suspected drug trafficking offences.
Man and Woman Arrested in Ubi for Possessing Drugs
In the first case, CNB officers conducted a rate near Ubi Avenue 1 after being deployed to the area to "follow up on information on a 32-year-old man suspected to be involved in drug trafficking activities".
Through the raid, officers found around 345g of 'Ice', 778g of cannabis, 235g of ketamine, 41 'Ecstasy' tablets, 100 Erimin-5 tablets and 50 LSD (lysergic acid diethylamide) stamps.
Various drug paraphernalia were recovered as well.
CNB also arrested a 32-year-old man and a 22-year-old woman during the raid.
Their names are Zhu Junguan and Hu Jiahui (both Hanyu pinyin) respectively, and they were found in the same unit in Paya Ubi Industrial Park.
Offensive Weapons Were Seized at Ubi As Well
Additionally, officers also seized "a large number of weapons".
These weapons included an airsoft pistol, machetes, swords, and knuckle dusters.
---
Advertisements

---
Currently, Zhu is assisting the police with investigations regarding his possession of dangerous weapons.
Another Man Arrested in Bukit Timah
And that's not all.
CNB officers also arrested a 32-year-old man near Bukit Timah after finding 5g of 'Ice' and drug paraphernalia on him.
Weapons Have Also Been Seized in Past Operations
And this isn't the first time that CNB officers have seized dangerous weapons during anti-drug operations.
On 20 September last year, a 36-year-old man and 38-year-old woman refused the open the door when the officers were conducting a raid at a shophouse in Geylang.
The duo even tried to hide from officers by climbing onto the rooftop. However, they were eventually arrested by officers.
Officers found 'Ice', drug paraphernalia, and offensive weapons such as clubs and swords.
---
Advertisements

---
On the other hand, a 30-year-old man involved in drugs used pepper spray on CNB officers after resisting arrest at Bedok North Avenue 3 on 13 July last year.
He was eventually subdued.
Regarding this, SUPT Stanley Seah, Deputy Director of CNB's Intelligence Division, mentioned that the drug operation is "an example of the dangers that [CNB] officers face every day".
"Drug traffickers may be armed, increasing the risk to our officers. But this will not deter us. CNB officers will remain steadfast in our efforts to prevent drugs from flowing to the streets."
Join our Telegram channel for more entertaining and informative articles at https://t.me/goodyfeedsg or download the Goody Feed app here: https://goodyfeed.com/app/
According to Section 5 of the Misuse of Drugs Act 1973, it is illegal for anyone to traffic or offer to traffic controlled drugs, whether or not that person is in Singapore.
---
Advertisements

---
It is also against the law "to do or offer to do any act preparatory to or for the purpose of trafficking in a controlled drug" as well.
Those convicted of trafficking over 250g of methamphetamine or 500g of cannabis may face the mandatory death penalty.
SUPT Seah added that the investigations regarding all the drug activities of the three suspects arrested on 13 March are currently ongoing.
Zhu is also assisting the Singapore Police Force (SPF) regarding the possession of offensive weapons.