---
Advertisements

---
If a 2021 version of myself travelled back in time to warn my 2019 self of a future pandemic, my past self would probably have a hard time believing it.
"You need to travel as much as possible before it's too late!" my 2021 self would say.
"Who the heck are you? That's a great beard, by the way," my past self would reply.
We've all come to terms with this new reality, but it's crazy to think that in less than two years, leisure travel has gone from a hobby we frequently engaged in, to a distant and unattainable dream.
And it's all thanks to the coronavirus. 
Border closures, quarantine measures, and the thought of how we'd look with a face shield have all but halted leisure travel, forcing all of us to cancel our vacation plans.
Fortunately for my wife and me, we were allowed into Australia from Singapore as we had a valid reason for entering the country.
And our travelling experience was unlike anything we'd experienced before.
Here's how it unfolded.
Permits & Permission
These days, if you're travelling to another country, you'll probably need to apply for permission to enter the country.
For Australia, visitors are required to apply for what's called a "travel exemption", since the country's borders are closed.
Visitors will be granted this exemption if they have a compelling or compassionate reason, such as the death or critical illness of a close family member.
My wife was granted this exemption because she will be doing research in a critical sector in Australia. And as her dependent, I was allowed in as well. (Though we had to apply five times, and it wasn't easy).
Changi Airport Has Become a Ghost Town
Before the pandemic, Changi Airport was like a mini-metropolis, with bare-faced people from all over the world darting across the carpeted floor in different directions.
We'd check in early to buy all the alcohol that was legally and socially acceptable at the duty-free store and wait patiently for our flight while having an overpriced doughnut.
But when we set foot in the airport this time, it was like we had entered a parallel universe.
It was eerily quiet, and the few people that were around were airport staff. All airport employees were wearing a face mask and face shield, and were properly spaced out at their posts.
Before entering, we had to present documents proving we had tested negative for COVID-19 in the last 72 hours, as well as our visas for Australia.
(The pre-departure PCR test, by the way, which most countries require, cost $154 each).
The checking-in process hadn't changed much, except that the baggage checker had to make a call to the Australian authorities to ensure that they were aware of our impending arrival.
The waiting area was even weirder – it was as dark and empty as space and no shops were open beyond a certain point.
---
Advertisements

---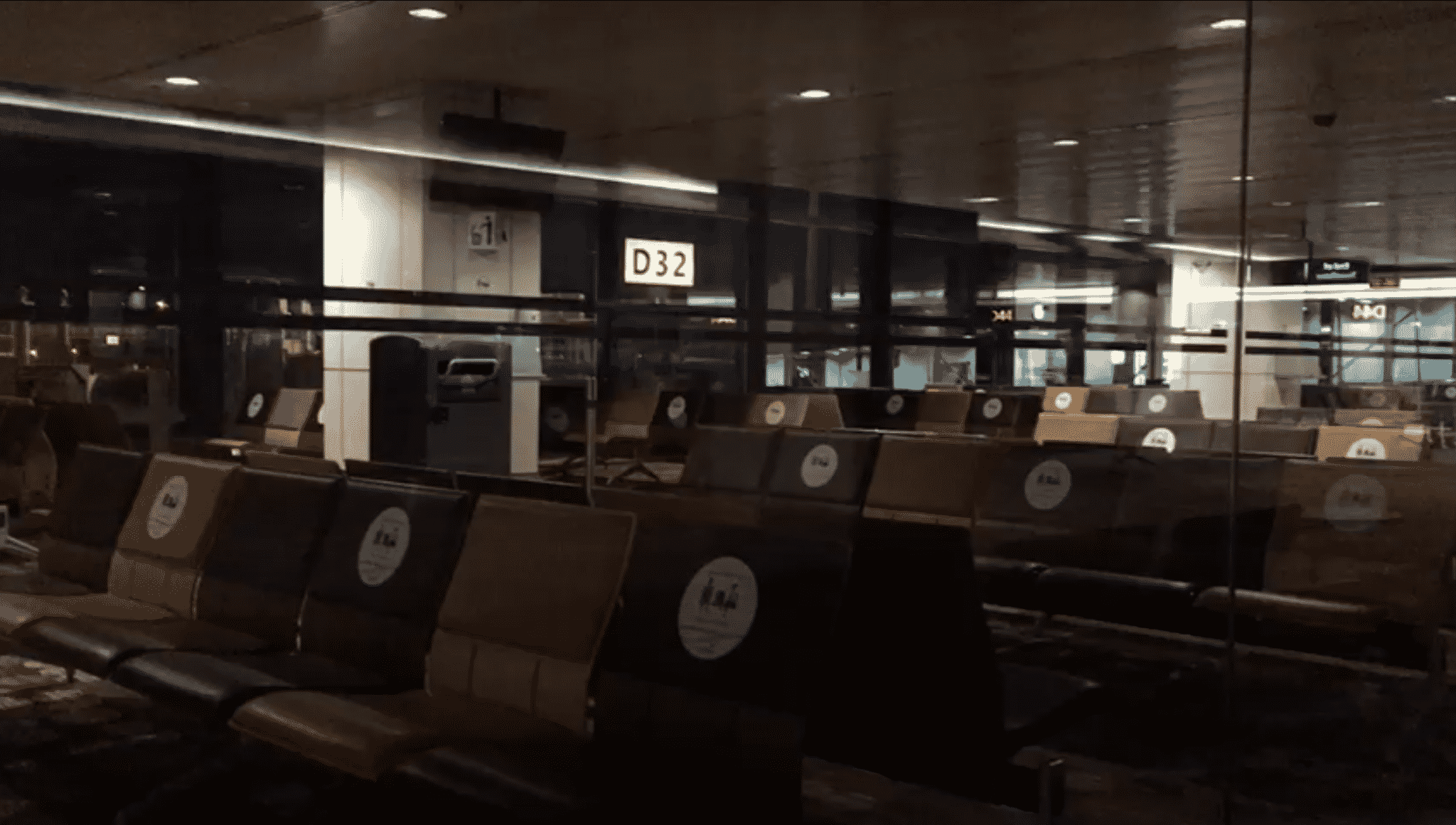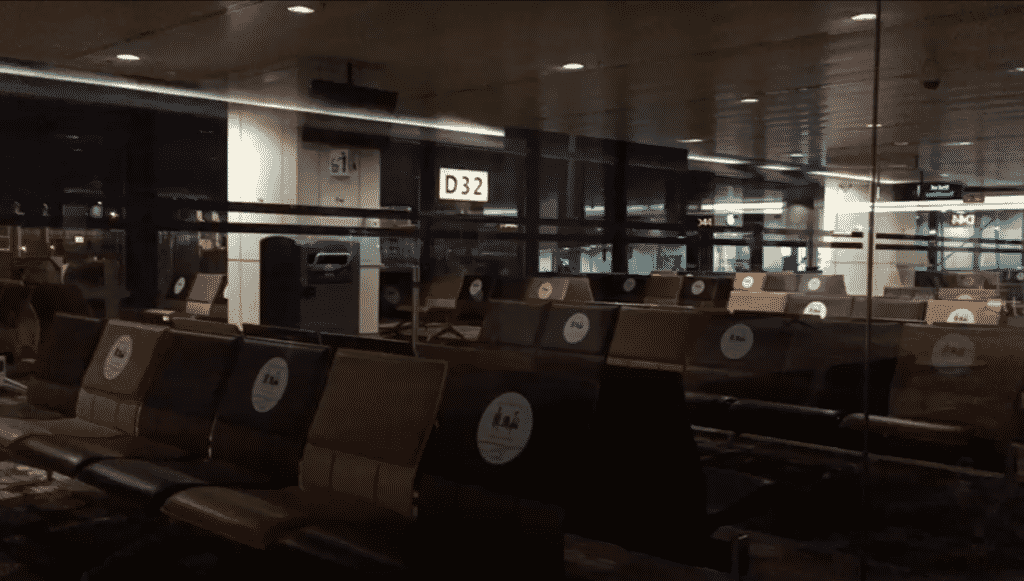 Fortunately, the pilot was there. Taking off would have been a little tricky otherwise.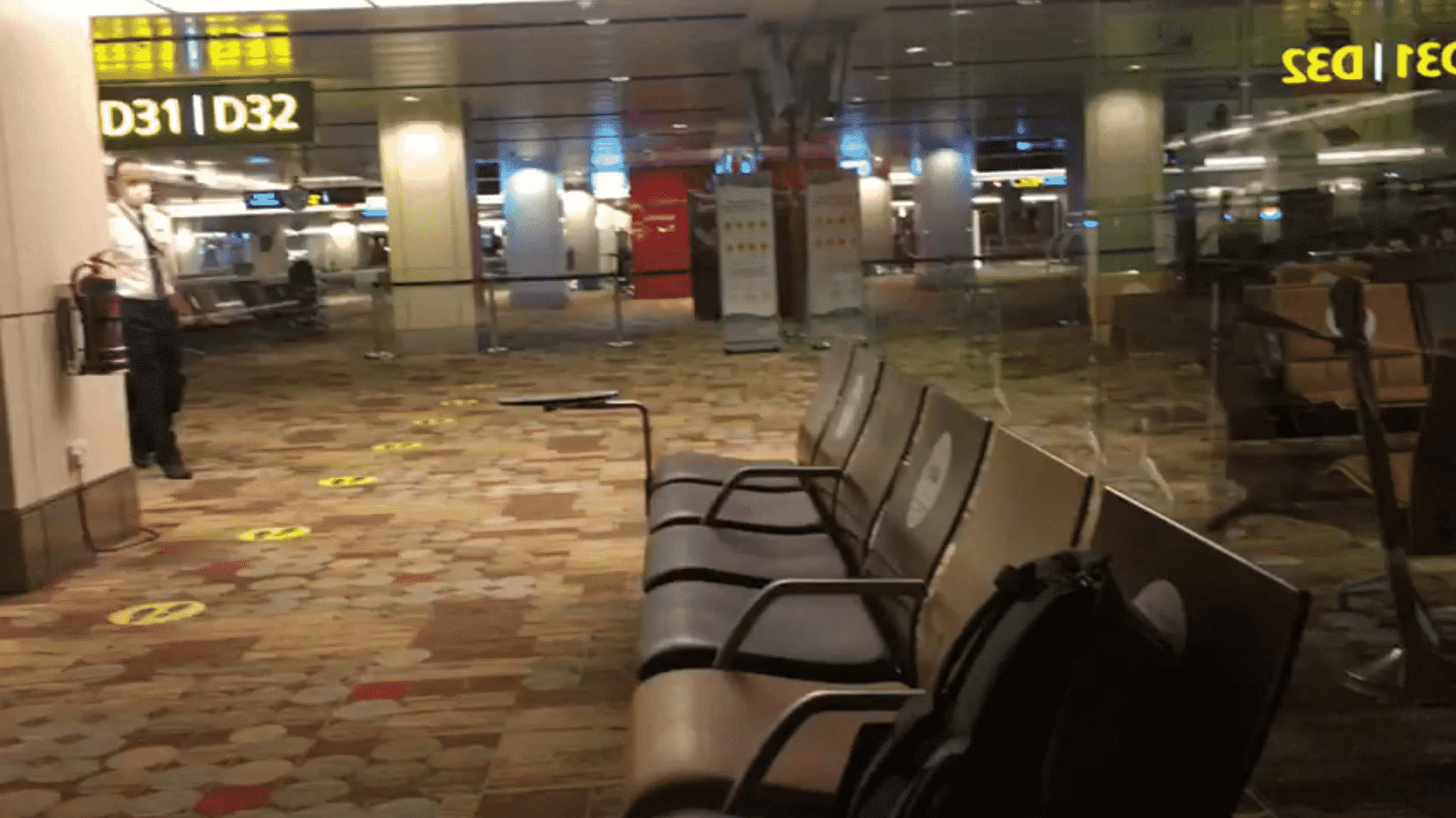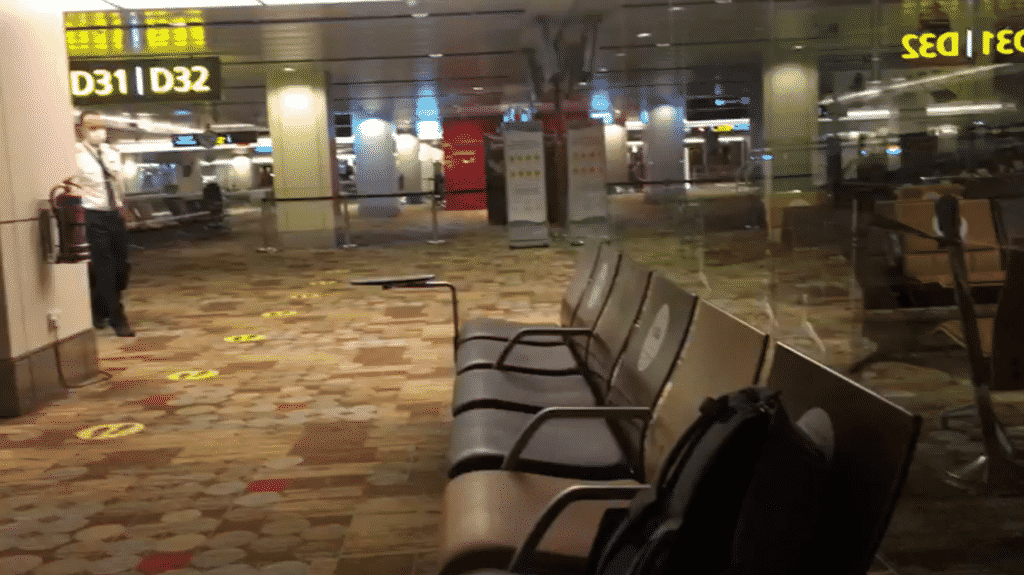 7-Eleven was open, however. Then again, you could probably find an open 7-Eleven on Jupiter.
The Flight
With their borders closed, Australia is very particular about who they let into their country. For this reason, only a certain number of travellers from each visiting country is allowed every week.
Despite knowing this, we were still shocked by how few passengers there were on the plane – seven, to be precise.
---
Advertisements

---
And this was a big-ass plane. 
What we discovered was that the middle and rear sections of the plane – economy class – were totally empty.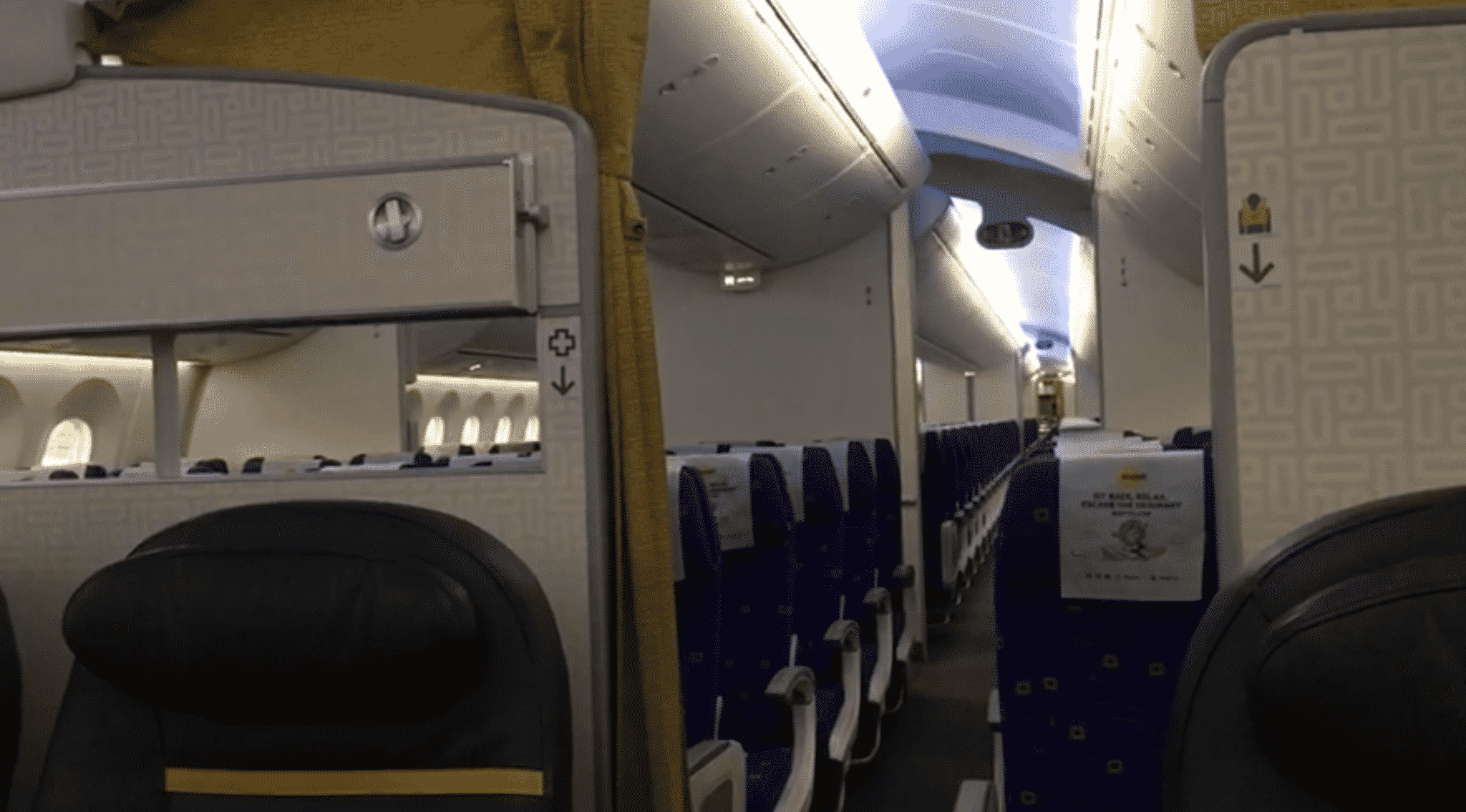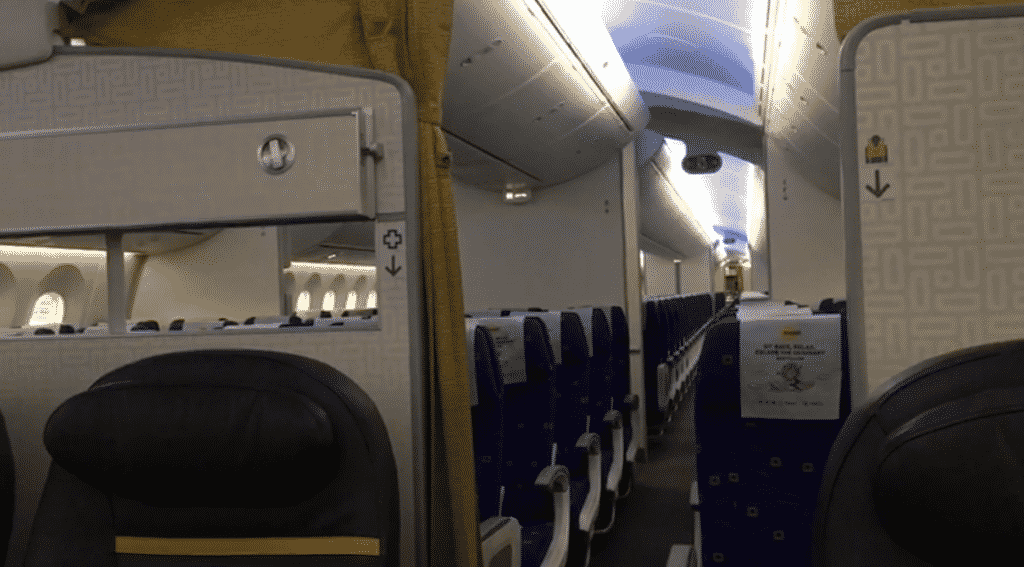 All seven of us had been bumped up to business class, which Scoot calls "economy plus".
After paying over $3,000 (yes, for a one-way ticket), this did help ease our anger a little at having to fork out so much. A little.
---
Advertisements

---
Back in the day, a flight to Melbourne wouldn't cost more than $600, especially if you booked a seat on a budget airline.
Looking around the plane, it was clear that the airline took safe-distancing seriously as most of the other passengers were on the opposite side of the plane, with most of the middle seats vacant.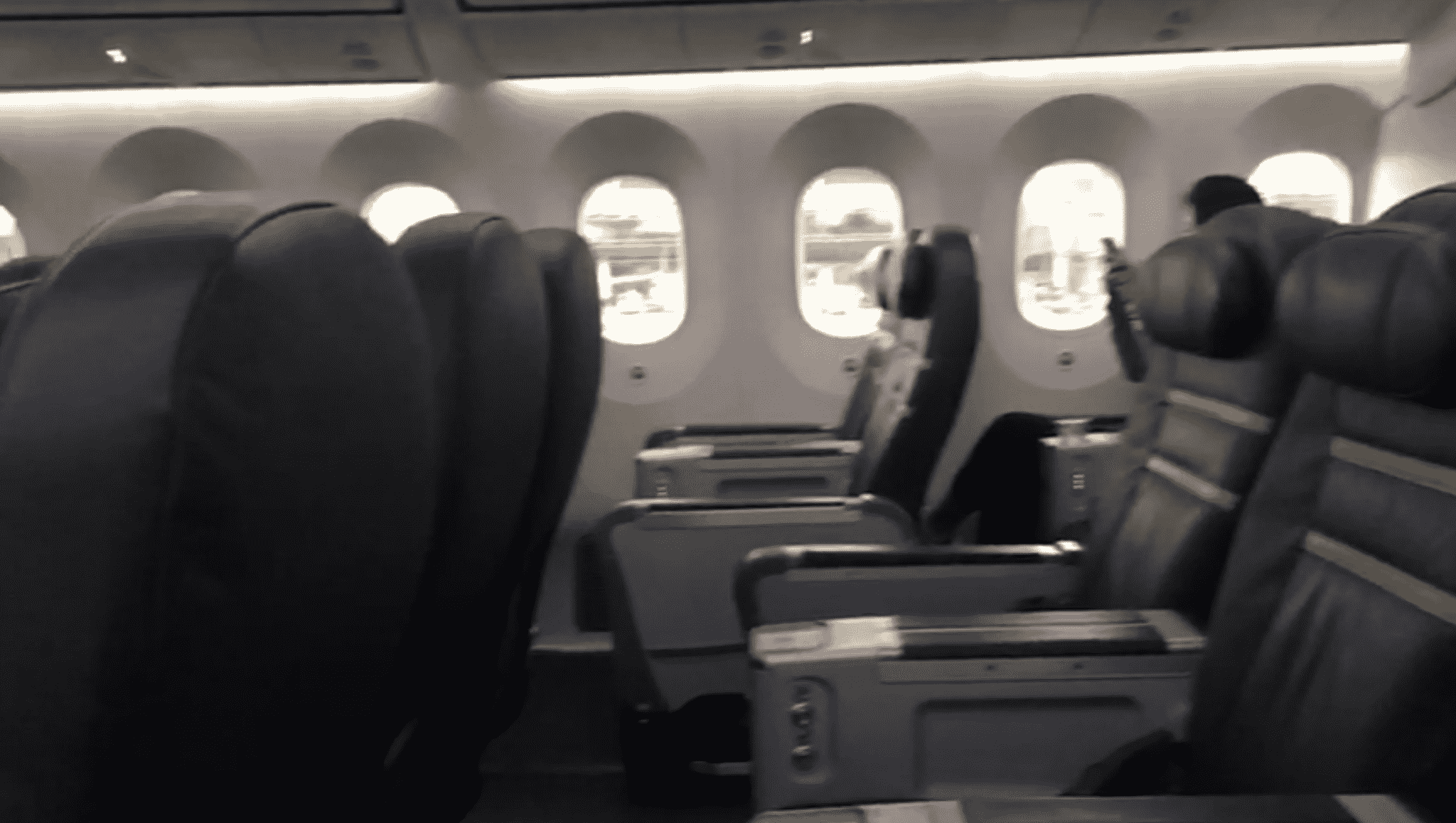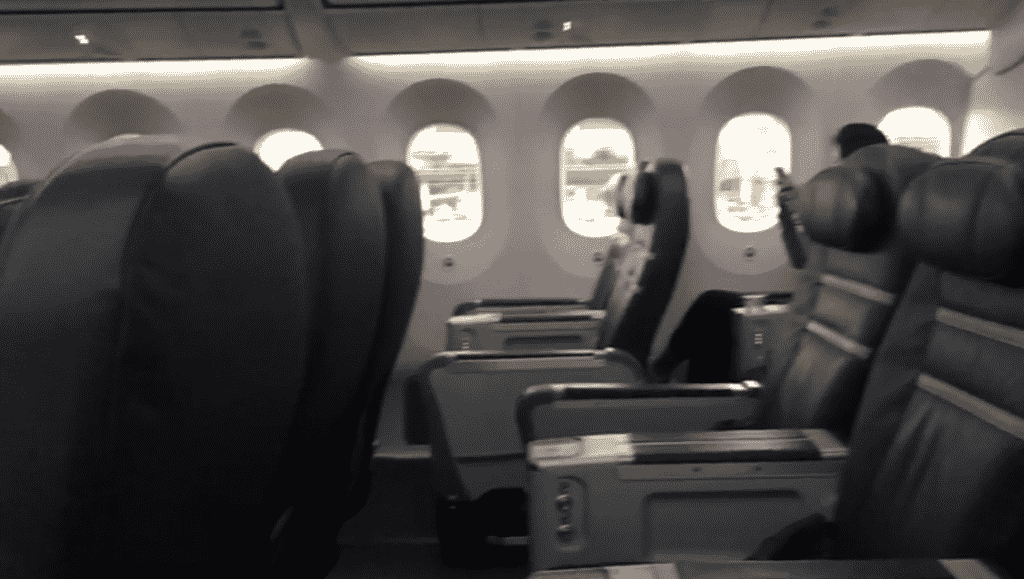 We all had to wear a mask at all times, of course, except when eating or drinking.
Once we landed, we were hit with a barrage of announcements informing us of the quarantine requirements we'd be subjected to, and the penalties that await those who flout such orders.
Melbourne Airport 
How it works in Australia is that you're supposed to quarantine in the state at which you arrive, even if it's not your final destination.
My wife and I are moving to Sydney, but because there were no direct flights there, we had to fly to Melbourne instead, and quarantine there for two weeks.
Once we entered the airport, we were asked to dispose of our face masks and were given a fresh one.
---
Advertisements

---
The airport was busier than Changi Airport, but only because there were more staff members around.
We went through several rounds of screening, as airport staff asked questions about where we had been in the last few weeks and whether we had any COVID-19 symptoms.
All staff members were also wearing face shields over their face masks, as well as personal protective equipment.
After the screening, we were ushered through a tightly controlled lane to the baggage carousel to collect our luggage before being served our detention notices as incoming travellers.
We were then led to the exit, where a shuttle bus was waiting for us, along with the other passengers on our flight.
Quarantine 
Within an hour, we arrived in a hotel which would be our home for the next two weeks. This costs $4,000.
During these two weeks, we will be tested a total of five times – Day 0, 4, 8, 12, and the last day.
We're not allowed to leave our hotel rooms, of course, and can only open the door to collect our meals or to leave our garbage outside.
It's Day 7, and the walls have become a lot more interesting than they were when we arrived.
The Future of Travel?
With Singapore opening vaccination travel lanes with Germany and Brunei, the prospect of travelling may not be as far into the future as we'd thought.
If you are fully vaccinated and are lucky enough to travel, expect a lot of tests – before departure and after arrival – and maybe even a quarantine notice, depending on where you're headed.
Back in July, the Singapore authorities outlined their plan to resume quarantine-free travel by the end of the year.
We're all crossing our fingers, but as with anything during the COVID-19 pandemic, you can never be too sure.
Read Also:

Fresh grads, you don't need any experience to earn up to $4,200 with this "secret":
Read Also: