---
Advertisements

---
You know, for every Chinese New Year, I've never quite been able to remember which animal's turn it is to be featured on all CNY posters, goods, and merchandise. Unless it was my year, of course.
I'm quite sure I'm definitely not the only one with this predicament, but it looks like Chinatown is helping to jot our memory this year.
Chinatown Turns Into Cow-town
With every year's animal, people will always find a creative way to decorate the surroundings for the festivities.
This year is no different, and it seems that what they've decided this year is to turn Chinatown into… a cow farm.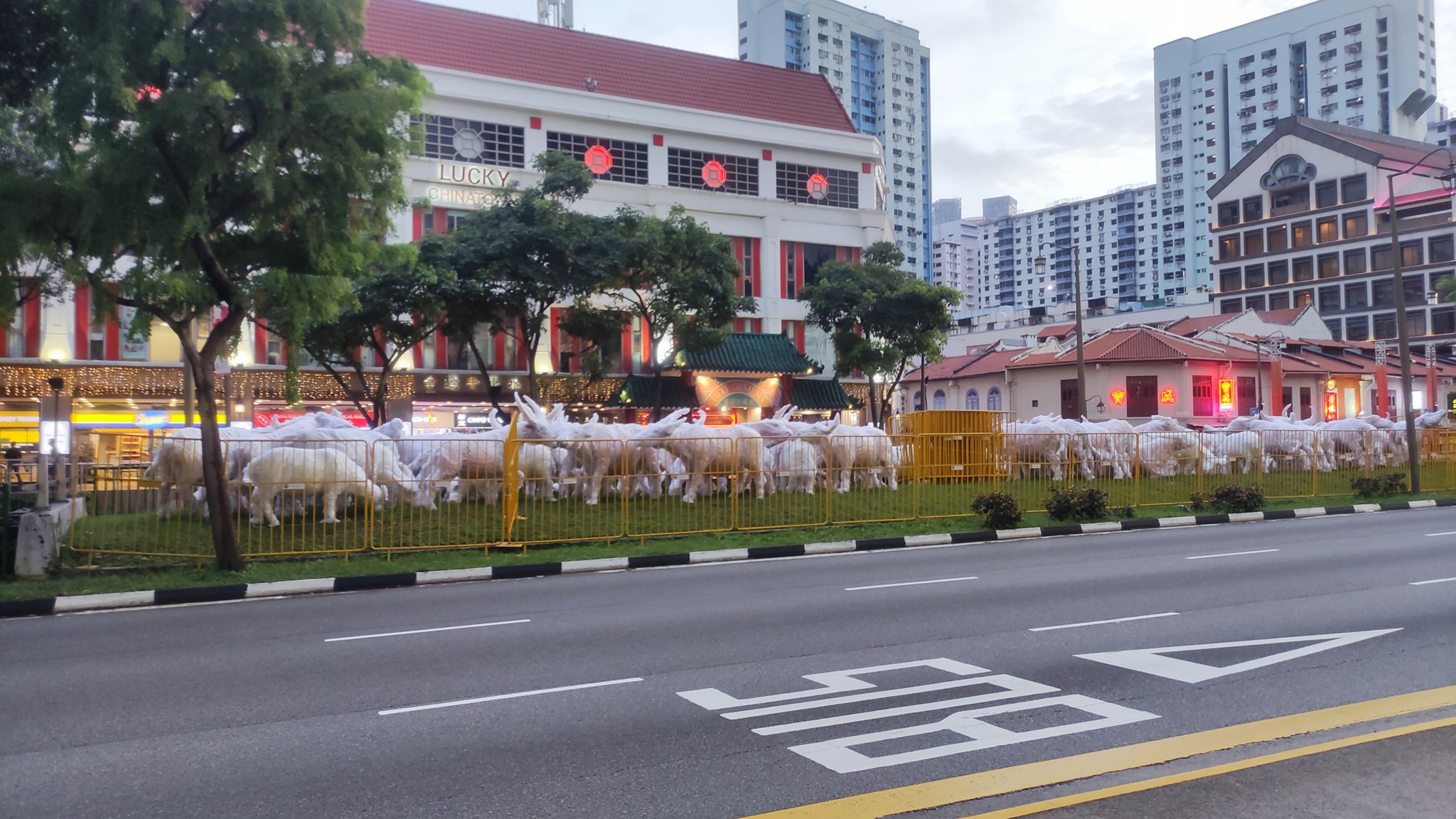 Members of the public have spotted workers unloading numerous cows onto the grass patch along Eu Tong Sen Street, much to their amusement.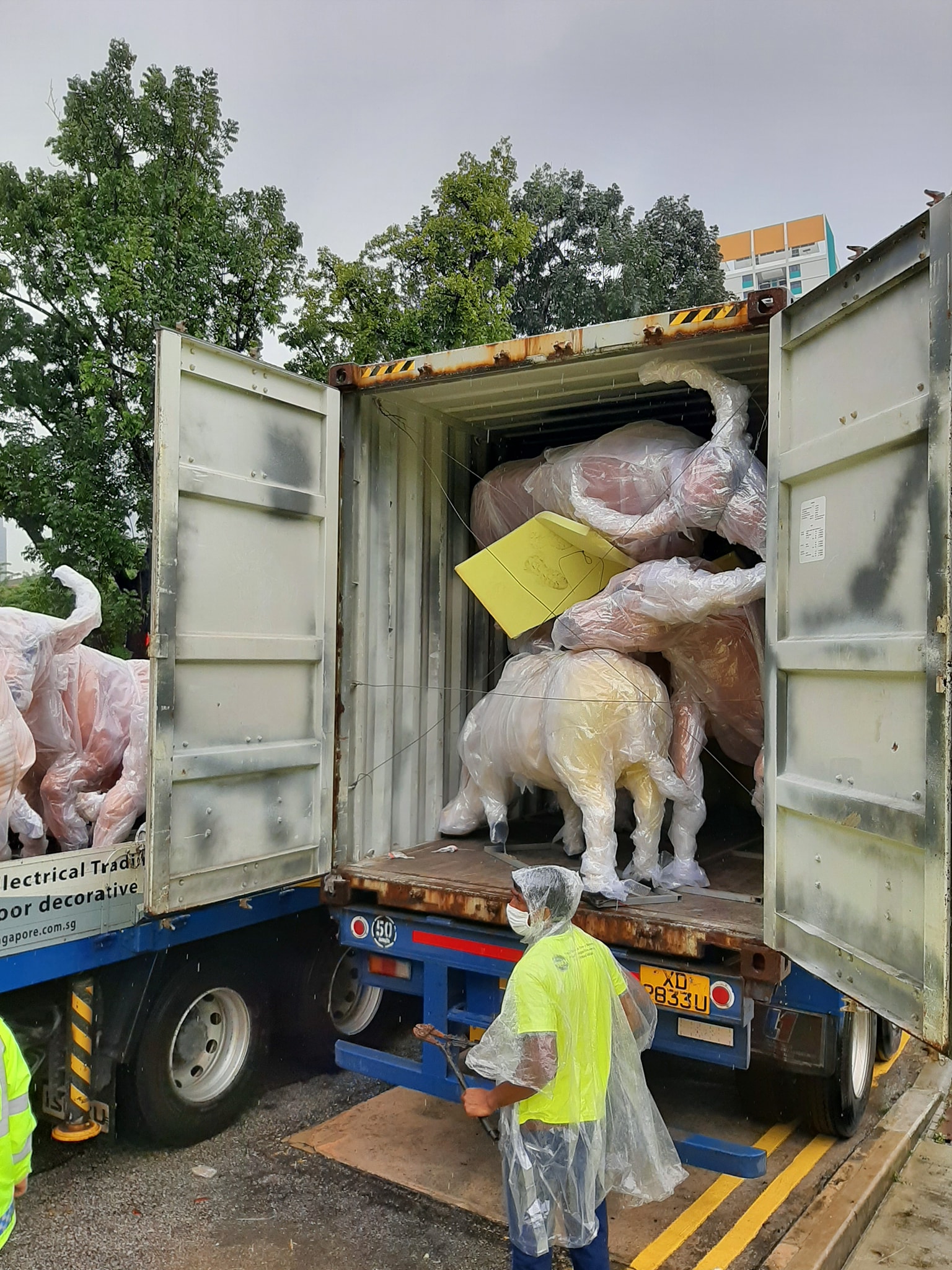 They were brought in by a truck (perhaps from the cow statue farm) while wrapped in plastic sheets to preserve their mint condition.
As these decorations and ornaments always seem to pop up overnight, it's rather interesting to see them being set up.
Amused Netizens
People who had spotted the cows chilling on the grass patch were understandably amused due to the striking resemblance of actual grazing cows.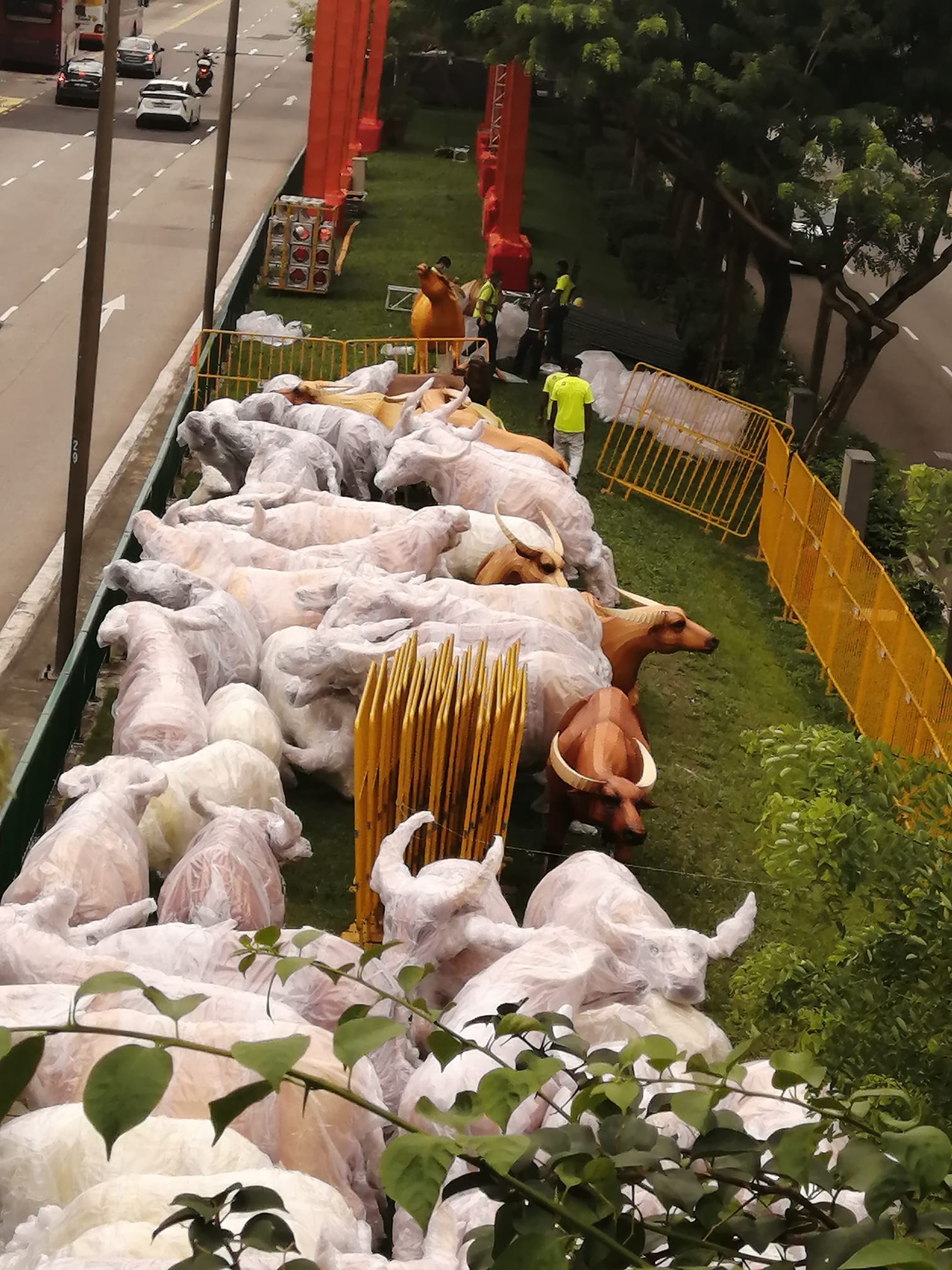 They started to share images of it on social media platforms such as Facebook and Instagram with captions such as "New cow farm at Chinatown".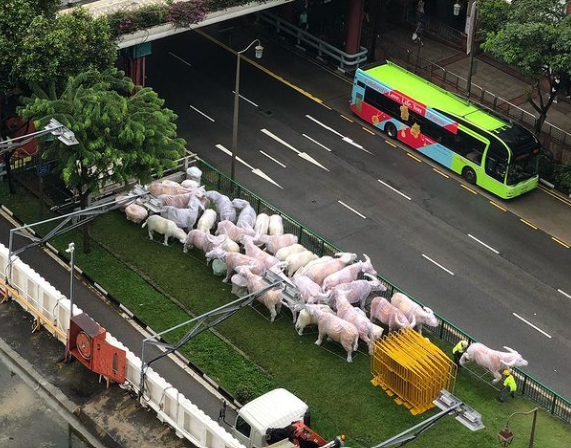 Meanwhile, other users described how they look like actual cows and that it was both cute, funny, and scary at the same time.
Chinatown Festivals?
The theory, not confirmed by any sources, is that these decorations are being set up by the Chinatown Festivals.
They're pretty much the ones behind any Chinese festivals such as Chinese New Year or Mid-Autumn Festival celebrations at Chinatown every year.
In case you missed it last year, they set up a very impressive and adorable float to commemorate the Year of the Rat.
Although we are limited by COVID-19 regulations this year for our safety and health, it looks like they still have something planned after all.
They currently have yet to update their site for this year, but we expect they will soon enough.
Hopefully we don't have to wait till the cows come home.
Featured Image: Facebook (Foo Hing Chau) & Instagram (@crystaltmc)

Fresh grads, you don't need any experience to earn up to $4,200 with this "secret":
Read Also: