---
Advertisements

---
If there's a new representative for lifelong learning—and we ought to pray that our degrees never have an expiry date—the new All-Time Favourite Artiste Dennis Chew might be a shining example.
Dennis Chew Will Be Entering Ngee Ann Polytechnic
As the 48-year-old DJ Host and actor was receiving his Star Awards All-Time Favourite Artist Awards with his fellow actor Zheng Geping, he revealed that he would be starting school at Ngee Ann Polytechnic during his acceptance speech.
He seemed really psyched about the prospect of going back to school again.
(And if you haven't watched his acceptance speech, you should, because he turns into his doppelgänger Auntie Lucy briefly; a homage to one of his most defining roles in his career.)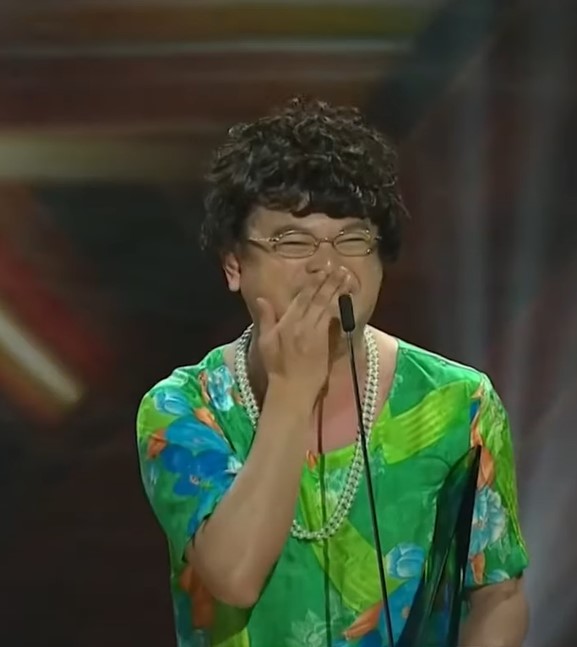 Since the Stars Award was running on a tight schedule, the more in-depth questions were left for the backstage interview.
Of course, the interviewers snagged onto his decision to go back to school quickly like sharks scenting blood, asking what prompted him to further his studies, and what his greatest worries were.
In a humble manner, Mr Chew fully admits that he was never a great student when he was younger, and he had average grades at best.
For the same reason, he was really thankful towards Ngee Ann Polytechnic for accepting him into the newest cohort of students. Not that the administration would ever dream of rejecting him, since it would mostly certainly bolster their ranks of alumni students.
Mr Chew then elaborated that he had enrolled for the Chinese Media & Communications Course.
What ultimately sealed his decision?
He noted that many of his peers in the industry came from Ngee Ann Polytechnic's Chinese Media & Comms, which made him feel like there was merit in pursuing the same course.
Join our Telegram channel for more entertaining and informative articles at https://t.me/goodyfeedsg or download the Goody Feed app here: https://goodyfeed.com/app/
His Motivations and Fears
Admittedly, Mr Chew isn't getting any younger anymore.
He debuted in the entertainment industry in 1989 on the television show Good Morning, Sir! (早安! 老師) and it has been an uphill battle for him to climb the ranks and reach the peak of his career today.
After winning Top 10 Most Popular Male Artistes ten times—his streak of awards only broken once in 2015—he became eligible for and achieved the All-Time Favourite Artiste Award in 2022's Stars Awards.
So going back to polytechnic might seem like a step backwards, but Mr Chew thinks that school experience will give him a new perspective about the industry and comprehend what the youths want these days.
"I'm very nervous, happy and excited," the radio DJ said. "I even went to the store on campus to buy several Ngee Ann Poly T-shirts, I'm proud that I'm part of the school!"
In fact, when he attended the orientation last week, a few students came up to him and asked if he was going to be their new lecturer.
He told them that he was going to attend classes with them, to which they responded in disbelief, telling him not to "bluff" them.
Mr Chew laughs as he recalls the moment, "Maybe they'll realise I'm serious after watching the Stars Awards."
As for his fears about returning to school again, Mr Chew confessed that he was slightly out of touch when it came to technology aspect. 
He's not the savviest with computers and most of the work has to be submitted through the MacBook these days, which makes him worry about whether he'll be able to keep up.
---
Advertisements

---
It's just the matter of practising more, Mr Chew, we're sure you'll get the hang of it soon!
Nevertheless, congratulations to Mr Dennis Chew for claiming the esteemed All-Time Favourite Artiste Award again!
Read Also:
Featured Image: Mediacorp

Fresh grads, you don't need any experience to earn up to $4,200 with this "secret":
Read Also: