I'm sure that for most seasoned parents, a grandchild must be the greatest blessing on Earth.
Young, adorable and impossibly naive, a grandchild's the exact opposite of what their children have grown up to be.
A throwback to the past, if you will.
Yet, the fact remains that someone might be of even more importance, especially during the deliverance stage. Yes, ladies and gentlemen, I'm talking about…
The pregnant daughter-in-law.
After all, she's the one who'll have to go through the mammoth stage of harbouring an entire child for 9 whole months, and as the grandmother would surely attest to…
It sucks.
But here's the thing; even knowing everything I just wrote, what lengths would you, had you been a grandparent-to-be, go to in order to make sure that your grandchild's mother is aptly satisfied?
Make sure that she's comfortable?
Ensure her safety at all times?
Because over in Malaysia, two grandparents-to-be have the raised the bar impossibly high…
By chasing down an entire Milo Truck just to satisfy their daughter-in-law's Milo cravings.
Devoted Parents-in-Law Chased Down Milo Truck For Pregnant Daughter-in-Law
According to The Straits Times, via The Star, a Malaysian couple has actually gone viral on the Internet for the 'simple' act of chasing after a Milo truck on behalf of their pregnant daughter-in-law.
Apparently, the couple's daughter-in-law, who's pregnant with her first child, had been craving for a Milo drink, and it's not just any Milo drink either;
It's the one made in the famous Milo Truck.
But as luck would have it, the couple happened to chance upon such a truck while on the road. And being the devoted parents-in-law they are…
It was Fast and Furious 9 from there.
And as 'fortune' would have it, the onrushing grandparents-to-be managed to intercept the truck at the Indera Mahkota bypass in Kuantan.
When they asked for a Milo drink, however, they were told by the Milo truck driver that it wasn't available because it had not been made at that time yet.
Which would've surely been a low blow for the two, considering the chase they put up in the first place.
The driver revealed, however, that the drink would be served at the Nirwana Indera Sempurna (Moh Heboh) mini-carnival on 1 May. Not quite immediate, but it's still something.
Video Goes Viral 
To that end, the video above, which was recorded and subsequently uploaded online by the parents' daughter, ended up garnering 342,000 views, with over 29,450 retweets and 19,422 likes.
---
Advertisements
---
And though the figures surely wouldn't matter to be the grandparents-to-be, considering how they'll probably swap out the views for even one Milo truck drink, the daughter-in-law has expressed her gratitude.
"Honestly, I was very touched when I saw the video. I did not expect my parents-in-law to chase down the truck. They know I love to drink Milo ever since I was pregnant with my first child," she said.
Well, I guess at the very least… a family bond has just been strengthened even further.
But guess what?
As it turns out, the family wouldn't even need to travel to the Nirwana Indera Sempurna (Moh Herboh) mini-carnival to procure some Milo drinks.
An entire Milo truck actually headed to their house in Bandar Indera Mahkota, Kuantan, just to deliver some drinks!
---
Advertisements
---
Kami datang beri kejutan terus ke rumah dia bersama abang MILO. Dia juga berkongsi MILO bersama anak-anak yatim Taman Pengasih. Semoga kemurahan hatinya membawa berkat buat dia sekeluarga. Semoga dipermudahkan segala urusan & selamat menimang cahaya mata kepada pasangan ini. pic.twitter.com/tz2w5W543b

— MILO MALAYSIA (@MiloMalaysia) May 1, 2019
Indeed, this was one happy occasion, and the daughter-in-law, Natasya, wasted no time in satiating her cravings, downing five whole cups of milo goodness in the process.
Incidentally, the driver of the Milo van at the daughter-in-law's house was the same as the one who got chased down in the first place, and the family was gratuitous towards him.
"This is our 'Milo big brother'. Thank you very much for coming to our house," said Azmer, the son of the grandparents-to-be and the husband to his pregnant wife.
Milo has also confirmed the gesture, stating that this was the first time they delivered a surprise to an expectant mother.
---
Advertisements
---
"We are happy to be able to fulfil her craving for the drink," Milo consumer marketing manager Maria Murni Nur Azmi said.
All's well that ends well?
It might've been a roller coaster ride at the start, but it seems that the grandparents-to-be ended up getting what they wanted, even if it was in a roundabout kind of way.
Yet, even so, one can't help but be touched by the couple's gesture, and honestly speaking, just as the couple's lucky to have a grandchild coming their way…
I'm sure the daughter-in-law's lucky to have such a doting set of parents-in-law too. 😉
And with that in mind, I wish Natasya a smooth delivery and hope that her family will remain tight-knitted and happy for ages to come. 🙂
This Singapore love story set in the 90s shows you why you should never wait for tomorrow. Watch it without crying: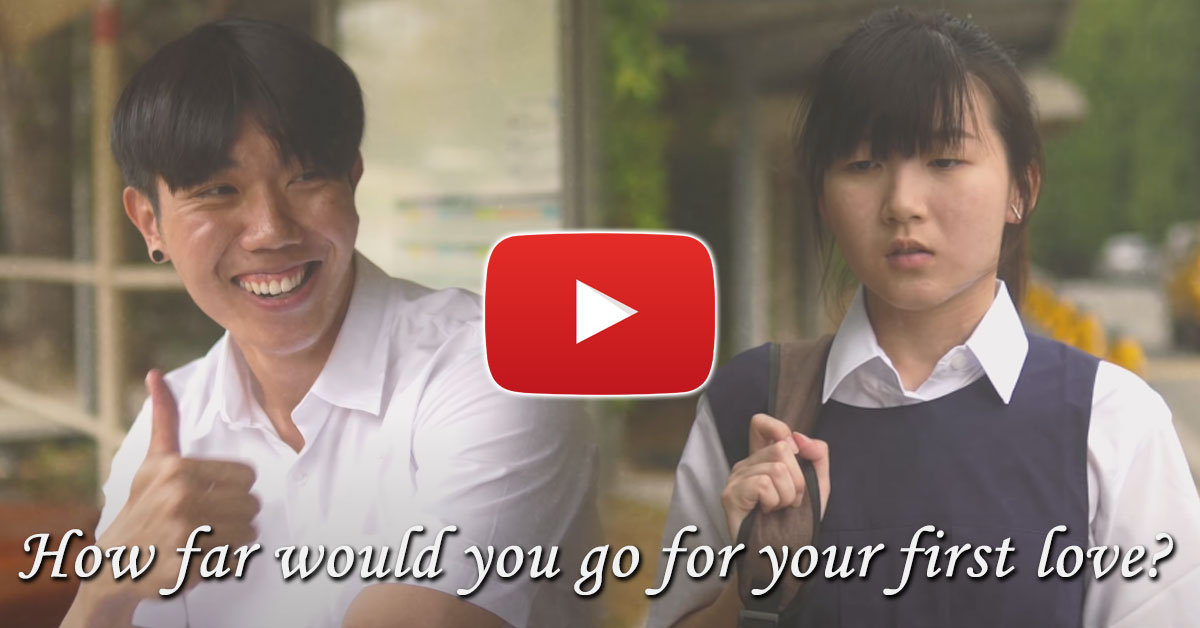 ---
Advertisements
---
Enjoyed this article because it's both informative and entertaining? If so, you should download the Goody Feed app so that you won't miss out on any articles, as there are app-exclusive contents as well! Also, join our Telegram channel if you use Telegram often!
Latest & Popular Articles You Must Not Miss:
---
Advertisements
---
---
Advertisements
---
Our Most Popular Videos You Must Not Miss:
---
Advertisements
---
This Singapore love story set in the 90s shows you why you should never wait for tomorrow. Watch it without crying: