There's a reason why Jack Neo's the most well-known movie director in Singapore.
His movies are box office hits.
And the next movie that's coming out later this month is probably the most daring one yet.
The Diam Diam Era
Part 3 of Jack Neo's Long Long Time Ago series (which some love and others hate), the movie deals with life in the 80s era.
The main difference between this particular movie and others, however, is in the subject matter.
Set in the 1980s where people shifted from kampongs to living in HDB flats, the films talks about Ah Kun (Mark Lee) making adjustments to the transitions during this era.
One of the adjustments he has to make includes adapting to the government policies implemented at that point in time.
Ah Kun has his own opinions about these policies and decided to set up his own opposition party to voice out his thoughts.
As to why the character decided to set up a new political party in the movie, actor Mark Lee explained during an interview with AsiaOne that Ah Kun "constantly thinks that the government is taking care of the country's future but not its present. Hence, as someone who comes from the kampung, is uneducated and hot-tempered, he will speak out."
As a filmmaker who doesn't shy away from politics in his movies, Jack Neo seeks to explore people's reaction towards Singapore's political climate and their feelings towards how the government manages the country in The Diam Diam Era.
Trailer for Jack Neo's New Political Movie is Out & It's Indeed Extremely Daring & Sensitive
On 2 Nov 2020, mm2 Entertainment dropped the trailer for the movie on their YouTube channel, and oh boy, is it explosive.
True to Neo's words, he highlighted several events that the older generation of Singaporeans are unhappy with along with a dose of humour.
Notable complaints shown in the trailer include switching suddenly from Mandarin to English: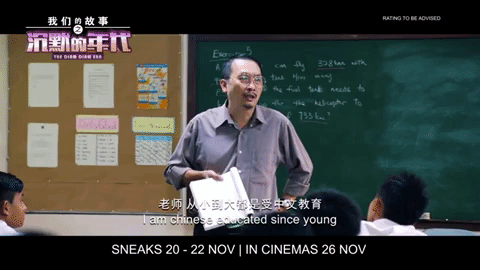 Anyone getting the Low Thia Khiang vibe here?
The closing of Singapore's Chinese university:
---
Advertisements
---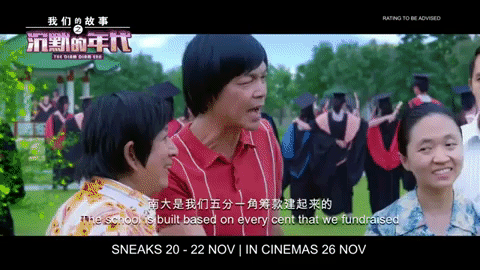 How progress was made (sometimes) at the expense of the people: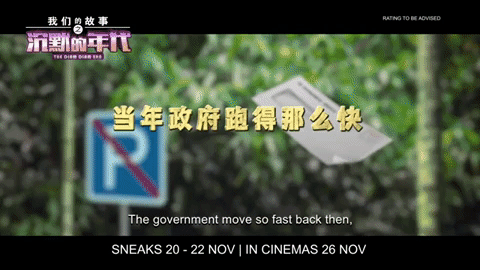 And even a shot of how removed a minister is from the common person: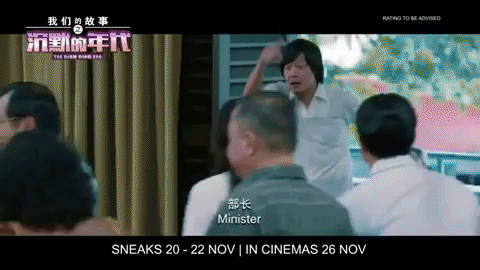 The film also brings together the poignant fear people in Singapore had about voicing political views in public, and how political beliefs could tear a family apart.
So will Jack Neo retain his title as the Box Office King of Singapore with his latest movie? Based on his latest trailer, it's a possibility.
You can watch it in full below:
---
Advertisements
---
The movie will screen in Singapore's cinemas, including Golden Village and Cathay Cineplexes on 26 Nov 2020.
For those not in the know, it's also added that Long Long Time Ago 4 is already in the works and is tentatively slated to be ready in time for Chinese New Year in 2021.
Featured Image: YouTube (mm2 Entertainment)
Like writing? Goody Feed is looking for writers! Click here for more info!