Anyone who's lived in Jurong would know that there are three Jurong Wests.
The first is the old Jurong West 400+, an area that's beside a canal and made famous after a massive fire brought down an entire wet market.
The second is the old Jurong West 500+, an area beside 400+ with hawker food so good, people all over Singapore would go over there just to have a meal. It's, however, unknown how many of those hawkers have retired.
The third is the new Jurong West, the one near Boon Lay MRT Station. There's nothing there except Jurong Point, so it's not as exciting.
---
A pregnant woman was so annoyed at a noisy baby that she threw a pot of burning mala at the baby. At the worst part of this? She wasn't charged. Click on the image below to read about this shocking incident:
---
So, which Jurong West is getting redder with Cai Shen Ye?
Jurong West 500+ Having a Red Pasar Malam with Cai Shen Ye
Other than housing one of the greatest hawkers in Singapore, the Jurong West 500+ houses quite a bit of empty spaces as well.
Here, take a look.
Empty spaces here and there.
But it's understandable: a lot of old folks live there and unlike new estates, old folks are used to empty spaces so that they can mingle around and chit-chat.
And these empty spaces are about to turn red because a pasar malam has landed there.
We're talking about CNY decorations that's so piggish, you might just see a real pig walking along the area.
Other than that, there are the usual pasar malam fares like clothes and accessories…
…and even a kiddo Uncle Ringo to throw the grandchildren in while the older folks chat in a coffee shop about how they've built Singapore to where it is today.
What you'll notice is the lack of food items, and I guess it's for a reason: old Jurong West 500+ is a food haven. Competing against those giants is like a new player trying to enter the food delivery business: you'll be squashed like a cockroach.
So if you want some goody food, just head down to the hawker centre or any of the coffee shops. And if you're new to the place, simply ask around: the people there are friendly because they're mostly old folks who live in a world without WhatsApp or Facebook.
Cai Shen Ye
But this article's all about this fellow who's gracing the pasar malam: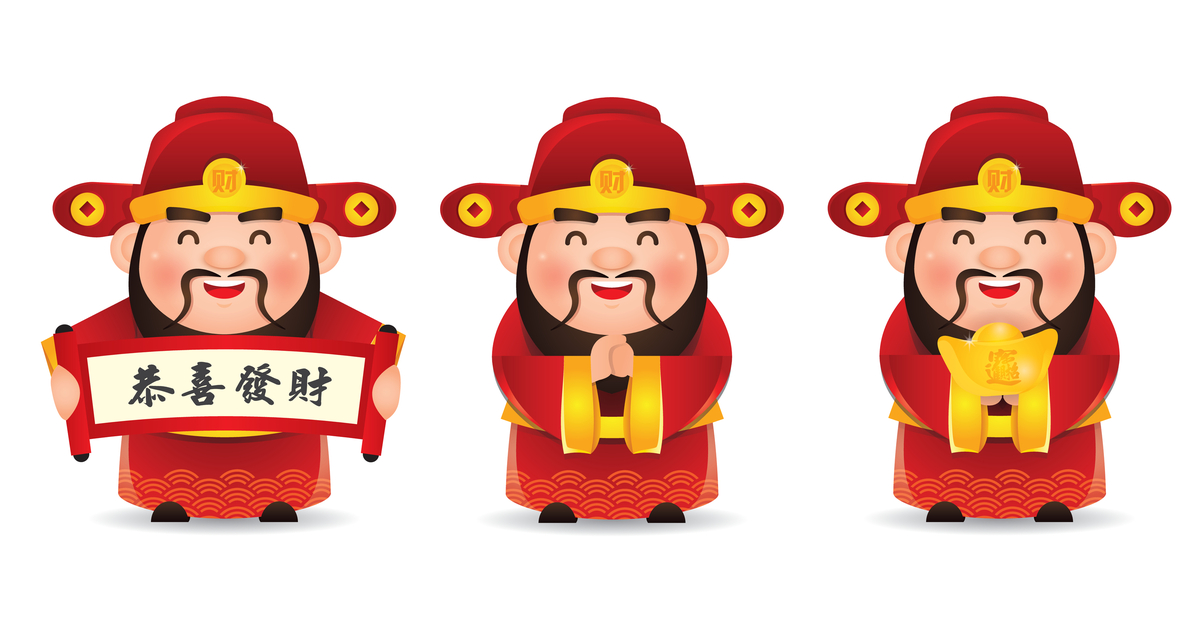 Other than looking like he's going to throw 4 digits out for you, you can even read how the Pig year is treating you based on your Chinese Zodiac sign (though you can also read it here lah).
If River Hong Bao is too far and crowded for you, this could be your place for your Instagram.
Here's a map lest you intend to go there right away:
You can walk there from Lakeside MRT Station (about 10 to 15 minutes walk), but to get there the fastest and sweat-free way, alight at Lakeside MRT Station, cross the road via the overhead bridge and take Bus 98 or 187. After one stop, you'll be able to see the mini River Hong Bao.
Date of Event: 03 January 2019 – 03 February 2019
Venue: Open areas in front Blk 501 to Blk 507 at Jurong West Street 51
You won't want to miss these most-read articles:
Goody Feed is looking for part-time writers and video editors! Our office is located at Bukit Batok and hours are flexible. Click here for more info about being a writer and here for more info about being a video editor!
Always bored during your commute to and fro work or school? Here's the best solution: download our app for new articles, Facebook videos and YouTube videos that are updated daily…and most importantly, exclusive contents that are only available in our app! It's your perfect companion for your daily commute!