---
Advertisements

---
Last Updated on 2023-03-26 , 12:16 pm
When it comes to durian, it is either you love or hate it; there is no in-between. You can watch this video to understand why durian smells heavenly to some but "shitty" to others:
For durian lovers, did you know that bringing durians on public transport is not allowed?
Not everyone can stand the smell, so it is best to avoid invigorating the pungent smell into the atmosphere. Why not purchase your durian online instead to avoid getting unhappy stares in public?
Here are some of the best places to get your durian online.
5 Best Places to Buy Affordable Durians Online in Singapore
Durian Delivery 
Durian Delivery (such a creative name, indeed) offers a range of durians, from D24 to XO, or even Mao Shang Wang at affordable prices (from S$11 per kg).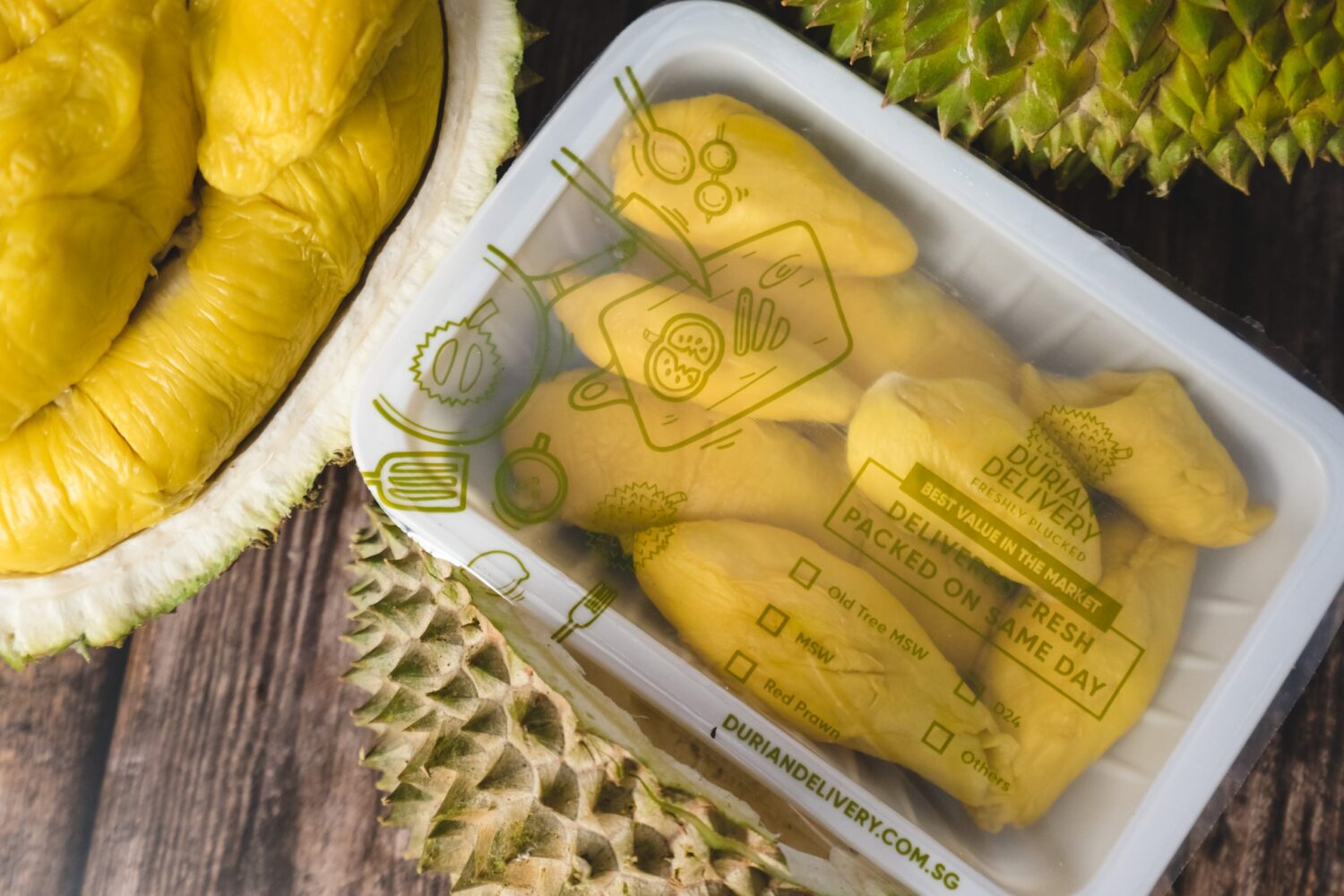 They also offer same-day delivery services, so you can satisfy your durian craving at any time of the day.
Their delivery fee ranges from S$9.70 and there is free delivery for orders above S$100. If the durian you received does not meet your expectations, you can get a free replacement too.
Durian Plantation
Durian plantation offers both frozen and fresh durians (from S$14.50). Frozen durians are longer lasting than fresh ones, but the flavour might not be as strong.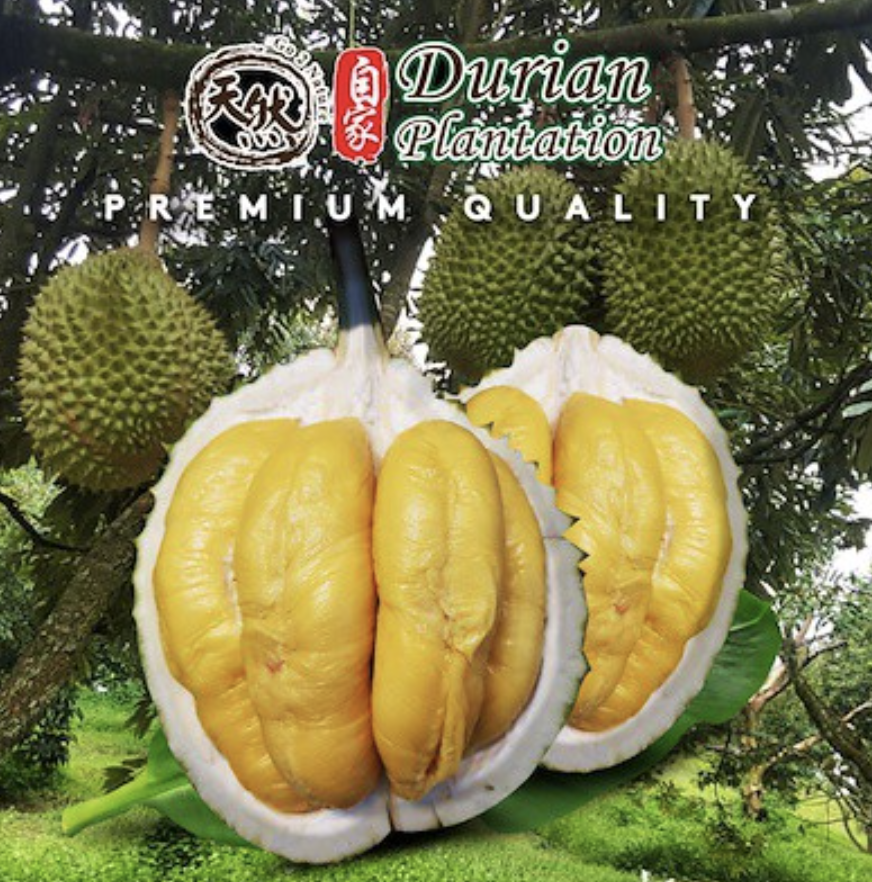 You can also choose between the 400g or 1kg durians—if you have multiple family members who enjoy durian, why not share the joy?
You can place your order here.
SLH Fresh Fruits 
SLH specialises in just Mao Shan Wang durians. Mao Shan Wang durians are also the most popular type of durians amongst Singaporeans and we can understand why. They are very creamy and rich in taste.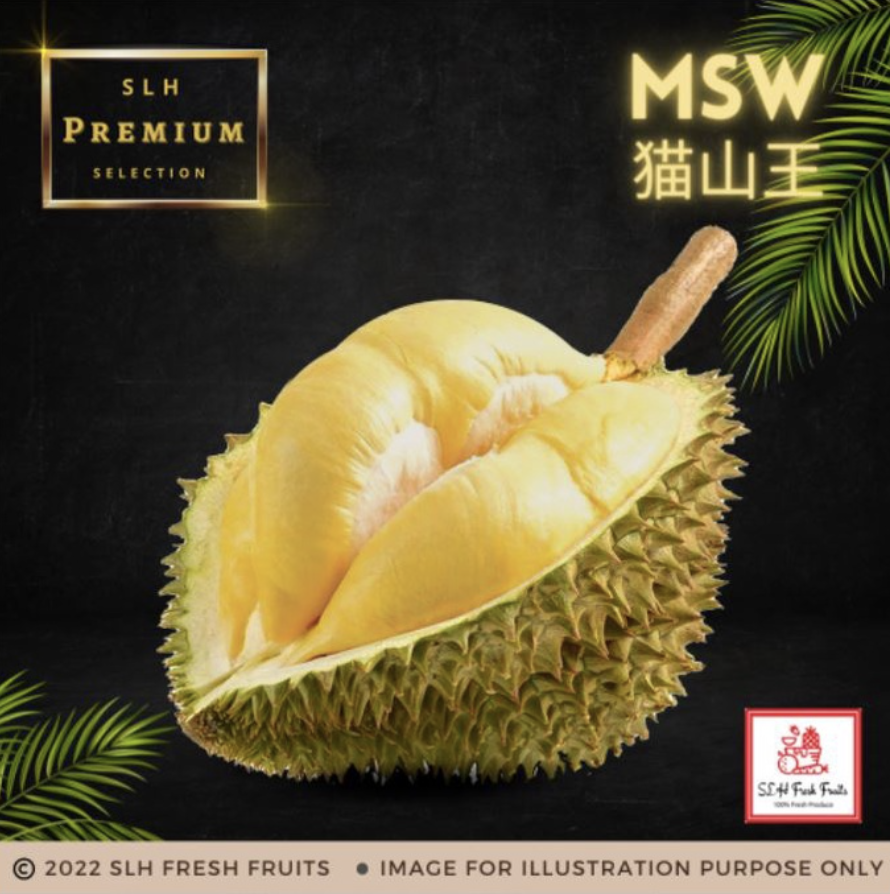 Each packet costs S$25.90 and the more you buy, the more you will save.
You can place your order here.
Royal Durian
Royal Durian specialises in Mao Shan Wang durians from Mahang, which are imported fresh each day.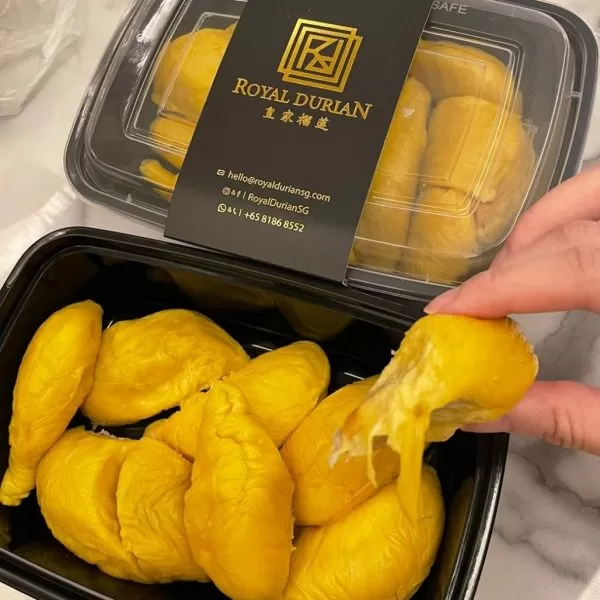 It is no surprise that they have maintained a 5-star rating over a period of time—for their delivery speed, and quality of the durians.
They also offer durian pastries, which are perfect for beginners who want to try durian.
For the durians, you can choose between a taste of either sweet or bitter. However, do note that sweet durians tend to be drier, as stated on their website. Their islandwide delivery fee is S$10.
VJack
VJack works with selective farms and distributors in Malaysia to ensure quality is observed and maintained.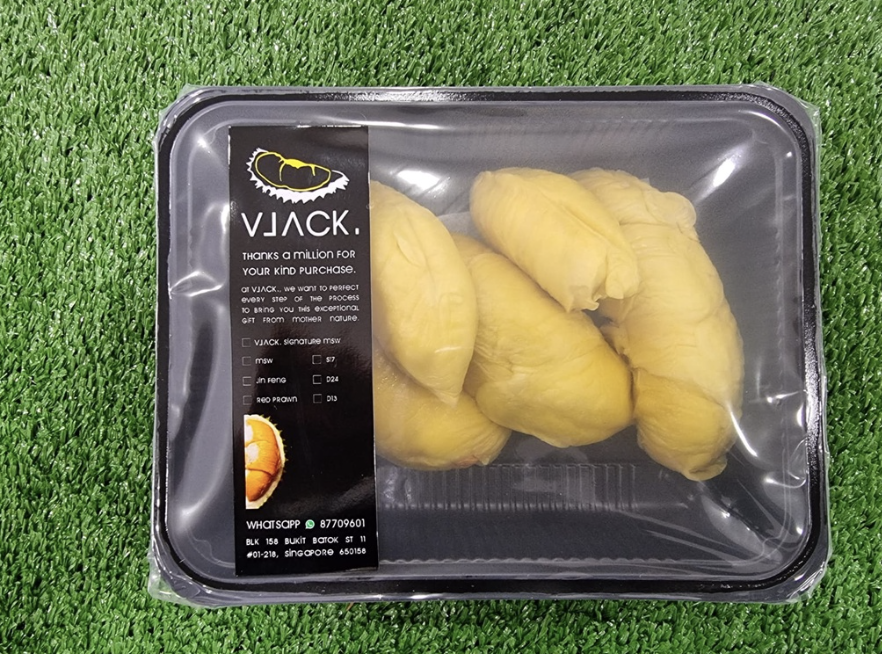 Quality checks are thoroughly done so you can rest assured that you are getting good-quality durian, and they offer same-day delivery, too.
---
Advertisements

---
Their durians are priced from S$25 for 400g.
You can place your order here.