---
Advertisements

---
I always took my education for granted. And I'm sure most Singaporeans do too. Most of us expect access to education.
When someone asked me how much my school fees were in Junior College, I had to take a pause.
I didn't know.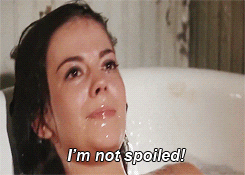 Never had I considered the cost of the wonderful education I had been afforded. It almost seemed free? I had just expected prices to be really low and of no issue to my parents.
However, there are indeed some parents who find it difficult to finance their children's education, even though it's highly subsidised.
When a young girl was denied her Primary School Leaving Examinations (PSLE) result slip due to late school fees, it set the internet on fire and Singaporeans started debating; was it right to hold her report card ransom?
Education Minister Ong Ye Kung has answered. And the answer seems to be no.
Review Needed
In a Facebook post on 25 November, activist Gilbert Goh wrote about a student who could not collect the original copy of her PSLE results slip because she owed S$156 in school fees.
Terrence Tan then created an online petition, urging the Minister for Education Ong Ye Kung to reconsider the policy.
The online petition has garnered about 3,100 signatories.
Minister Ong replied to the organiser of the petition. Although he did not agree with many of the points that the petition raised, he agreed that the policy should be reviewed.
"We do have to question if this practice works at all in urging parents to do a small part in paying some miscellaneous fees. So the practice should be reviewed," said Mr Ong, who will be providing an official response on the matter in Parliament next year.
However, there were many points raised that Minister Ong disagreed with, like how it said that schools or teachers were uncaring and unfeeling.
"On the contrary, schools and teachers are on the front line doing their utmost and often going out of their way to help students from vulnerable backgrounds," he said.
It is also not humiliating for the students to not have their PSLE results slips as it was claimed because the teachers took care and made sure it was handled sensitively.
Students would still be able to apply to their desired secondary schools without the PSLE results slips.
The Issue Doesn't Have Anything To Do With Money
The Ministry of Education (MOE) claims that this issue is not about the money. Costs for each primary school student comes up to about $12,000 each year and that each student only pays $13 of miscellaneous fees per month.
The ministry said, "MOE's consideration stems from the underlying principle that notwithstanding the fact that the cost of education is almost entirely publicly funded, we should still play our part in paying a small fee, and it is not right to ignore that obligation, however small it is."
What do you think? Should the policy be abolished or not? Let us know your thoughts.

Fresh grads, you don't need any experience to earn up to $4,200 with this "secret":
Read Also: