---
Advertisements

---
What would you do if you saw a lonely elderly man crying in the mall?
An elderly man was dining alone when he called his daughter, telling her he was eating with friends.
Upon putting down the phone, he burst into tears.
Overhearing the conversation, many strangers came forward to console him.
The man turned out to be an actor in a social experiment conducted by IOI City Mall in Malaysia, reminding viewers to treasure their loved ones.
IOI City Mall's Social Experiment
The mall held the social experiment in its various food and beverage establishments.
It uploaded a video of the social experiment on its Facebook page.
The actor wore a white singlet and an unkempt, unbuttoned outer shirt.
The actor, playing a grey-haired elderly man, sat alone at a table and picked up his phone, beginning to talk to his daughter "Lilly".
Despite dining alone, the elderly man claimed he was eating with friends.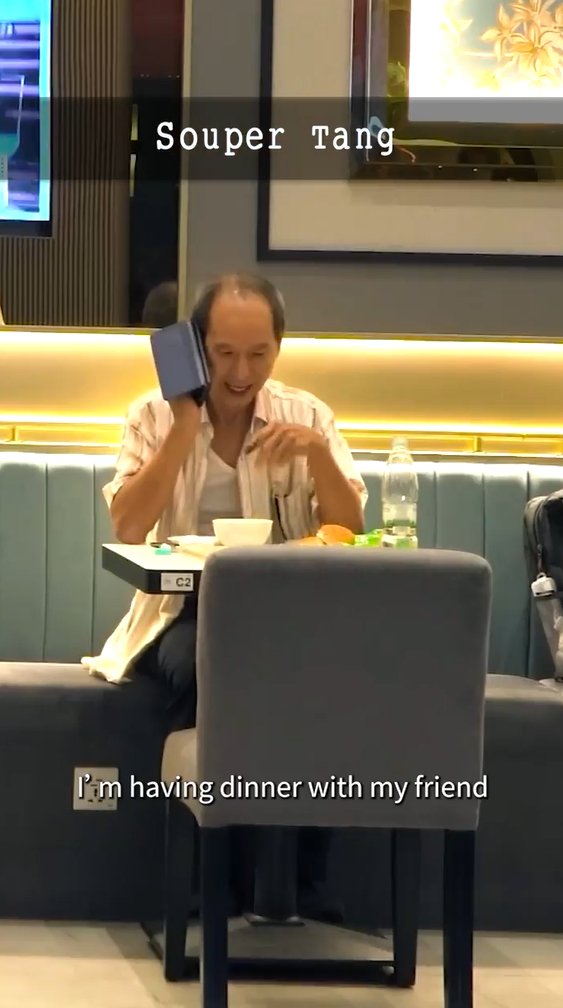 He also mentioned that Lilly's mother had gone to the toilet and was therefore unable to speak on the phone.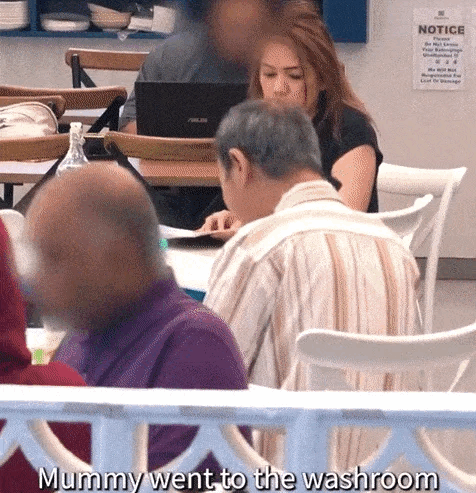 The man then hung up the phone and began sobbing.
Several customers noticed his plight and looked over with concern.
Kind Strangers Consoled Him
In one restaurant, a woman walked over to check if the man was alright.
The man told her that he missed his "daughter", who was living in Sarawak.
He also said that he hadn't seen her in three years.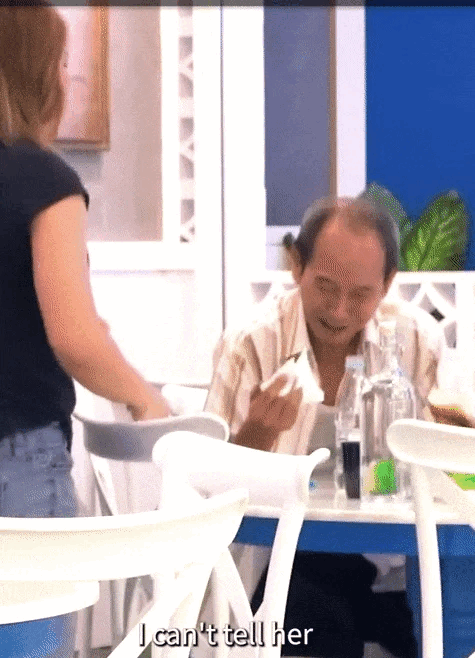 He told the white lie to prevent his daughter from worrying about him.
At a sushi restaurant, the young man and woman sitting beside the man asked him if he was okay.
This time, the man's story revolved around his "wife" and "son".
He told the young man and woman that "everything is all gone" due to the COVID-19 pandemic.
He further tugged at their heartstrings by revealing that his "wife" was very ill.
---
Advertisements

---
He said he did not want to tell his "son" the truth.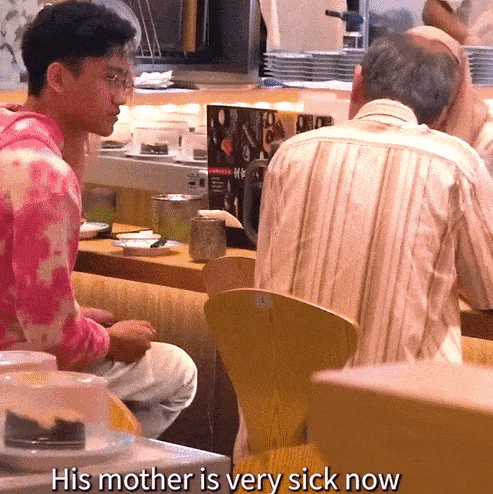 He added that his "son" used to call him every few weeks, but it was now difficult to get a hold of him.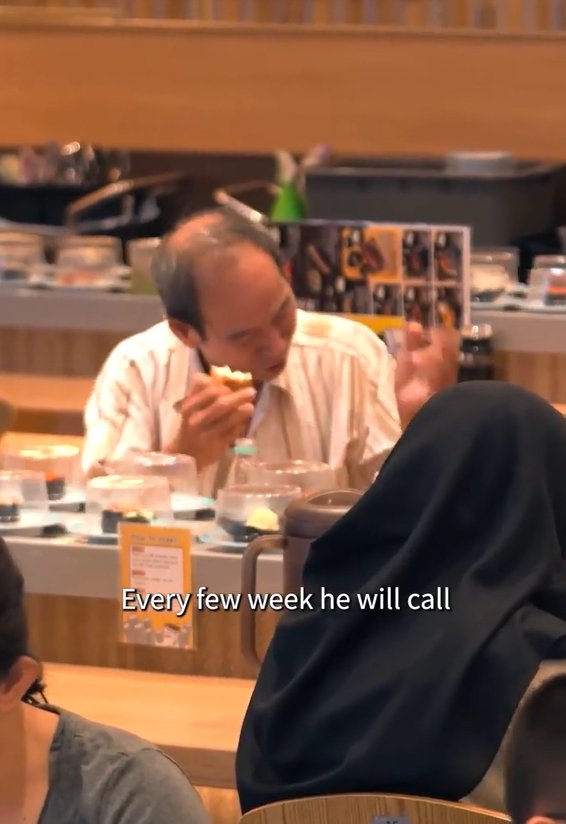 In response, many strangers ordered food for the man, offering to sponsor his meal.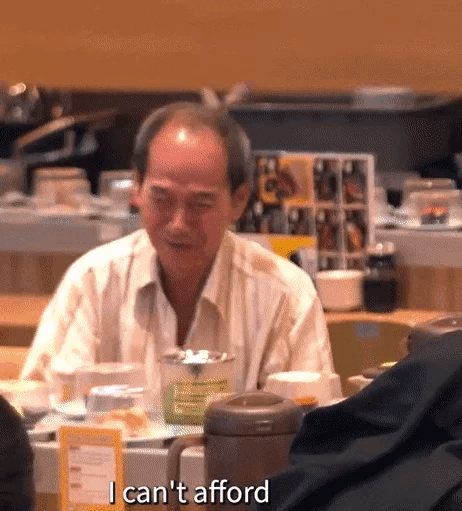 This kind act moved the man to tears.
The film crew then informed the strangers that the man was an actor in a social experiment.
Following the revelation, the strangers burst into laughter, seemingly relieved that the man wasn't truly in distress.
---
Advertisements

---
Social Experiment's Message
According to the mall, it decided to conduct the social experiment as "a reminder for all of us to reconnect and make time with our loved ones this Mid-Autumn Festival".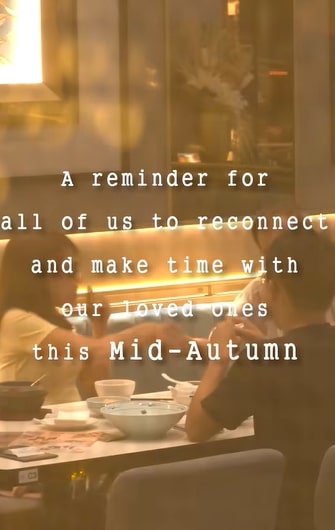 The Mid-Autumn Festival is traditionally a time for family reunions, during which families and friends gather to see the full moon, play with lanterns and eat mooncakes.
Netizens were touched by the outcome of the mall's social experiment, with many praising the kind strangers for their compassion.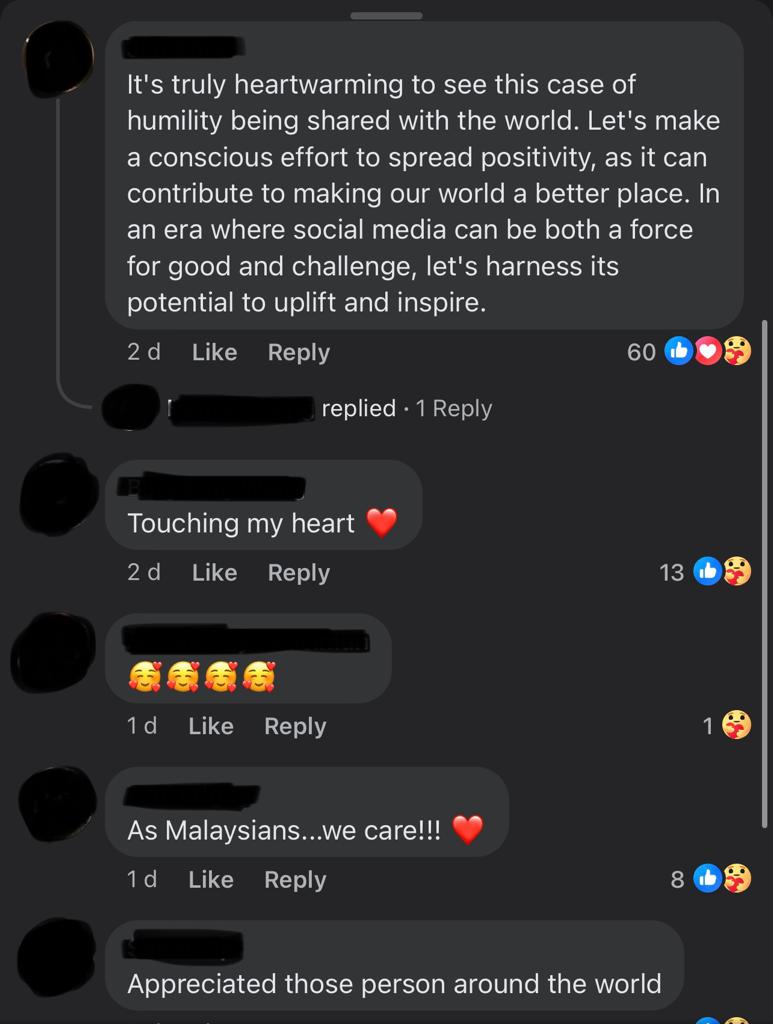 Similar Social Experiment in Singapore
On 9 July 2023, TikTok user Unreels Legend uploaded a video of a hawker at Senja Hawker Centre giving a free meal to a woman after she lost her wallet and phone.
Spoiler alert: This was a social experiment as well.
---
Advertisements

---
In the video, Pan from Unreel Foods, a plant-based food company in Singapore, is seen approaching a staff member from Subakani Family stall.
She said, "I forgot to bring my wallet and phone, I just lost it. Do you think I can still get a plate of rice from you? Anything that you think can."
Minutes later, Faridah, who worked at the stall, served Pan a plate of nasi goreng.
Pan then informed Faridah of the social experiment and gave her $10 for her kindness.
She also gave her $58 and said, "We just want to spread kindness. You just use it for your shop, or you see other people who need the food."
When Pan asked Faridah why she was so willing to give a free meal to a stranger, she gave a heartwarming response.
She said, "Obviously, people will always pay for their food. But for those who really don't have, we cannot say you must pay. We are not that kind of person. You have to feed people."
---
Advertisements

---
There are still good people in this world.