Looking for somewhere to enjoy your lunch or dinner date?
If you've just got your paycheck and are looking to splurge a bit (#SelfCare) or maybe impress your date or family in an elegant dining location, Ellenborough Market Café is the place for you.
Enjoy Waterfront Dining, Peranakan & International Delicacies at Ellenborough Market Café
Ellenborough Market Café is one of the gourmet restaurants at Swissôtel Merchant Court. The hotel's location near the Singapore River ensures that you'll wine and dine in style with a gorgeous view of the Singapore River.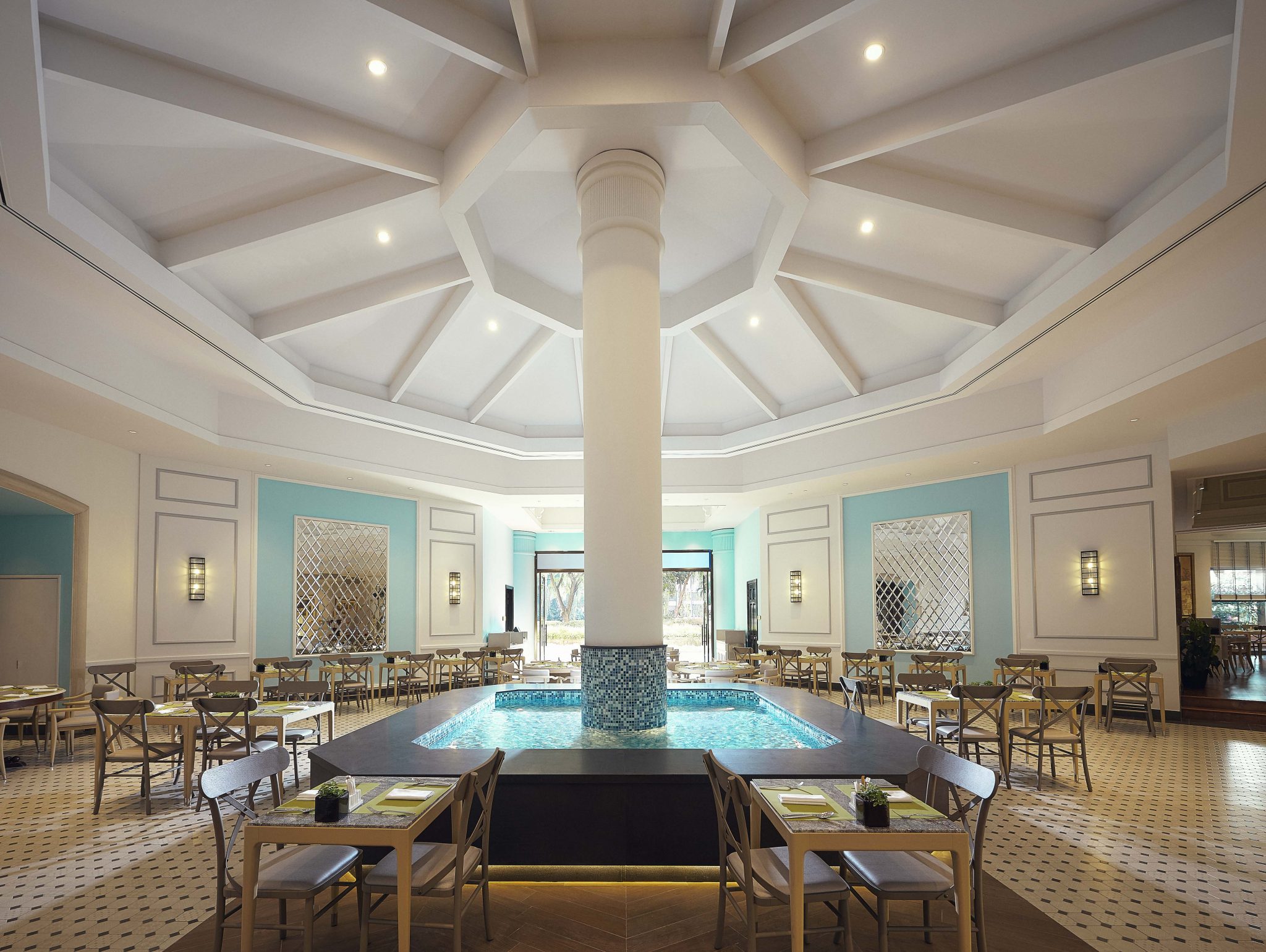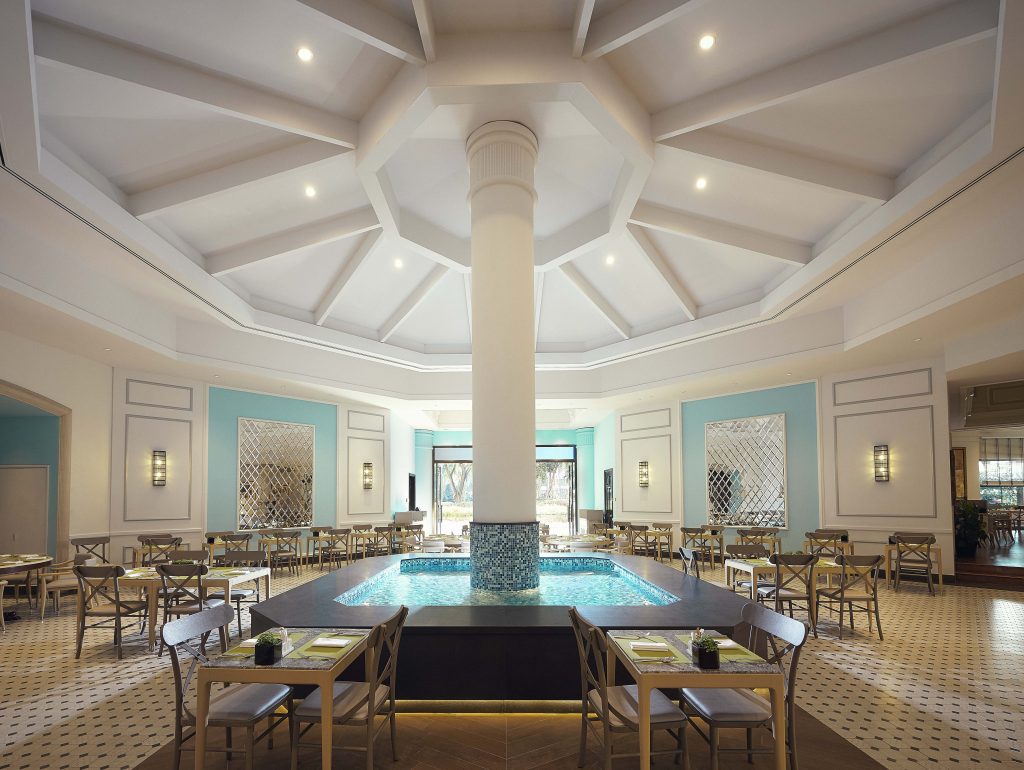 The restaurant also boasts a wide variety of cuisines that is sure to please every palette. Offering Peranakan, Asian, local, and Western delights during both lunch and dinner for every course of your meal, customers will definitely be spoiled for choice.
The restaurant's acclaimed team of chefs promise to bring you on a gastronomic journey that will delight you. With a spectacular view to please your eyes and delicious dishes to satisfy your tastebuds, what more could you want?
Cuisines to Suit Every Palette

 À La Carte Buffet Lunch and Dinner Menus
If you feel like having some lovely Asian dishes, the restaurant offers Maguro and Salmon Sashimi and Soft Shell Crab Temaki (soft shell crab hand roll) for appetisers, and hot specialities include the Deep-Fried Prawn in Kam Heong Sauce, the Singapore Laksa With River Prawn, and the Szechuan Chicken Dumpling.
Local desserts include Assorted Nyonya Kueh, Mango Pomelo Sago With Shaved Ice, and Pulut Hitam (chilled black glutinous rice) With Yam Ice Cream.
For lovers of Western food, you can try well-known and well-loved dishes like a Classic Caesar Salad for your appetiser, and the Eggplant With Melted Cheese and Crispy Quinoa or the Mushroom Aglio e Olio With Parmesan Chip.
Desserts include a Chocolate Ganache Tart, Chrysanthemum Madeleine, and Raspberry Lychee Mousse.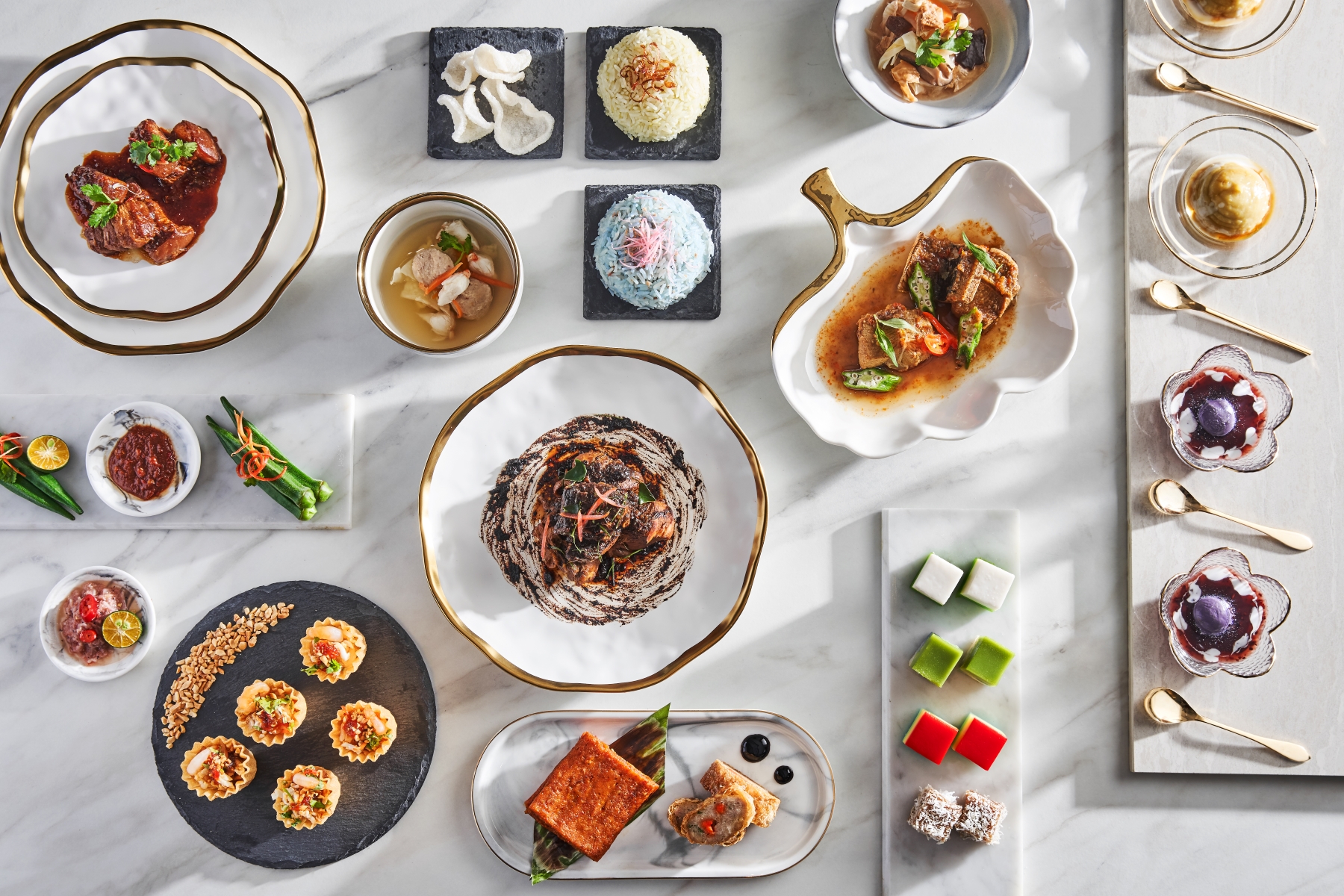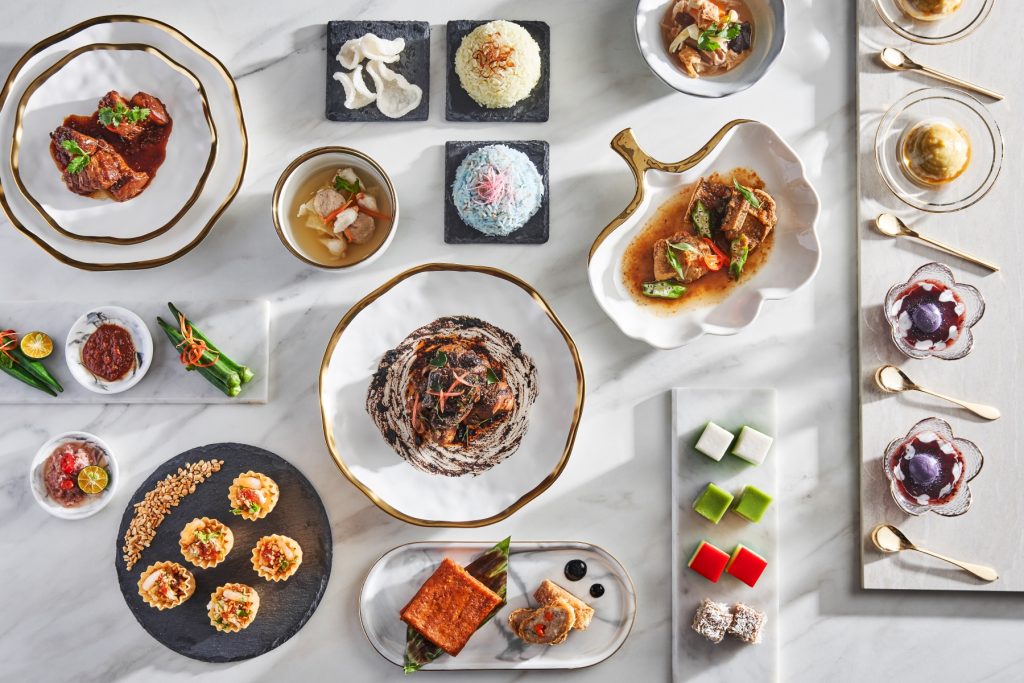 But of course, if you're going to visit Ellenborough Market Café, you have to try their scrumptious Peranakan cuisine! Appetisers like the Homemade Otak-Otak (grilled crustacean mousse with coconut and Asian spices), Ngoh Hiang (five-spice pork rolls wrapped with beancurd skin), and Sambal Okra (ladies' fingers with chilli paste) are sure to whet your appetite for the main courses.
These include Ayam Buah Keluak (slow-braised chicken in tamarind and candlenut), Chap Chye (mixed vegetable stew), and Itik Sio (Nyonya braised duck breast with tamarind and coriander).
Sounds good, right? It gets even better. Here are their must-try Signature Dishes that got customers craving for more.
Signature Dishes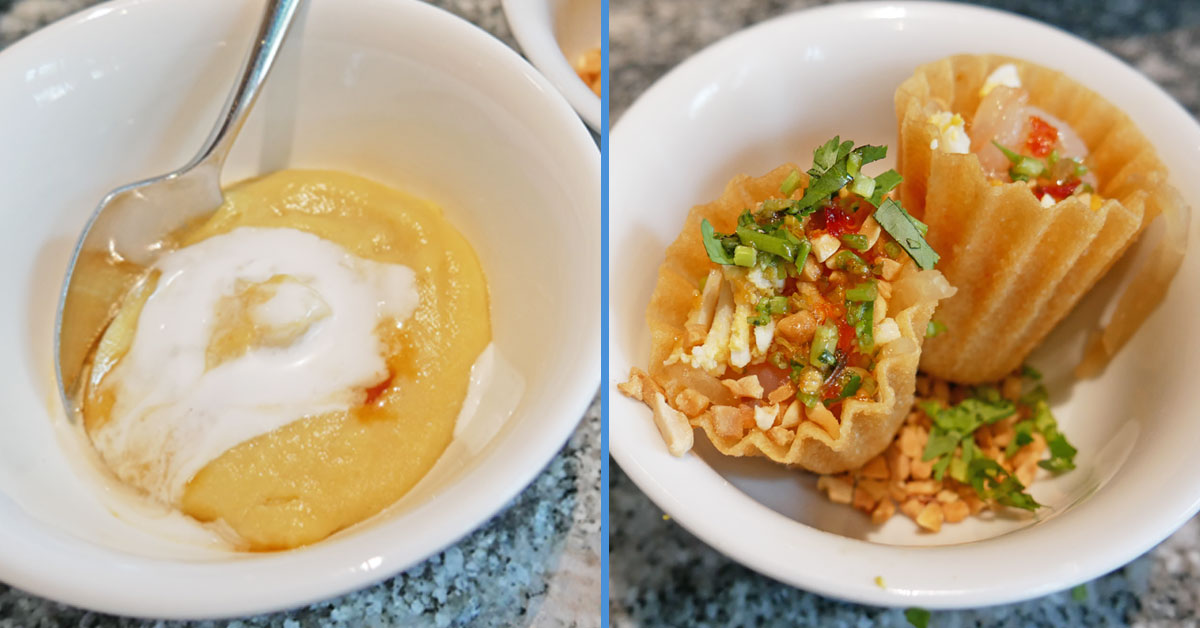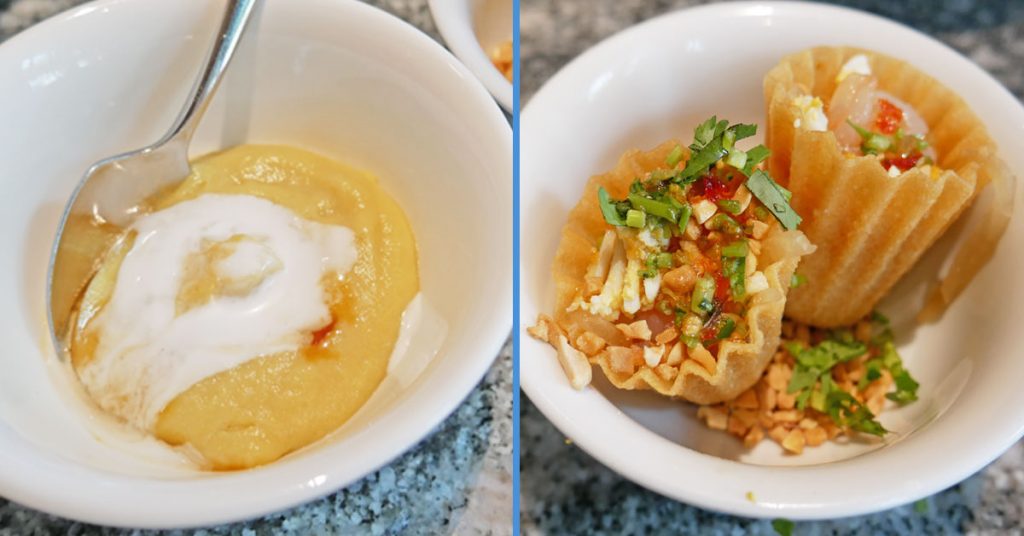 Signature Durian Pengat
Their most popular dish has got to be the Signature Durian Pengat – and one could easily understand why once they've tasted it.
The Durian Pengat is fragrant and it simply melts in your mouth.
Paired with a dash of coconut milk and sweet Gula Melaka (Palm Sugar) sauce, the Durian Pengat is a must-order for durian lovers.
Kueh Pie Tee
Another popular dish and a favourite of mine are the Kueh Pie Tee.
Their special chilli and sweet sauce bring out the braised sweet turnips and prawns allowing the Kueh Pie Tee to activate your tastebuds, forcing you to reach for more.
This highly addictive crispy dish is a definite must-try.
Weekend Afternoon Tea
Ellenborough Market Café once more caters to different tastes; even if you're craving a certain taste, they've got you covered for sure. With both savoury and sweet dishes, you'll leave warm and full – not just your stomach but your Instagram account, too.
Some savoury dishes include the Chilled Soba Noodle, Shredded Tamago, Tofu on Soba Sauce, and the Thai-Style Chicken Swiss Roll Sandwich.
Sweeter options include the Açai Banana Cake, Blueberry Compote in Chocolate Cup, and Mixed Berries Trifle. They also have scones in three different flavours: plain, cranberry, and orange jam and buttercream.
Their Weekend Afternoon Tea menu also has platters if you're simply too hungry (or if the food is just too good). They offer a choice of 3-tier platter:
Black Pepper Beef, Pickles, Mantou
Rock Lobster, Chilli Ragout, Homemade Tofu
Roasted Chicken, Buah Keluak Sauce, Rice Cracker
The restaurant also has a Diverse Flavours Buffet, which serves a range of mouth-watering dishes at lunch, high tea, and dinner! Once more, you can enjoy an international and Peranakan feast.
They also have a dining offer to quench your thirst after you chow down on all their dishes. What better way to wash down all that food than with some free-flow Moët and Chandon champagne or wine? Even better: you can get just that at one fixed price.
Foie Gras Sampler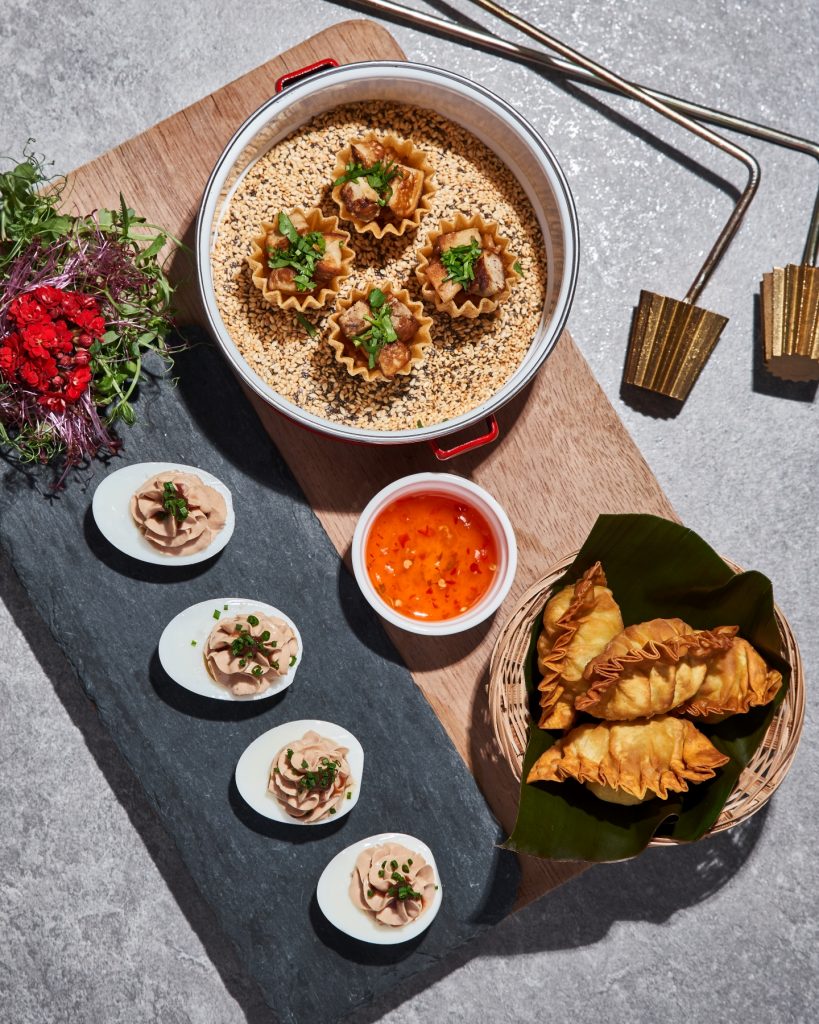 If you are a fan of Foie Gras, you have to try out their Foie Gras Sampler.
With new delights such as Foie Gras deviled egg, crispy Foie Gras wanton and seared Foie Gras kueh pie tee, this sampler will definitely stimulate your appetite.
Do note that this sampler is only available during dinner between 6pm to 10pm. It is also only available between 1 to 30 April only.
Be quick for it'll be gone before you know it.
Deals for Your Meals
This is probably the part that'll get you drooling more than the menu above.
That's right: read on to find out if you can get some juicy buffet deals at Ellenborough Market Café!
For selected Citibank, Maybank, DBS, UOB, and HSBC cards, you can enjoy 20% off your total bill! These promotions will end by the end of 2021, so that still leaves you plenty of time to drop by Swissôtel for some good grub.
For the full list of terms and conditions for the Citibank, Maybank, DBS, and UOB promotions, click here. For more details about the HSBC promotion, click here.
If you reserve a spot at Ellenborough Market Café via Eatigo, you can enjoy up to 50% off during selected hours! For more details, click here.
Admin & Professional Week
Are you an Admin & Professional?
In conjunction with Administrative Professionals Week (yes, there's such a week!), every Admin & Professional will receive one serving of Rum baba with rum & raisin (contain alcohol) dessert between 19 to 23 April 2021 for Monday to Friday Lunch!
Ellenborough Market Café
Address: 20 Merchant Road, Singapore 058281
Opening hours:
Prices:
S$58++ adult, S$29++ child (À La Carte Buffet Lunch)
S$78++ adult, S$39++ child (À La Carte Buffet Dinner)
S$48++ adult (with gourmet coffee/premium tea), S$24++ child (with freshly-squeezed juice) (Weekend Afternoon Tea)
Dress code: Smart Casual
Capacity: 150 indoor seats
Phone: +65 6239 1847/1848
Email: [email protected]
To make online reservations, click here. To visit Swissôtel's website, click here.
So, what are you waiting for? Take out your calendars and pull out your wallets and be sure to drop by Ellenborough Market Café sometime soon!
This article was first published on Goodyfeed.com and written in collaboration with Swissôtel Merchant Court.
Featured Image: Swissôtel Merchant Court