---
Advertisements

---
Fairprice has been thinking of ways to bring daily necessities to people while keeping them safe, even to the extent of creating a "Ninja Van" as mobile minimarts.
Well, if you're a fan of the idea, or you've made use of the van yourself, during the two months of Circuit Breaker especially, you're going to love what they've done to the idea.
Upsized & Upgraded
On 12 Nov 2020, Fairprice announced that instead of a van, they're going to use a lorry with air-con where people can enter and shop as though they're in a minimart.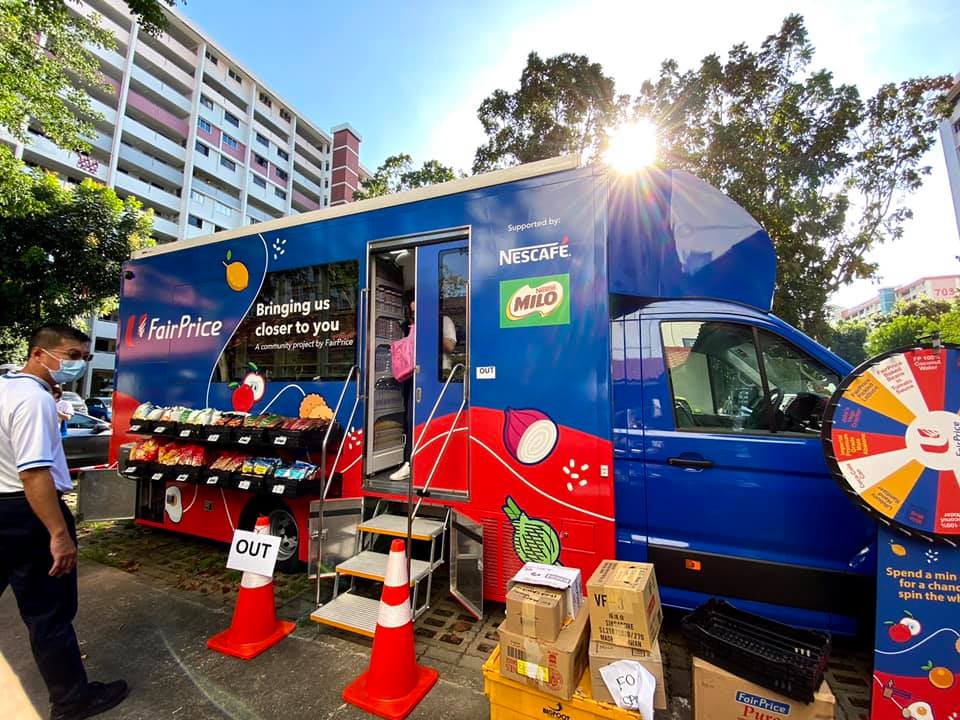 The truck, now upsized, can hold about 200 products and serve up to five customers at a time with safe-distancing measures in place.
This includes fresh fruits and frozen products that customers can select from.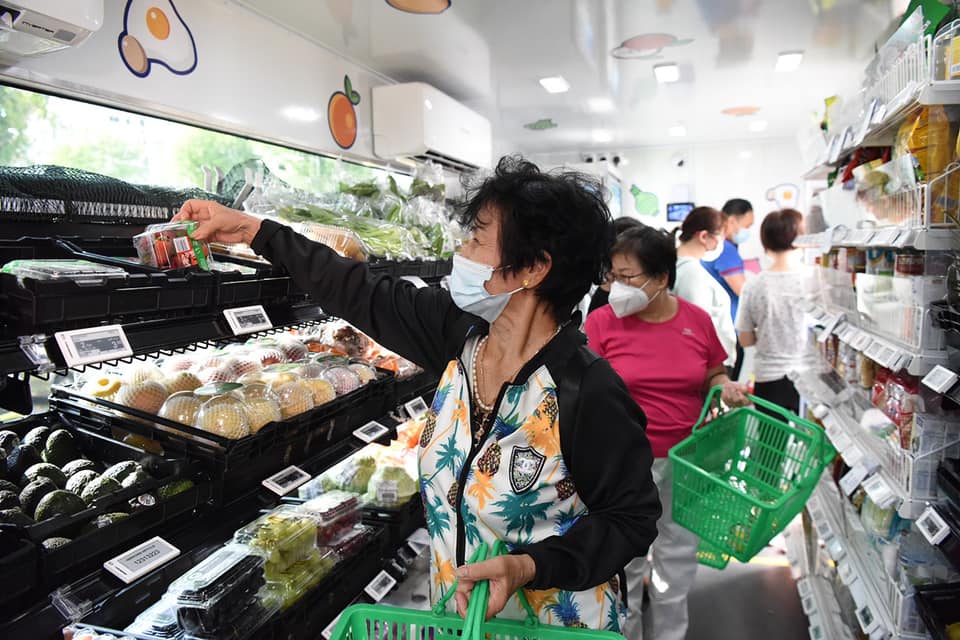 Because of the air-conditioning, Fairprice on Wheels (the official name of the initiative) can now sell fresh products like meat and dairy products.
Previously, it only had 40 products that don't have to be kept in cool conditions such as bread, toilet paper and canned food.
---
Why Bird Paradise Suddenly Became Singapore's Yishun:
---
Made Cheaper & More Affordable
While it's been upgraded, 200 products are still a far cry from the capacity of a Fairprice outlet.
For the lorry, 40% of the products carried will be from Fairprice's house brand.
The intention is to provide more affordable options to people who are budget-conscious, which makes sense seeing as the initiative was launched in the first place, primarily, to serve areas which have a higher proportion of seniors.
It was further added by Fairprice that a huge bulk of the Fairprice on Wheel's customers (about 70% to 80%) are seniors.
---
Advertisements

---
Initiatives like the Pioneer Generation, Merdeka Generation and Seniors' Discount schemes will apply at the truck.
Where To Find The Va – I mean, Lorries
For a start, the Fairprice's air-conditioned truck will serve three areas.
They are:
Blk 108 Bukit Purmei Road
Blk 32 Telok Blangah Rise
Blk 518 West Coast Road
The areas were chosen because they have a higher proportion of seniors living in 3-room HDB flats.
According to ST, the schedule for the truck is as follows:
Blk 108 Bukit Purmei Road: 9am to 2pm from Sunday to Tuesday
Blk 32 Telok Blangah Rise: 3pm to 8pm from Sunday to Tuesday
Blk 518 West Coast Road 9am to 8pm From Wednesday to Saturday
More trucks and locations could be added in the future after Fairprice has monitored the viability and receptivity of the truck.
Featured Image: NTUC Fairprice