For watchers of locally produced television dramas, Felicia Chin is surely one of the many familiar faces seen on screen.
The veteran actress made her stunning debut as the champion of Star Search in 2003, and it has been nearly two decades since she stepped into the spotlight.
Now 37, Felicia has decided to pursue a different path, wanting to "discover life's meaning" rather than continuing her career in stardom, no matter how tempting the Mediacorp contract terms were.
Her last day with Mediacorp will be on 30 June, and she will be working with the Chinese-language faith-based platform, Hai Hao Ma, starting 1 August.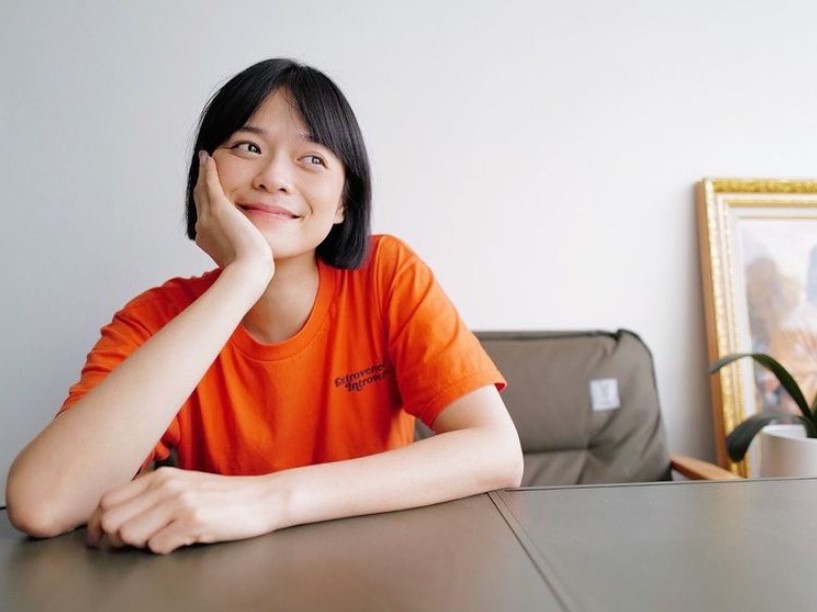 A Decision Long Made
When she first broke the news to her boyfriend, fellow local actor Jeffrey Xu, he was not surprised.
According to Shin Min Daily News, he didn't even pause before saying, "I knew it."
Felicia found his reaction to be natural as well, stating that her partner knew her best since they've been together for so many years.
For the actress herself, she told the Chinese newspaper reporters that she had already landed on this decision at the start of the year.
Nonetheless, it didn't stop her from admitting that she had been tempted by the increments Mediacorp offered to her in the new contract, claiming that she was "only human".
Although she had oscillated between her choices, she still stuck to her original resolution: she was going to pursue a path that would lead to the discovery of life and its meaning.
Her two decades in the showbiz industry had been insightful for her.
She started out as a fresh-faced 18-year-old, a champion among her like-minded peers, but even she suffered from a period where she was down in the dumps.
In another interview with Channel News Asia Lifestyle, she divulged that she even felt like a "fraud" and was "empty inside", around the time she left to pursue a university degree.
It was only when she returned in 2014 that she recovered her self-confidence and enthusiasm for acting. Rather than constantly underestimating and belittling herself, she could feel herself improving, which helped her straighten out her mindset.
However, this learning process has changed her, and it's likely that she feels the need to take another positive step forward, but it's not necessarily something she can achieve with Mediacorp.
Whereas with Hai Hao Ma, she believes that she'll be placed in a new environment where she can spread hope and light.
---
Advertisements
---
This new opportunity won't just let her grow as an artiste, but also as an individual.
Join our Telegram channel for more entertaining and informative articles at https://t.me/goodyfeedsg or download the Goody Feed app here: https://goodyfeed.com/app/
Jeffrey Xu Fully Supports Her Decision
Despite her plans to leave Mediacorp, her boyfriend Jeffery Xu is incredibly supportive of Felicia.
In fact, Felicia had even joked to him that she would have to depend on Jeffery to be the breadwinner since he would be earning more than her.
Don't worry, she's not being underpaid at her new job, nor does she see herself becoming a "heavy burden" in their relationship.
Rather, she thinks—quite gleefully—that it might invest a greater sense of responsibility in Jeffrey, and he might even find some joy in earning more money than her.
Honestly, their relationship dynamic sounds absolutely adorable when she phrases it that way.
---
Advertisements
---
When the reporters asked if this change of direction would present an opportunity to take their relationship to the next level, Felicia laughed.
"Nothing is impossible," she said, adding that they always had marriage as their end goal when they first started dating.
Presently, the couple are going through pre-marital counselling in church.
It appears that the final leap of faith to matrimony won't be far away~
In any case, let's hope that Felicia Chin will be successful in whatever endeavour she takes on.
---
Advertisements
---
Although she might not appear on screen as often anymore, Felicia stated on the record that she would be happy to take on some dramas and show hosting, should the opportunity arise.
Read Also:
Featured Image: Instagram (@iamfeliciachin)
---
After 8 months, NOC's Food King is back, but it's very weird and it might not be on YouTube. Here's why: