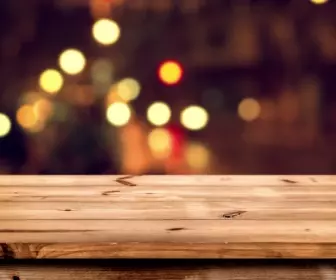 On the night of 13 March, Monday, the Singapore Civil Defence Force (SCDF) posted on Facebook that there was a fire at Tuas South that their firefighters were working on putting out, and it was "expected to be an extended firefighting operation".
In subsequent posts on the SCDF's Facebook page, they informed that the SCDF had been alerted to the fire at around 6:15 pm and 26 emergency vehicles and around 80 personnel were deployed to handle the fire.
---
Advertisements

---
The fire was said to have involved chemical solvents and flammable construction materials, which had taken over an industrial warehouse and production areas that included a six-storey production unit.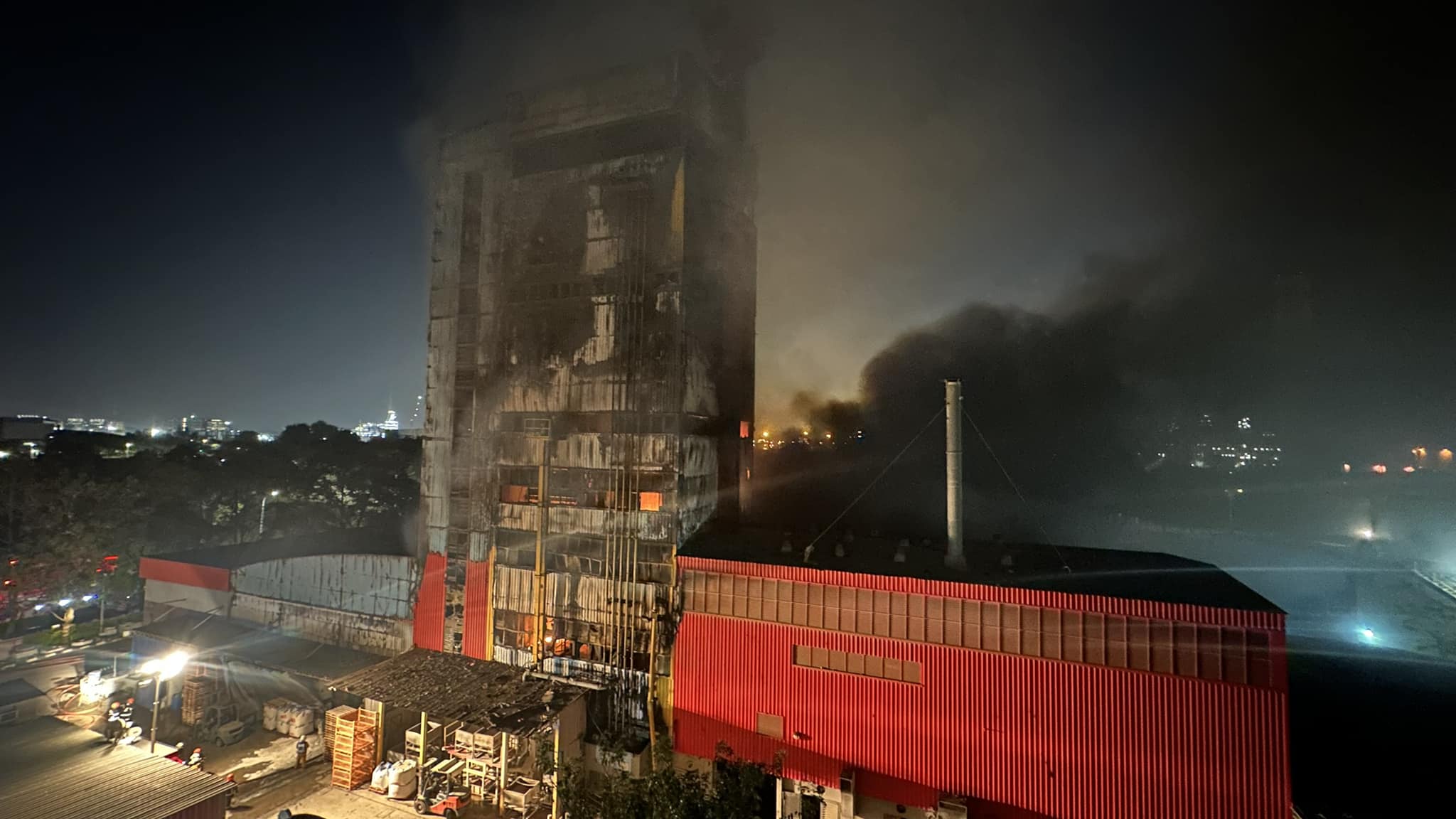 The SCDF described the fire as the "size of about one and a half football fields", and in a video uploaded by a Facebook user, huge clouds of smoke can be seen billowing from the building.
Eight Water Jets and an Unmanned Firefighting Machine Were Used to Fight the Fire 
Some of the images uploaded by the SCDF showed their firefighters trying to extinguish the fire with the use of water jets.
---
Advertisements

---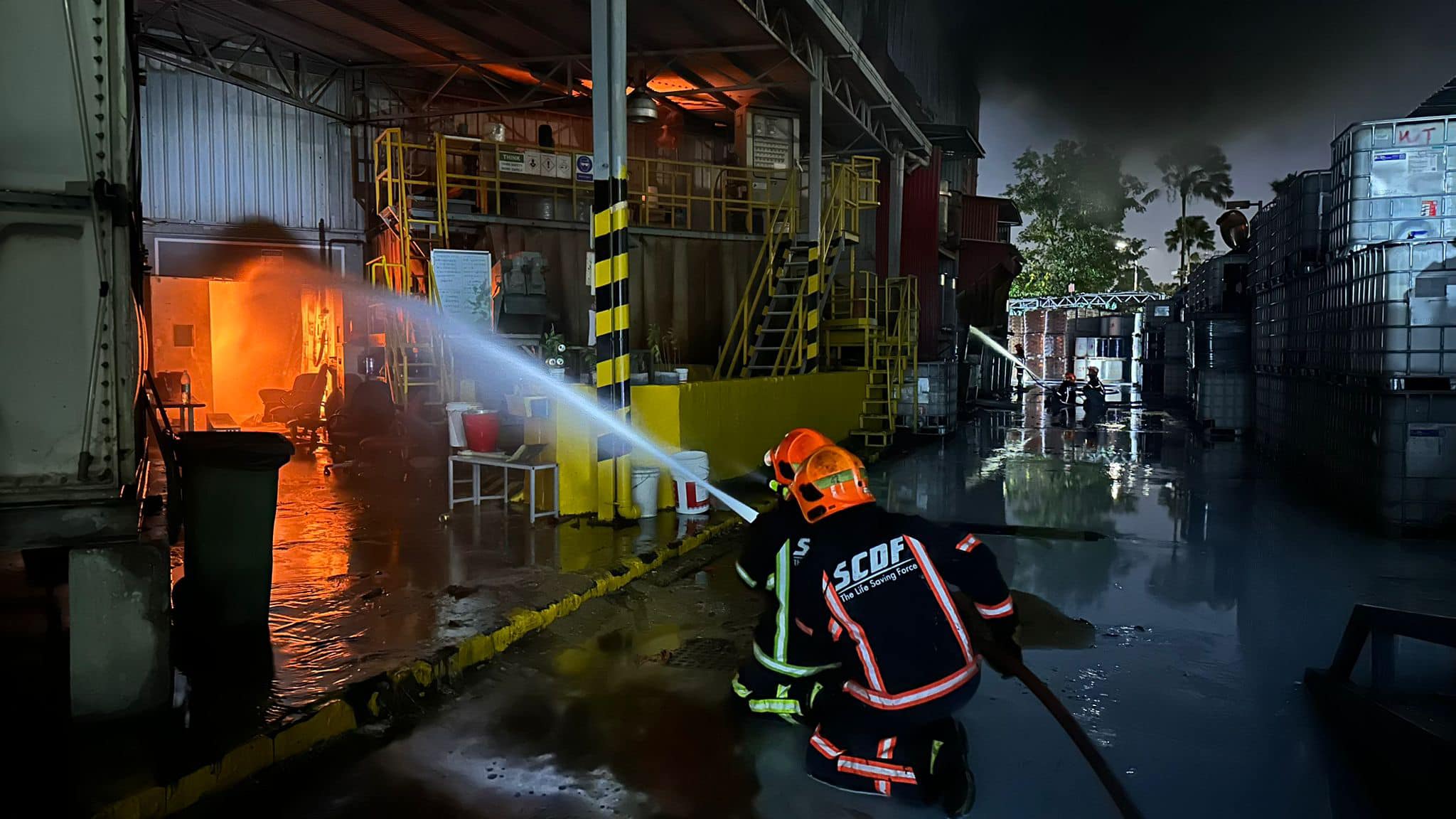 An Unmanned Firefighting Machine, a remotely controlled robot that provides the SCDF with additional firefighting power, was utilized as well to put out the fire.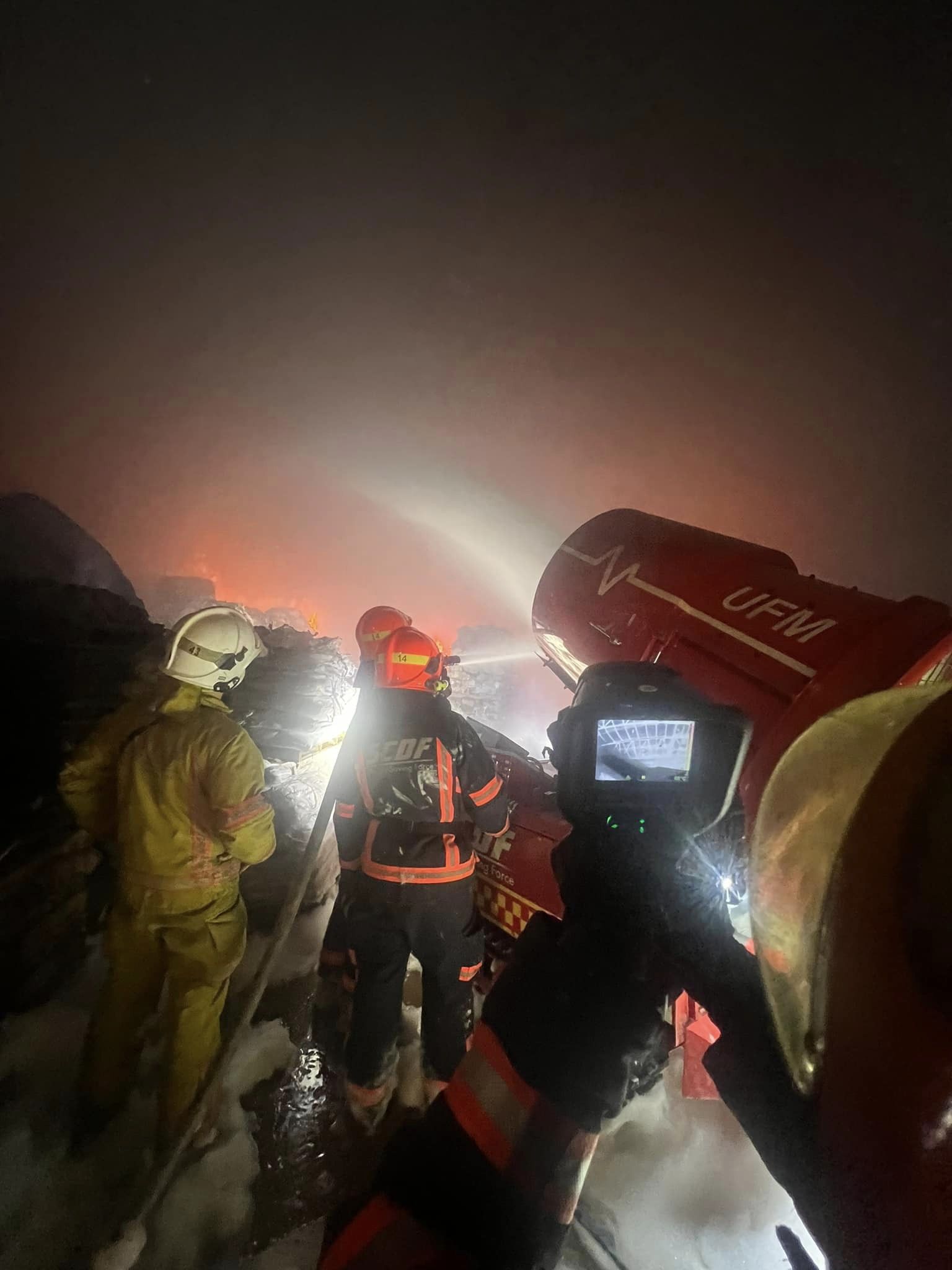 Fire Eventually Brought Under Control
In the SCDF's final update to their Facebook page, the fire was under control after about two hours, and the firefighters will damp down (application of water to wet burnt surfaces to prevent the potential rekindling of fire) the affected areas with water after the fire was put out.
There were no reports of injuries besides two workers who were assessed by an SCDF paramedic for blisters on the hands and forehead, respectively. They refused conveyance to the hospital.
The Public Had Been Advised to Stay Away From the Area
During the ongoing firefighting operations at Tuas South, the SCDF alerted the public to avoid the area through an SMS on the SMS Public Alert System and a message via the SGSecure app.
In case you didn't know, one of the functions of the SMS Public Alert System and the SGSecure app is to alert members of the public to incidents that are happening in the vicinity.
With the aid of these technologies, people will be more aware of what is going on, and they will be able to act accordingly to avoid danger.
If you haven't downloaded the SGSecure app, it will be helpful to do so to receive such alerts as well in the case of an emergency.