If you told me 3 weeks ago that I'll be delivering food to complete strangers during the Covid-19 period, I'd laugh you to your home, and back again.
No, not because I hate delivering food: it's because I don't know how to ride a bicycle.
Yet, three weeks down the road and I've just completed my first food delivery shift.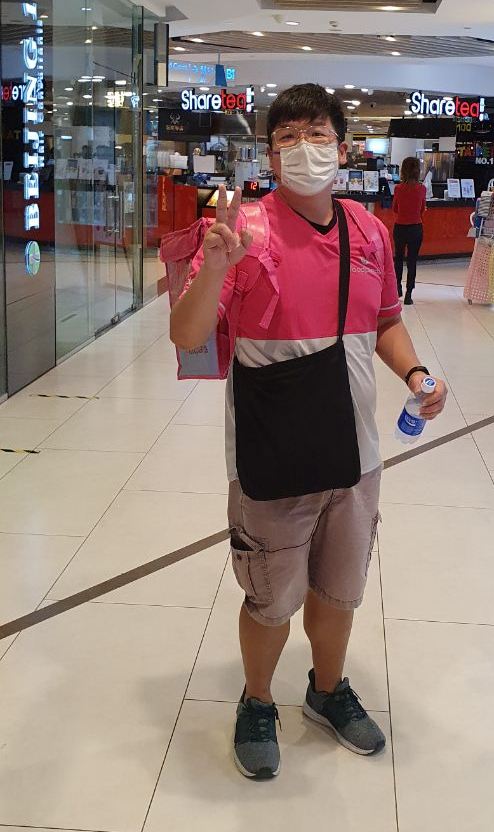 No, I didn't miraculously learn how to ride a bicycle and got so proficient I can safely ride it on the streets.
I merely applied, and got the position of "Food Delivery Walker" with foodpanda. Bet you didn't know such a position exists, eh?
I Became A foodpanda Delivery Walker For A Day & Realised How Healthy It Was
Whether you're unemployed and need a side gig while looking for a job, or you simply have the extra time and energy to spare to make extra cash, working as a food delivery rider might just be what you need.
Signing up for foodpanda is as hassle-free as can be, and unlike private-hire vehicles, you don't have to wait in line (for a long time, we heard) to get a license before you start.
To join, all you have to do is to apply through the foodpanda website.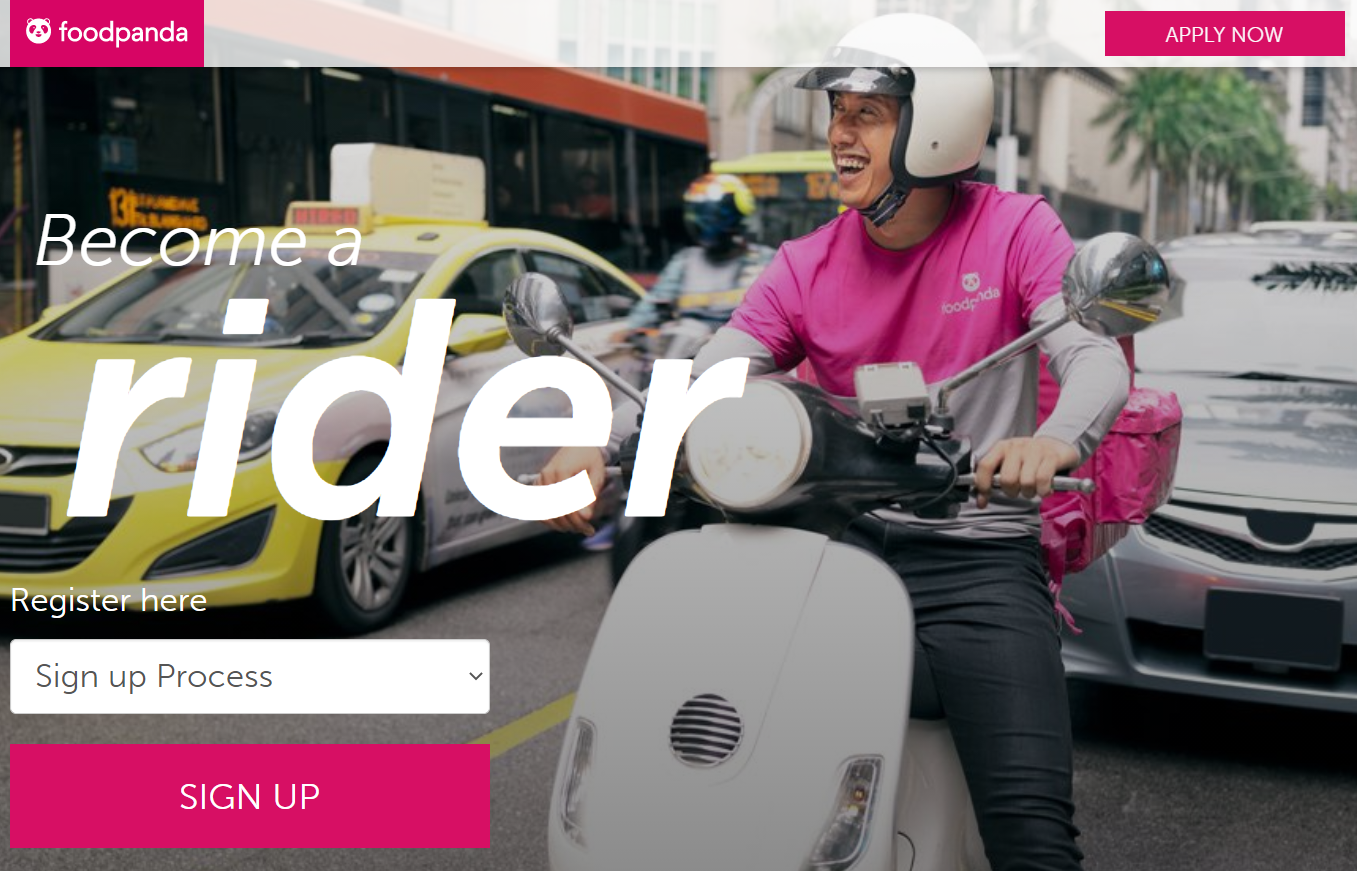 From there, you can choose to complete your application entirely online (they will call you to complete the application 1-3 days after you've submitted your documents).
Or simply make your way down to either one of their two hubs to finalise your application, purchase your equipment, and you're good to go.
foodpanda rider hubs are located at: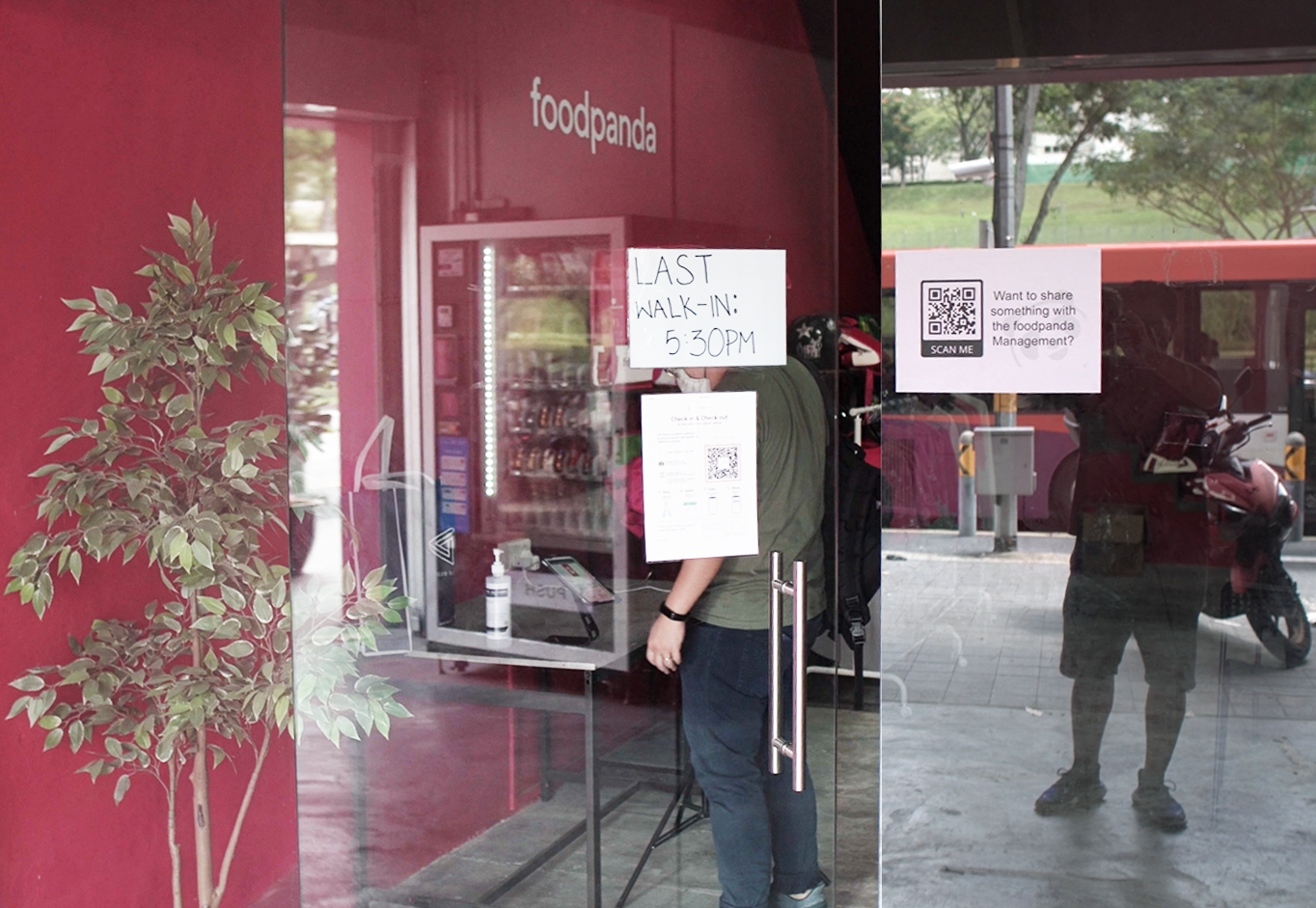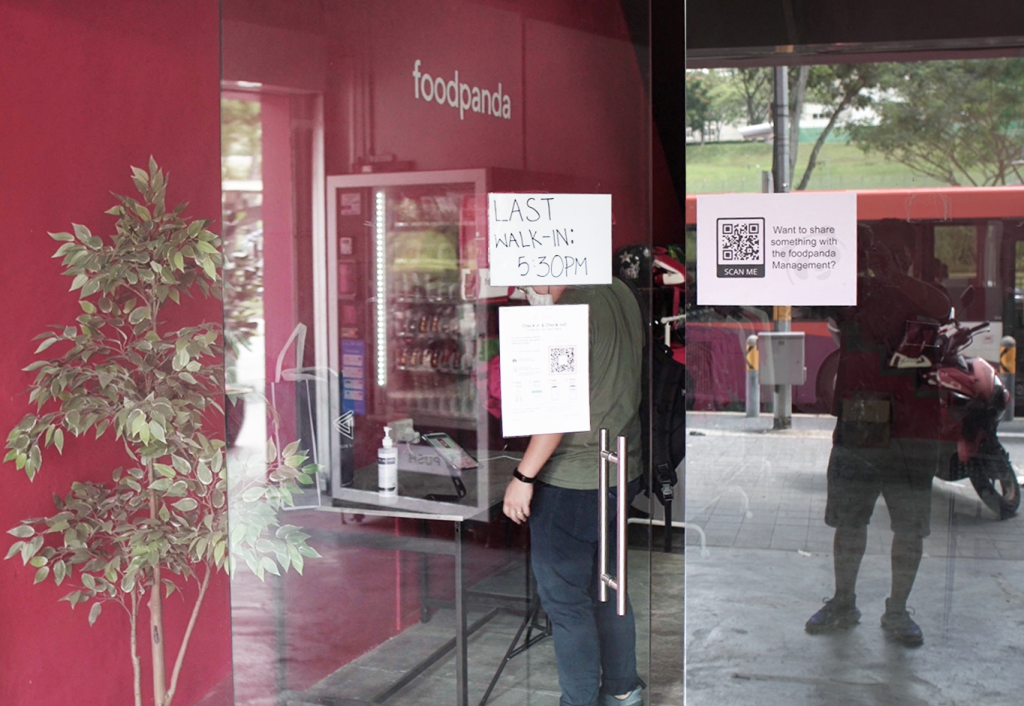 818 Upper Bukit Timah Road (West)
Oxley Bizhub (East)
Don't be fooled by the term "rider" as they also have positions available for walkers and people on Personal Mobility Aid (PMA) devices.
Onboarding
So, how's the onboarding process like? We went to the one in Upper Bukit Timah Road and it turned out to be fast and smooth.
Simply bring along your NRIC to complete your application and prepare at least $65 to get the starter pack of two T-shirts and the foodpanda bags.
By the way, can we just add that the shirts and bags are legitimately good quality?
For those who opt for the motorcycle route, you'll need your driver's license and for those who are using Power-Assisted Bicycles (PAB), you'll need to bring along your registration.
At the hub, you'll be brought through the onboarding process by the staff at the counter, and he or she will also answer any questions you might have regarding your role as a rider.
You'll also need to download the foodpanda rider's app, Roadrunner, when you're there.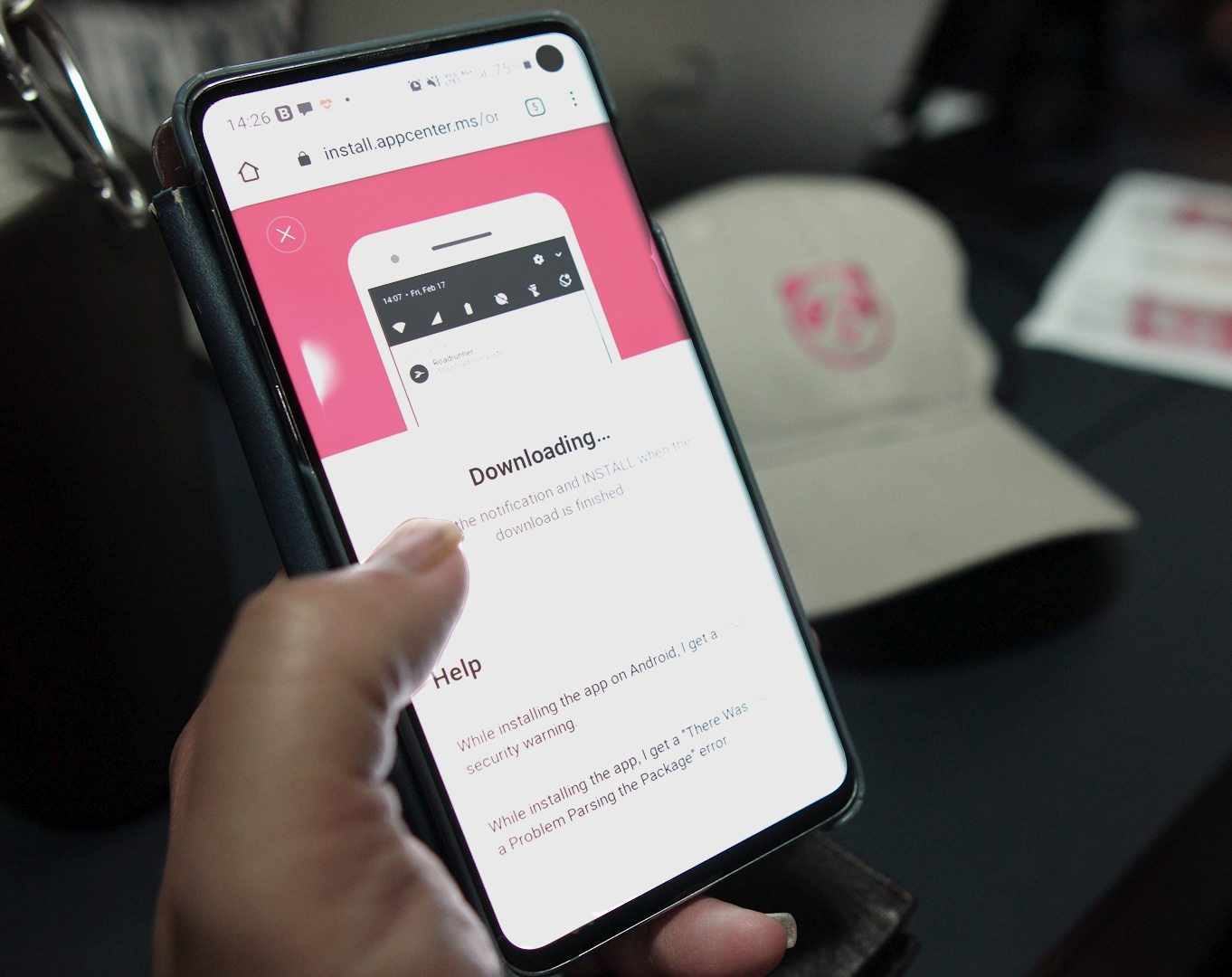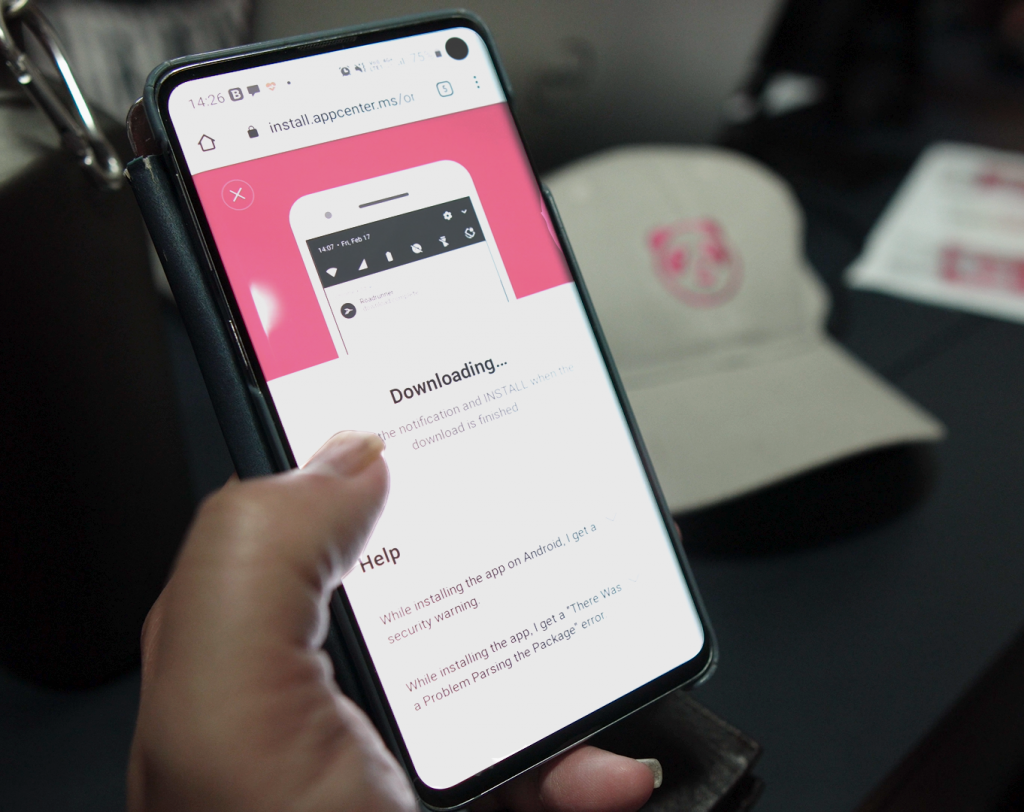 Don't worry if you're not familiar with the technology because the staff will be available to bring you through it.
A pamphlet will also be provided by Foodpanda, where you can scan the QR codes and receive virtual training on everything you'll need to know.
Their hubs are open from 1pm to 5.30pm daily, and your onboarding process can take as little as ten minutes, depending on the queue.
Delivering Food
Before you can start delivering food, you'll have to access the foodpanda delivery rider app to book your "shifts".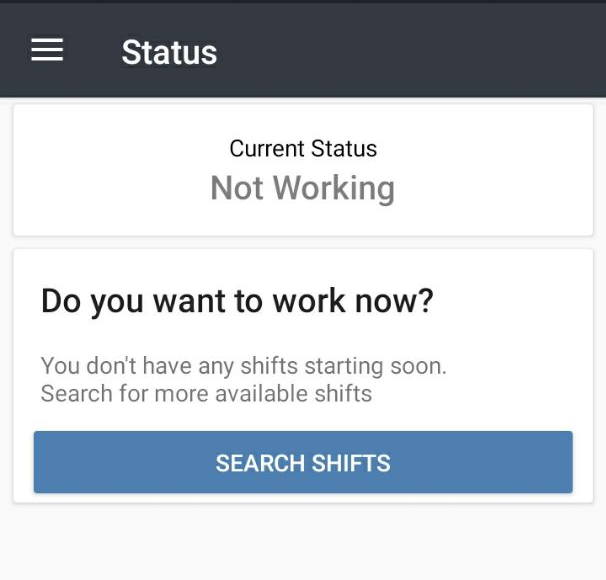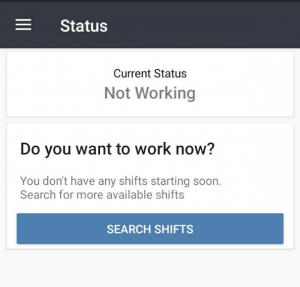 According to foodpanda, the reason why they need their riders to keep to certain shifts is due to the need to have an adequate number of riders available during off-peak hours and to ensure that riders on shift have sufficient orders.
Each shift is 1.5 to 5 hours long and at any point in time, you can choose to request for a break.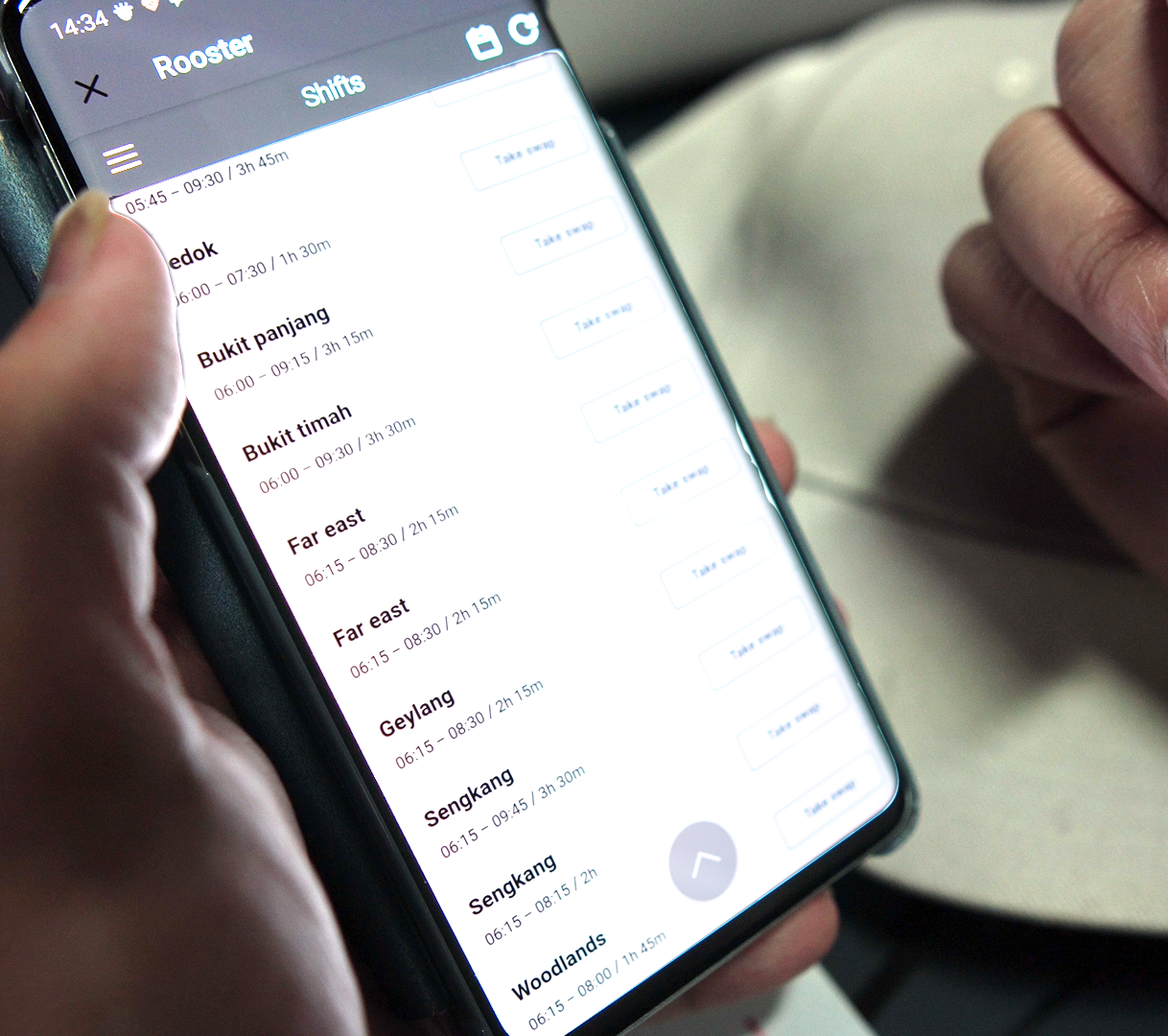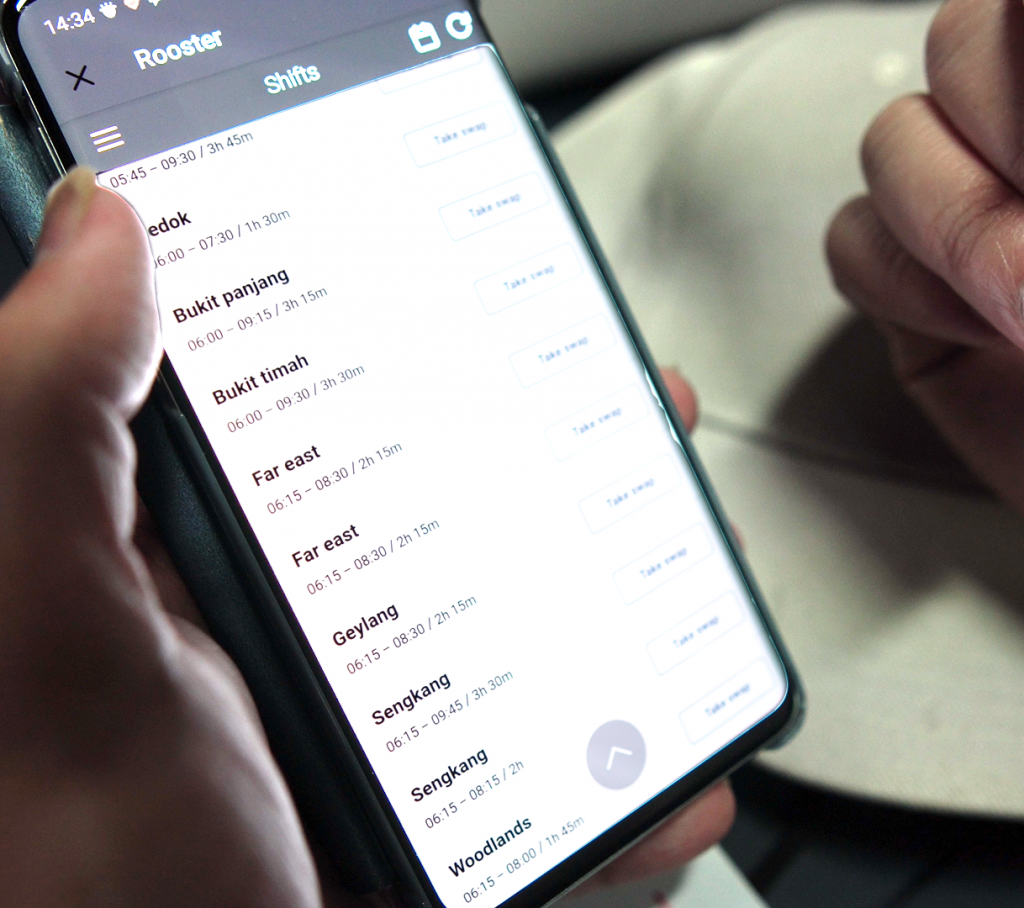 To start your shift, you'll have to be at the starting point of the area, which, in my case, was Jurong East, around the IMM, Westgate, JEM or JCube areas.
However, just like with any customer-facing jobs, there are off-peak and peak hours.
We started at 9.30am and, until around 11.15am, orders were coming in slowly..
Thinking that it could've been something wrong with the app, we went around asking fellow foodpanda riders who were having their meals in a coffeeshop. They then told us to have our meals first, because by 11am, the craziness would start.
And they were right.
Back-To-Back Orders
Within the next one and a half hours, I had back-to-back orders and didn't have time to stop my feet.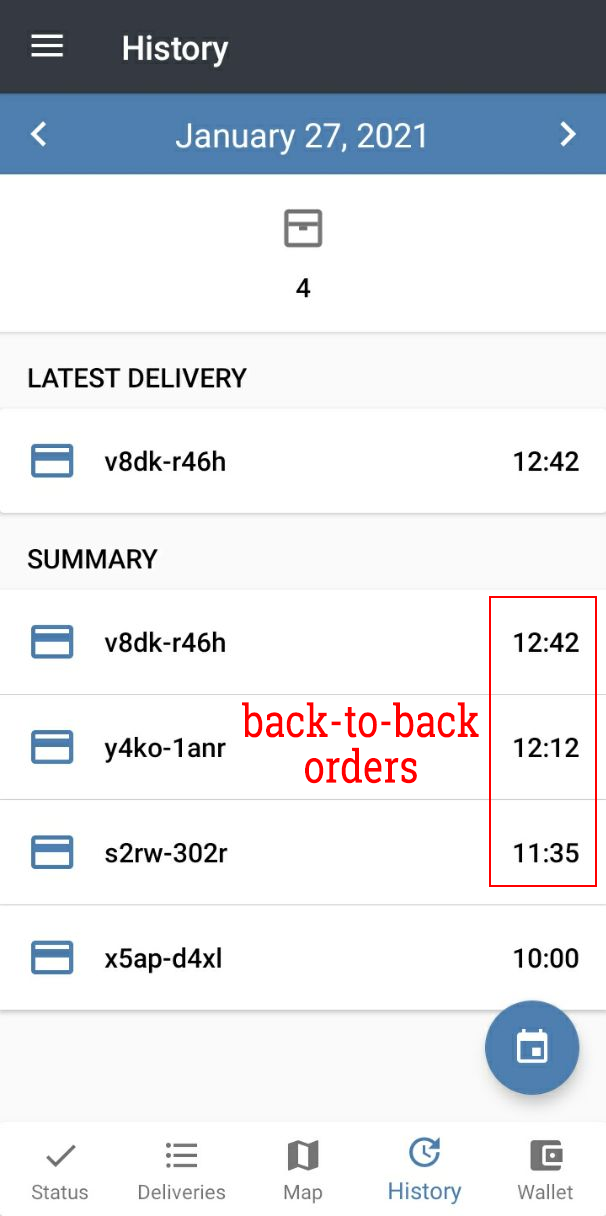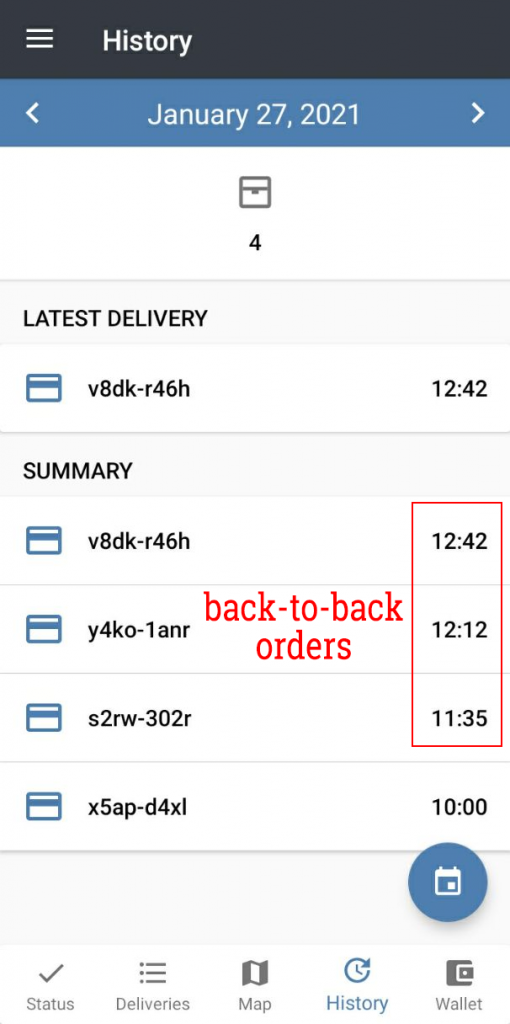 During the lunch hour, I made a whopping $14.73 per hour.
If I had chosen to extend my shift, chances are, I could've hit at least $15 per hour during the peak hours.
Don't be too turned off by the amount made either, because if you remember, I was using my own two feet.
If you happen to know how to ride a bicycle, you're likely to pocket even more than that.
In fact, foodpanda provides free bicycle rentals, or you can choose to rent an e-bicycle at cheap prices and even get to own it after, so don't say we bojio eh.
After all, a fifteen minutes trip I made can be easily done in 5 minutes if you're riding a bicycle.
Moreover, we were also doing a video for this gig, and my videographer was, unfortunately, carrying so much stuff that I had to slow down my pace considerably just for him to catch up. In fact, he lost me a few times.
Pro-tip: carry as few items as you can on your shift.
Planning Your Shift & Deliveries Carefully
Other than that, it also requires a bit of strategic thinking, something which can only come with time.
The foodpanda delivery rider app also comes with a nifty function called the Heat map. What it does is simple: It shows the heat (popularity or activity) of certain zones which you can make your way to for a higher frequency of orders.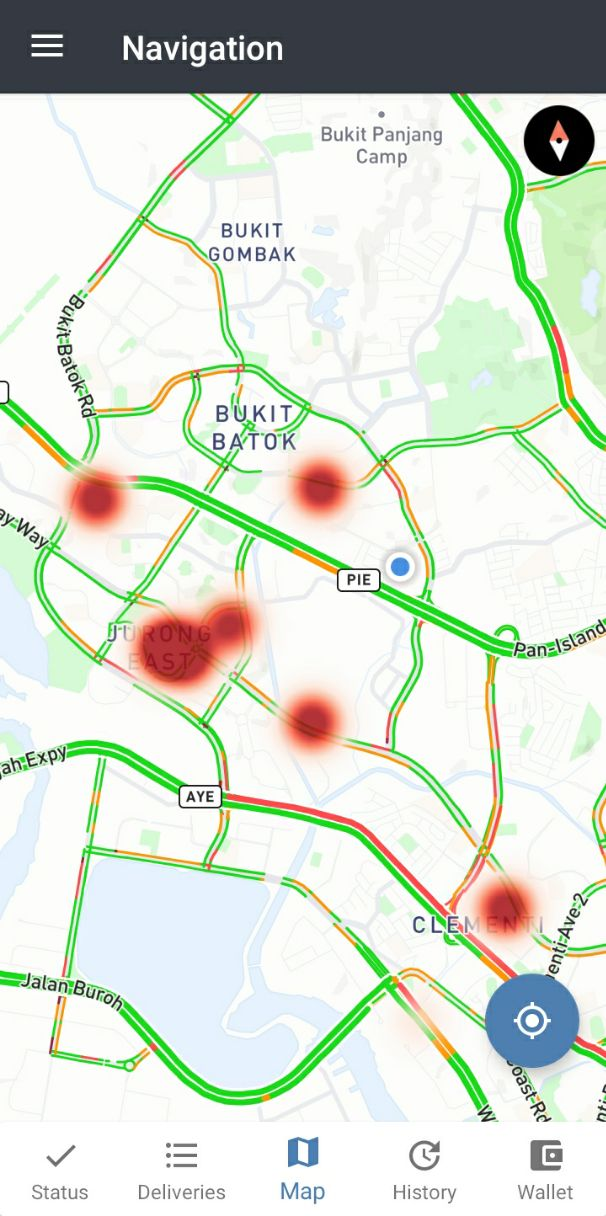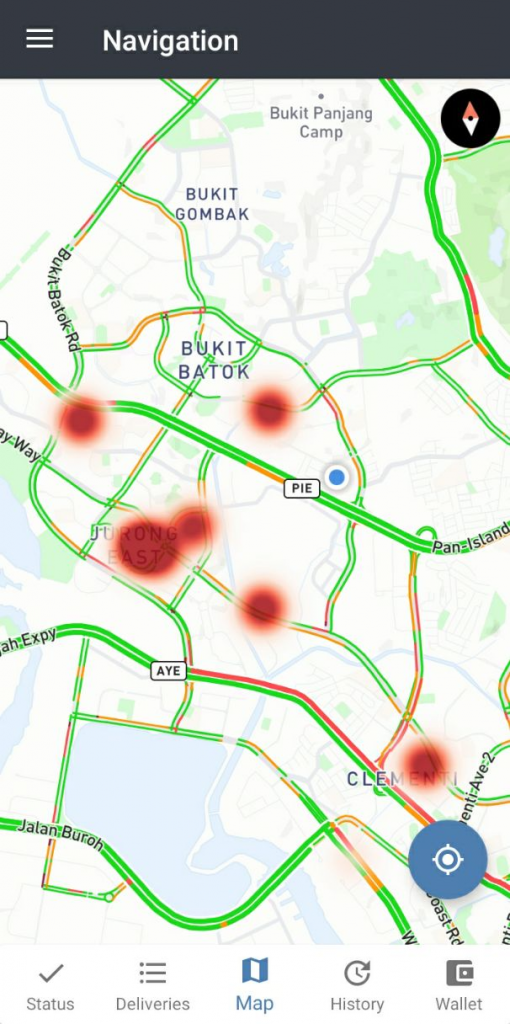 You have to turn it on manually – something that I learned the hard way.
Incentives, such as the Quest Incentive, are also available to amp up your service fees, with surge fees going as high as an additional $4 per order on certain times and date.
In fact, should you complete all your Quest Incentive requirements, you're also looking at an additional $380 incentive.
In other words, as long as you plan your hours and deliveries properly, chances are, you'll be able to make a healthy sum as a foodpanda delivery rider.
The base of $14 per hour or so is just the basic.
But other than that…
A Healthy Side Gig
As people say, Health is Wealth, and on top of the money you're going to make, you'll get your daily dose of exercise as well.
For a four-hour shift, I've managed to clock close to 6km and over 10,000 steps.
If you're a participant of the Health Promotion Board's (HPB) National Step Up Challenge, you'll have earned two $5 voucher rewards as well.
Don't worry about Covid-19 because based on my experience, every customer I had today requested for contactless delivery.
If you're interested in becoming a foodpanda delivery rider (or walker, for those who, like me, don't know how to ride a bicycle), you can find out more here.
P/S: For a limited time, new riders also get new joiner incentives if they hit certain criteria.  
Oh and if you become a rider and get some of your friends to join, you can make up to $485 for each referral!
Here's a video we've done to document our experience:
This article was first published on Goody Feed and written in collaboration with Foodpanda.