It's no doubt that Singaporeans' have an increasing appetite for the convenience of food delivered to their doorsteps. To many, it's becoming just as essential as wearing a mask.
For real, how often do you see riders donned in pink or green cycling along the streets to deliver food these days? Bet it's extremely common.
What if I tell you that you might soon have a robot delivering food to your doorstep? Sounds super futuristic, but it's true.
foodpanda Will Be Sending Your Orders With These Robots at NUS, NTU & Punggol
Food delivery platform, foodpanda announced today that it has partnered with three autonomous robot startups.
They are Nanyang Technological University's (NTU) student start-up, Whizz Mobility; local robotics company OTSAW; and Chinese autonomous vehicle start-up Neolix.
From mid-May onwards, customers within the different trial areas will have the chance to have their orders delivered by a striking pink droid.
How it Works
With Whizz's fleet of four FoodBots, the electronically powered robots will deliver across the entire NTU campus spanning over 200 hectares.
That's equivalent to over 370 football fields. I know right, huge.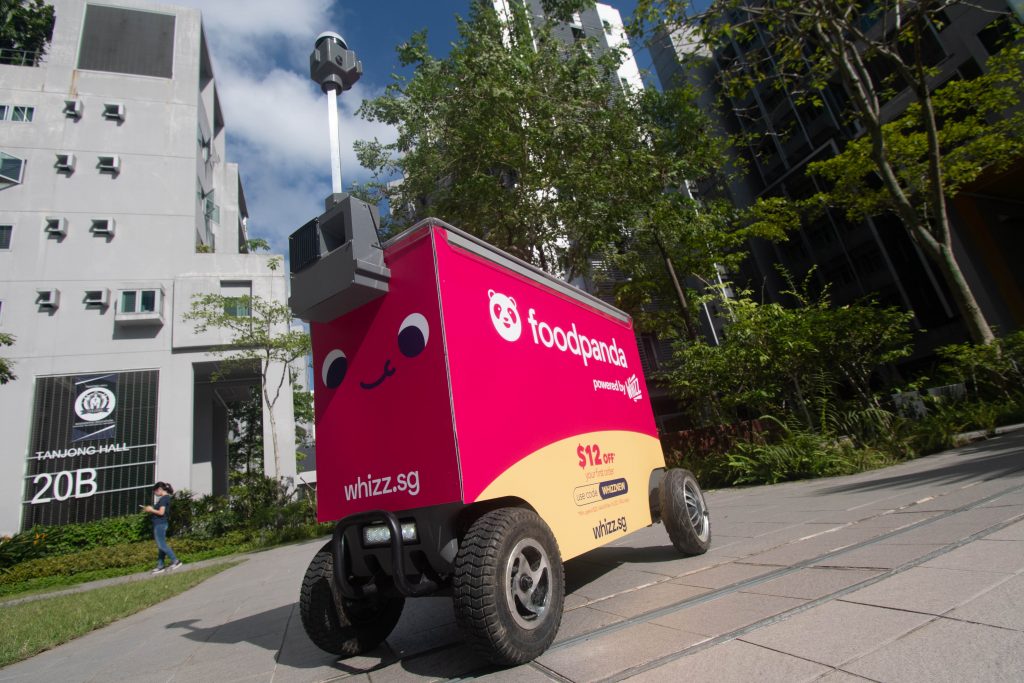 Food orders and other items from merchants will be picked up and delivered to staff and students around the campus from 11am – 7pm daily.
A notification will be sent to customers who place orders during the robots' operation hours. Then, merchants will load order items into the robot. And upon arrival at the delivery location, customers will need to show the order proof to the camera mounted on the robot.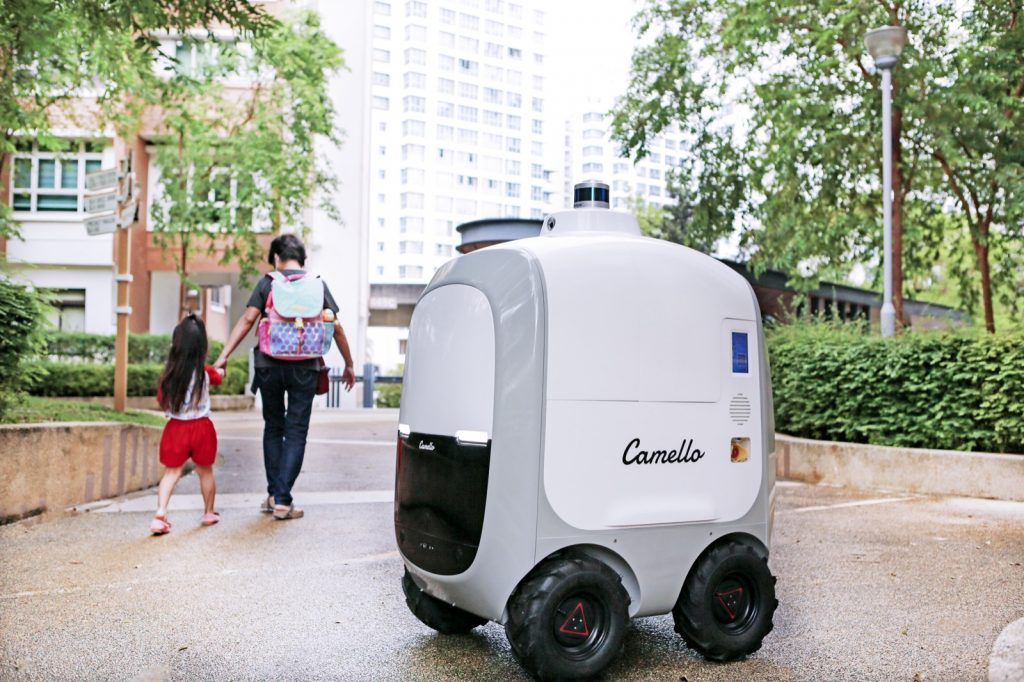 foodpanda will also be hiring Camello, OTSAW's autonomous delivery robot. Food and groceries will be delivered from Punggol Oasis terrace mall to residents in surrounding HDB blocks.
To those living in the North-East region, you're in luck.
Camello will pick up foodpanda orders from merchant partners and drive itself to the ground floor of the customers' location. Upon arrival, customers can then enter the One-Time Pin (OTP) to open the trunk to collect their order.
foodpanda will launch its three-month trial with OTSAW's Camello robots in August, with plans to expand to other parts of Singapore.
---
Advertisements
---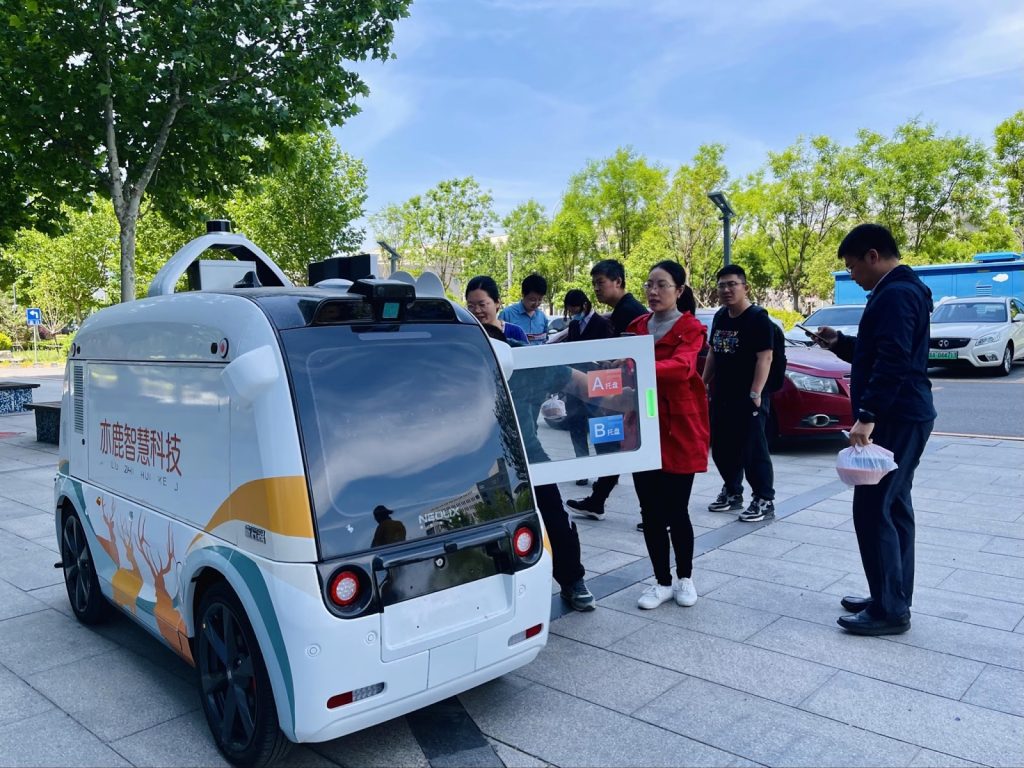 Additionally, Neolix's autonomous vehicles will also be delivering food orders to the National University of Singapore's (NUS) University Town (UTown). This also doubles up as mobile convenience stores during off-peak mealtimes.
Talk about killing two birds with one stone.
The vehicles are able to store up to 100 bento boxes at once. Outside of peak hours, coffee and snacks will be stocked up as a mobile convenience store.
This partnership will run from July to October 2021 at UTown, which also marks the Chinese autonomous vehicle start-up's debut in Singapore.
Featured Image: foodpanda
Like writing? Goody Feed is looking for writers! Click here for more info!