It appears that many people online perhaps misunderstand the definition of the term "freelance".
Maybe when they look at the word "freelance", all they see is the word free.
Unfortunately, the word "free" in this term does not actually mean "free of charge", but rather it refers to being free of restrictions.
Okay, you're probably thinking, "Eh, walao, I not stupid la, I know what 'freelance' means."
Well, I'm just giving the benefit of the doubt to the many scums you see on the Internet trying to take advantage of freelancers.
Maybe they just don't know what "freelance" means.
Or maybe they really are scums. Who knows?
I'm sure you've seen many posts online showcasing how many cheapskate individuals like to approach freelancers from the arts industry (particularly photographers, artists, musicians, etc.) to provide free services.
And what do they offer in return?
What they assume to be the magical essence of life that can be used to cover the costs of living and operations – exposure. There's probably no other word more triggering than that.
And while we've seen our fair share of individuals trying to bully freelancers, you'd think that freelancers would band together and never do the same to each other.
Freelance Model Asks For Free Photo Shoot… In Exchange For Sex?
A freelance photographer known as Benjamin Matchap had the misfortune of encountering this freelance model known as 张玮玲 or Kylie Chong.
In a post by Matchap, he has revealed a private conversation between him and Chong in response to the same action by Chong.
On 30th June at 7:52 pm, Chong had posted one section of their private Facebook conversation from March in an attempt to shame Matchap.
This is a rough translation of her caption: <Are you sure that you are a professional photographer? Why do you respond to me this way? Are you fine with that? Do you really think it's hard to become a real model? Is that why you don't like it when I'm offering you sex services in exchange for your fees?>
I personally don't really understand the second half of her caption. According to the screenshots of both parties, I don't see any mention of any sex services.
I'm also not exactly sure what she's attempting to shame him for. I think it's to claim that Matchap only wants to do shoots with 'pretty' models?
Regardless, let's move on to Matchap's post.
Interesting, eh? Feels like another episode of Gossip Girl?
Full Story Revealed By Matchap
In Matchap's post, he revealed the full conversation that transpired between them.
Basically, if you need a TL;DR, Chong is asking Matchap to do a collaboration. In other words, she wants a free deal.
However, Matchap insists that he only does free collaborations when he feels that it would be "an equal exchange".
---
Advertisements
---
Collaborations need to be mutually beneficial, and Matchap said that a shoot with Chong isn't exactly beneficial.
However, Chong really took it as an offence to her looks and got really salty.
Chong apparently continued to pester him on a post by Matchap's Facebook page of a recent photo shoot he had done, asking "When is my turn?"
Matchap then very cleverly titled this entire drama #WhenIsMyTurnBen and made his own TL;DR post.
Netizens Defend Matchap
Needless to say, comments from netizens rushed to defend Matchap and call out Chong, both on his and her Facebook posts.
This is one on her post:
---
Advertisements
---
Yes, she really can't get over the 'not pretty'.
And this is one on his post.
Matchap also shared a screenshot of Chong's original post, claiming that he felt sexually harassed.
I guess, in summary, to Chong and any other individuals out there looking to perhaps take advantage of some freelancers in the future:
Want a service? Pay for it.
---
Advertisements
---
This Singapore love story set in the 90s shows you why you should never wait for tomorrow. Watch it without crying: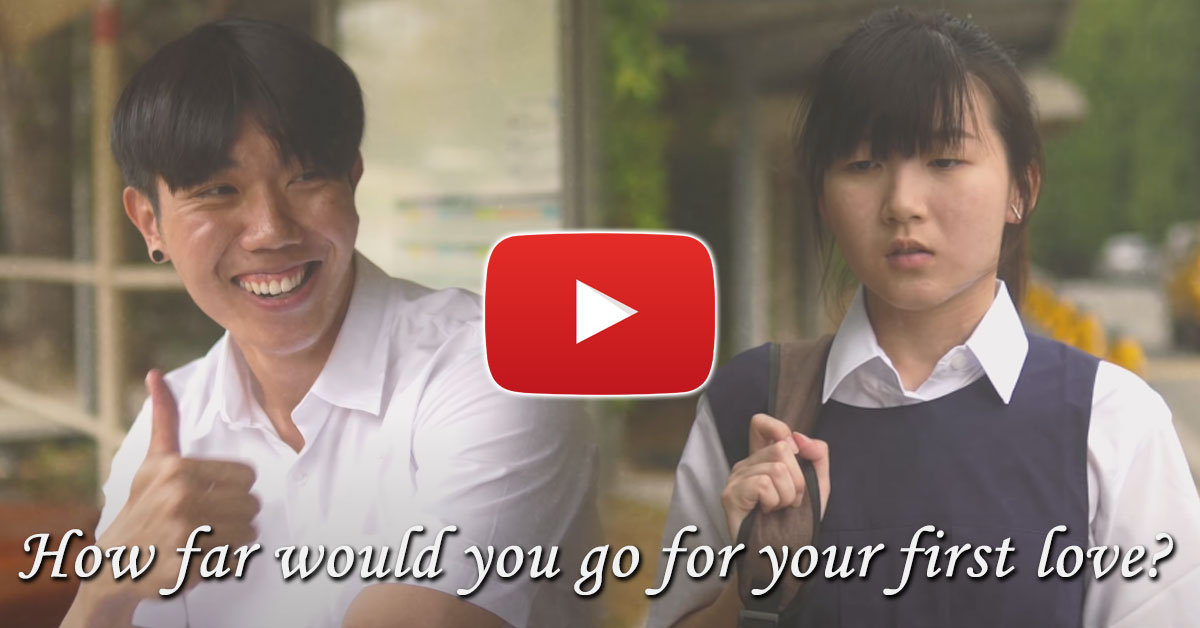 ---
Advertisements
---
Enjoyed this article because it's both informative and entertaining? If so, you should download the Goody Feed app so that you won't miss out on any articles, as there are app-exclusive contents as well! Also, join our Telegram channel if you use Telegram often!
Latest & Popular Articles You Must Not Miss:
---
Advertisements
---
---
Advertisements
---
Our Most Popular Videos You Must Not Miss:
---
Advertisements
---
This Singapore love story set in the 90s shows you why you should never wait for tomorrow. Watch it without crying: