---
Advertisements

---
Last Updated on 2023-04-01 , 8:27 pm
It is common knowledge that the rent at the Geylang Serai Ramadan bazaar has skyrocketed.
Not only that, but the prices of food sold there have increased significantly. Now being able to go there is almost like a luxury.
Stallholders at the bazaar have expressed their concerns about the exorbitant rent and being able to break even.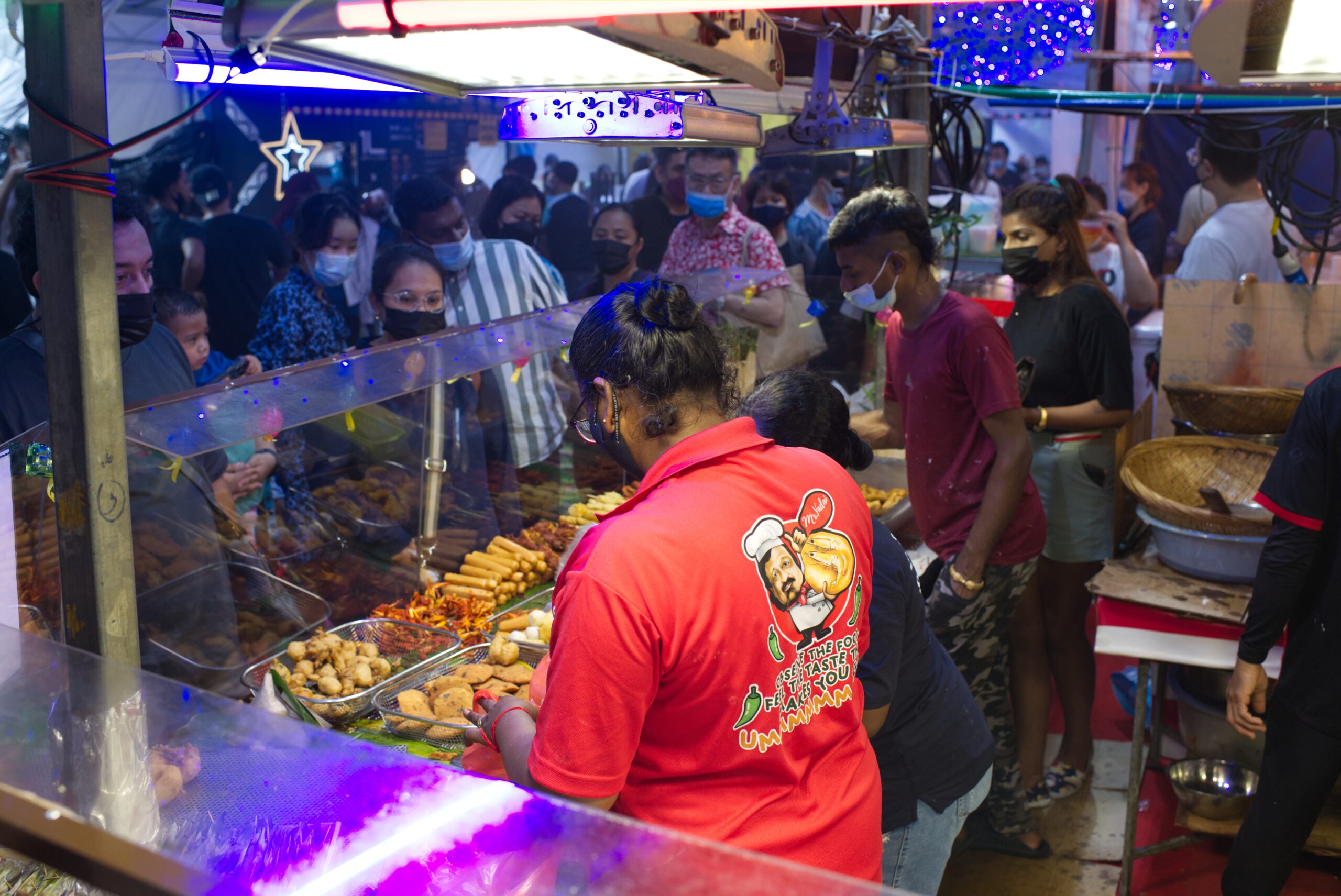 Organisers Threatening to Close Shops
According to Original Taste from Malaysia stall owner Mr Mohamed Haikel Suhaimi, 35, the organisers had come over to his stall over four days telling him to change its signage not to show that his booth was selling Ramly burgers.
"They even threatened to close my shop by bringing down the management from Wisma Geylang Serai with two security guards," Mr Haikel told Straits Times last Thursday (23 March).
This particular stall, located in a tent behind Tanjong Katong Complex, cost Mr Haikel $16,000 to rent.
Another Ramly burger seller had to pay a whopping $20,000 to rent each of his four stalls.
The signed agreement between vendors and organisers did not have a clause stating what vendors could and could not sell.
Therefore, Mr Haikel has continued selling Ramly burgers as the agreement did not tell him otherwise.
Mr Haikel and his girlfriend, who both run the stall, made a police report after power had been lost and the cables at his booth were severed on 19 March.
---
Advertisements

---
Upon notifying the Wisma Geylang Serai office, power at his stall was restored within several hours.
Just Optimism From the Organisers
Without addressing the complaints made by stallholders about the high cost of rent, lack of customers and stiff competition, Wisma Geylang Serai mentioned on Monday (27 March) that the bazaar has received a "healthy response," with the take-up rates being "95 per cent for F&B booths and 80 per cent for retail."
A media release by Wisma Geylang Serai last Friday (24 March) stated that the bazaar had over 200,000 visitors in its first week of operations.
Although Wisma Geylang Serai had mentioned that booth rentals cost between $2,000 and $19,000, there are some exceptions.
A spokesman from the consortium running the bazaar comprising S-Lite Event Support, TLK Trade Fair and Events and Enniche Global Trading has said that "selling booth rates for 'Food & Beverage' are priced from $15,000 to $25,000."
The "base rentals" of $2,000 to $19,000 did not include "exclusivity on 'Kebab' and 'Burger' sellers."
Quietened Sales
The cost doesn't just stop at rent. Vendors have to pay for power points, sinks, lights and tables provided by the organisers, and some are worried about being unable to recoup this cost. They also have to fork out extra costs for human resources.
Nenda's Fritters manager, Mr Muhd Ridzuan Senin, said he was spending "around $100,000 altogether" with such costs.
Despite queues for Ramly burger stalls usually being long, this year it has been "quite quiet," possibly since "a lot of people are breaking fast at home."
Ramly burgers are sold at his stall for $15, which has been present at the bazaar for 15 years.
---
Advertisements

---
Empty Promises
Mr Amr Elgoharoi, the owner of Pasha Turkish Kebab, was allegedly promised exclusivity if he rented a stall in the tent next to Onan Road for $24,000.
Although he was told he would be the only kebab operator there, another one with similar prices has since shown up less than 50m from his stall.
He only agreed to pay a premium due to the exclusivity. He had been running a stall at the bazaar for ten years.
However, he is now worried that he can't earn that money back and stated that he regrets his decision.
Strangely enough, the other kebab vendor in that tent, Mr Mahmoud Wagih, 45, who runs The Botak BBQ and Grill, was promised the exact same thing as Mr Amr.
"This bazaar is for all Singaporeans to do business, not to kill each other (with competition)," Mr Mahmoud said.
---
Advertisements

---
"Pray for us."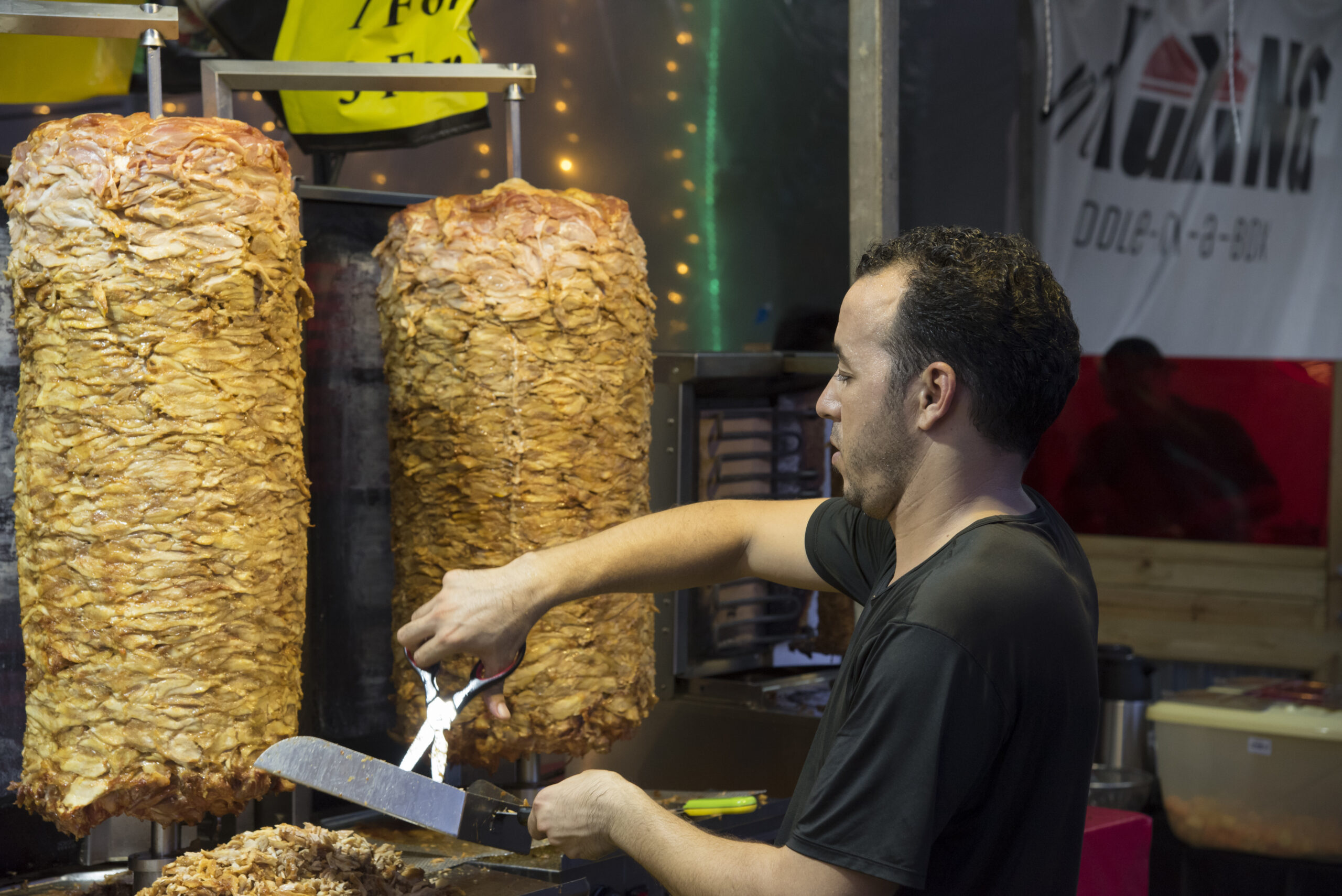 Not a Completely Dire Situation
Ms Lydia Izzati, 31, owner of Satay Ummi, said that she was not too concerned with getting back her $15,000 investment.
"As long as the brand is good, the product is good, people will definitely come," said Ms Izzati.
Previously, she rented out the stall for seven to 10 days. This year will mark her first time renting out the stall for an entire month.
Her stall's speciality, satay goreng, ranges from $10 to $13, depending on the type of meat used.
---
Advertisements

---
A flea market concept comprising home-based businesses behind Tanjong Katong Complex has been introduced, with a rental of $2,000 for 36 days, a much more affordable option.
Visitors' Take
Although customers have noted the price increase, such as Ms Nurul Asyiqin, 24, who told Straits Times that the "increase has been around $2 or $3," they are still heading to the bazaar for various reasons.
Ms Asyiqin came to the bazaar with her husband and 15-month-old child to satisfy her cravings. She is currently pregnant and going into labour soon.
Another visitor, Mr Sufiyan Shamsul, 34, came with his wife and four children to "soak in the atmosphere."
Yes, the prices may be ridiculous, but you can still find good food and great vibes at the bazaar, which makes it irresistible.

How much cash are you getting in December 2023 from the Government? Here are the facts simplified for you:
Read Also: