Previously, in view of the economic downturn experienced by everyday Singaporeans, Giant Singapore pledged to price reductions on daily essentials for a long, long time.
2021 might look to be a better year, but people in Singapore are still feeling the economic effects of Covid-19.
And that's where Giant Singapore comes in.
Giant S'pore CNY 2021 Deals
While Christmas can be an expensive affair, the Chinese New Year can be even more so.
You have to get new clothes, new shoes, spring clean your home, get ingredients for CNY feasts. prepare CNY goodies and, if you're married, prepare ang pows for kids too.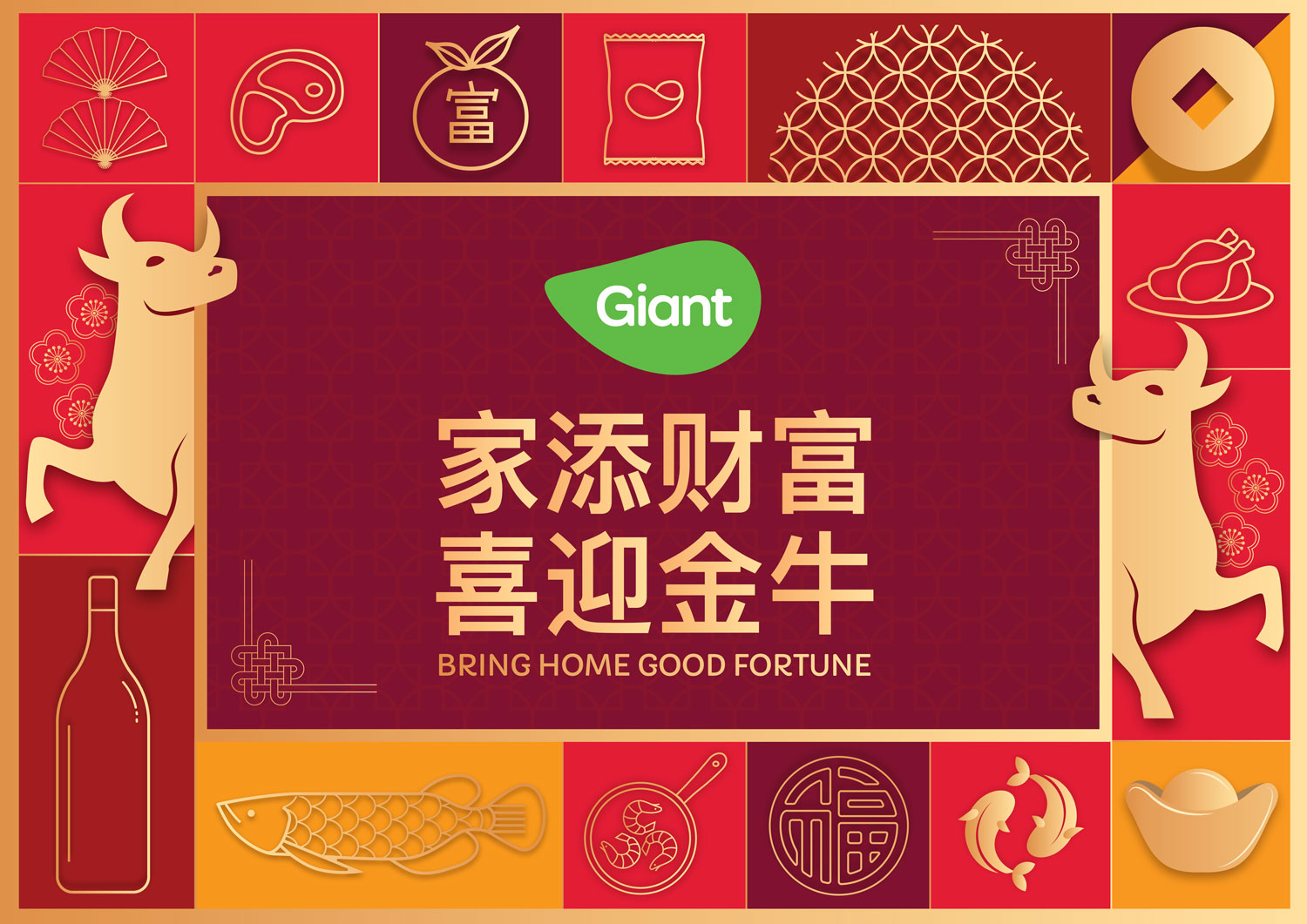 Well, for 2021, Giant Singapore is determined to lower your financial burden for CNY by giving you irresistible deals.
WOW DEAL!
From 7 to 13 Jan 2020, Giant Singapore will be running a WOW DEAL on one of the most-sought-items during Chinese New Year (and every other part of the year): Scallops.
After all, having scallops on the lunar new year symbolises new opportunities or the opening of new horizons.
During this period, you can buy two packs of SUNSHINE Hokkaido Scallop 800g at the price of S$34 (U.P. S$79.80)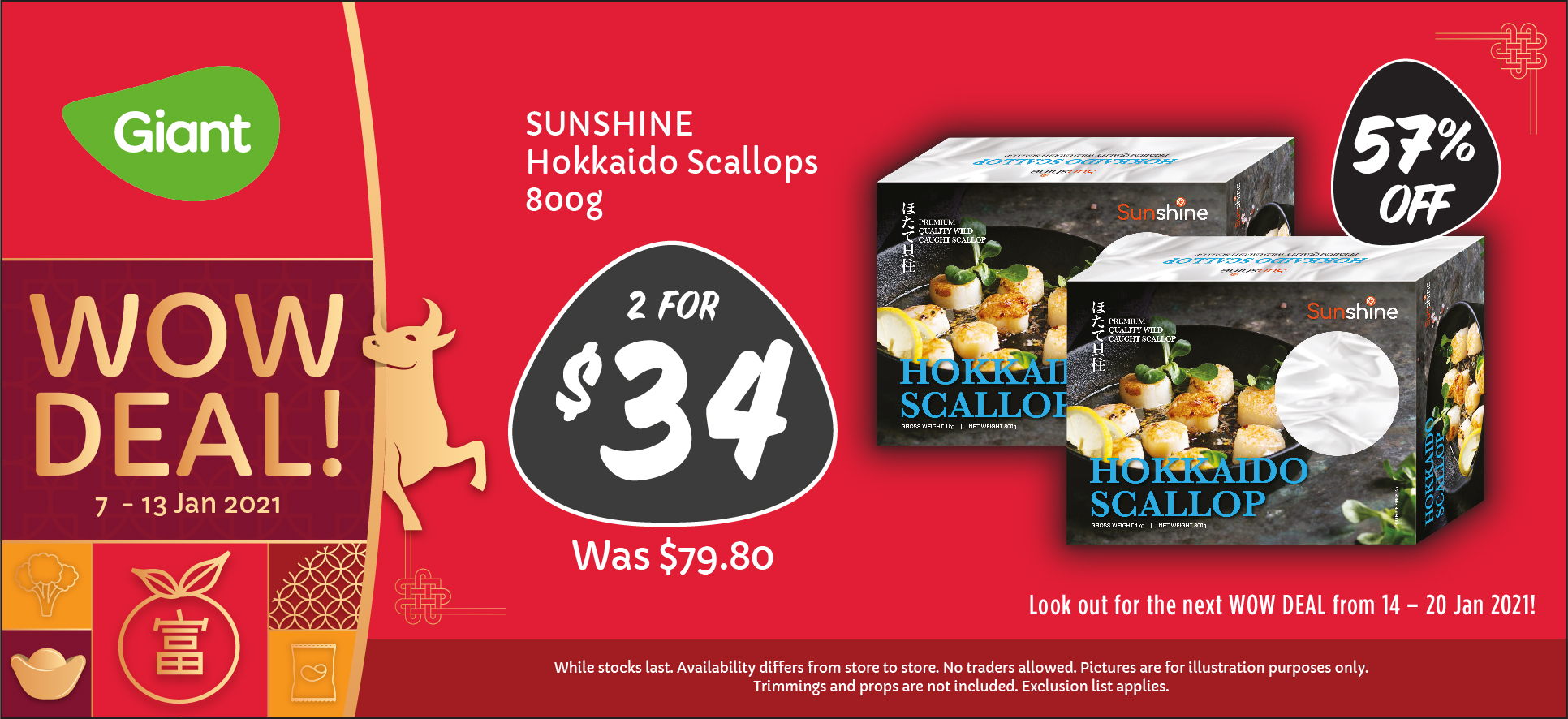 This particular deal is only valid for seven days so make sure to get it fast before it goes out of stock, eh?
On a separate note, keep a lookout for the next WOW DEAL they have coming out from 14-20 Jan 2021!
Other than the scallops, Giant Singapore will also be running promotions on a wide variety of snacks, including Kit-Kat, Cadbury, Toblerone, Want Want Rice Crackers, Tong Garden nuts and CNY delicacies!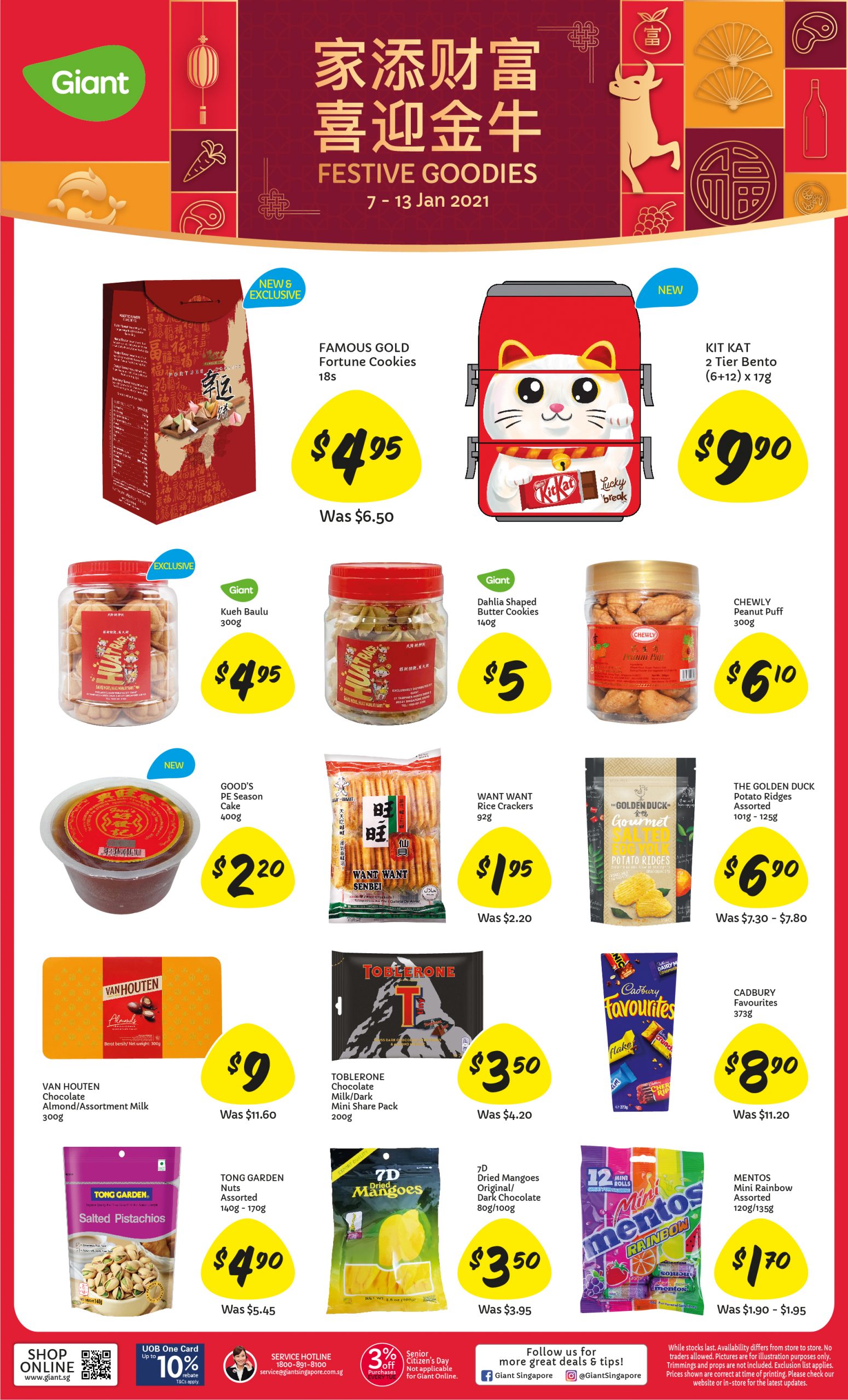 Basically, anything and everything you want for CNY lah.
But, what about spring-cleaning, you ask? Don't worry because they've got that covered as well.
Lower Prices That Last
Have you heard of Lower Prices That Last? Giant Singapore dropped items of hundreds of grocery essentials to help Singaporeans tide over the economic uncertainty brought about by COVID-19.
It's been three months, and the lower prices are still here to stay! Grab them now for your CNY Spring Cleaning needs!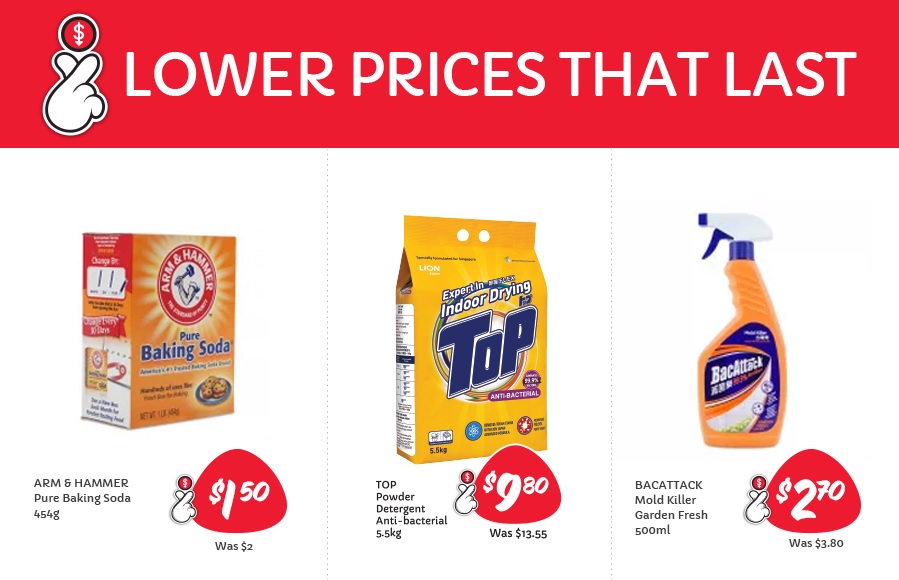 For families looking to cook up a feast for reunion dinners and for CNY, you can get your ingredients at lower prices too!
We're talking fresh ingredients as well as cooking essentials: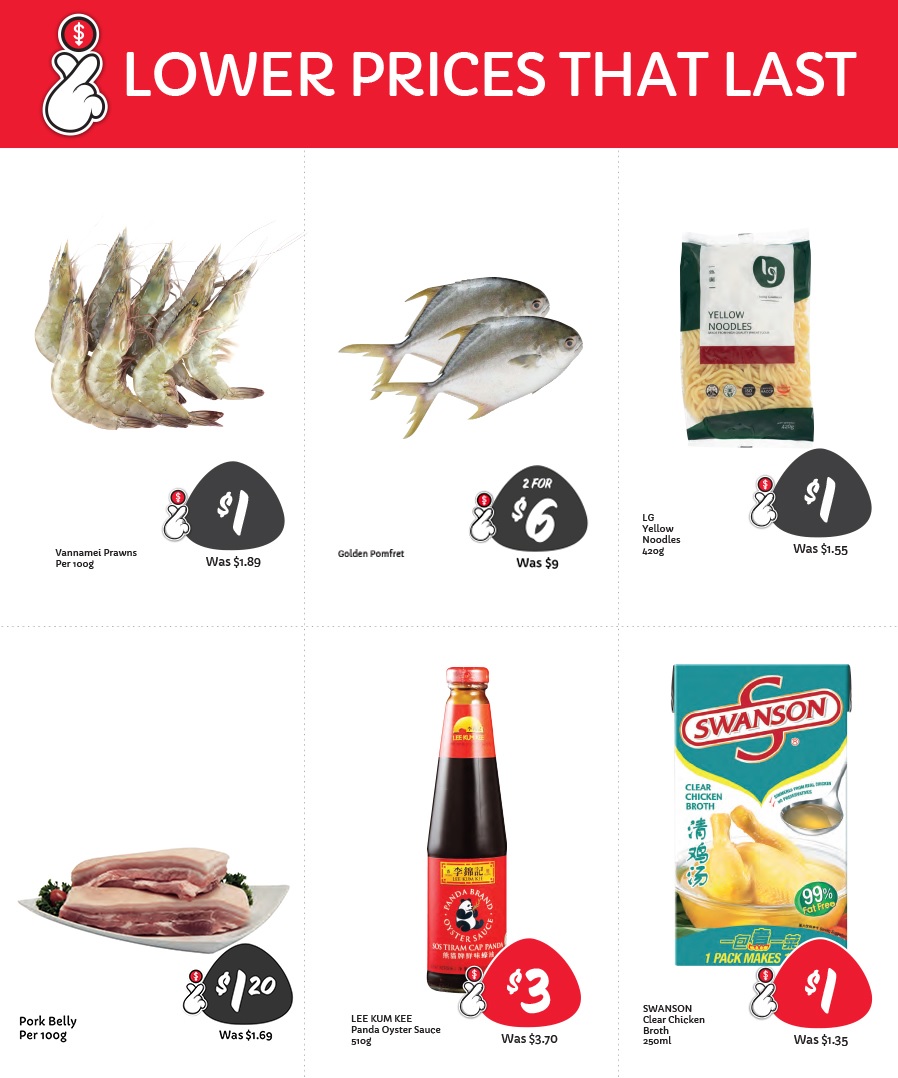 You can check out their entire list of items here!
Time to Be WOW-ed This CNY at Giant!
No matter whether it's a Chinese New Year festive snacks, food ingredients for CNY feasts or seafood for cheap, Giant's the place to go to this Chinese New Year
For more info, you can check out their website where they update about what's going on daily.
Alternatively, you can follow them on their Facebook and Instagram accounts to catch the latest updates and promotions in Giant Singapore!
With that said, I'm off to do my own CNY shopping now. See you there~
This article was first published on Goody Feed and written in collaboration with Giant Singapore.