Back in 2017, several Jurong residents uploaded videos of a UFO-like object floating in the skies on social media.
The white blimp-shaped object with blinking lights hovering in close proximity to HDB flats caused a false scare to many Singaporeans.
It was later then debunked by the Republic of Singapore Air Force (RSAF). They revealed that it was a military tool to detect possible aerial and maritime threats.
Case closed.
Recently over in Tokyo though, a giant floating head has similarly managed to confuse many of its residents.
Giant Floating Head Appears over Tokyo
Last Friday (16 July), a mysterious grayscale floating head appeared on top of Yoyogi park. According to PR Times, it floated between 6am to 8pm.
代々木公園に顔が発生しました。 pic.twitter.com/uuo7VbqQQ2

— Kohei Hidaka (@tukihikocg) July 15, 2021
If you're staring at the picture now feeling super puzzled, you're not alone. 13.96 million other Tokyo residents were just as lost as you are.
Photos of the strange sight soon make their way onto social media, leaving many netizens equally stumped.
Many passersby stared at the peculiar scene, which looked like a painter's art piece come to life.
To note: the giant floating head isn't a photoshopped image though. Neither is it a digital 3D projection.
It's an actual hot air balloon.
So… why is there such an enormous floating head in the middle of nowhere?
Turns out to be an art project
Well, according to the Yomiuri Shimbun, the project was meant to coincide with the Tokyo games.
It was a collaboration between the contemporary art team 目 (mé) and the Tokyo metropolitan government.
---
Advertisements
---
Titled masayume", the art project was one of the 13 projects selected for the Tokyo Tokyo Festival.
The festival was done in an effort to promote Tokyo's arts and culture before the upcoming Olympics Games.
Oh and the initiative took close to two whole years to prepare.
Yes, it took them quite some time. To choose which face to use for the floating head.
For that to happen, 目 started collecting facial profiles of people in Tokyo and around the world back in 2019. Eventually, they settled for this face amongst all the data they had retrieved.
Netizens' Response on Social Media
Many tech-savvy social media users soon decided to do a twist. A number of netizens began using editing tools to edit their own faces, or well-known figures' faces, onto the balloon.
---
Advertisements
---
10/10 for creativity, I'll give it to you.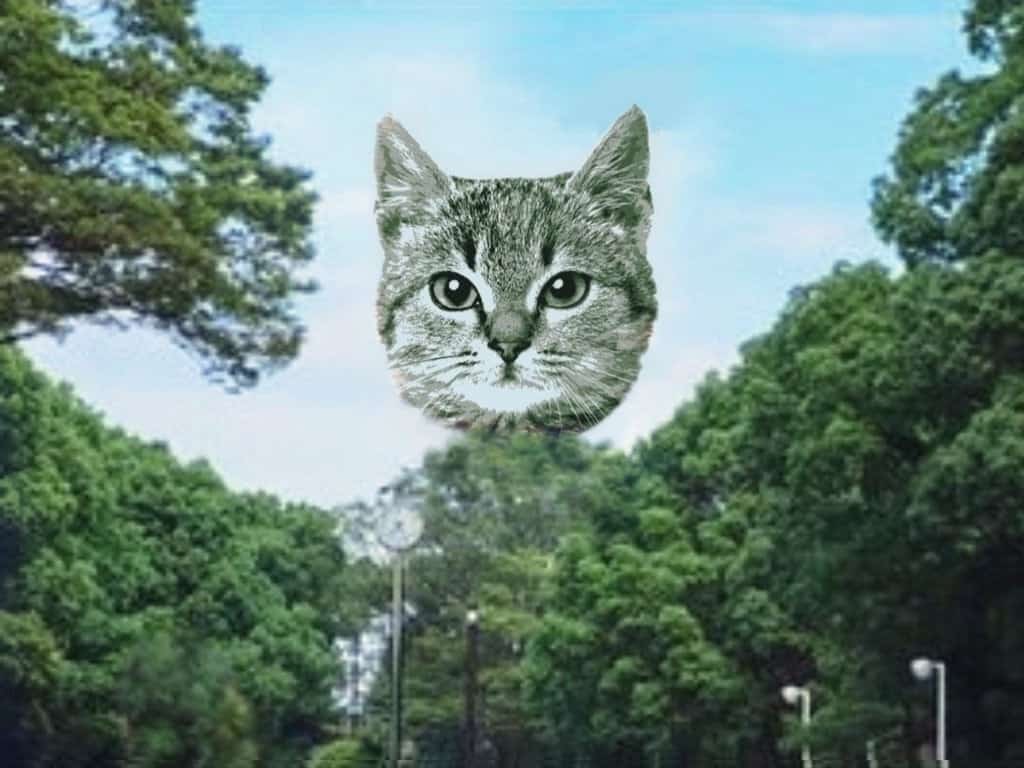 User @zebrafox47 replaced the balloon with a giant 3D Shinjuku cat.
Purr-fect. Super cute.
If you just went Aww at that cat you have a rare disease. Check out this video and find out what is this disease that affected half the human population:
---
Advertisements
---
Read Also: 
Featured Image: Twitter (tukihikocg) 
---
A new virus has been identified in China, and it's infected 35 people. Would it be the next COVID-19? Watch this and you'd know: