---
Advertisements

---
GrabFood riders are known to endure long hours in order to complete as many orders as possible.
How much would you expect to earn from food delivery?
This GrabFood rider claims to make $6,500 a month.
TikTok Video
According to Ifah Wan in his now-deleted TikTok video, some people turn their noses up at food delivery work as it is a blue-collar job, which involves a great deal of manual labour.
Apparently, these people associate food delivery with unattractive pay.
He was so fed up with people looking down on him that he made the video to inform others about how much workers like him can earn.
While he admitted that GrabFood delivery riders don't have a basic salary, he explained that if riders worked "full-time for around eight to ten hours a day non-stop", their takings could "easily reach" $6,500 a month.
For reference, the average fresh graduate from NTU Medicine has a starting salary of $4,700 monthly, according to AsiaOne. 
Ifah also said that it isn't necessary for such workers to work seven days per week.
He said, "You can actually work four days a week but maybe longer hours."
"So please don't look down on us because maybe our salary is much more than yours."
The TikTok video was deleted when it went viral.
Looking Down on Others Instead
Some netizens accused Ifah of looking down on others instead.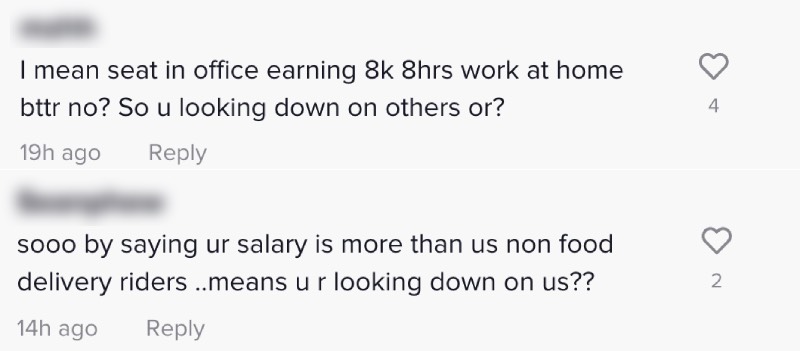 In response to accusations that he was boasting, Ifah clarified that he didn't intend to flex his salary. He was just "annoyed" at the number of people who look down on delivery riders.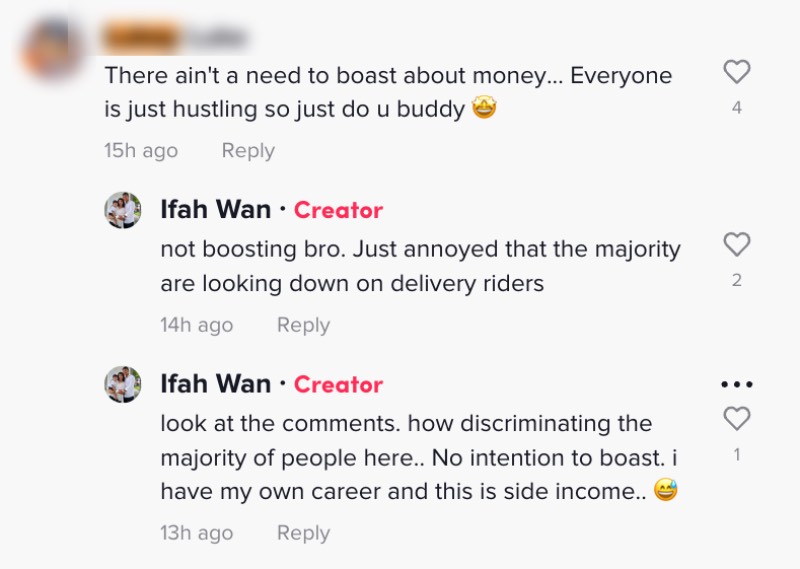 However, others praised Ifah for his dedication to his job, thanking food delivery riders for delivering food to everyone.

Some netizens were concerned that Ifah would lack career progression as a GrabFood delivery rider.
He clarified that being a GrabFood delivery rider was only his side hustle.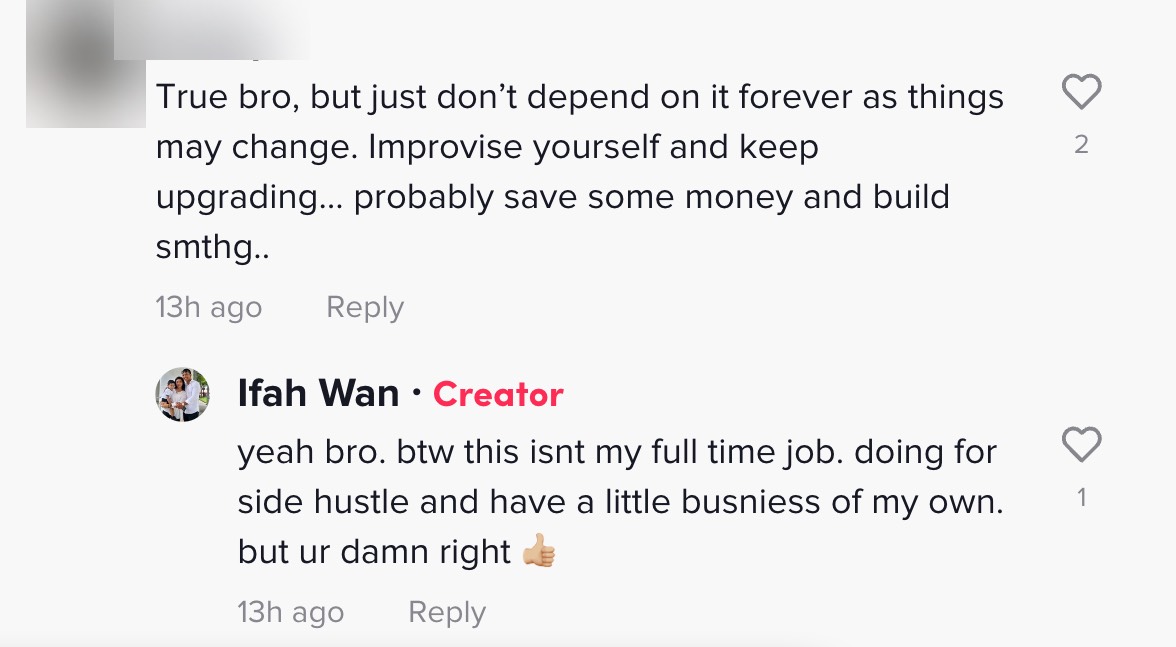 Response Video
Though the original video has been deleted, Ifah has since made a response video.
He clarified that he had no intention to boast about his earnings and apologised for hurting anyone's feelings.
He also urged others not to make assumptions. 
---
Advertisements

---
Ifah said, "Alamak, don't get offended lah. Talk a bit also cannot."
Netizen Response
Ifah's response video has prompted another round of discussions in the comments section.
Netizens were generally positive, hoping society would stop judging others based on their salary.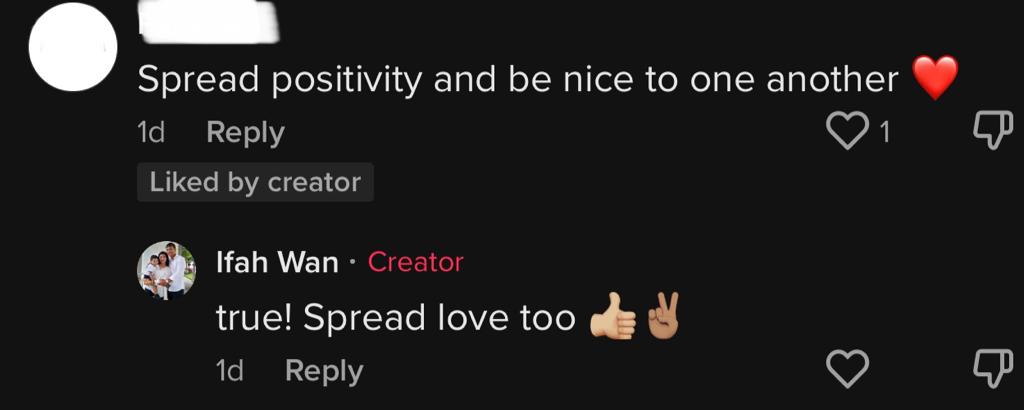 Some encouraged Ifah not to listen to haters and thought he did not need to apologise.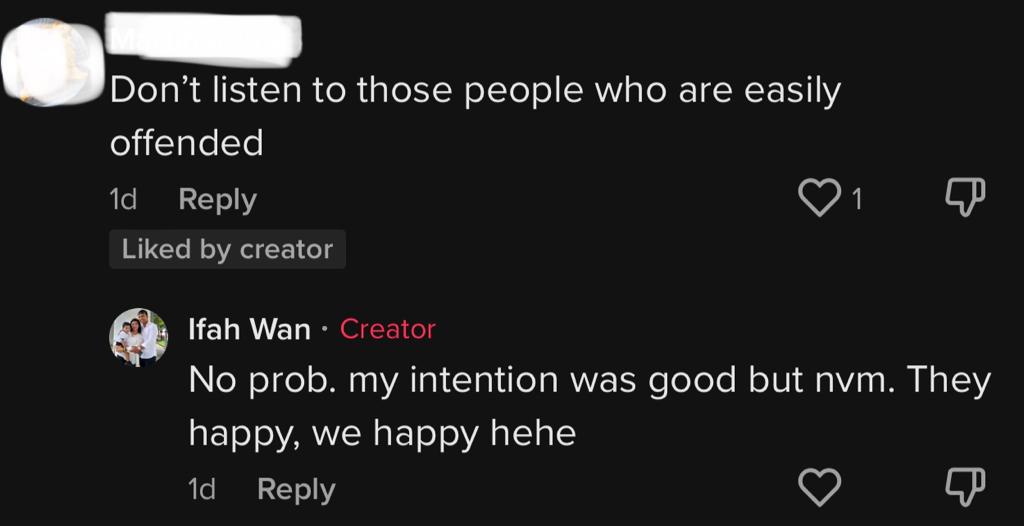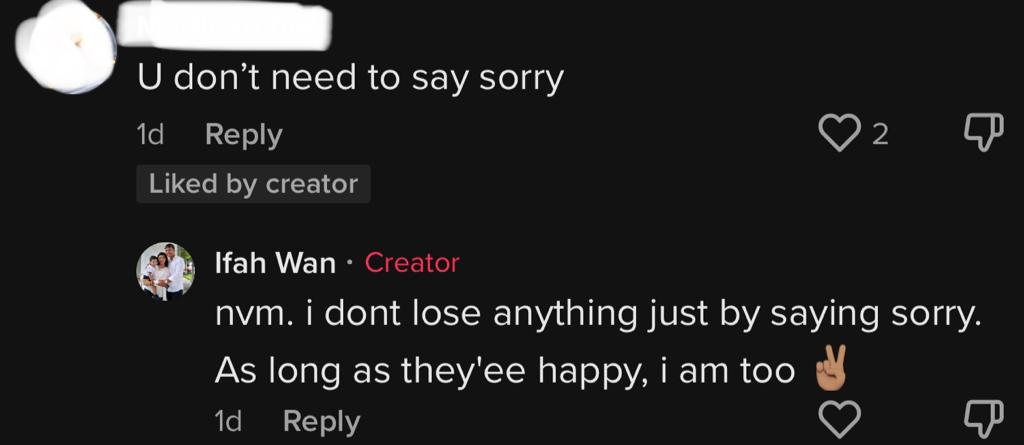 Others suggested he should have remained mum about his earnings because of CPF.
However, he saw nothing wrong with publicising his earnings as he felt that the government knows how much GrabFood delivery riders earn.
---
Advertisements

---
In response to insults targeted at him, Ifah simply blessed these netizens.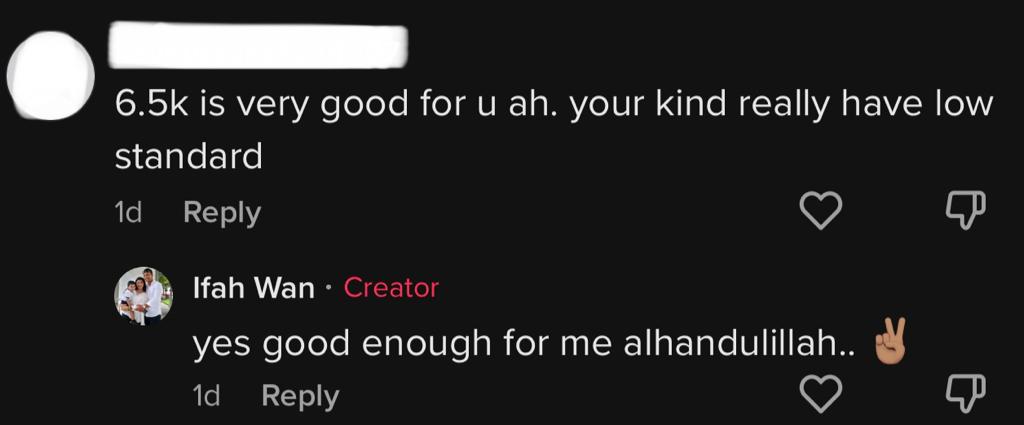 Some netizens also said they didn't understand why so many people were "butthurt" over Ifah's original video.

Is it Possible for Delivery Riders to Earn Big Bucks?
In December 2022, a Facebook user by the name of Billy Cane shared how he made $865.32 in only two days of working in Singapore.
The Malaysian said, "Being a food delivery rider is often seen as a menial job, but it's legitimate income in exchange for hard work."
However, he warned others that being a food delivery rider is not for everyone.
---
Advertisements

---
Showing a screenshot from the Foodpanda app, he revealed that he worked more than 12 hours on 11 December 2022.
Similarly, in April 2022, a food delivery rider's calculation of his alleged monthly salary became a topic of discussion on the online forum Hardware Zone.
Why? His salary was a whopping $8,500.
Notably, he juggled between three food delivery apps.
Join our Telegram channel for more entertaining and informative articles at https://t.me/goodyfeedsg or follow us on Twitter : https://twitter.com/goodyfeed
Well-Being of Food Delivery Riders a Concern
The short answer is yes. Food delivery riders can earn big bucks.
The more pressing question is: At what cost?
It's no secret that food delivery work is a physically taxing job. 
During his National Day Rally speech in 2021, Prime Minister Lee Hsien Loong noted that he was especially concerned about food delivery riders.
---
Advertisements

---
He noted that food delivery riders have no employment contracts with online platforms like Foodpanda.
Thus, PM Lee expressed his worry that these riders "lack the basic job protection that most employees enjoy, like workplace injury compensation, union representation and employer CPF".
He added, "We must address the issues to give these workers more secure futures."