Considering the way some people treat food delivery riders, you'd think most of them go around injuring puppies and tearing the masks of strangers' faces.
But in reality, all they do is ride around the country under the sweltering sun to deliver delicious food to residents' mouths.
In 2020, likely due to the surge in delivery orders amidst the Covid-19 pandemic, there has been an increasing number of residents abusing food delivery riders, some of whom aren't even customers.
Like the neighbour who harassed a Grab rider for parking his bike in her area for a few minutes to deliver an order.
Then there are customers who demand a refund if their food isn't delivered within 20 minutes, and those who cancel a large order of 20 packets of Ban Mian because it took 30 minutes to prepare.
Today, however, I don't have a depressing tale of abuse for you. Rather, I have something that will warm your heart.
GrabFood Rider Spotted Feeding Cats; Claims to Give Feed Cats Whenever He Sees Them
A video of a GrabFood rider feeding cats has made the rounds on social media after it was shared on the Facebook page Cats of Ayer Rajah on Monday (19 Oct).
Grab guy just finish his delivery saw a few AR cats and gave them food. So sweet right.. he said where ever he delivers if he see stray he will give food before cont his job.

Posted by Cats of Ayer Rajah on Monday, 19 October 2020
In the video, a man donning the recognizably light-green GrabFood shirt can be seen stooping down beside a main road next to some stray cats.
He first feeds a black cat who quickly jumps out of frame, before giving some food to a chunky-looking brown feline, who devours its free gift hungrily and happily.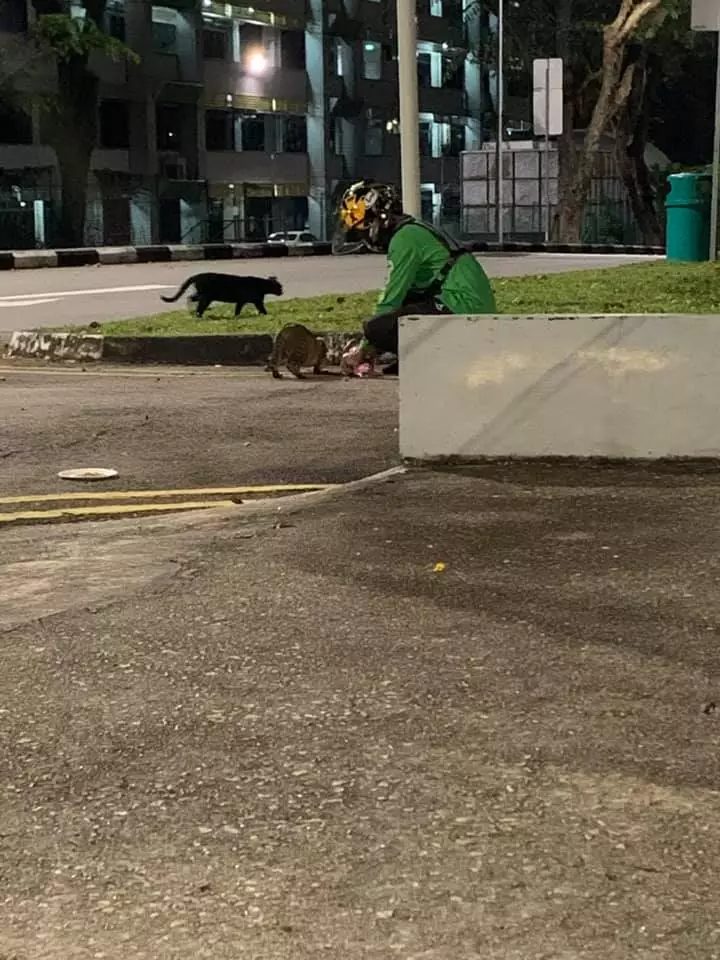 According to the netizen who shared the video, the rider said he always stops to feed any strays he comes across before continuing with his job.
If your cat had a heart, it would certainly be warm right now.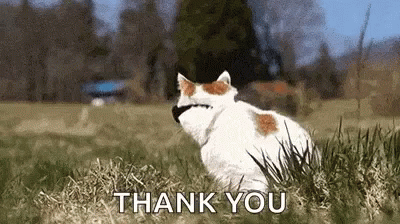 Melted Netizens' Hearts
Netizens were touched by the man's gesture and praised him for his simple act of kindness.

---
Advertisements
---

This man certainly deserves the title of "food delivery rider", as he not only feeds hungry residents but hungry stray cats as well.
Other Heartwarming Tales
Back in Nov 2019, we shared another wholesome tale involving a GrabFood rider with you.
A GrabFood rider who was on his way to make a delivery had noticed a taxi parked on the side of a main road.
The taxi driver ran a flat tire and needed help to fix it, but no one came to his aid.
---
Advertisements
---
Until the GrabFood rider came along, that is.
Seeing the troubled state that the cabbie was in, the rider promised to come back after his delivery, even though it was around 1am at the time.
Needless to say, the rider delivered on his promise.
Like writing? Goody Feed is looking for writers! Click here for more info!