If you're new to Singaporean politics, you might be wondering why some Singaporeans are celebrating like they won the World Cup even though the opposition only managed to bag a trifling 10 seats out of 93 in the 2020 general election.
It's a stereotypically un-Asian thing to do so, isn't it? It'd be like celebrating 11/100 on a test.
But there's a reason for the sense of jubilation among those who opted for the opposition parties.
In its short 55 years as a nation, Singapore has only ever been ruled by one political party – the People's Action Party (PAP).
And while many opposition candidates have tried hard over the years to get a seat in parliament, only a few have succeeded.
In fact, before 2011, the most number of seats won by an opposition was a measly four out of 81 in the 1991 general election.
And the opposition was pretty much non-existent in parliament in our infancy.
To truly understand how momentous the Worker's Party's (WP) performance in GE2020 was, we have to go back right to the start, to the country's very first general election in 1968 since independence.
GE1968
The 1968 general election was Singapore's first election as an independent state following our separation from Malaysia.
It's important to note that the country had its first parliamentary session on 8 Dec 1965, and was not attended by a single opposition MP.
Why?
MPs from one opposition party, Barisan Sosialis (BS), boycotted the session to protest against the "undemocratic acts" of the People's Action Party (PAP).
BS later boycotted the 1968 general election as well, on the grounds that Singapore's independence was "phoney".
At the time, only 7 of the 58 parliamentary seats were contested – two by the Worker's Party and the rest by independents.
Led by then-Prime Minister Lee Kuan Yew, the PAP won all 58 seats with 86.7% of the popular vote.
Interested in writing and looking to earn some extra income? Goody Feed is currently looking for Home-Based Writers! Click

here

for more info!
GE1972
Singapore's second election as an independent nation was a little more competitive.
This time, all but eight seats out of 65 were contested. Barisan Socialis made a comeback, and the Worker's Party had a new secretary-general: lawyer J. B. Jeyaretnam.
Interestingly, David Marshall, who founded the Worker's Party, intended to run as an independent candidate, but ultimately couldn't do so due to a stingray wound.
Ong Teng Cheong, who would later become president, made his debut in this election.
Even though most of the seats were contested, the PAP won all 65 seats with 70.4% of the popular vote.
---
Goody Feed YouTube Channel
A 34YO "old-virgin" S'porean was desperately looking for a boyfriend and surprisingly, she really found one online. But the intentions of the man will make you cry. Prepare tissue paper to watch this video based on real events:
---
GE1976
The 1976 general election was a similar story: 53 out of 69 seats were contested, but PAP candidates were elected in all constituencies.
Even then, constituencies would be dissolved or created before every election "due to population".
---
Advertisements
---
A total of 124 candidates contested the election in 53 single-member constituencies.
The PAP won all 69 seats with 74.1% of the popular vote.
GE1980
At this point, contesting against the PAP was like coming across a bubble tea discount and not indulging in it; you always tried your hardest, but it was a losing battle.
In the 1980 general election, there were a whopping 37 walkovers, with 43 opposition candidates contesting in the other 38 constituencies.
Chiam See Tong, who made his political debut in the previous election, founded the Singapore Democratic Party (SDP) a few months before the election in December. His party contested in three constituencies and lost.
---
Advertisements
---
In fact, all the opposition candidates lost.
The PAP won all 75 seats with 77.7% of the popular vote.
Yes, as you can probably tell, the number of seats has been increasing regularly, just like our cost of living.
GE1984
1984 was a significant year for several reasons.
Indian Prime minister Indira Gandhi was assassinated, the HIV virus started spreading, and it was the year George Orwell predicted we would be living in a dystopian society.
---
Advertisements
---
But something dramatic happened in Singapore too.
The 1984 general election marks the first time that an opposition candidate was elected to parliament, although the first opposition candidate ever to beat out a PAP candidate was WP's Jeyaretnam in the 1981 Anson by-election.
Jeyaretnam successfully retained the Anson constituency and Chiam See Tong was elected in Potong Pasir SMC.
This was also the year that Prime Minister Lee Hsien Loong made his debut in politics, contesting in Teck Ghee SMC (still no GRCs yet), and that the Non-Constituency Member of Parliament (NCMP) scheme was introduced.
Despite Chiam's historic victory, the PAP won 77 of the 79 seats with 64.8% of the popular vote.
---
Advertisements
---
GE1988
Group Representation Constituencies (GRCs) were introduced in this general election, with the official reason being that the government wanted to ensure ethnic minority representation in Parliament.
Many critics, however, felt that GRCs gave PAP an advantage by allowing them to bring first-time candidates into parliament. They also argued that it made it difficult for opposition parties to find enough candidates to contest GRCs.
Nevertheless, the election went ahead with 13 new GRCs.
WP absorbed two opposition parties, Barisan Sosialis (BS) and Singapore United Front, to become the largest opposition party, and introduced new (and young back then) candidate and future WP legend Low Thia Khiang.
Chiam See Tong, who retained Potong Pasir SMC, was the only opposition candidate to beat out the PAP in all constituencies.
---
Advertisements
---
76 out of 81 seats were contested, but the PAP won 80 of them with 63.2% of the popular vote.
GE1991
The 1991 general election was a turning point in the country's political history, as the opposition managed to snatch four seats in parliament, the highest in the nation's short history.
Low Thia Khiang was one of the four candidates to be voted into office, with his win in Hougang SMC.
This was also the year that then-Prime Minister Goh Chok Tong participated in his first general election.
The PAP garnered a lower percentage of the popular vote – 61.0% – but still managed to win 77 of the 81 seats.
---
Advertisements
---
GE1997
The lead up to the 1997 general election was full of drama.
In 1993, internal conflict in the SDP threatened to tear the party apart, after then-MP Chiam See Tong sued his party's Central Executive Committee, which included current secretary-general Chee Soon Juan, for defamation.
Chiam won, but later resigned from SDP before nominations to lead his splinter party, the Singapore People's Party (SPP).
Only two opposition candidates were successfully elected into parliament: SPP's Chiam and WP's Low Thia Khiang.
The PAP won 81 out of 83 seats with 65.0% of the vote.
---
Advertisements
---
GE2001
In the 2001 general election, more than half of the 84 seats were uncontested, meaning only 33.2% of eligible voters had a chance to vote.
The election was supposed to be held in 2002, but was brought forward as Singapore faced an economic crisis due to the September 11 attacks in America.
Jeyaretnam, who declared bankruptcy due to lawsuits by PAP leaders, left WP because of disagreements within the party.
The only WP MP, Low Thia Khiang, took over as secretary-general, and successfully retained Hougang SMC.
Chiam See Tong also retained his seat in Potong Pasir SMC.
---
Advertisements
---
The ruling party won 82 of the 84 elected seats in parliament with 75.3% of the vote.
GE2006
Singapore's 10th election since independence was memorable for two reasons:
It was the first election under Lee Hsien Loong
The James Gomez Saga
James Gomez was a then-WP candidate who drew national attention after he accused the Elections Department (ELD) of losing his minority-race candidate's application form.
However, he was later forced to apologise after CCTV footage showed that he had placed the form in his briefcase.
He was part of the WP team who contested in Aljunied GRC and lost to the PAP with 44% of the vote.
Low Thia Khiang and Chiam See Tong both retained their respective seats in Hougang and Potong Pasir SMC.
The PAP won 82 out of 84 seats, with 66.6% of the vote.
GE2011
GE2011 was a watershed election, with an opposition winning a GRC for the first time in the country's history.
Two long-serving incumbent opposition MPs – Low Thia Khiang and Chiam See Tong – left their respective strongholds to contest in a GRC.
This was risky as it could have led to a situation where there would be no elected opposition MPs.
The risk paid off for Low, but not for Chiam.
Low led his WP team to victory in Aljunied with 54.72% of the vote, making electoral history.
The team included now secretary-general Pritam Singh and chairperson Sylvia Lim.
With its win in Hougang SMC, this granted the WP a record 6 seats in parliament.
Chiam, who led his SPP team against the PAP in Bishan–Toa Payoh GRC, lost with 43.07% of the vote.
The PAP won 81 out of 87 seats, with 60.1% of the popular vote, it's the worst performance in an election since 1965.
GE2015
The 2015 general election was the first since independence where all seats were contested, as well as the first to take place after the passing of Lee Kuan Yew.
The WP managed to retain its seats in Aljunied GRC, but it was a mighty close contest, so close that the PAP asked for a recount.
In the end, WP won with 50.95% of the votes.
Coupled with Png Eng Huat's win in Hougang SMC, this accorded WP six seats, just like the previous election.
The PAP saw its vote share increase to 69.9%, as it won 83 out of 89 seats.
GE2020
GE2020 saw a changing of the guard for both the ruling and opposition parties.
23 MPs retired before the 2020 general election, 20 from the PAP and three from the WP.
Long-serving MPs like Goh Chok Tong and Low Thia Khiang had finally stepped down after serving several terms in their respective constituencies.
Not sure which one is the real MParader, but let's move on.
With so many leaving their posts, a slew of fresh faces were introduced on both sides.
GE2020 will also be remembered for its smear campaigns, police reports, and melodrama.
Ivan Lim, a new PAP candidate, withdrew his candidacy days after being formally introduced after allegations of elitism and arrogance surfaced online.
Raeesah Khan, an activist recruited by the WP to contest in Sengkang GRC, had two police reports lodged against her due to comments she made on Facebook two years ago.
Soon after, police reports were made against the PAP, Deputy Prime Minister Heng Swee Keat, and even blogger Xiaxue.
And with the Covid-19 pandemic on everyone's minds, this year's election was particularly fiery, to say the least.
Just like GE2011, the 2020 general election was a significant one in the country's history as it was the first time an opposition party won more than six seats in parliament.
The WP retained Aljunied GRC and Hougang SMC, but managed to snag the newly formed Sengkang GRC as well, granting them a record 10 seats out of 93 in parliament.
PAP won the remaining 83 seats, with 61.24% of the popular vote.
WP's historic win might also have implications for the country's parliamentary process, as PM Lee formally designated WP chief Pritam Singh as the Leader of the Opposition.
The Prime Minister said that the election results showed that Singaporeans had a "clear desire for a diversity of voices in Parliament."
Singh said that he was "humbled" by the results, and that he and his team will work hard to serve the people "honestly and sincerely.
GE2025
The general election in 2025 saw the return of Amos Yee and Nas Da—oh, wait. Sorry, I was hoping that I don't live in 2020 now, which has been proven to be the worst year for mankind.
Come back in 2025 and we'll report the results here.
It's also reported recently that two PSP members are taking up the NCMP (Non-Constituency Member of Parliament) seats. So, what's an NCMP? Do you know that it's just like an MP but the allowance is much lower? Watch this video to find out more:
This Singapore love story set in the 90s shows you why you should never wait for tomorrow. Watch it without crying: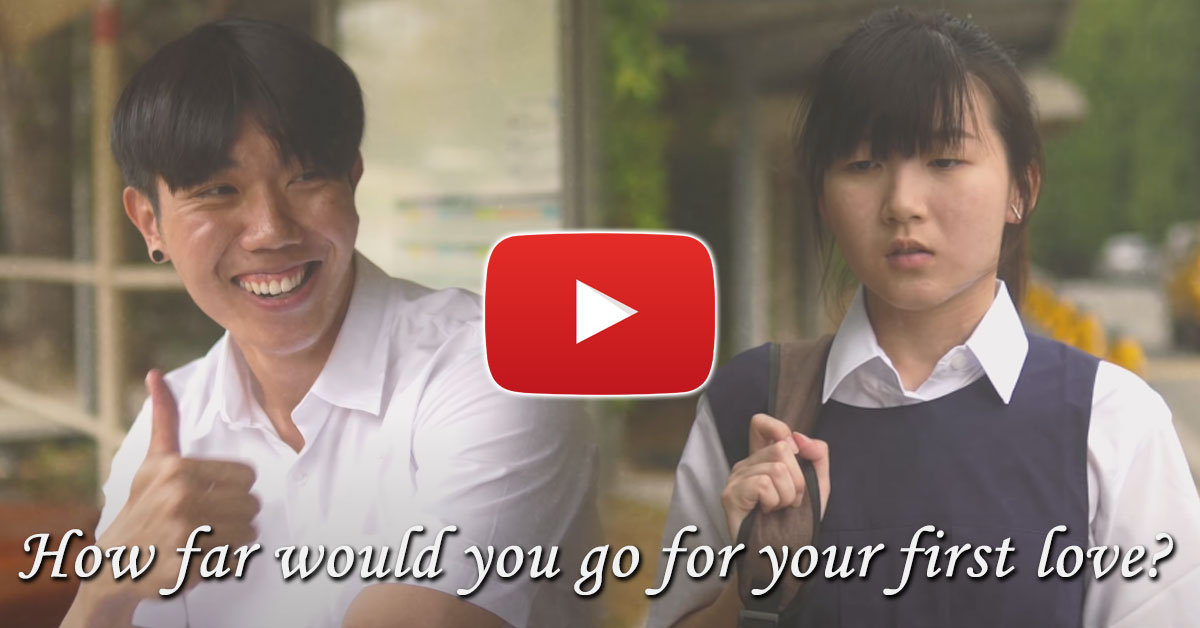 ---
Advertisements
---
Enjoyed this article because it's both informative and entertaining? If so, you should download the Goody Feed app so that you won't miss out on any articles, as there are app-exclusive contents as well! Also, join our Telegram channel if you use Telegram often!
Latest & Popular Articles You Must Not Miss:
---
Advertisements
---
---
Advertisements
---
Our Most Popular Videos You Must Not Miss:
---
Advertisements
---
This Singapore love story set in the 90s shows you why you should never wait for tomorrow. Watch it without crying: