It's 10 August 2019 and as per our usual tradition, you know we have to review the National Day Parade.
Nope, we're not going to talk about the song of the year. You can check our verdict on that here.
Nor are we going to talk about the NDP goody bag. That's old news.
Instead, we're going to give you (almost) live coverage on the highlights of the NDP2019, starting with…
Auntie Accidentally Hitting Elderly
Some people think NDP's a waste of time. Others find it exciting AF. Particularly this auntie who got so excited she accidentally hit a crown of silver hair.
Hahahahaha this auntie too excited till she hit the auntie in front 😂 #OurSingapore #NDP2019 pic.twitter.com/OQS2TaxHW8

— Iskandar Osman (@Eizziepeazie) August 9, 2019
But hey, you got to admit, the Red Lions deserves that much adulation.
And it's refreshing how the elderly obachan, instead of getting angry, turned around with a puzzled smile.
Cute.
Cray-Cray Outfits
Just like any other broadcast event (think Cannes festival), you can bet your ass that people on-screen are going to go all out to top each other in terms of outfits.
And what can be more blinding outstanding than what the hosts are wearing?
My eyes. They paining. #ndp #ndp2019 #GrumpyUnclesCallNDP #TogetherWeGrumpy pic.twitter.com/bloZenHtJo

— mrbrown (@mrbrown) August 9, 2019
You'd think they're hosting the Colour Run.
Back to the future, anybody?
Unexpected Guests
If you were serving in the SAF before, you'd have heard about how our soldiers have to be on-duty every National Day because of our neighbouring countries.
They were said to have the pesky habit of doing joint exercises near us on this special day.
But this year, instead of watching the fireworks from afar, they've decided to join in.
NDP 2019 saw the presence of President Jokowi of Indonesia
The Sultan of Brunei
And PM Mahathir from Malaysia
Can we have the KL-SG HSR back on-track, please?
Here's a picture that DPM Teo Chee Hean sneakily took disguised as a selfie
---
Goody Feed YouTube Channel
Do you know that the GST Voucher Scheme is used to make sure that your boss pays GST? Watch this video and you'd know why your boss hates it!:
---
Matchy Outfit
And it wasn't only the hosts playing around with their outfits.
---
Advertisements
---
Mr Lee Hsien Loong and DPM Heng Swee Keat decided to play matchy by wearing custom-made red white batik shirt.
Is it only @leehsienloong and DPM Heng Swee Keat get to wear the custom made red white batik shirt? #NDP2019 #TogetherWeGrumpy

— Mr Miyagi (@miyagi) August 9, 2019
Cool Planes
And speaking of highlights, how can you miss out on our RSAF's amazing planes?
Above all. Republic of Singapore Air Force #NDP2019 pic.twitter.com/44qIqv32tV

— Xavier Lur (@xavierlur) August 9, 2019
Bubble Tea Contingent
It's official. Singaporeans are crazy over bubble tea.
---
Advertisements
---
I mean, they're even in our National Day Parade.
LiHo the Hypest Contingent since contingents were a thing #NDP2019 #OurSingapore pic.twitter.com/GIeK3QzAIB

— deadRon (@ChickenMacabre) August 9, 2019
For the previous few years, the marching contingents consists of services essential to Singapore like SingPost, SP, Singtel and more.
And now, with LiHo? You can consider them (and other bubble tea brands by association) to be essential to Singapore's survival too.
LIHO GETTING THAT RECOGGNITION #NDP2019 #OurSingapore

— 文心 🌞 (@ohohoneyy) August 9, 2019
And who could forget the memes?
---
Advertisements
---
The calorie contingents #NDP2019 pic.twitter.com/9ihIdLDxTH

— Mr Derek Foo (@MrDerekFoo) August 9, 2019
I can get behind that.
PS: Did you know you can get 3D bubble tea nail art in Singapore?
Familiar Theme Songs
The armour vehicles are the highlight of past NDPs.
And this year, it's made extra special with the accompanying song: Naruto.
---
Advertisements
---
10 years down the road imma be like: haha yall remember when they played an anime ost at #NDP2019 during march past

— Kuebiko (@kuehbiko) August 9, 2019
Fitting, considering once we put on camo cream, we're like kage bunshins.
And Avengers: End Game for the march in.
It seems @waspsgamora's mum may have noticed something during the marching parade. #OurSingapore #NDP2019 #WhateverItTakes pic.twitter.com/VOQ1w1Jg7a

— Interactive Ira 🦁🇸🇬/TOMORROW (@InteractiveIra) August 9, 2019
---
Advertisements
---
Omg Endgame #NDP2019

— Sacred Guardian Singa (@GuardianSinga) August 9, 2019
Tribute To Our Merdeka Generation
There's a Chinese saying: 饮水思源. Basically, it means to remember where you come from.
This one very touching also can? The merdeka generation people on tanks and the military transport to say hello! #ndp2019

— Sarah Coldheart (@sarahcoldheart) August 9, 2019

And Singapore won't be the country it is today without these folks.
okay, this was truly heartwarming #merdeka generation #ndp2019 pic.twitter.com/OGvfZ5LCQI

— yijunian 江毅俊 (@yijunian) August 9, 2019
Giant Lion
This time without the fish tail.
Shinyyyyy.
---
Advertisements
---
Ramli Sarip
In case you're unfamiliar with him, he's known as Papa Rock and Malaysia's King of Rock. He is also one of the founders of Singapore's rock scene.
So if you love rock, thank him.
THERE IT IS LAH DZAR @dzarismail!!!!!! #NDP2019 pic.twitter.com/epbZUxmMOl

— sallovesall (@sallovesall) August 9, 2019
Majulah Singapure #RamliSarip #NDP2019 pic.twitter.com/9ZsH3fqGah

— The Dead Cockroach (@dead_cockroach) August 9, 2019
Touching Videos
NDP 2019 wasn't just about sparks, shine and glitz. Real-life issues were discussed as well in videos.
---
Advertisements
---
"the virus (HIV) does not discriminate, but humans do" action for aids represent. amazing words, amazing work #ndp2019 pic.twitter.com/6hd52kwGbO

— yijunian 江毅俊 (@yijunian) August 9, 2019
Educators at heart, Singaporeans are.
Last But Not Least…Fireworks
So Happy Birthday, Singapore! And remember, there are armoured vehicles travelling through the streets of Singapore today.
They'll be parking at heartland areas for Singaporeans to view and take IG-worthy photos from at the various PA carnivals today.
---
Advertisements
---
Closest you can get to Ah Boys To Men 4 movie in real life.
This Singapore love story set in the 90s shows you why you should never wait for tomorrow. Watch it without crying: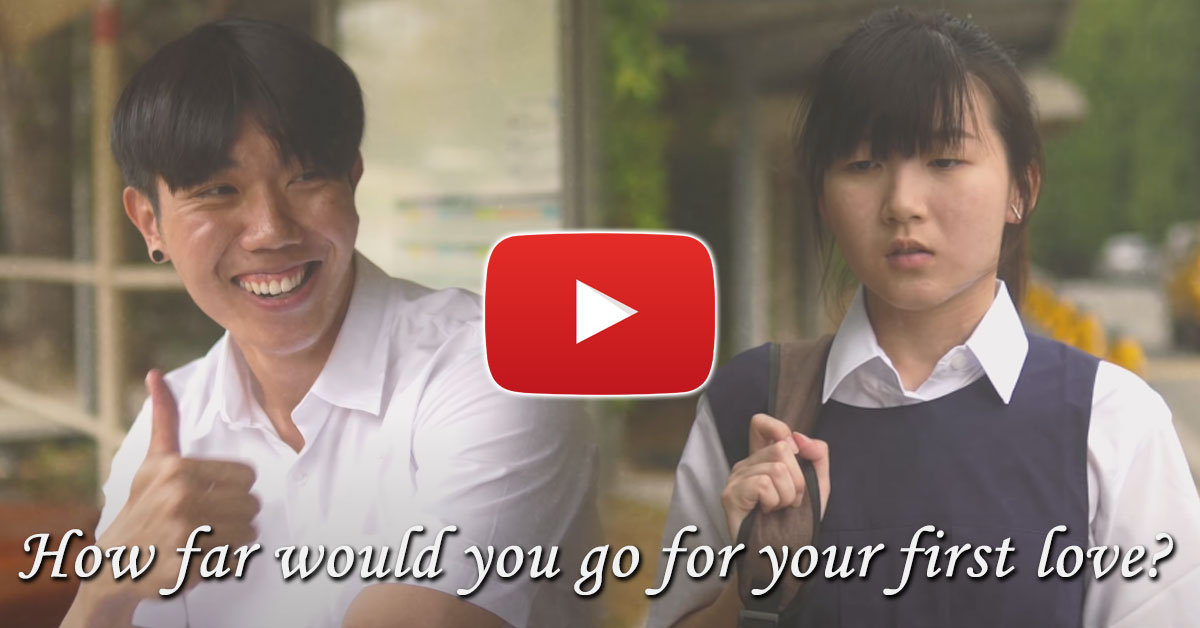 ---
Advertisements
---
Enjoyed this article because it's both informative and entertaining? If so, you should download the Goody Feed app so that you won't miss out on any articles, as there are app-exclusive contents as well! Also, join our Telegram channel if you use Telegram often!
Latest & Popular Articles You Must Not Miss:
---
Advertisements
---
---
Advertisements
---
Our Most Popular Videos You Must Not Miss:
---
Advertisements
---
This Singapore love story set in the 90s shows you why you should never wait for tomorrow. Watch it without crying: