Remember how in primary school when we were not allowed to use pens such that when we made a mistake, we could erase it like it never happened?
Sadly, when you are an adult, your boss is going to scrutinize your mistakes and ignore the positives *sobs*
But what if there was a magic word that worked like an eraser? The word that Henry Thia uses when he makes a mistake?
'Alamak', The Magic Word
In an attempt to own up to their mistake, IKEA displayed this interesting message to explain themselves.
At IKEA it's OK to make a mistake.

We printed the wrong website address on the KLAMBY reusable bag but because it's reusable we won't scrap them.

They're limited edition and they won't be back!
To be honest, if they had not put up this notice, I don't think anyone will ever find out about it.
To summarize, after the bags were printed, they realized their mistake and since thousands of bags might have already been printed, they had to own up and sell it for cheap.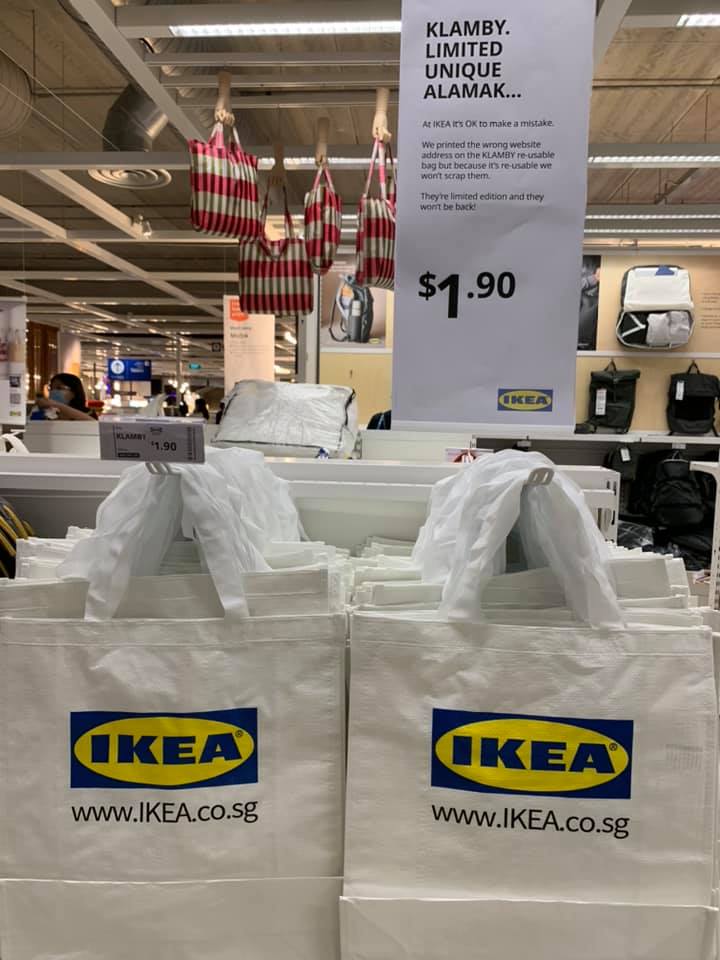 Side note: Did anyone see how creepy are those hands hanging from the ceiling? They look like flying hands out of a Japanese horror film.
On the bag, the website was printed as 'www.IKEA.co.sg' but it should have been 'www.IKEA.com.sg'. For the curious cats out there, the url was broken.
IKEA took the chance to say that they are limited edition, with an absurdly long name "KLAMBY LIMITED UNIQUE ALAMAK."
It's also sold on their website.
Apparently, 'alamak' is a word with Japanese origins. I don't know about you but this bag is worthy of a spot in Muji's shelfs.
Interestingly, IKEA Thailand also sell the same bag and guess what was written on it?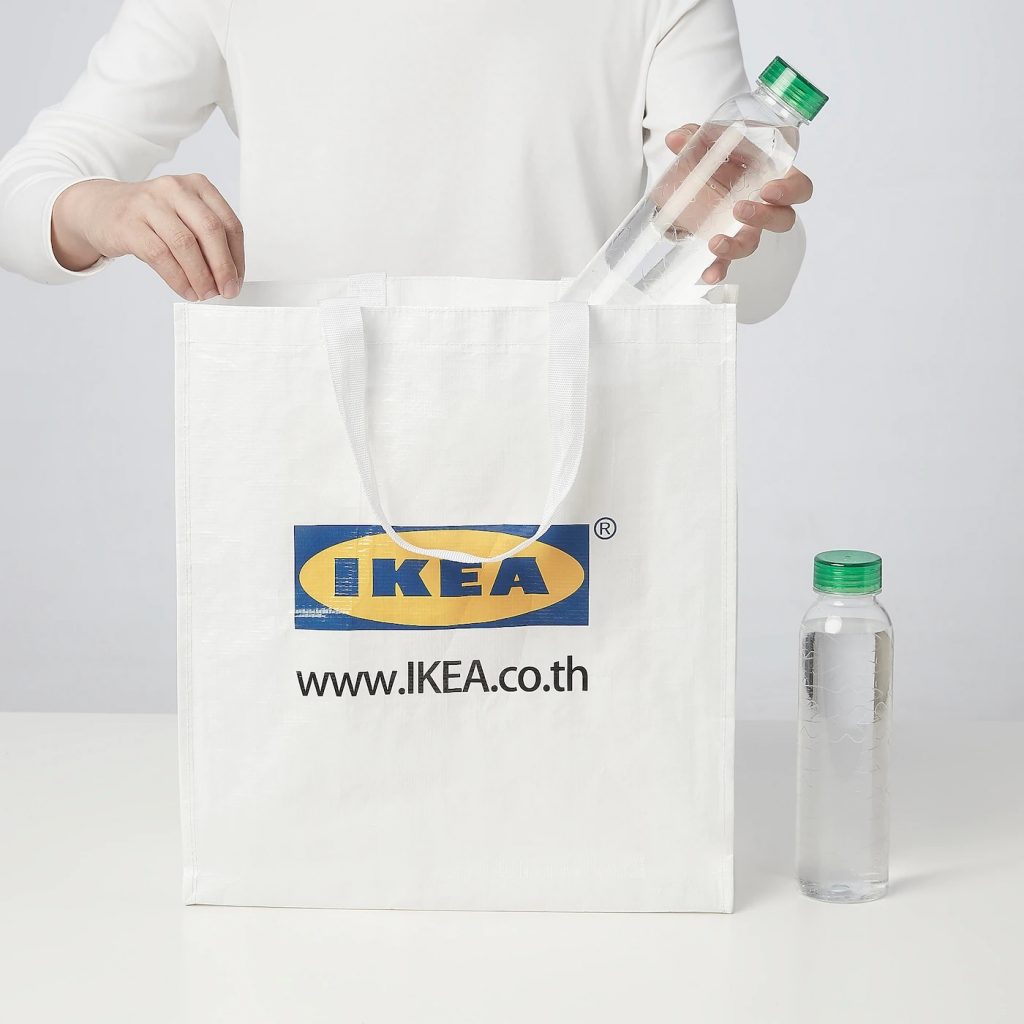 However, that is the correct URL as some countries use .co (e.g. amazon.co.uk).
IKEA Singapore, the Internet King
Unless you live under the rock or haven't paid your internet bills for ten years, you'd know that IKEA is the king of Internet in Singapore.
---
Advertisements
---
Other than tastefully newsjacking to promote their products…
…they recently even did this about a month ago:
Yes, they just make glam-pas and glam-mas great again. This move is to so well-received that it even got a response from the original #hypebeastahgong:

And yes, the restaurant that sells furniture is selling clothes, too.
Featured Image: ikea.com & Facebook (Alicia Cho)
Like writing? Goody Feed is looking for writers! Click here for more info!