---
Advertisements

---
Every now and then, a touching story comes along to hit us in the feels and remind us that our tear ducts are still working.
The most recent one that left me wondering which ninja was cutting onions came in the form of this heartwarming story of an Indonesian family.
Indonesian Family So Poor, Mother Prays for Plate of Rice for Sahur
About two weeks ago, an Indonesian family with eight children's story went viral on social media. 
In an Instagram video posted on 3 April by SiJum Depok, the family told their story about how they have been struggling to put food on the table. The video has over 52K likes and 3K comments.
SiJum Depok is a charity organisation based in Depok, Indonesia.
The mother tearfully revealed in the video that their situation is so dire she prays for just a "plate of rice" so that her children could eat during sahur, which is the pre-dawn meal that Muslims eat before fasting for the day during the month of Ramadan.
You can watch the full video here:
View this post on Instagram
Father Had to Sell Motorcycle, Family Lost Only Source of Income
In the video, the mother explained that the father had previously worked as a cook helper and private driver. 
His last job was as an ojol, a private ride-hailing service provider with a motorcycle. 
Unfortunately, his motorcycle broke down, and he had to sell it for a profit, which led to the family losing their sole source of income. 
---
Advertisements

---
The video's captions state that the father would often walk long distances to seek employment, even walking up to 4 hours away from home on some days. However, he hasn't been able to secure a job.
To feed his family, he pawned his motorcycle license to a porridge seller and only received 50,000 rupiah (S$4.46) for it, which is barely enough for one meal at a coffee shop in Singapore. 
The caption of the Instagram post urged viewers to donate to the charity, asking them to help these "pious people".
Family Moved to Tears from S$445 Worth of Donations and a New Motorcycle
However, this story does have a happy ending. Touched by the family's plight, many netizens felt compelled to donate to them.
Sijum Depok's Instagram page made a follow-up video just two days later to give updates on the family's situation. You can watch the full video here:
View this post on Instagram
In this video, the family is presented with a stack of cash worth five million rupiah (S$445), which moved the grateful mother and father to tears.
The caption in the following image read that the family "immediately cried and did not expect to receive that much money".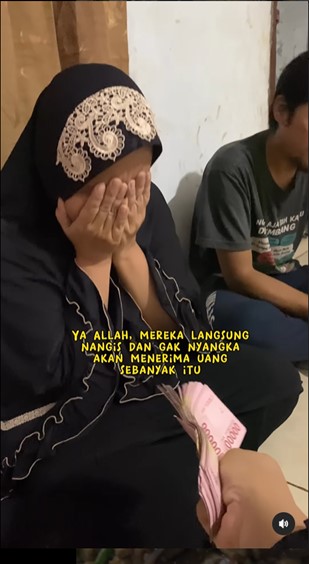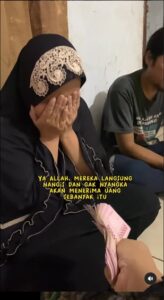 The video also shows the father prostrating himself on the ground, crying from receiving a new motorcycle, and embracing those who had come to his house to deliver it.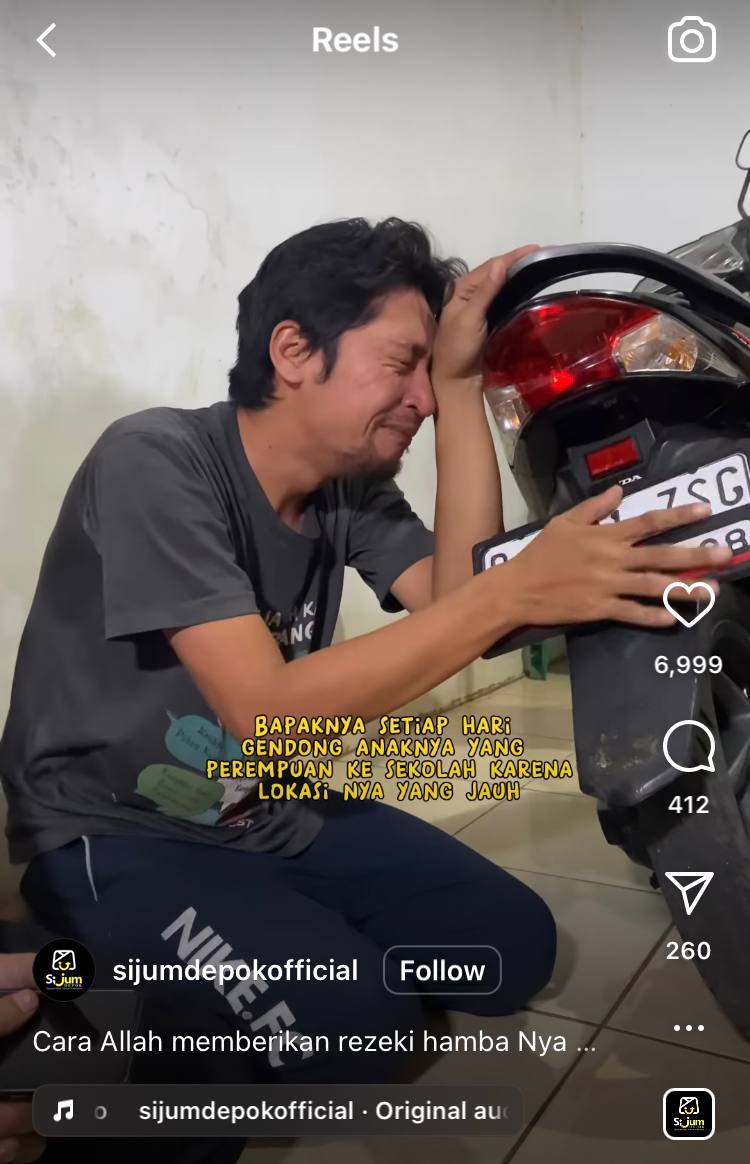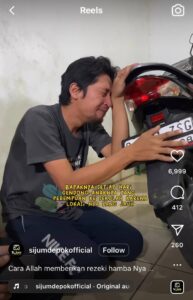 The gesture also deeply touched their daughter, who cried tears of joy after learning that with the newfound transport, she did not have to spend long hours walking to school anymore.
---
Advertisements

---
The video stated that the father had often carried his children and walked long distances.
Faith in Humanity is Restored
Amidst the constant news of unrest in the world, stories that show the good side of people certainly restore a semblance of faith in humanity.
Closer to home, there are also ways to help. If you'd also like to contribute to society through volunteer work or donations, there are a number of organisations that allow you to offer your services.
Charity services often find difficulty recruiting volunteers, particularly around the holiday season.
However, please remain responsible when donating, and don't give away things you wouldn't like to receive, like this local charity that received pest-infested mattresses from a hotel. Donations are not synonymous with garbage dumps.

How much cash are you getting in December 2023 from the Government? Here are the facts simplified for you:
Read Also: