Whenever Apple drops a new iPhone, you can expect long queues.
While you probably won't see the same situation this year, Covid-19 and all, the same sense of excitement is still palpable online.
If you're as excited about the upcoming iPhone 12 series as the cats in the office, here's everything you need to know about it.
1. 5G-Enabled Series
5G has been the talk of the town recently, especially for M1 users.
If you're someone looking for a 5G-enabled phone, the iPhone 12 series could be the thing you're looking for.
At its launch event, Apple claims that they have tested the new iPhones with 100 carriers across 30 regions in the US and have achieved speeds of up to 4GBPS.
That's 4 gigabytes per second, which means streaming your next episode of Zombie Detective in Super-HD without a WiFi connection is not impossible anymore.
Of course, that's under "ideal conditions" and "real-world results might vary", Apple said.
It also depends a lot on the service provider so chances are, if you're from Singtel, you won't be seeing that speed anytime soon.
2. Models Available
There are four models available in the iPhone 12 series.
For the iPhone 12, there is the normal version (6.1″ screen) and the mini version, the iPhone 12 mini (5.4″ screen).
For the pro versions, there is the iPhone 12 Pro (6.1″ screen) and the iPhone 12 Pro Max (6.7″ screen).
Yes, 6.7-inch. The iPhone 12 Pro Max is the largest screen for iPhones Apple has created so far.
They, of course, come at different prices, which we'll reveal later on in the article.
---
Advertisements
---
But what is exactly the difference between them? A quick reference from CNET shows that besides the screen size and the size of the phone, there are no differences between the models in the same category (i.e. iPhone 12 vs iPhone 12 Mini and iPhone 12 Pro vs iPhone 12 Pro Max).
There are, however, some differences between the iPhone 12 Pro and iPhone 12.
Storage capacity, for one, and the Pro versions having a Lidar Scanner.
You can read the specs in full here.
3. Thinner In Size, Tougher In Life
According to Variety, the iPhone 12 is 11% thinner and 15% smaller in volume compared to the previous iPhone 11 model.
This means you can expect the new iPhone 12 series to fit better in your hand.
---
Advertisements
---
However, just because it's smaller and thinner doesn't mean it's weaker.
iPhone, which is notorious for cracked screens, finally decided to do something about this bad rep once and for all.
All four models come with a Ceramic Shield screen that was developed together with Gorilla Glass.
This screen, which sounds tough AF, claims to be tougher than conventional glass screens.
I guess the only way we'll know is two years later and keep an eye out on Twitter for iPhone cracked screens-related complaints.
---
Advertisements
---
The phones are also dust and water-resistant and the display will include Apple's iconic Super Retinal XDR OLED display and support Dolby Vision and HDR 10.
In other words, watching movies or playing games on the phone is going to be epic.
4. Welcome To Apple MovieMaker
Yes, I know MovieMaker isn't an Apple product; it's Microsoft's.
But wait till you hear what the new iPhone 12 can do.
The iPhone 12 series feature the following lens:
---
Advertisements
---
iPhone 12 and iPhone 12 Mini: 12MP wide lens, 12MP ultra-wide lens
iPhone 12 Pro & Pro Max: 12MP wide lens, 12MP ultra-wide lens, 12MP telephoto lens
The iPhone 12 Pro models can record HDR video in Dolby Vision.
DSLR? All you need is an iPhone for the shooting.
But that's not where the goodness ends.
The Pro versions can also edit 4K videos at up to 60 Frames per second directly on the iPhone itself.
From someone who dabbles in video editing from time to time, I'll say that's usually enough for online and offline videos.
---
Advertisements
---
DSLR? Video editing laptop? That's so yesterday.
Of course, I'll hazard you'll still need some accessories like a mic or a stabiliser when you shoot.
5. Console-Quality Games
Your phone isn't just used for texting or calling anymore.
It's now a hub for your movies, your work and even your gaming; and that seems to be what Apple is angling for with their iPhone 12 series.
Allowing you to shoot and edit your own movie, streaming HD videos and stalk people isn't enough; they want you to play console-quality games on their device as well.
---
Advertisements
---
Featuring Apple's fastest processor, the A14 chip, Apple claims that users can use their iPhone 12 devices to play "console-quality" games.
According to Apple's website, the A14 chip blows competitors out of the water and is 50% faster than any other smartphone chips out there.
Riot Games also announced that League of Legends: Wild Rift will be coming to iPhone 12 soon.
The best part?
No matter whether you go for iPhone 12 or the Pro versions, they all have the A14 chips so theoretically, you can choose the cheapest iPhone 12 model and still enjoy the gaming experience.
---
Advertisements
---
6. No Headphones & No Wall Adapter
You've been hearing good news so far, so here's one that might dampen your enthusiasm.
When you purchase the phone, you'll get it without the headphones or wall adapter.
This move, Apple claims, is so that they can reduce wastage.
It wouldn't be much of a problem if you're already an iPhone user and you're a proud owner of a pair of AirPods.
---
Advertisements
---
If you aren't, however, here's how much extra it will cost you:
The cheapest pair starts from S$239 while you can opt to go for a more premium version that starts from S$379:
That's if you want to go for an AirPod. If you don't mind something cheaper, they do have a Bluetooth headphone selling at S$74.95: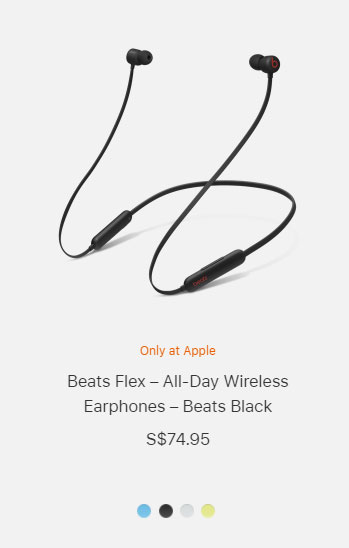 ---
Advertisements
---
The phone comes with a USB C to Lightning Cable that allows you to plug your phone into laptops or adapter to charge.
7. Wireless Charging
The days of plugging a cable into the butt of a phone to charge the batteries are over.
It's not the era of the "wireless", from headphones to internet connectivity and even, battery charging.
Along with the iPhone 12, Apple also announced the new MagSafe for iPhone.
It's a magnetic-based wireless charging system touted to charge up your phone twice as fast as other systems.
---
Advertisements
---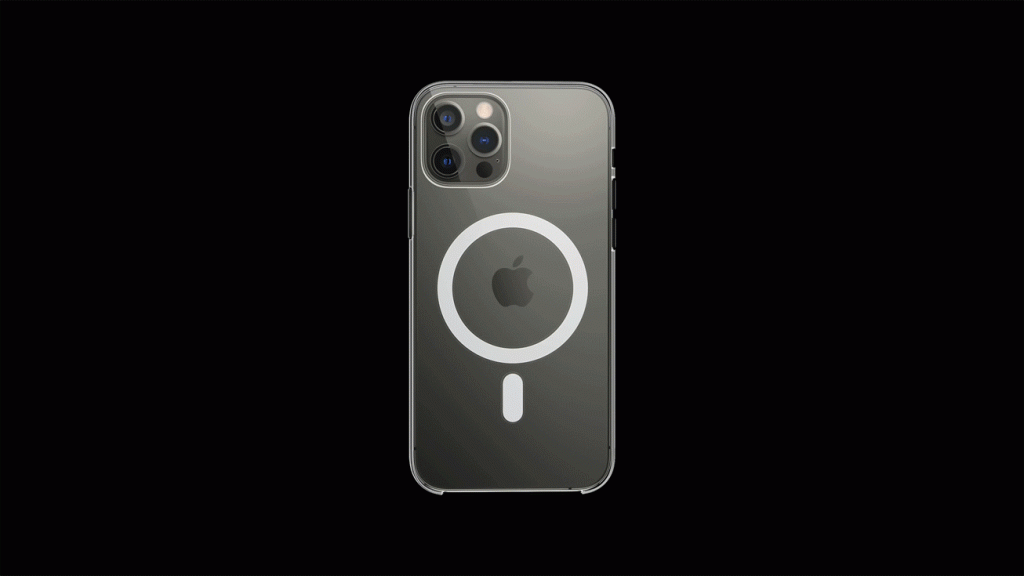 Other than the wireless charging mechanism, they also sell cases that allows you to charge your iPhone without having to remove the casing every single time.
As with anything Apple, it can be pretty pricey. Be prepared to shell out $135 for the full kit:
A quick check on Apple's website reveals that the wireless charger itself costs $59: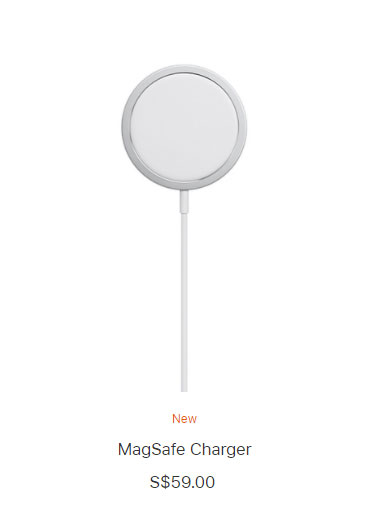 ---
Advertisements
---
While a clear casing will set you back by $75: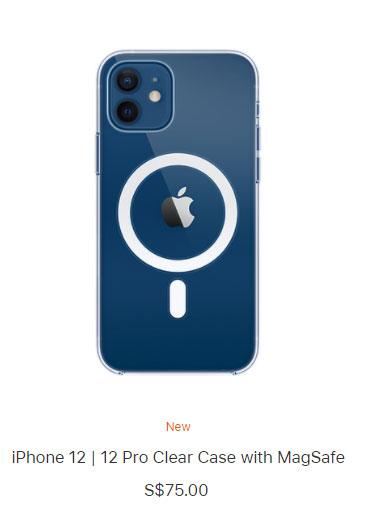 Don't worry if you're not a fan of current choices because not only will more variety be added, third-party case makers are also coming out with designs of their own.
8. Pricing & Pre-order Details
Finally, the most important questions: When can you get it and how much will it cost.
According to Apple's website, here are the prices of the iPhone 12 series:
---
Advertisements
---
iPhone 12: S$1,299
iPhone 12 Mini: S$1,199
iPhone 12 Pro: S$1,649
iPhone 12 Pro Max: S$1,799
Yes, not exactly cheap.
People in Singapore can pre-order their iPhone 12 and 12 Pro from this Friday, 16 Oct 2020, and they will be available on 23 Oct 2020.
Pre-orders for the iPhone 12 Mini and the Pro Max will begin on 6 Nov 2020, and they'll be available a week later on 13 Nov 2020.
According to Apple, the iPhone 12 will be available through the Apple Store and "selected carriers".
We're guessing Singtel, M1 and Starhub, at the very least.
You can also pre-order from Apple's website here.
Like writing? Goody Feed is looking for writers! Click here for more info!