Like the Fast and Furious franchise, the iPhone saga is never-ending.
And it appears that we're now at 13. Incredible stuff.
Yet here's the thing; is the iPhone series as stagnant as the FIFA series, in the sense that each "evolution" is basically a minimally enhanced version of its predecessor…
Or is it so much more than that, to the extent that iPhone lovers will once again scramble to get the latest edition?
Without further ado, we roll out 10 wholesome facts so that you, the consumer, can decide.
1. A15 Bionic Chip
Touted to be speed-boosting, camera-elevating, reality-augmenting, power-optimising and privacy-protecting, the all-new A15 bionic chip will reportedly be capable of locking down personal info such as your Face ID data and contacts through its Secure Enclave.
In addition, it will also be able to translate text for you… on an automatic basis. So no more unnecessary fiddling with Google translate. The future is here.
Also, the chip is said to boast a CPU that's up to 50% faster than the competition and possesses graphics up to 30% better than the norm. In fact, the only smartphone chip that's faster is the one in…
iPhone 13 Pro.
What a flex… but we're not complaining.
And for the record, we're just getting started.
2. A Faster 5G Connection
The new series will also boast a faster 5G connection, making all your video call and gaming experiences a lot faster.
This is made possible due to the implementation of a custom 5G antennae, as well as radio components.
What's more; there's a Smart Data mode that will conserve power for you if that speed isn't exactly needed.
Imagine going so fast that you need something to hold you back.
3. Dual-Camera System
The camera function has just received a massive upgrade.
---
Advertisements
---
Turning the lenses 45 degrees, Apple has managed to fit in their best dual-camera system in history, accompanied by its biggest Wide camera sensor ever.
They also fit in a sensor-shift optical image stabilisation function, alongside an Ultra-Wide camera that comes with a faster sensor.
What this means is that with the new series…
More detail can be seen in the dark areas of your photos
Up to 47% more light can be captured in your photos and videos
Shots will be kept steady even if your hands tremble 24/7 like our resident videographer
4. Cinematic Mode
Filming with your phone has also just reached an all-new level.
With the new Cinematic mode, the focus will automatically be diverted to the central figure, all while creating a "beautiful depth-of-field effect all around them." It will also be able to detect new subjects and shift the focus accordingly.
And incredibly, you'll be able to change the focus or adjust blurry shots even after shooting! So no more smarmy retakes due to filming errors!
---
Advertisements
---
In addition, the iPhone 13's cinematic mode films in Dolby Vision HDR, ensuring a high-quality filming experience.
The front camera has also been upgraded to possess all the latest features from the back cameras.
These include Cinematic mode, Portrait mode and even Dolby Vision HDR recording.
5. Storage
The iPhone 13 will start from 128GB for all your photos and videos, so you will never have to feel compromised or inefficient ever again!
In essence, the enhanced storage capacity will ensure that any high-production film that goes into your phone will not need to be cut for storage reasons!
---
Advertisements
---
6. Higher Battery Life
The new iPhone 13 will have up to 2.5 hours more battery life.
Meanwhile, its mini counterpart will have up to 1.5 hours more battery life.
7. Colours
The iPhone 13 will reportedly come in five different colours: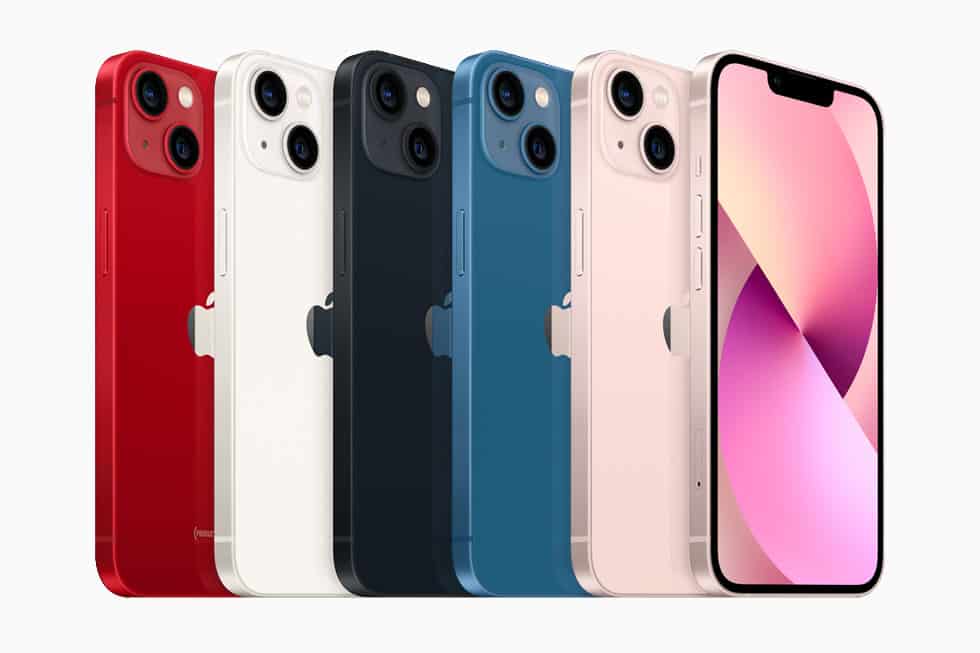 Pink
Blue
Midnight
Starlight
Red
Meanwhile, the Pro version will also come in colours such as:
Graphite
Gold
Silver
Sierra Blue
8. Prices
Over here in Singapore, the new phones will be retailing for the following prices.
---
Advertisements
---
The iPhone 13 will be selling for S$1,299, while its mini counterpart will go for S$1,149.
Meanwhile, the iPhone Pro will be retailing for S$1,649, with the iPhone Pro Max retailing for S$1,799.
9. Release Date
The line-up will be made available in Singapore from 24 September 2021 onwards.
Meanwhile, preorders will start from 8pm on 17 September.
10. Other Releases
At the same time, Apple has also unveiled its newest iPad mini and Series 7 Watch.
---
Advertisements
---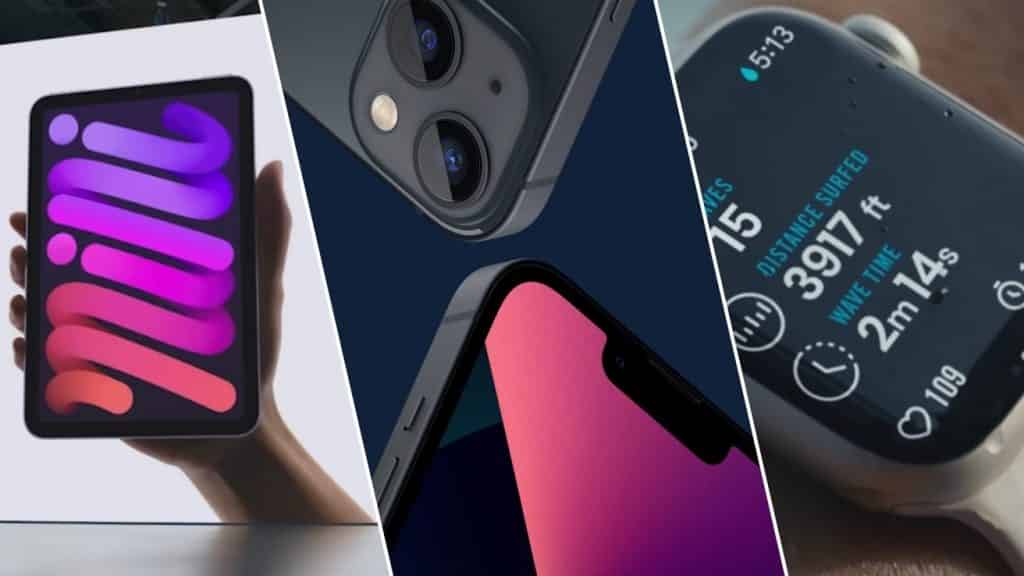 Like the phone, the compact tablet has been equipped with 5G connectivity, and it will boast a design similar to that of the iPad Pro.
It's expected to start from S$749 here, and will reportedly be made available by next week.
Meanwhile, the watch will have a larger display as well as a faster-charging speed, and will reportedly start from S$535 here.
The exact date of release, however, has not been announced.
And there you go; 10 facts about Apple's latest product, including the iPhone 13. Are you excited for 24 Sep 2021?
---
Advertisements
---
Read Also:
Feature Image: Apple
---
This Singapore love story set in the 90s shows you why you should never wait for tomorrow. Watch it without crying: