---
Advertisements

---
Sometimes we take peace for granted, as it's no secret that Singapore is a so-called haven with low crime rates and threats.
Hence, most of us don't know what living through war and other forms of turmoil feels like.
And we certainly don't expect our fellow countrymen to be trapped in the middle of this somewhere else.
Former Singaporean actor Ix Shen has detailed his experience living through the Russia-Ukraine War in his new memoir.
A fresh, new perspective, perhaps reading this could put us in the shoes of those living through war and allow us to see the stark differences between our lives and theirs.
Life in Ukraine
Ix Shen, 51, was formerly a television actor. He met his Ukrainian wife, a traditional Chinese medicine practitioner, in 2015, and they married in 2021 before moving to Kyiv.
After being caught in the Ukraine invasion by Russia last year, Shen became a correspondent for media outlets, reporting live on the happenings of the war.
He has since published a memoir entitled 'Impressions of an Invasion: A Correspondent in Ukraine'.
The book details his experiences during the beginning of the war when he first evacuated to the city of Lviv from Kyiv and out of Ukraine to Poland after that.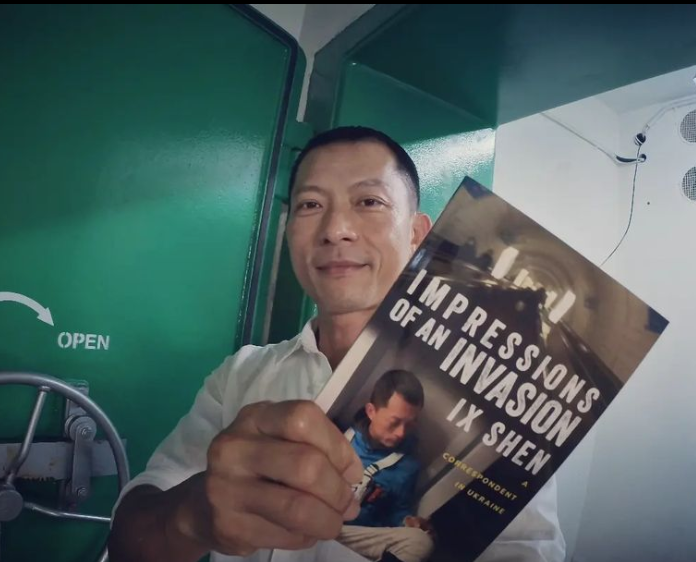 He mentioned that writing the book was a form of "therapy" to him, allowing him to cope with his experiences and come to terms with how the event had changed him.
Talking to CNA938 Asia First, Shen also said that he received many questions with regard to his experiences in Ukraine, and the book was the simplest way to address them all.
The book also includes photographs taken by Shen during the events of the war, illustrating how raw his experiences were.
He highlighted that living through a war meant you had to come to terms with the idea of not being alive the next day.
He also said that he was thankful that they managed to survive their days in the war.
Shen even held the media launch for his book on Thursday (25 May) in a bunker, as he had lived in one during the invasion and wanted the media to have the immersive experience of lacking your needs during a war.
The guest of honour was Ukraine's Ambassador to Singapore, Kateryna Zelenko. She mentioned the war was not only her country's fight, as it is an event that can spur younger Singaporeans to not take safety and security for granted.
Shen continues to contribute to the aid of those affected by the war.
His book will be available in major bookstores and online stores from June and will sell for $23.35 before Goods and Services Tax (GST).
Ix Shen's Evacuation to Poland
Before he escaped the war, Shen resided in Kyiv with his wife. He had provided daily updates about the war and informed the public that he was safe in an Instagram post announcing that he would be evacuating to Lviv.
He told Straits Times that he and his wife would take shelter in the basement of their apartment building whenever shooting sounds, or air raid sirens were heard, while other residents hid in the stairwells.
He stayed in Kyiv when the invasion broke out because he and his wife felt obligated to help. His wife is also a reservist medical officer.
---
Advertisements

---
As the fighting intensified, he and his wife drove 550 km from Kyiv to Lviv, where he took an overnight bus to Poland's capital Warsaw.
View this post on Instagram

In an Instagram update, he showed volunteers helping refugees out, providing food and clothes, at the Poland-Ukraine border 70 km from Lviv.
And now, he is back safely in Singapore.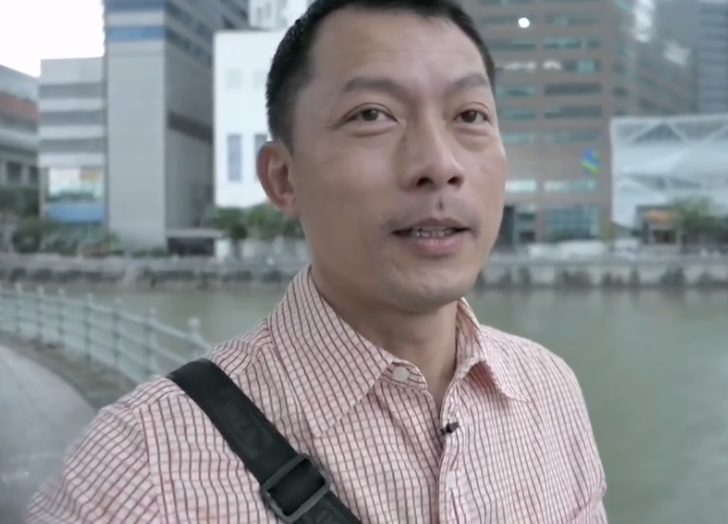 Poland has received 1.5 million refugees from the Russia-Ukraine conflict as of October 2022.