Some troubling incidents in our lives, especially when it involves our health, can throw a spanner in our life goals.
But we often find out that it's for the best, as while pursuing our dreams is important and fulfilling, nothing is worth risking our health over.
And it can sometimes take a serious incident to remind us of that.
Jeanette Aw Closing Her New Bakery in September After She 'Blacked Out'
Jeanette Aw's bakery will be closed for the month of September after she fainted in her store last Friday night (6 Aug).
Aw made the unexpected announcement in an Instagram post the next day on her bakery's official account.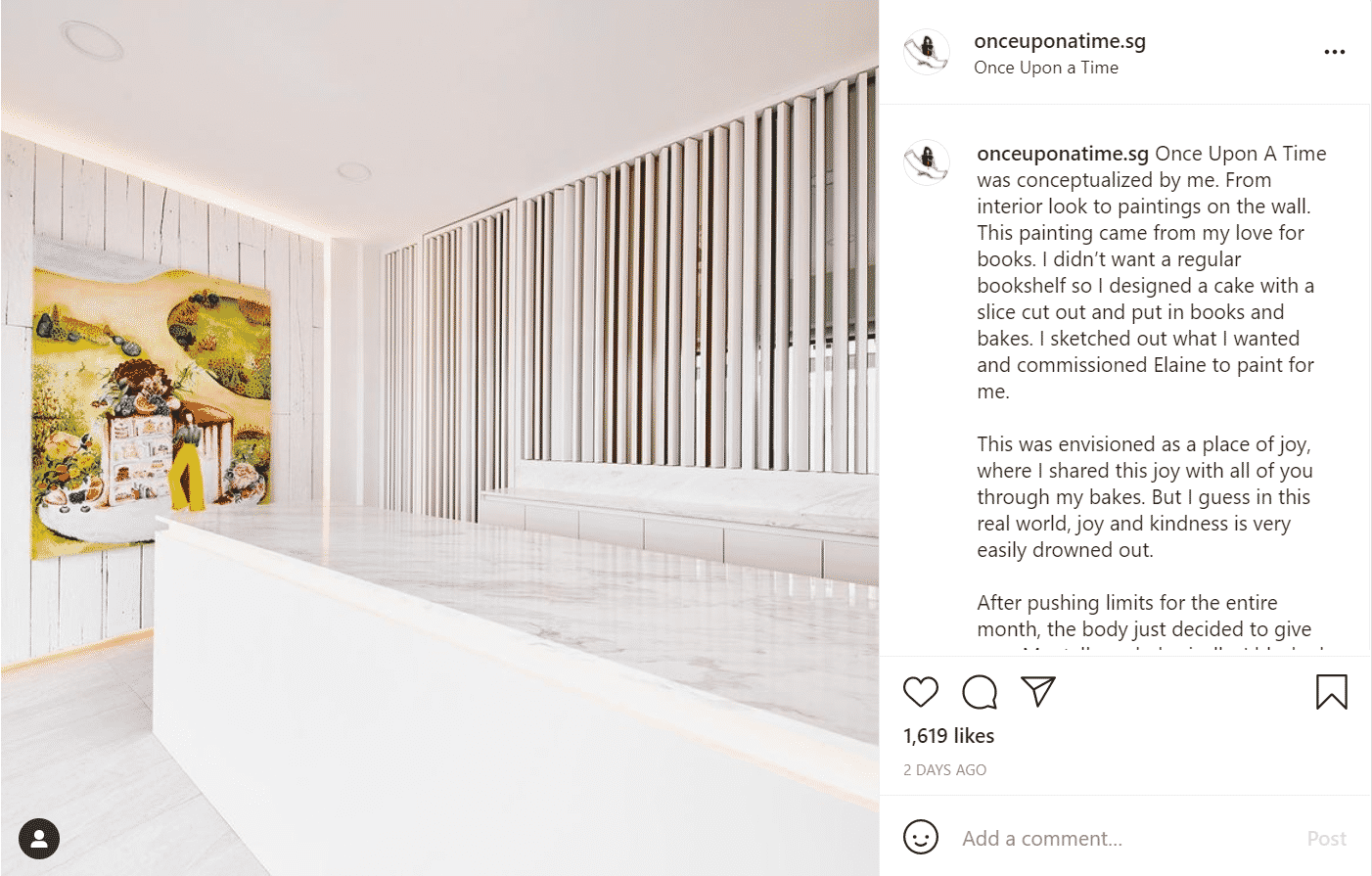 As Aw noted, her bakery, Once Upon a Time, was her creation, with her having the final say on everything from the interior design to the paintings on the wall.
"This was envisioned as a place of joy, where I shared this joy with all of you through my bakes," Aw wrote.
"But I guess in this real world, joy and kindness is very easily drowned out."
Aw said that after "pushing the limits" for one month, her body "gave way" mentally and physically.
"I blacked out in this place of pristine white," she said.
Speaking to Lianhe Wanbao, Aw's manager said she fainted on Friday night while baking cakes after overexerting herself for nearly three months.
In her post, Aw said the episode made her realise where her priorities lie.
The 42-year-old said she will be taking September off to rest, and that the bakery will not be open for that month.
The good news for customers is that Aw will be completing her orders in August before taking her break.
Knows What She's Doing
Unbeknownst to many, Aw actually has expertise in baking pastries.
The 42-year-old enrolled in the prestigious Le Cordon Bleu Dusit Culinary School back in 2018, and graduated with a Diploma in Patisserie Arts in 2019.
---
Advertisements
---
When it opened in May this year, Once Upon a Time's humble menu started with just three items: the Blueberry Burst, a French almond cake, and a western rendition of our beloved pineapple tarts.
Before she opened her bakery, Aw ran a successful home-based bakery business, which sold a fudge brownie that was so popular it took around six months for Aw to fulfil the orders on her waiting list.
The bakery's website, where customers made orders, crashed before the bakery was even opened.
It's safe to say that Once Upon a Time has become rather popular with residents here, and they'll surely be disappointed by the news of the closure.
Read Also:
Featured Image: Instagram (onceuponatime.sg; jeanetteaw)
---
A new virus has been identified in China, and it's infected 35 people. Would it be the next COVID-19? Watch this and you'd know: