---
Advertisements

---
With the F1 Grand Prix coming to town, Singapore's night life is full of activity and music once more.
Even if you don't have a ticket to attend the race, there is still plenty that you can do to entertain yourself for the week.
Currently, Kampong Glam is holding a 10-day food and entertainment festival that lasts until 2 October.
There are all sorts of entertainment available, from street parties with live music, food trucks, to dances and outdoor cinema.
There is no entrance fee for the 10-day GLAMboyant, and all you need to do is head down to Kampong Glam in the Bugis area!
Foodyard @ Aliwal Street Carpark
Every great Singapore event must be accompanied by good food.
Kampong Gelam has set up an entire Foodyard with over 10 food trucks at Alwai Street Carpark, just opposite of the Aliwal Arts Centre.
Stalls like Picanhas, Syukor Burger and Satay Man will be up and running, so head over for the good food.
The stalls will be open from 3pm to 11pm on Monday to Thursday, and from 12 noon to 11pm on Friday to Sunday.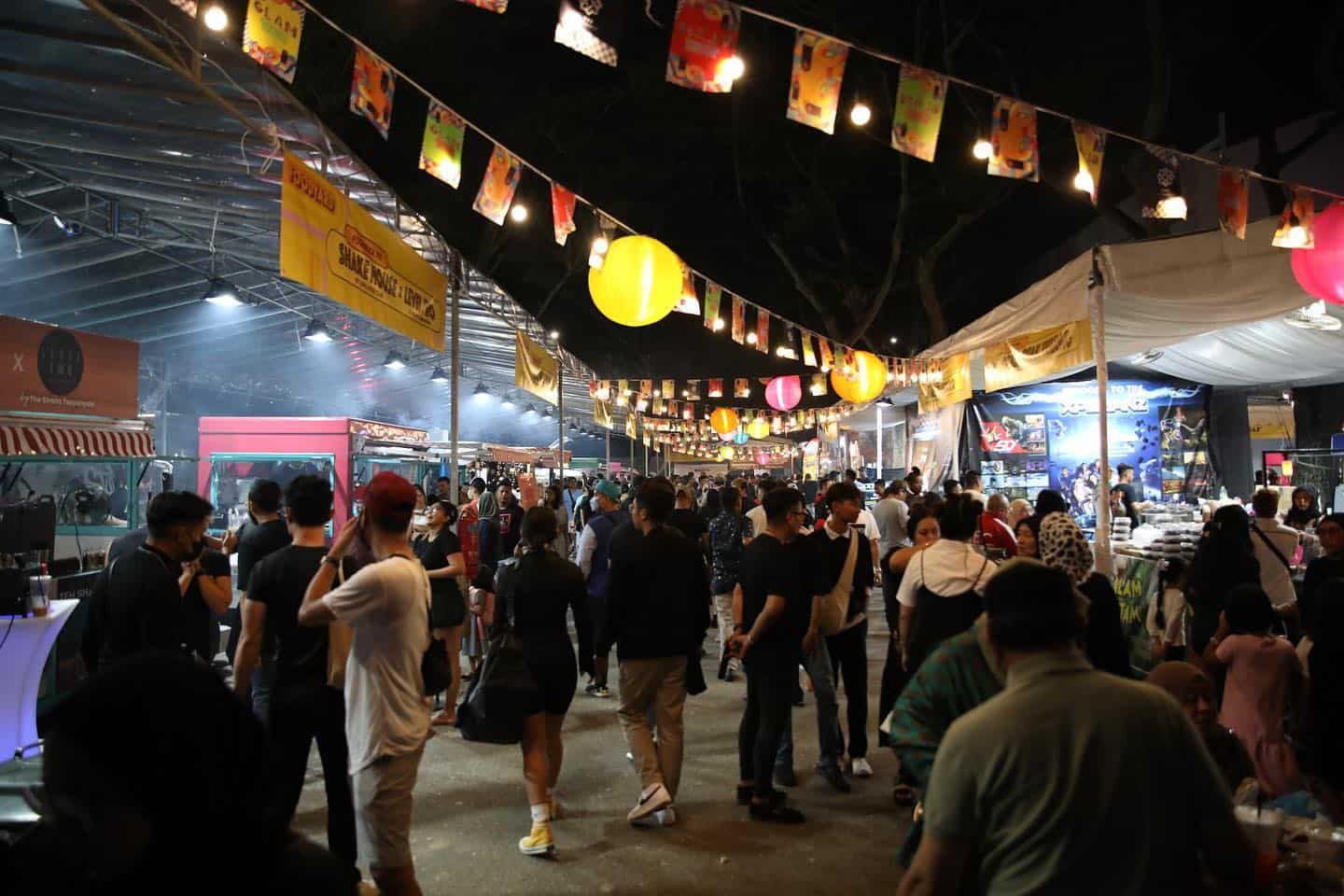 Live Music
Kampong Gelam is going all out for entertainment, because there will be three categories of music available at the festival: live bands, buskers and DJ sets.
Starting from late noon, usually around 4:30pm to 5pm, the evening of festivities will be kicked off by a few well-known buskers performing on the streets such as Arya Yunata, Jamiel Said, Kun, Wawan, Shaun Jansen, Ryan Sufiyan, and Zai Lim.
Afterwards, you can head over the main stage where various Deejays will be glamming up the night with their own music sets at 7:30pm sharp.
The performance schedule is as follows:
26 Sep (Mon) – DJ Naddz

27 Sep (Tue) – DJ Kelibre

28 Sep (Wed) – The AidileOne

30 Sep (Fri) – DJ Zart, DJ Shai, DJ Snickaz, DJ Admin, DJ Groovewerks, DJ Percy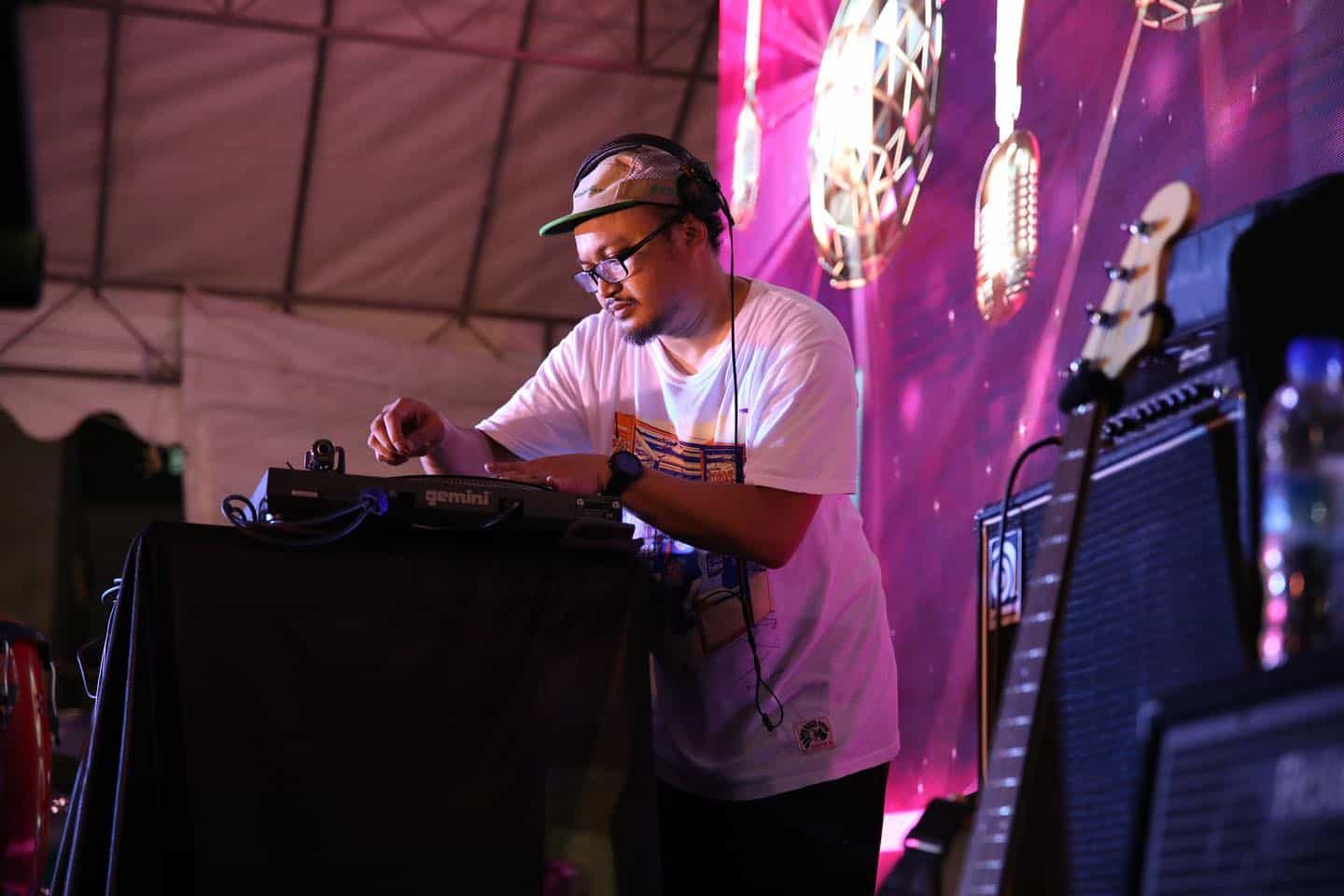 There will also be live band performances that will enliven the night with old school vibes and reggae.
Although bands like Raw Energy, the Instigator Afrobeat Orchestra, Hanafie Warren and Majesty have already performed last week, TNT Live and Bushmen will be performing on Monday (26 Sep) and Friday (30 Sep) respectively, at 8:30pm.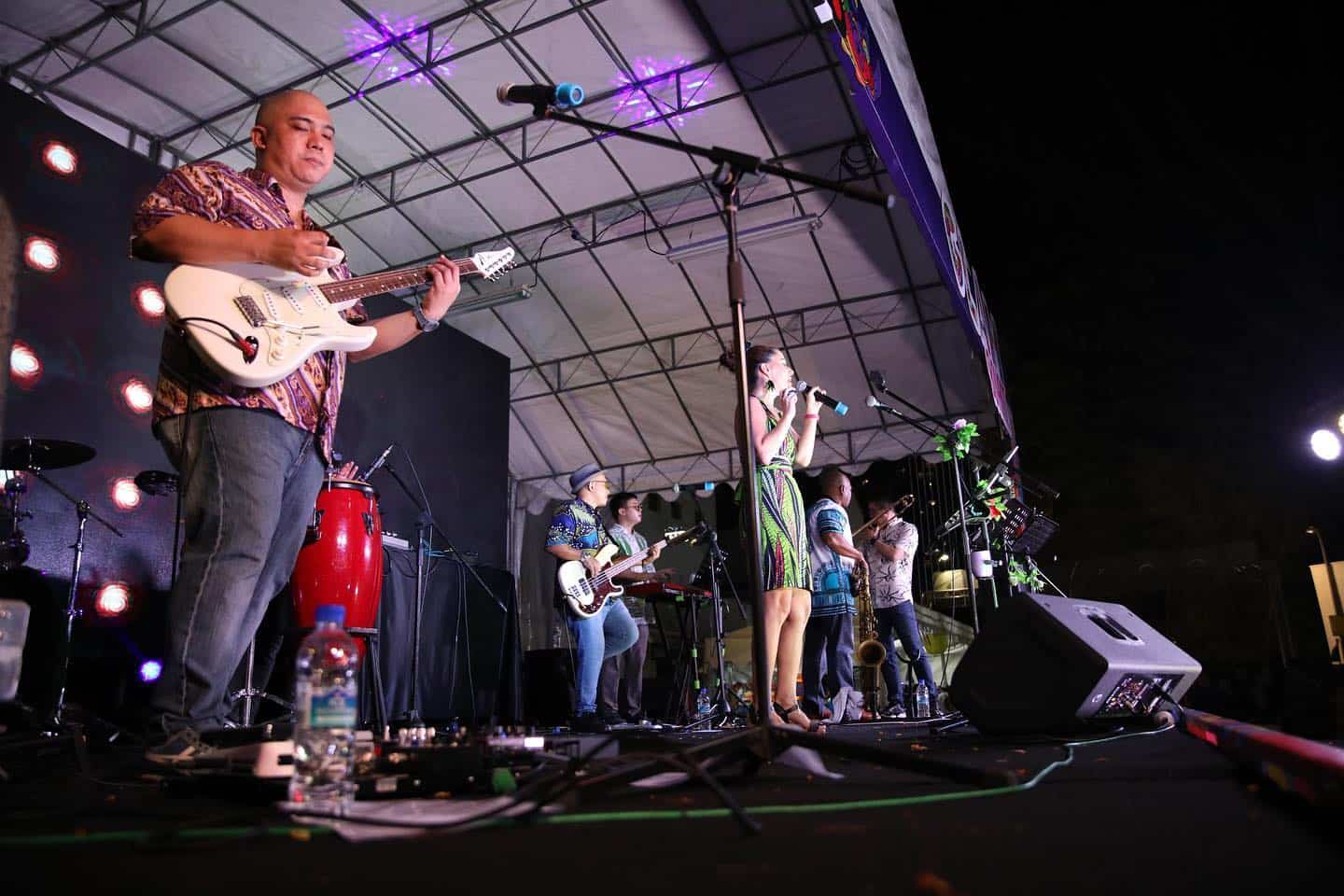 Outdoor Cinemas @ Sultan Gate
If you prefer something more low energy, then you might be interested in the outdoor cinema that will be screening popular blockbusters.
The tickets cost $20 per person and they can be bought from Klook.
Since it is a silent cinema—because there is no way the outdoor showing is going to beat the noise coming from a few streets away—viewers will have to download the Cinewav app from Apple or Google Play to listen to the music through their headphones.
Snacks can be bought from the Foodyard.
Movie Schedule
26 Sep – 7:30pm The Fault in Our Stars, 9:30pm Hidden Figures

27 Sep – 7:30pm Shang-Chi and The Legend of The Ten Rings, 9:30pm Aliens

28 Sep – 7:30pm (500) Days of Summer, 9:30pm Goal

29 Sep – 7:30pm Ironman, 9:40pm Ghostbusters Afterlife

30 Sep – 7:30pm The Greatest Showman, 9:30pm Jumanji Welcome To The Jungle

1 Oct – 7:30pm Captain Phillips, 9:30pm The Matrix

2 Oct – 7:30 The Batman
BMX Performances @ Sultan Gate Park
If you are an adrenaline-seeker, then you should head down to the festival this weekend (1 Oct to 2 Oct) to catch professional BMX riders performing their stunts, as well as Airbag jump shows.
---
Advertisements

---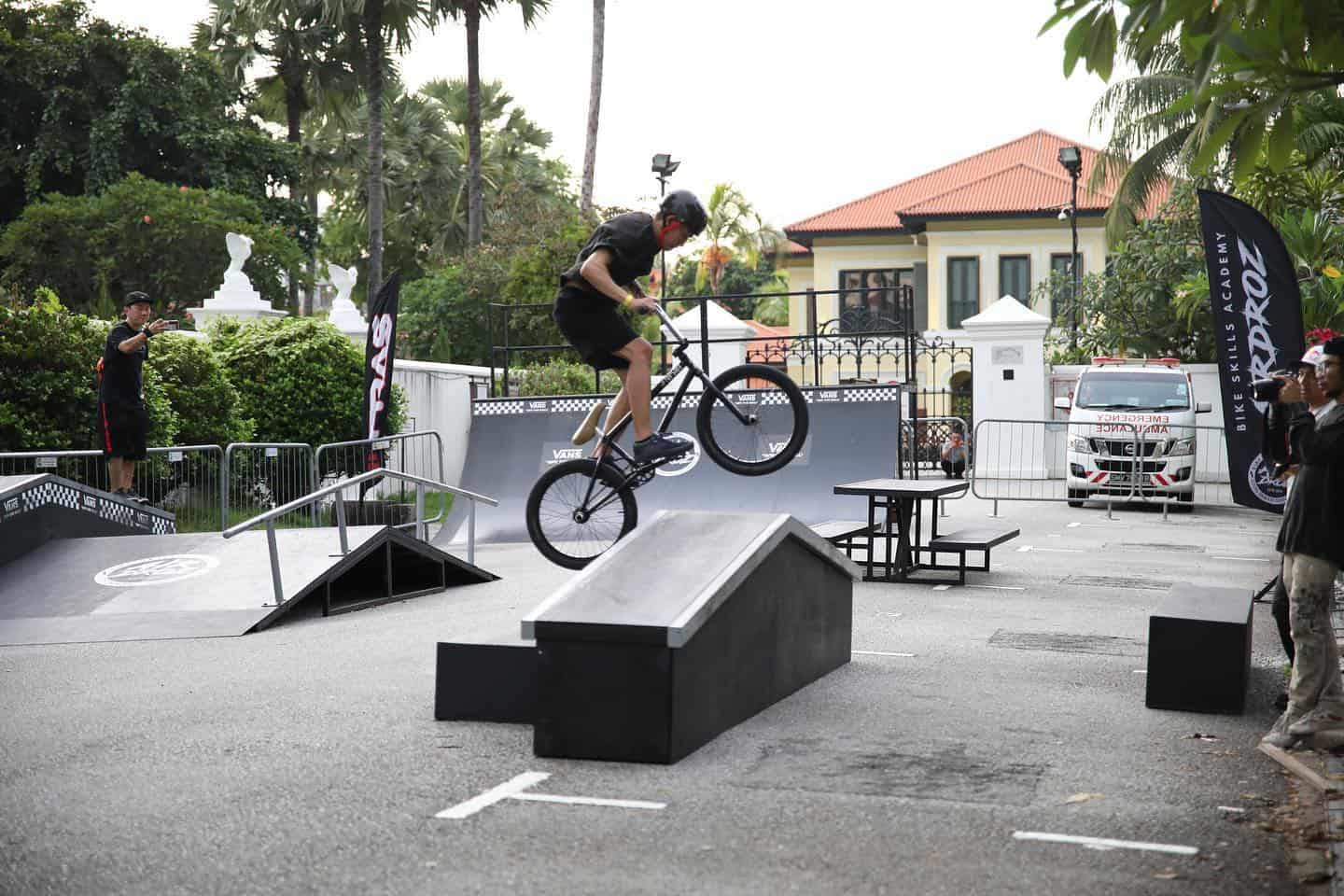 In fact, you can even try your hand under the guide of exports at the free BMX Freestyle Workshops.
You can either register here or contact 8468 2575.
Airdroz will also be having Airbag Jump Sessions, but it will cost $20 per pax.
The Airbag sessions will run from 26 to 29 Sep, whereas the BMX workshop will be happening over the weekend.    
Traditional Dances @ Baghdad & Bussorah Street
To stay true to the Kampong Glam theme, there will be traditional dances at Baghdad Street and Bussorah Street.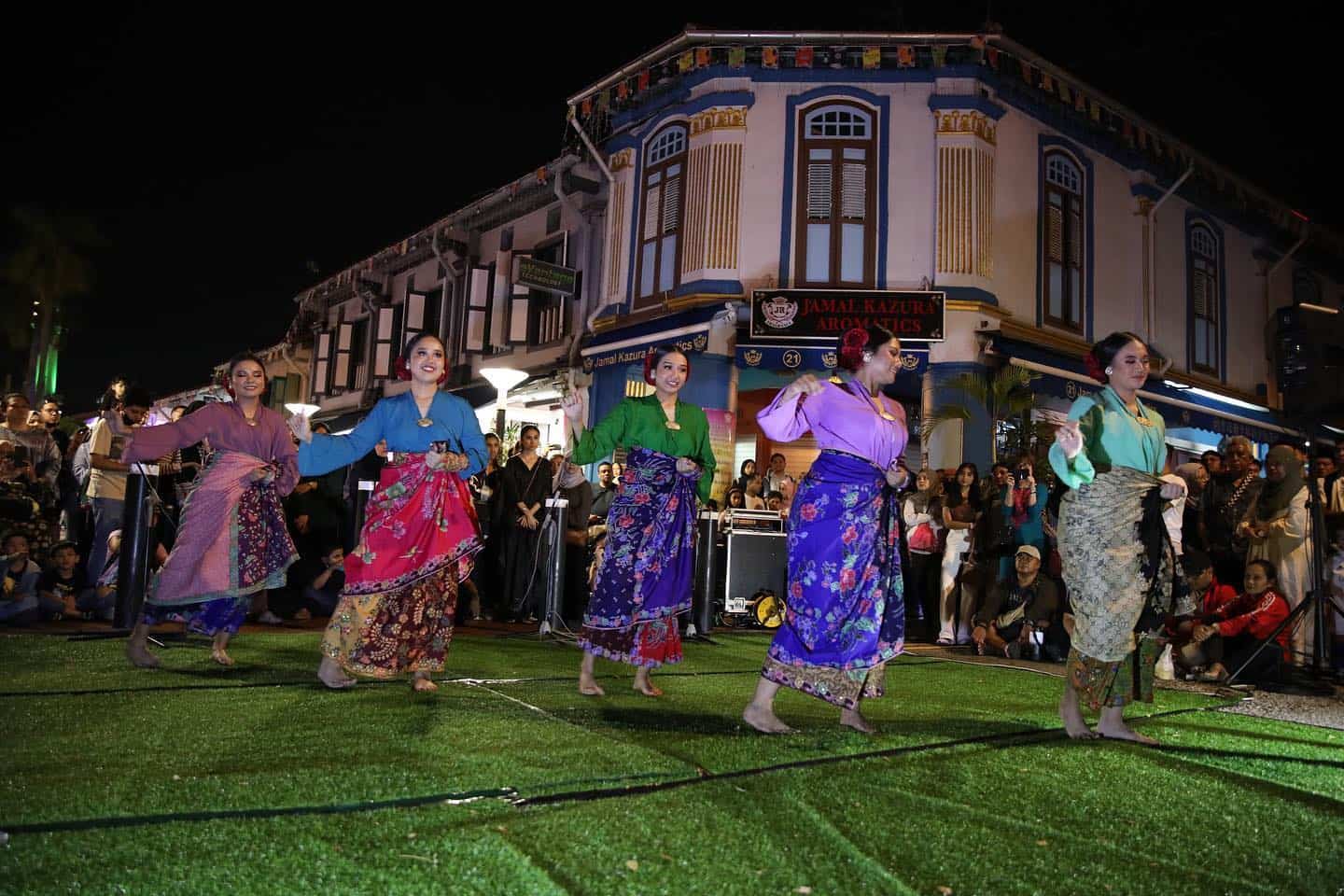 The street performances are brought to by Cucu Datok, SRIWANA, The Samrah Club, Sunda Pajajaran Singapura and Makyong Kedak.
---
Advertisements

---
They will be performing live this Saturday (1 Oct), at 8:30pm and 9:30pm.
Workshops & Tours
For the most part, the workshops are oriented towards the arts.
In line with the massive graffiti wall at Haji lane, the Black Book Studio will be hosting a graffiti crash course workshop.
It will be a 1-hour introductory course on graffiti and how to use a spray can correctly, with 50 minutes of free time to paint anything you wish on the wall.
The workshops will take place throughout the entire festival, from 10am to 5pm daily.
---
Advertisements

---
There is a registration fee of $50 per pax, and you can contact 9023 9711 for sign ups.
On Sunday (2 Oct), there will be a Guided Oil Painting Workshop by Teacher Jun, from 3pm to 6pm.
It costs $60 for a 3-hour session.
Furthermore, Aliwal Arts Centre will be presenting a multidisciplinary exhibition called OFF THE BLOCKS!!!, featuring works from 21 artists who examine their identities in urban shapes and how it has shaped their existence, character, ideals, and aspirations.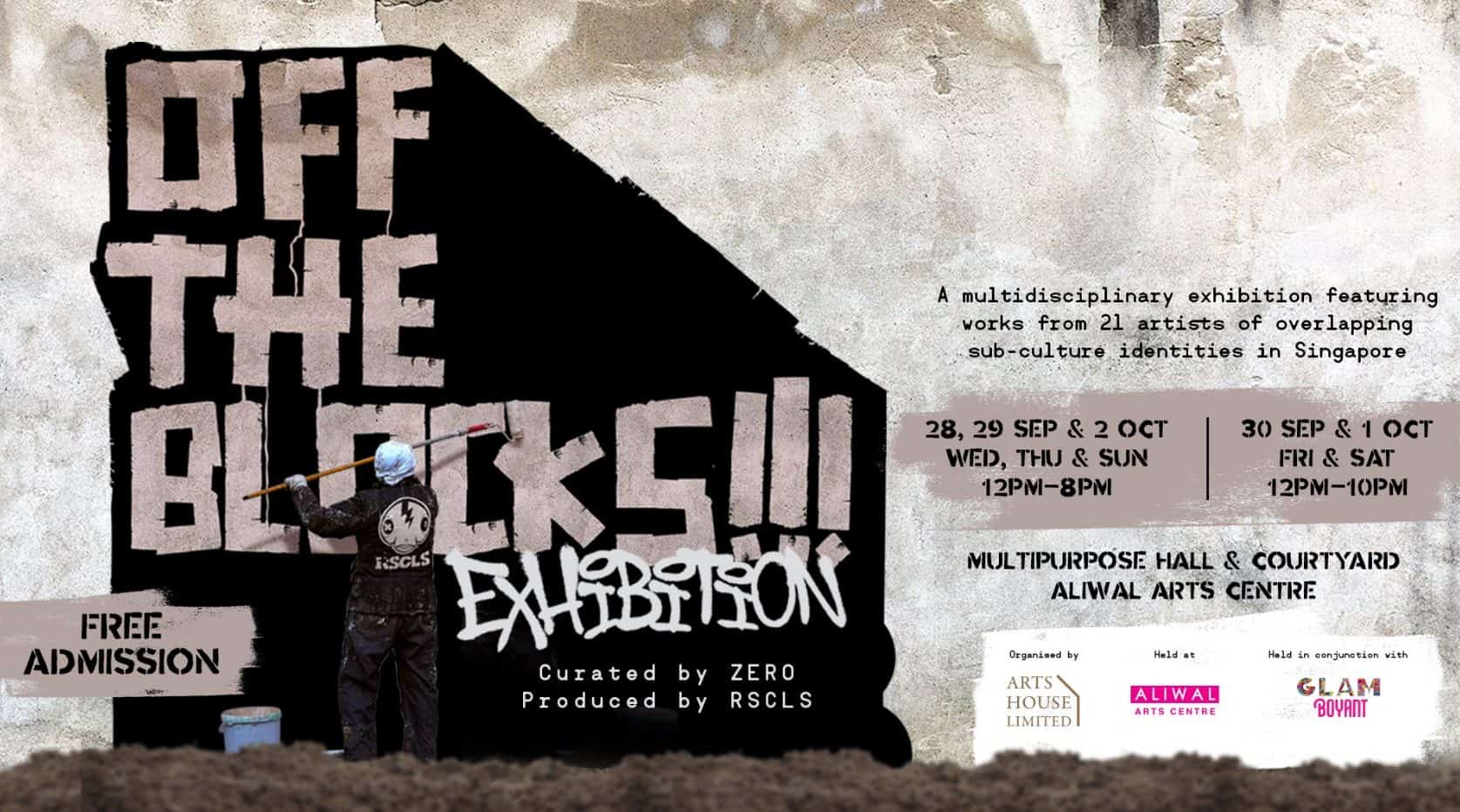 It is recommended for people 16 and up, as the art pieces contain some coarse language.
More Details
For more information about GLAMboyant, you can head over to Kampong Glam's official website.
GLAMboyant will be taking place from 23 September to 2 October.
---
Advertisements

---
It will be open from 3pm to 11pm on Monday to Thursdays, and 12 noon to 11pm on Friday to Sunday.
The nearest MRT stations are Bugis and Nicoll Highway. 
Don't miss out of the last week of festivities!
Read Also:
Featured Image: Facebook (Visit Kampong Gelam)

Fresh grads, you don't need any experience to earn up to $4,200 with this "secret":
Read Also: