---
Advertisements

---
The customs declaration at Changi Airport is not to be trifled with.
Once, my friend had to chug an entire bottle of water in front of the immigration officer because you're not allowed to bring liquids through security out of the fear that the bottle could be filled with other chemicals that can make liquid explosives.
For one Thai TikToker, he thought it was a good idea to bring huge amounts of cash through security, but he forgot to declare it on the form.
Needless to say, it was a trip to the Singapore Customs for him.
The Prank That Went Wayside
Content creator Sungstarwin, who has 2.4 million followers on TikTok and 2 million subscribers on YouTube, posted a video about a prank that went wrong on 10 September.
He claimed that he had offered to exchange Thai baht to Singapore dollars for his friends, even attaching a screenshot of their conversation in the clip.
Sungstarwin changed 610,000 baht in total, which is $23,254 in Singaporean dollars.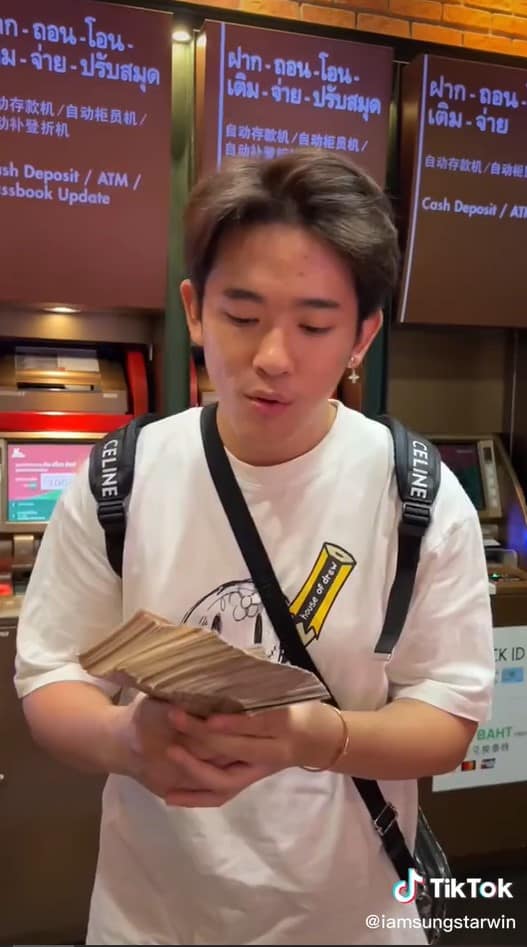 However, he was intending to withhold the money from his friends until they arrive at Singapore, and then charge them a higher exchange rate.
Unfortunately for Sungstarwin, the immigration officers caught him by surprise first.
Upon landing in Singapore, Sungstarwin was seen speaking to an officer before he was led away to another area for questioning.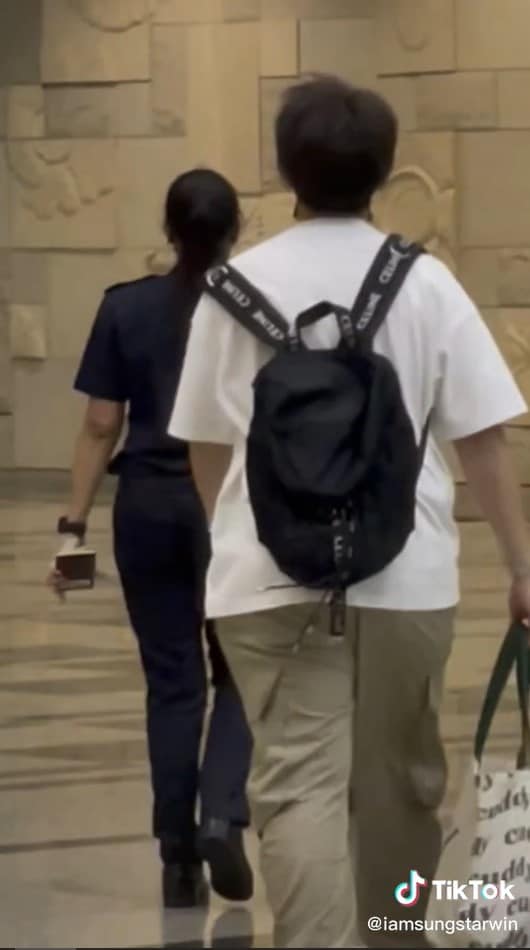 While the clip was rolling, the Thai Tiktoker imitates the female immigration officer in a sotto voice, saying, "Please follow me."
He proceeds to zoom into his passport which is in the officer's grasp, then the white bag he was holding, explaining that the bag belonged to his girlfriend, and it contained another 100,000 baht.
According to the Singapore Immigration & Checkpoints Authority (ICA) website, it states that if you are carrying a total value exceeding S$20,000, or its equivalent in foreign currency, you must declare it in the Physical Currency and Bearer Negotiable Instruments Report (Traveller) form.
The completed form must be submitted to the Customs Red Channel upon arrival in Singapore.
The conversion rate from Singapore dollar to Thai baht is SGD$1 to 25 baht, therefore any amount above 500,000 baht needs to be declared.
Whoops.
One netizen who works as a flight attendant commented that the regulation would be announced before every landing. "Maybe you all were sleeping," she added.
Sungstarwin voiced his surprise and said that yes, they were probably asleep because they were very tired.
Everything ended well for Sungstarwin though.
He was filmed getting out of Singapore Customs as he held an orange envelope in his hands, while his cameraman and friend snickered at his plight.
The TikToker eventually reunites with his friends, money intact, as seen in the two group photos he attached at the end of the video.
---
Advertisements

---
Maybe try another prank that doesn't skirt along the lines of law next time, Sungstarwin.
Read Also:
Featured Image: TikTok (@iamsungstarwin)

Fresh grads, you don't need any experience to earn up to $4,200 with this "secret":
Read Also: