---
Advertisements

---
Every so often, I dream of tango-ing with the Argentine singer Lali.
Current circumstances, however, have effectively blocked off that notion for at least a few years. Forever, actually.
But it seems that all hope is not lost, as KFC Singapore has come out with a dream-saving ultimatum:
Their Argentinian take on the famous fried chicken.
Which is, for the record, aptly named KFC Tango Spice.
KFC Tango Spice
KFC Singapore has come out with a new rendition of their famous fried chicken, and it's purported to be fiery, tangy and crispy.
Termed the KFC Tango Spice, their new creation is an Argentina inspired dish that supposedly has flavours dancing in perfect harmony.
Formulated from fresh chicken marinated in spicy chimichurri then fried to golden perfection, it's sprinkled with paprika seasoning and a squeeze of tangy lime before serving.
For the record, chimichurri is a sauce that originated from Argentina. It's said to be a blend of freshly chopped greens mixed with chilli, onions and garlic.
Not gonna lie; it looks good.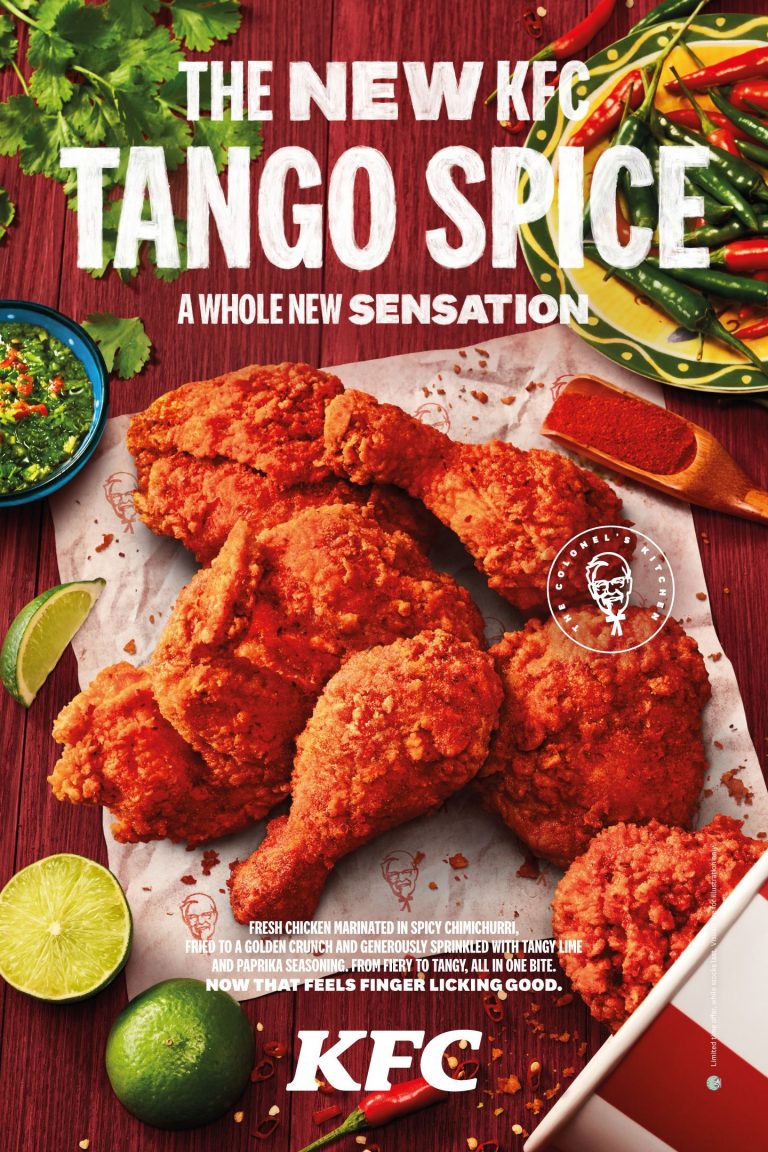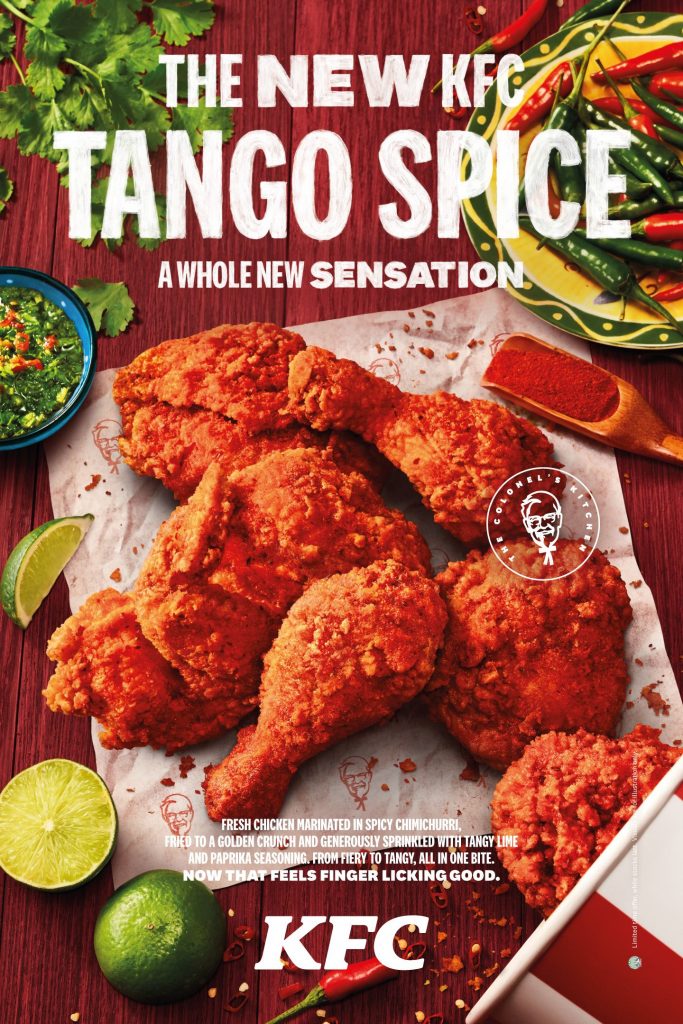 According to KFC Singapore, the KFC Tango Spice will be sold as an à la carte option at $3.65.
---
Advertisements

---
It will also be retailed in meal bundles that start from S$8.95 for dine-in and takeaway.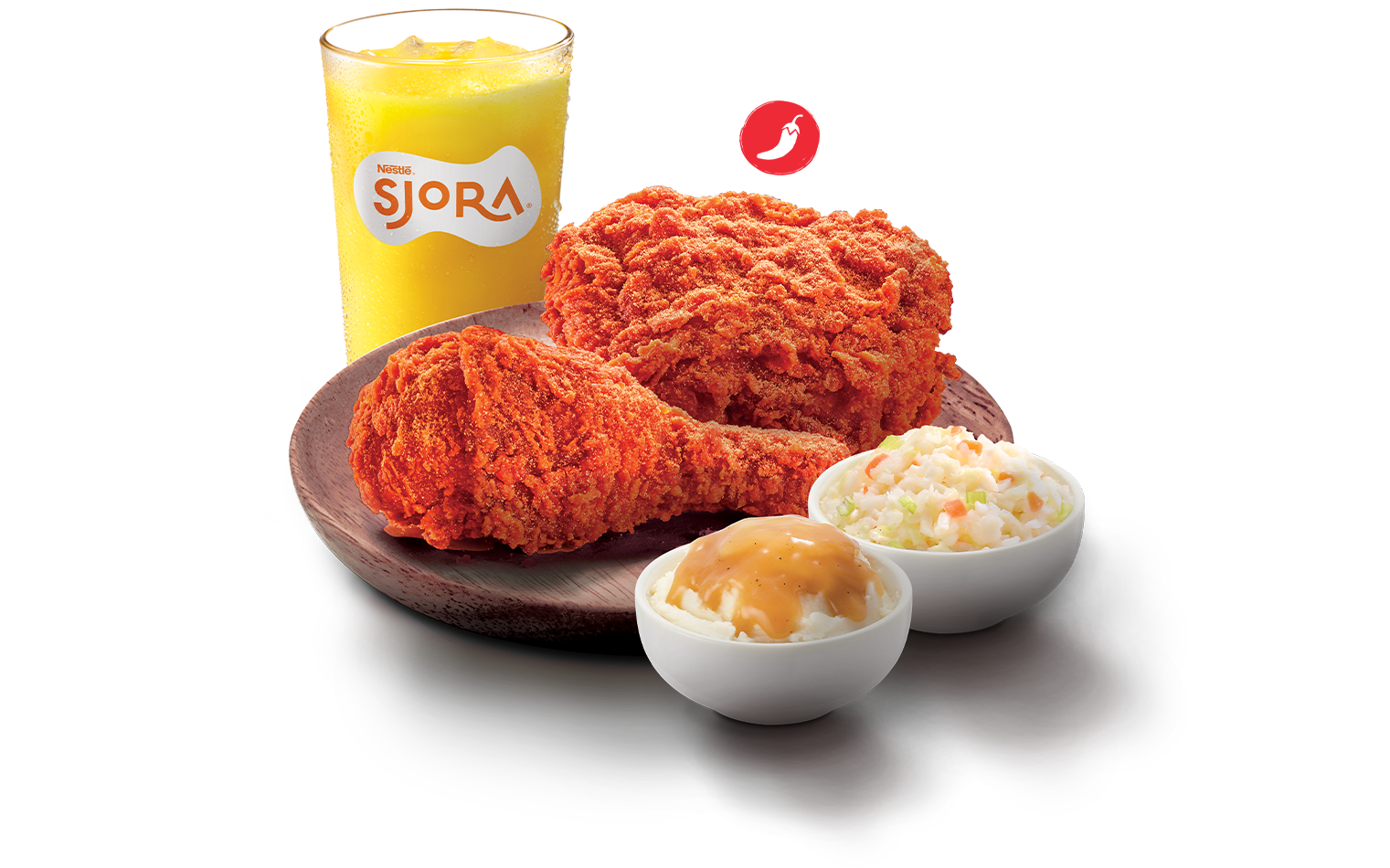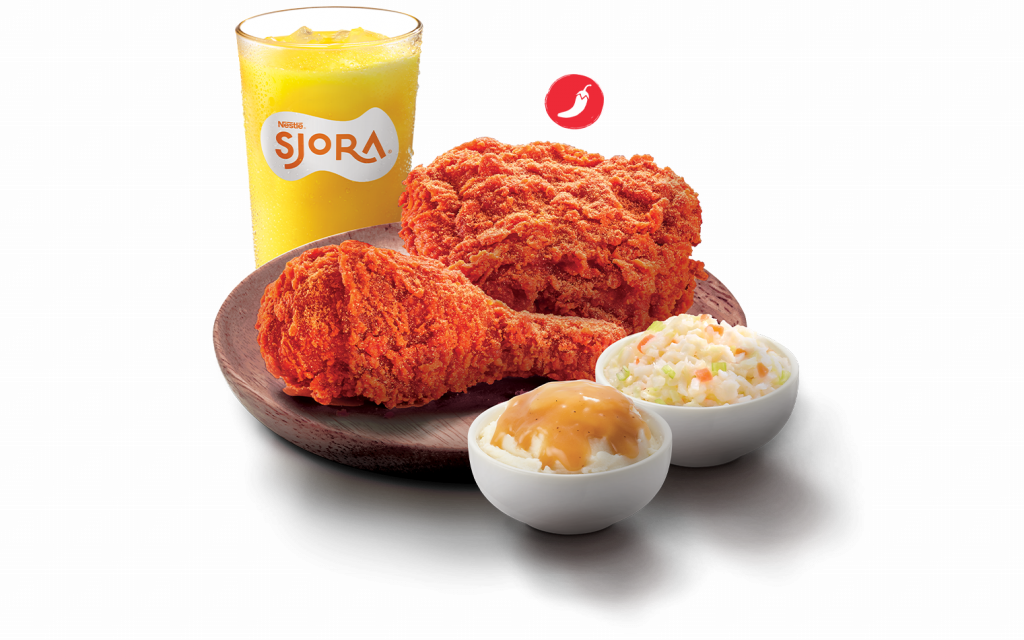 The KFC Tango Spice is available for Dine-in, Takeaway, and KFC Delivery for a limited time from 5 April 2021.
It's available at all KFC restaurants, except Singapore Polytechnic and Singapore Zoo.
Durian Mochi
Meanwhile, durian lovers will be stoked to know that the king of fruits will be arriving in local KFC outlets…
Complete in sumptuous, golden mochi form.
Available from 7 April 2021, the fried chewy mochi is supposedly filled with molten durian lava of premium D24.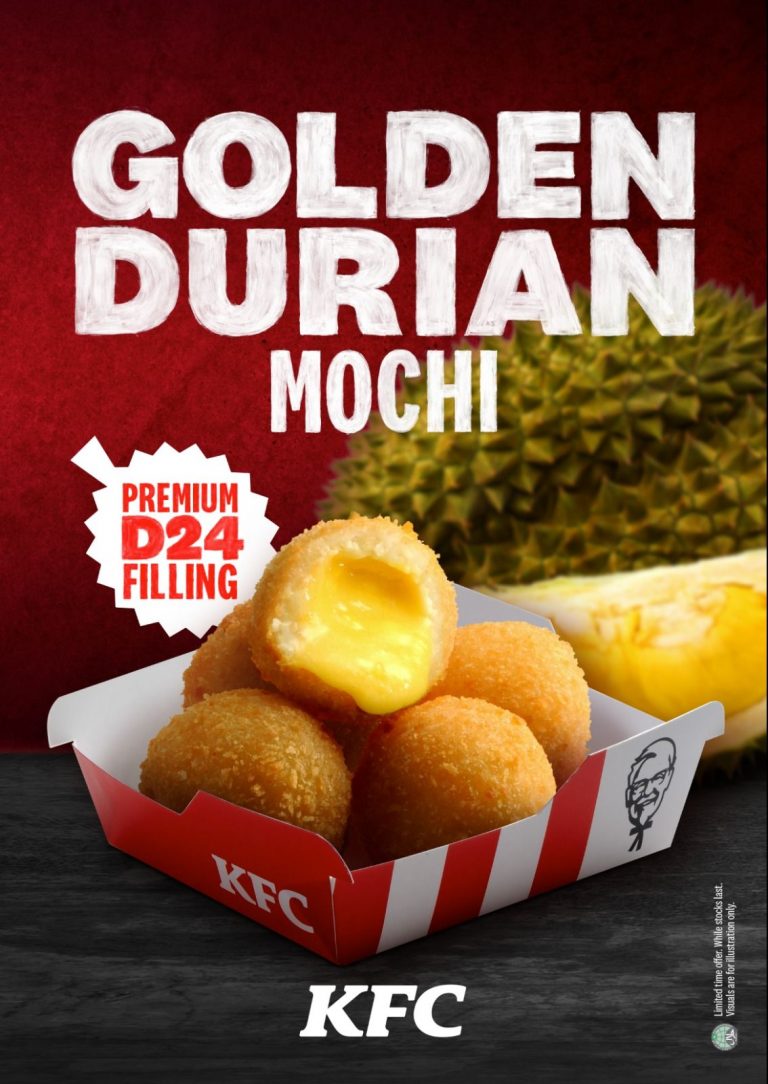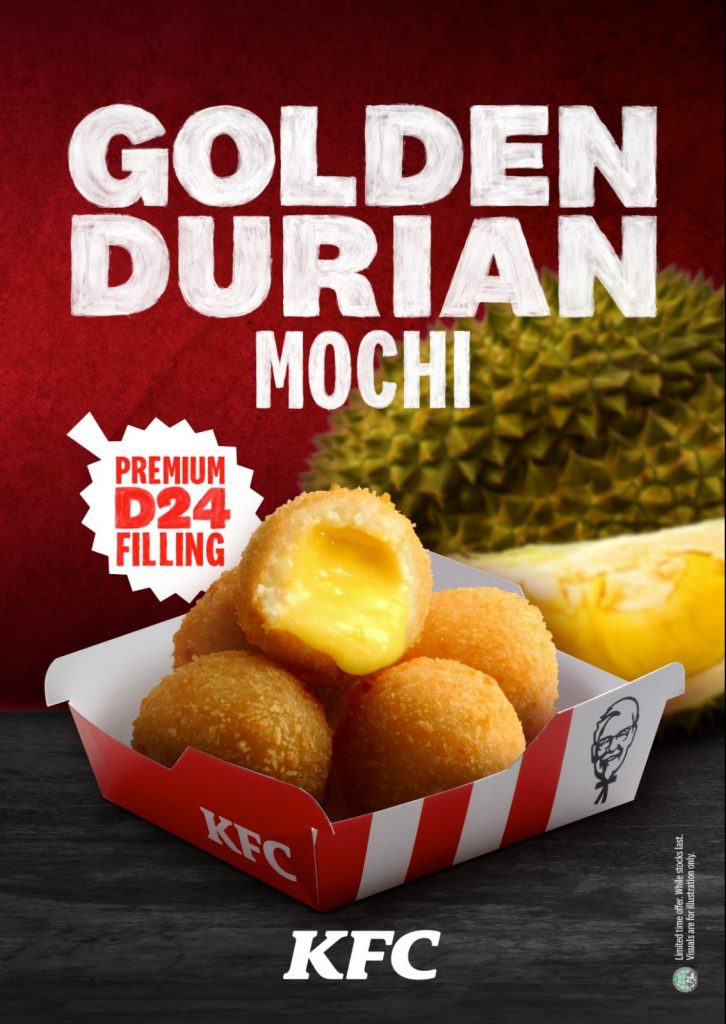 As KFC has so invitingly teased:
"Bite into one of these golden mochi balls and experience sweet fragrant durian lava flowing into your mouth! Careful when it's hot, it ain't a joke when we say flowing premium D24 filling!"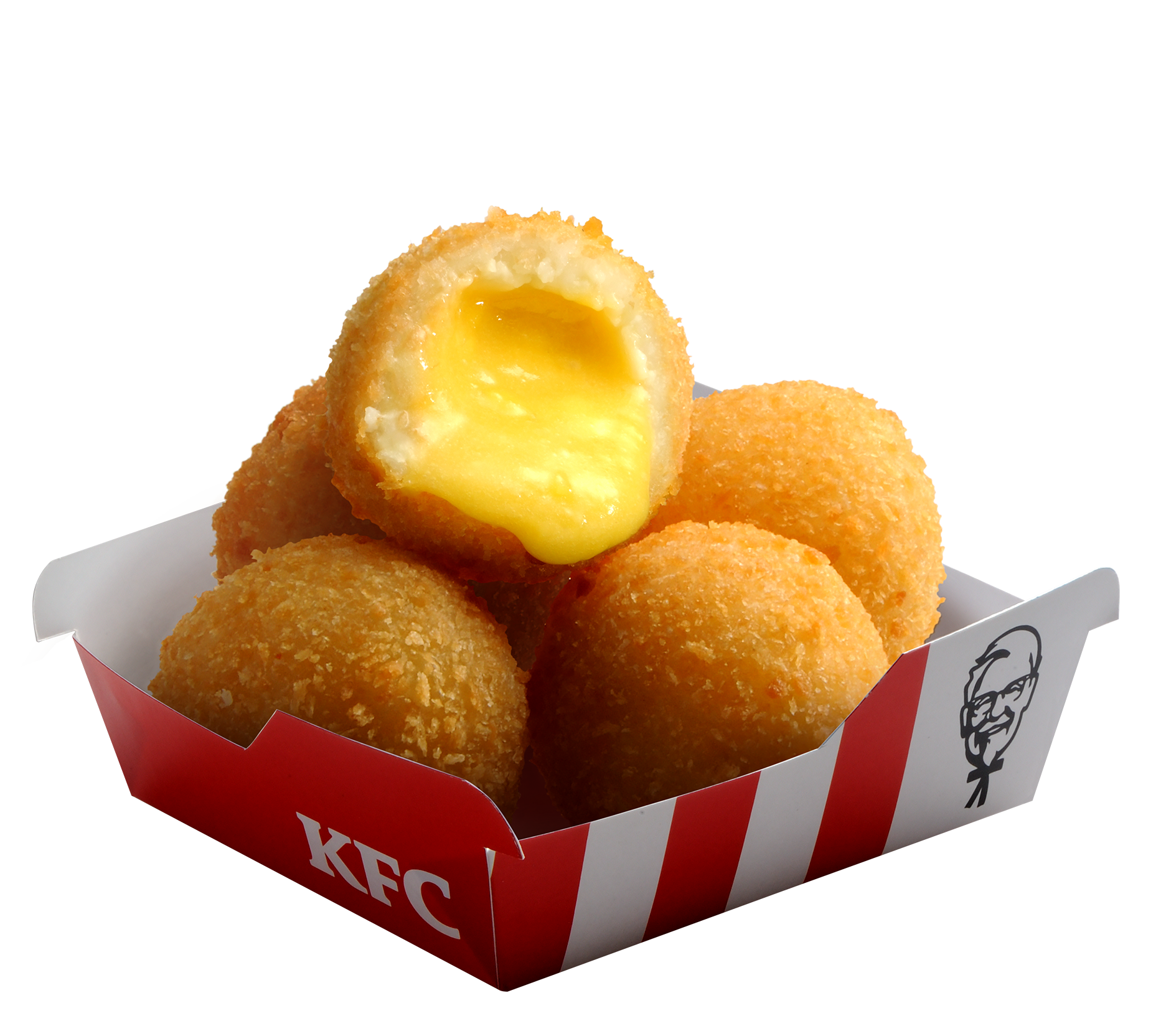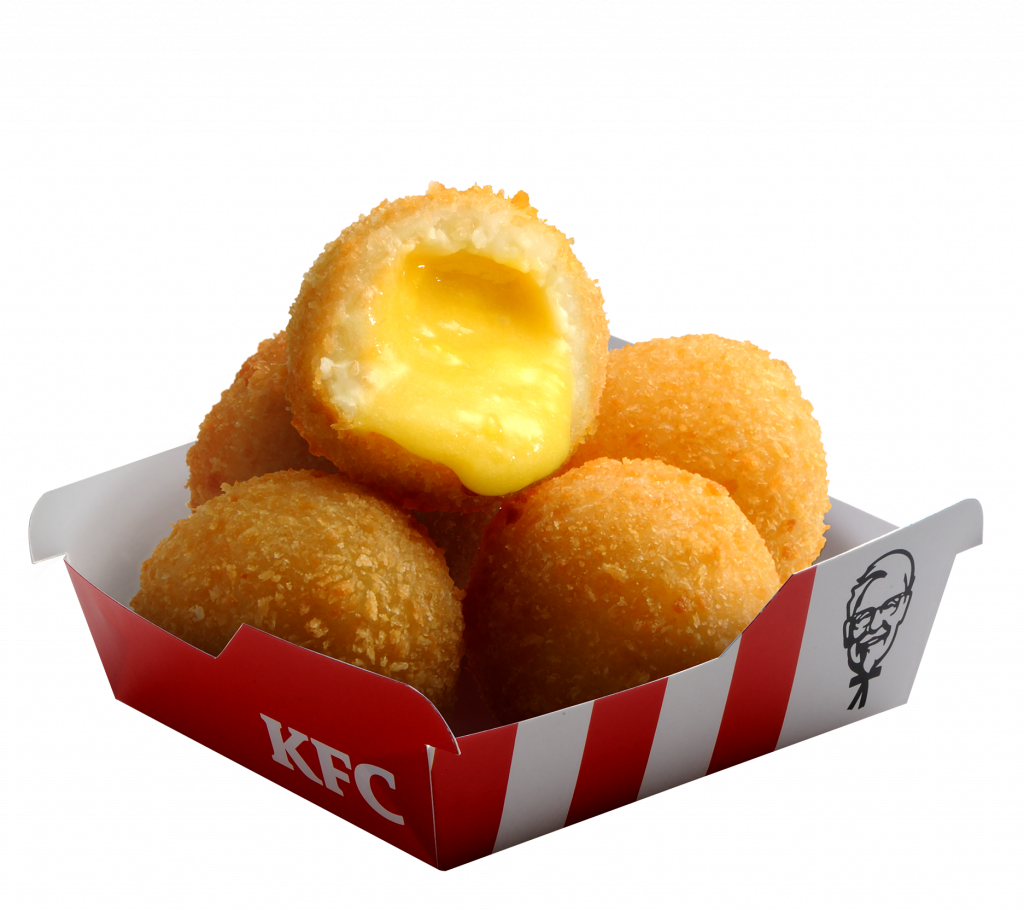 The new KFC Golden Durian Mochi will be going at only S$3.45 for five pieces.
It will be made available for Dine-in, Takeaway and KFC Delivery. It's available at all KFC outlets except Singapore Zoo.
---
Advertisements

---
And So… What're You Waiting For?
Mark your calendars, because 5 and 7 April are set to be very important dates.
After all, it's not every day that you get to feast on succulent, spicy chicken pieces while popping durian-filled mochi balls into your mouth.
Again, do take note that they are promotional items, and as such will only be available for a limited time.
So do head on down to grab a taste of each before stocks run out!
Menu Items
Meanwhile, Burger King has released the all-new Chocolate Whopper, as well as the yesteryear creation Mashed-up Fries, as part of their latest promotional venture.
The Chocolate Whopper consists of a flame-grilled patty topped with onions and tomatoes, and is sandwiched between two sesame burger buns – alongside loads of chocolate sauce.
---
Advertisements

---
Meanwhile, the Mashed Up Fries item consists of hot fries and a cold chocolate sundae.
For S$3.90, you can also add-on a side of 6-piece Nugget Dippers that come along with a tub of chocolate sauce. 
You can read more on that here.
Featured Image: KFC Singapore

Here's why a 4-day workweek might finally really be possible in Singapore soon:
Read Also: