---
Advertisements

---
Have you ever looked at a mala hotpot and thought, "Hmm, this needs more fried chicken?"
And have you ever looked at a bucket of fried chicken and thought, "Hmm, this needs more mala?"
If your answers to the two questions above were yes and yes, I'm deeply concerned, but I also have some good news for you!
KFC Launching Fried Chicken 'Popsicles' With Mala & BBQ Cheese Flavours on 12 May
Throughout history, men, women, and sometimes dogs have only eaten ice cream on popsicles.
Well, not anymore!
KFC is revolutionising the popsicle world with a new creation so bizarre, so unexpected, so crazy that it's genius.
I'm talking, of course, about the KFC Popsicles.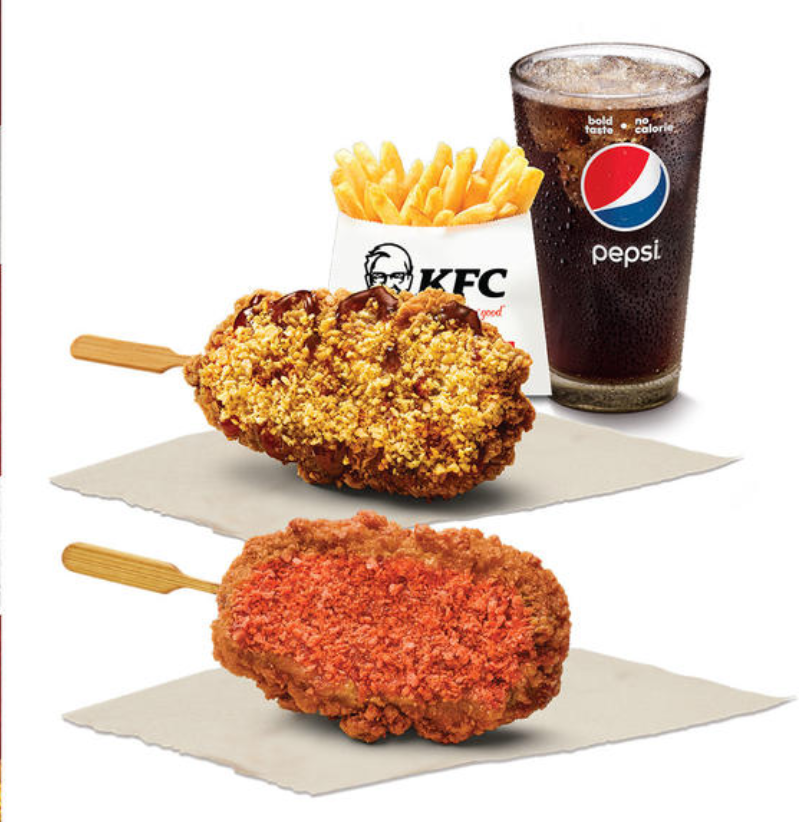 Despite its name, there's no actual ice cream in this treat. If that disappoints you, once again, I'm deeply concerned.
As its name suggest, the KFC Popsicle is a large piece of fried chicken hooked on a skewer.
Or as KFC puts it: the "piping hot snacking treat" is made up of "a whole white meat cutlet marinated and fried to perfection before being drizzled with sauce and topped with crumbs for additional crunch and flavour."
It's designed to be "eaten on the go", so you can now eat fried chicken (on a stick) while going for your morning run. Just don't expect your stomach to thank you for it.
---
Advertisements

---
Now, for the best part.
The KFC Popsicle comes in two flavours, BBQ Cheese and Mala.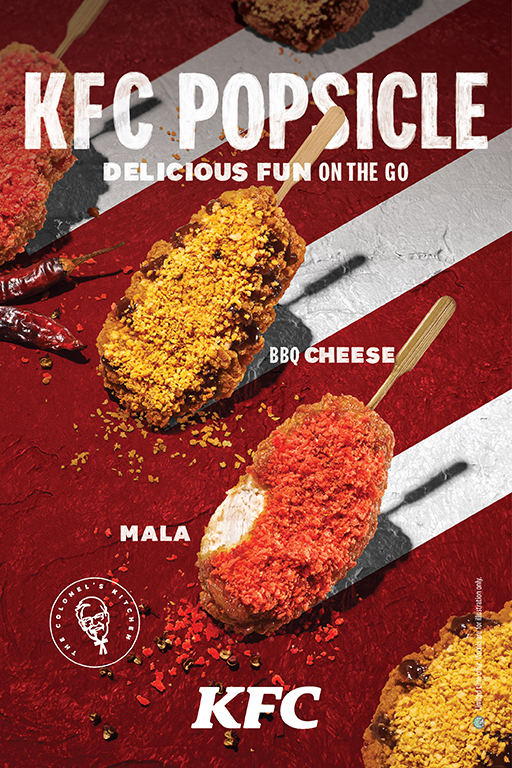 For the BBQ Cheese flavour, the chicken is drizzled with a "smoky and tangy" barbecue sauce and topped with crunchy cheese crumbs.
And for the Mala flavour, the fried chicken is draped in a a spicy mala sauce and "hot mala crumbs".
How Much is It?
The first question Singaporeans will inevitably ask when a new product comes out—be it an iPhone or fried chicken popsicle—is "how much is it?"

Well, if you purchase the KFC Popsicle a la carte, each popsicle costs $2.95.
You can also get the Popsicle as a set meal with other favourites.
The KFC Popsicle Set, which comes with a KFC Popsicle, regular fries, and a regular Pepsi Black costs $5.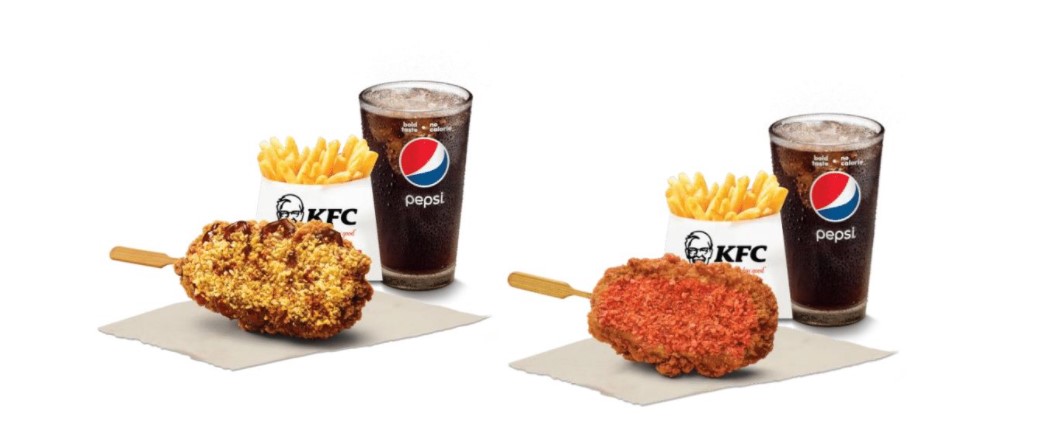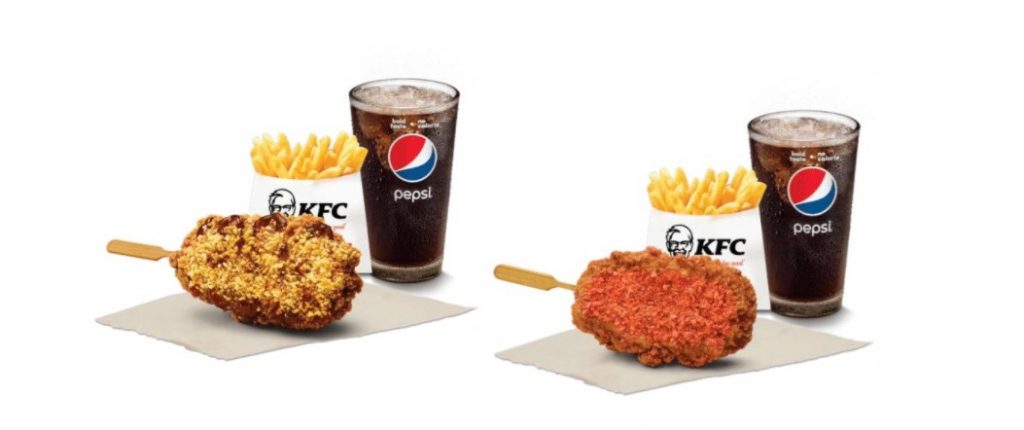 The Popsicle 'N Zinger Box which costs $9.95 comes with one Zinger burger, regular whipped potato, regular fries, a regular Pepsi Black, and of course, a KFC Popsicle.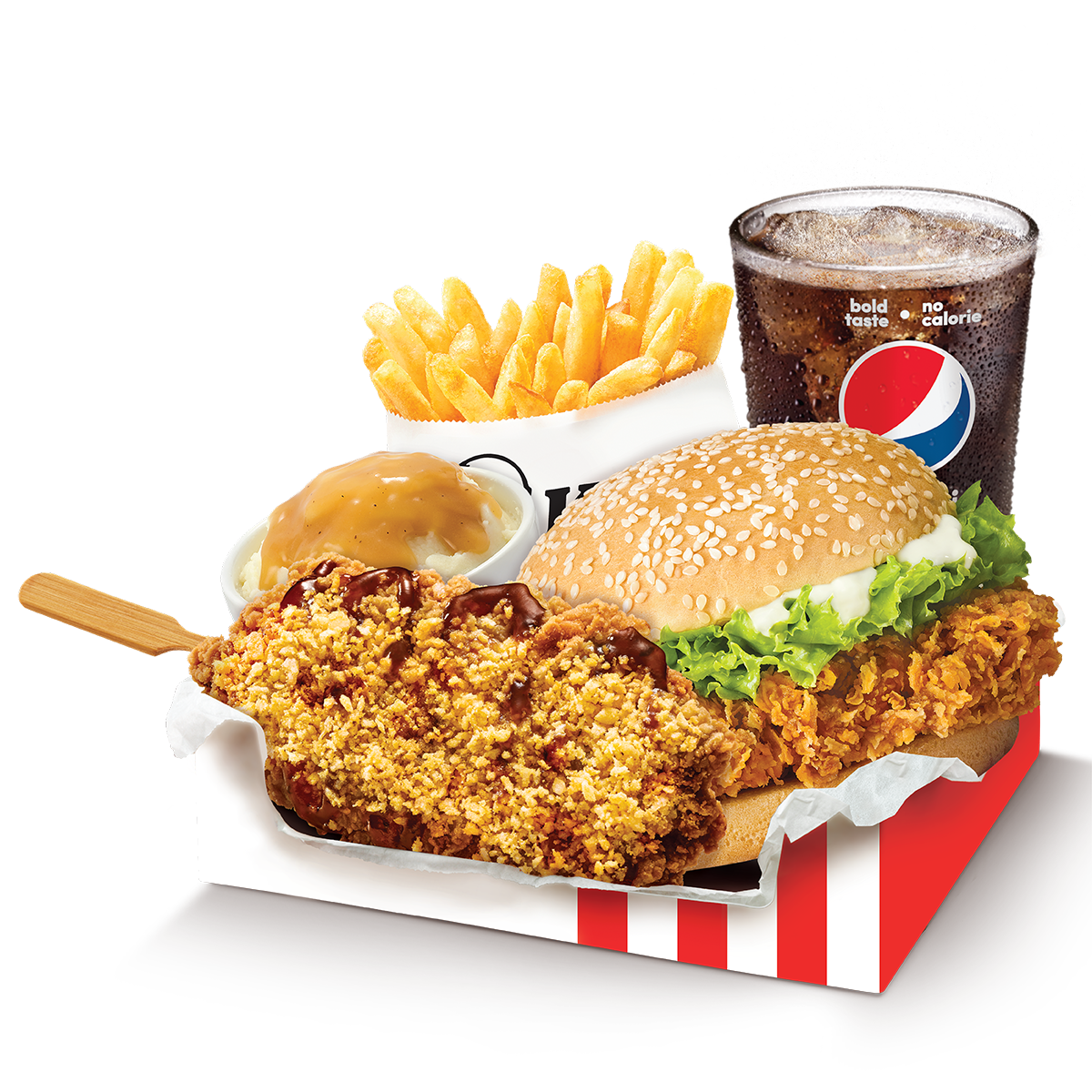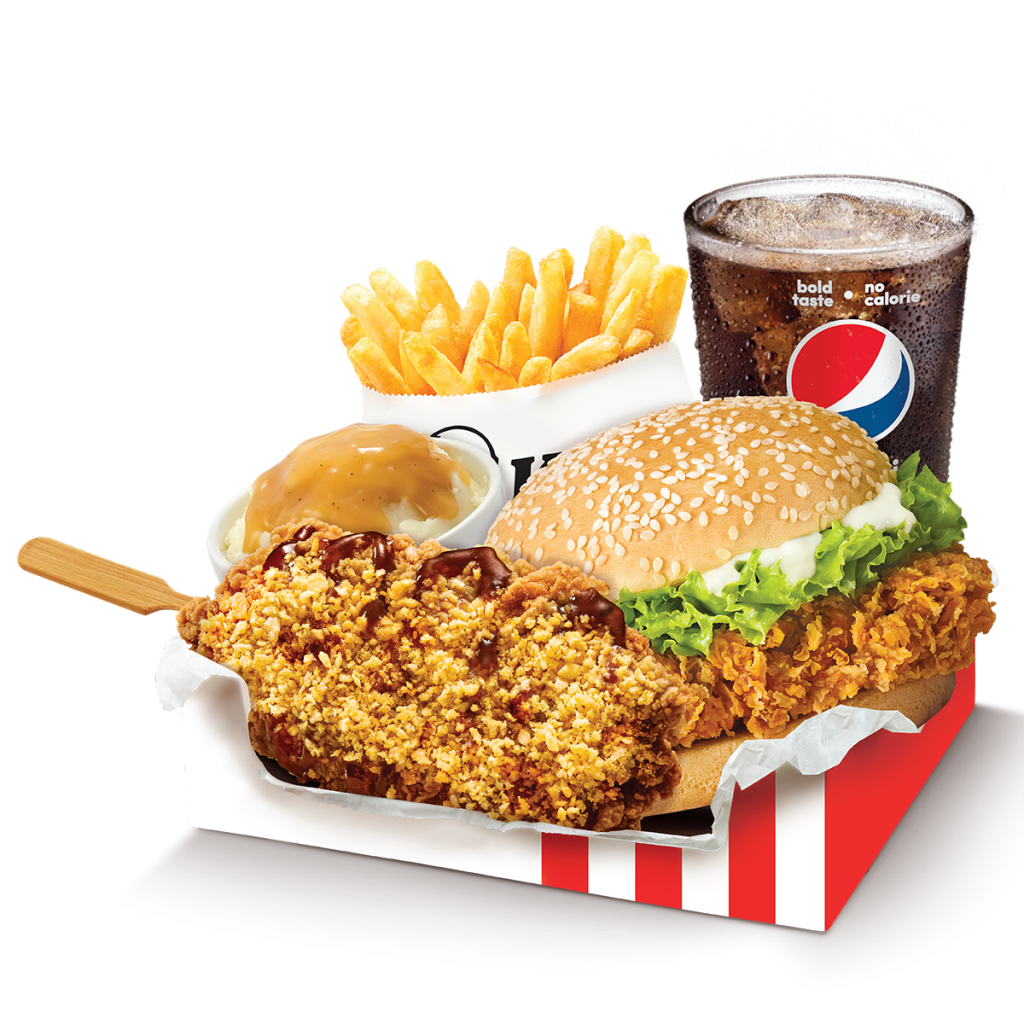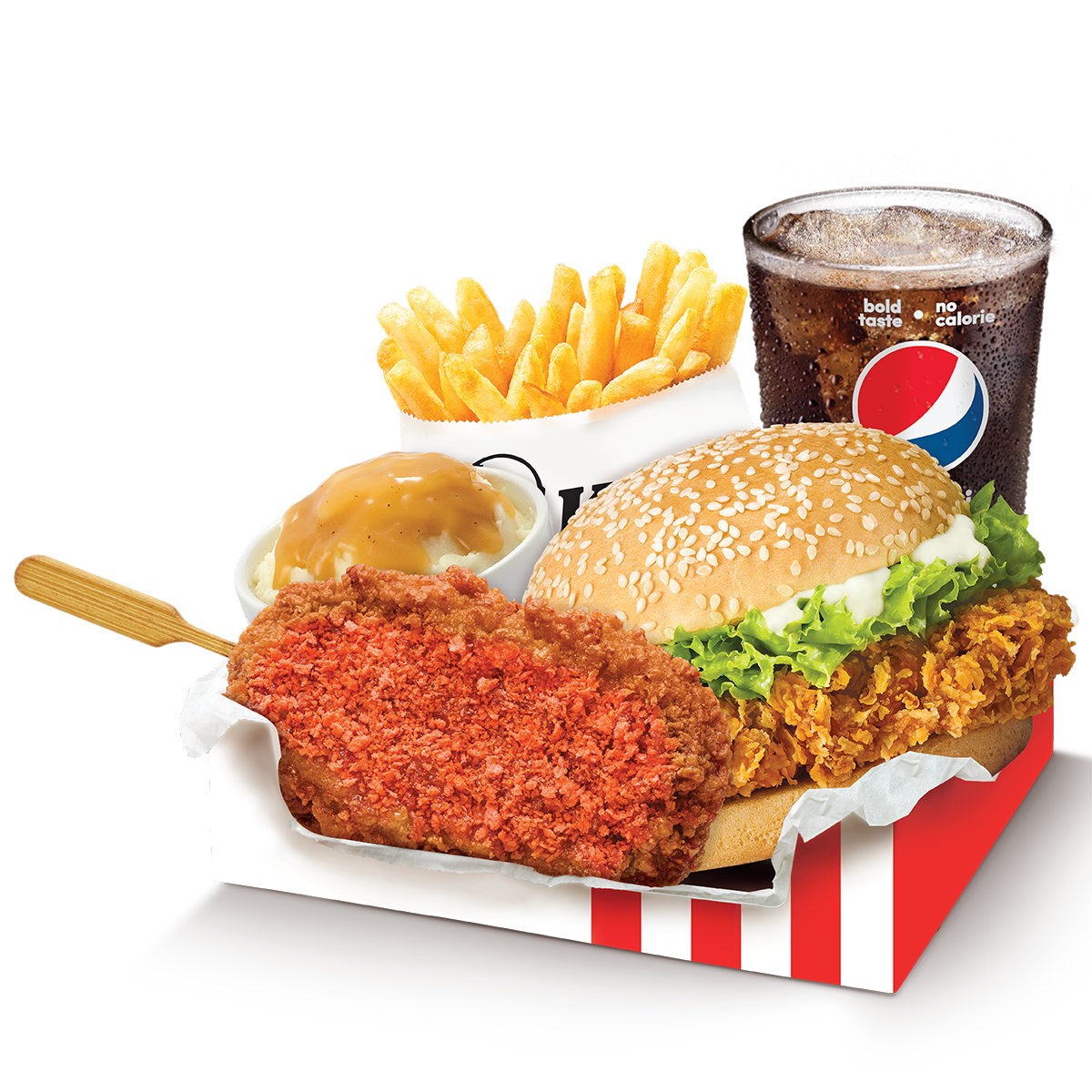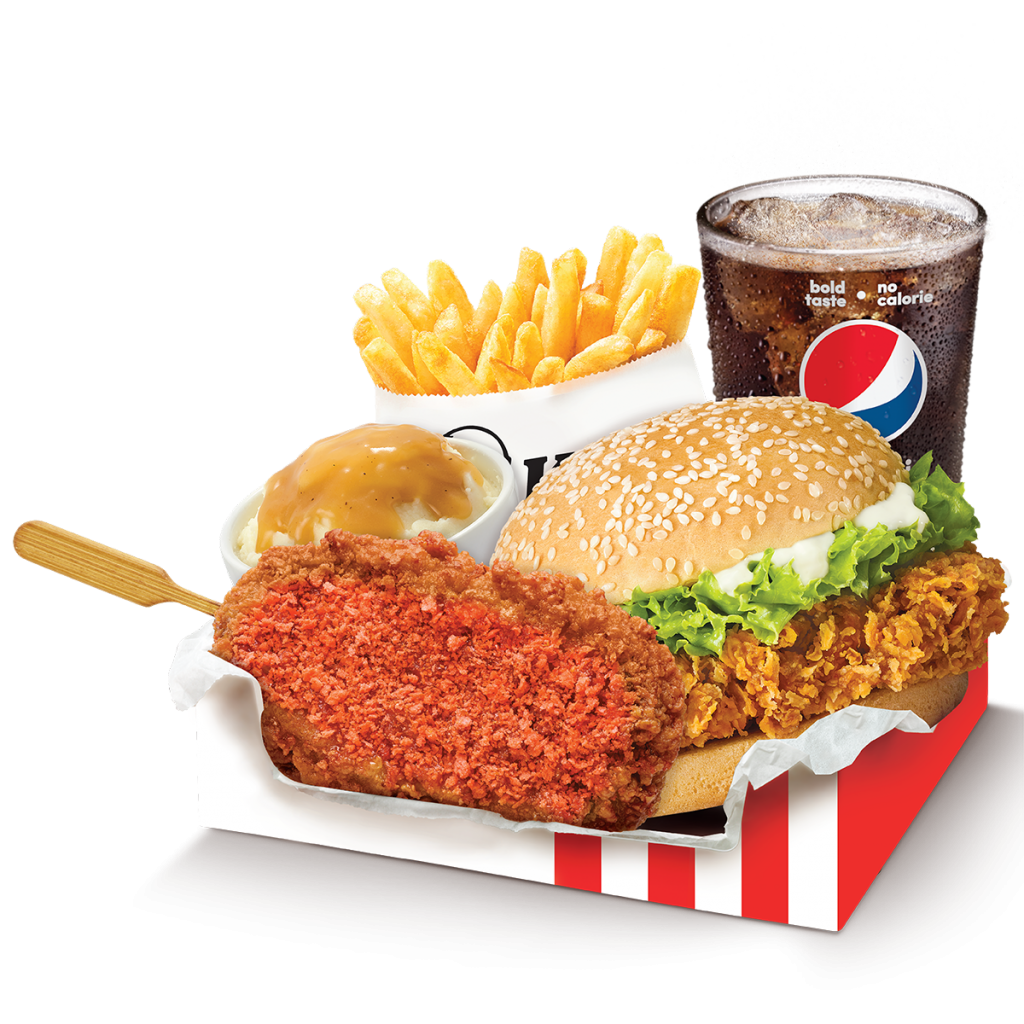 You could also get the Popsicle 'N Zinger Box with a two-piece fried chicken (Original or Hot & Crispy) instead of a Zinger, in case one fried chicken on a stick isn't enough.
---
Advertisements

---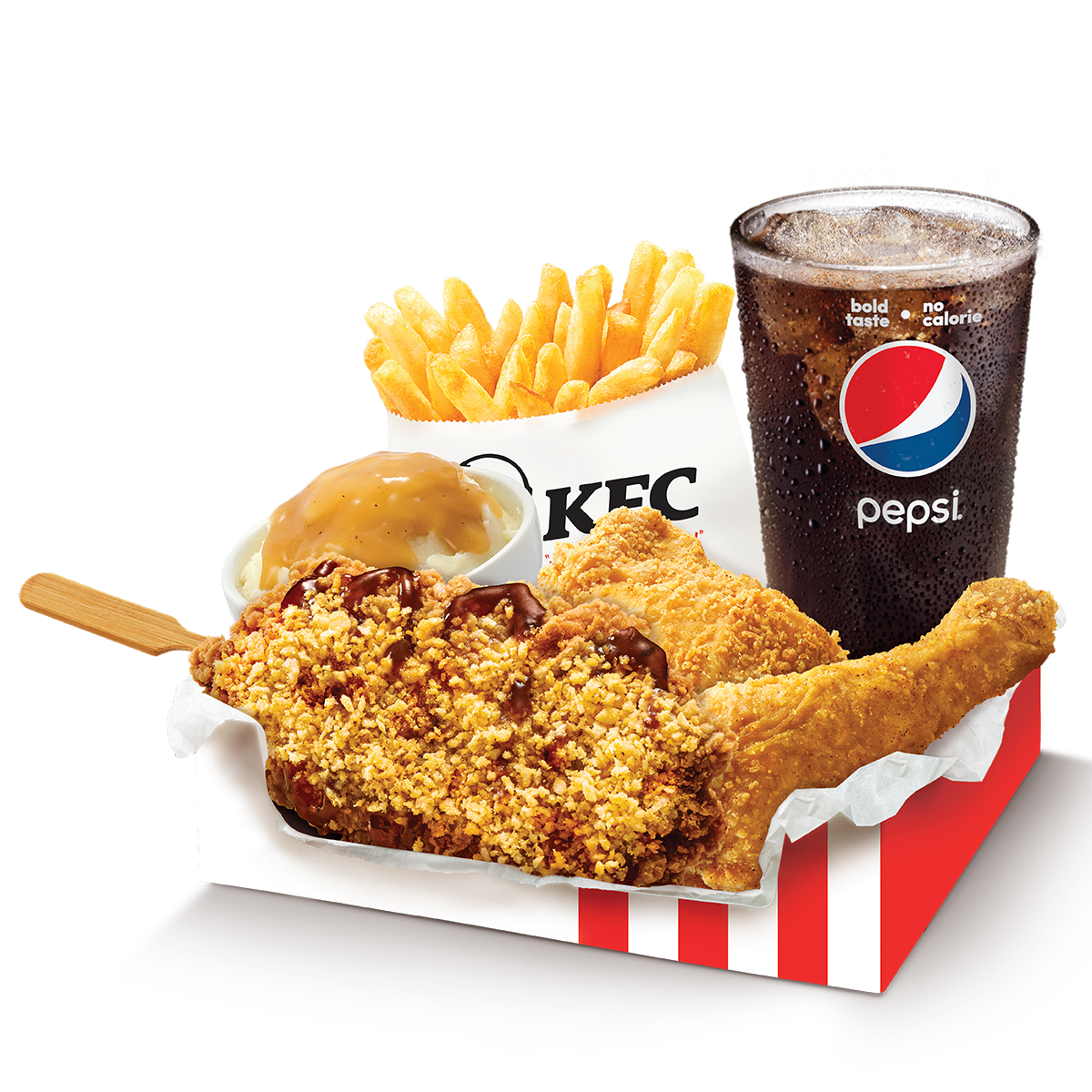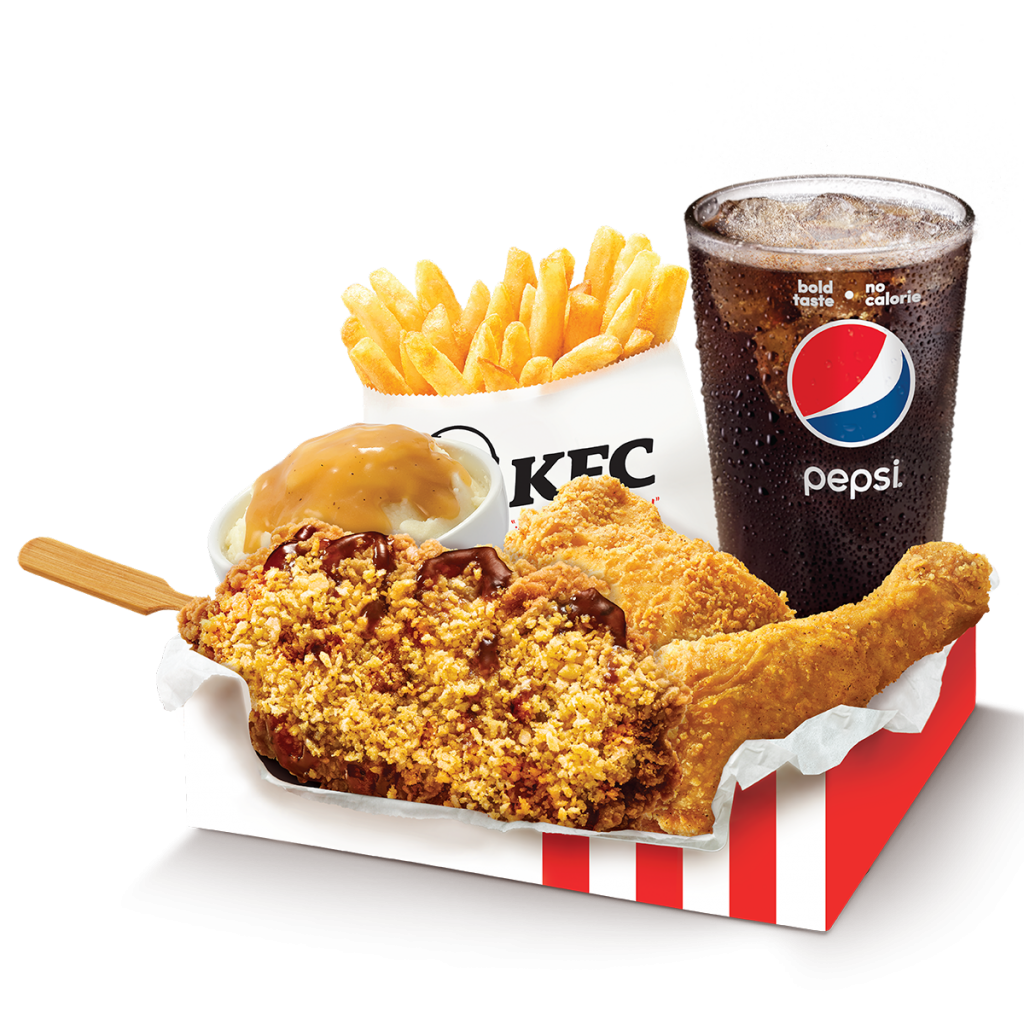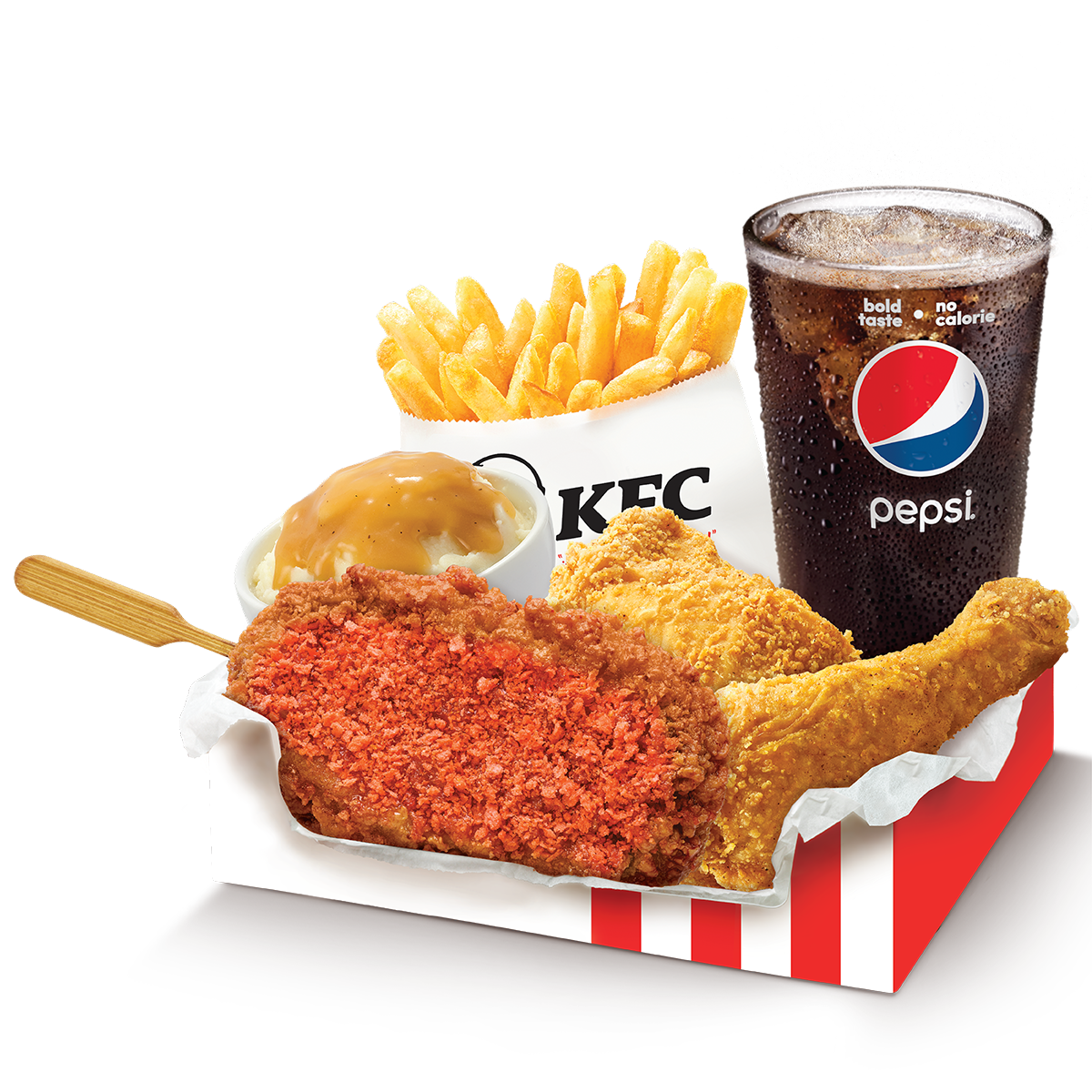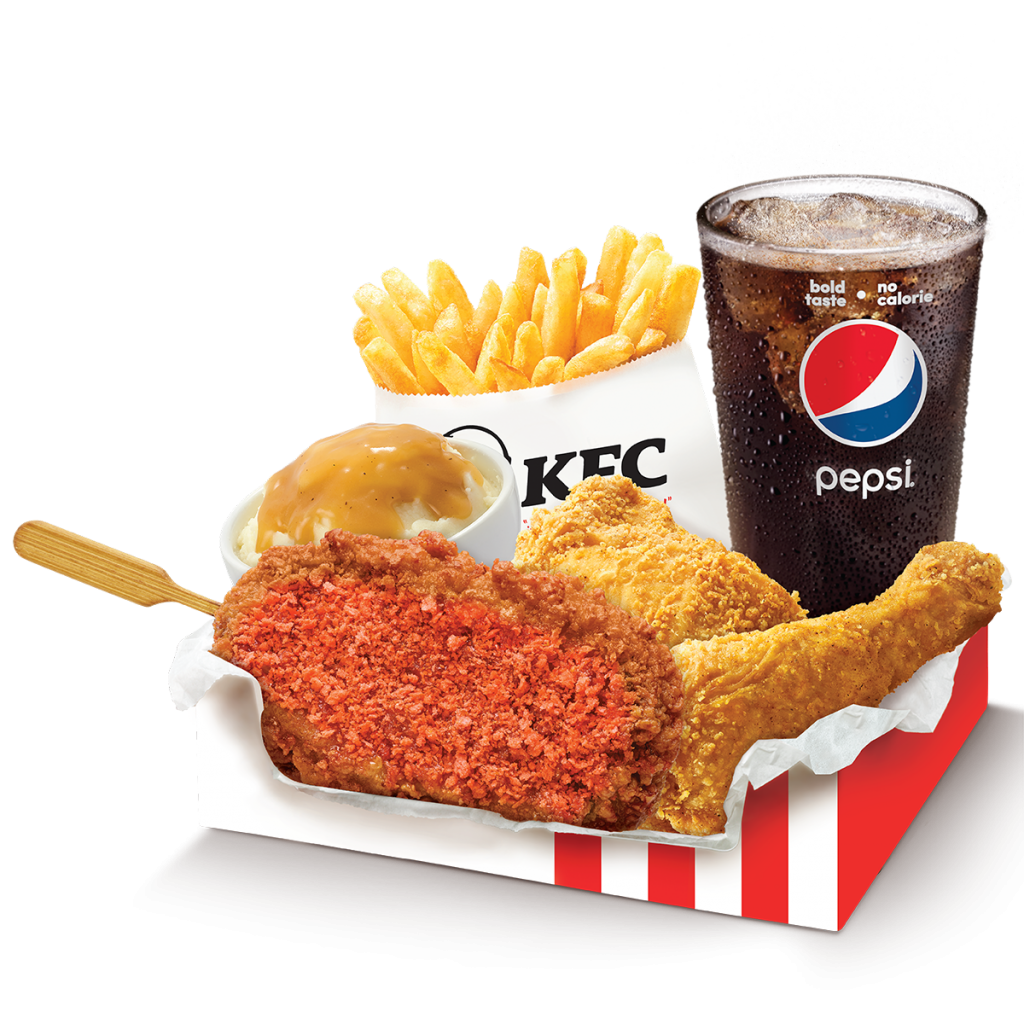 From tomorrow (12 May), the KFC Popsicles will be available for dine-in, takeaway, and KFC Delivery.
I have just one question: is your stomach ready?
Feature Image: KFC Singapore

Here's why a 4-day workweek might finally really be possible in Singapore soon:
Read Also: