It's official: Hui Ge lookalike, Transport Minister Khaw Boon Wan, is retiring from politics.
This means he'd not be running for the upcoming General Elections, and someone else would be on the hot seat in the Ministry of Transport.
Mr Khaw has been in politics for 19 years, with his debut in the 2001 General Elections through Tanjong Pagar GRC. Before that, he was already working in the public sector, serving as the Principal Private Secretary to then Prime Minister Goh Chok Tong and also as the Permanent Secretary at the Ministry of Trade and Industry.
Two years after being elected, he officially became the acting Minister for Health in 2003 and became a full minister a year later.
And yes, for all you young folks out that wondering: isn't 2003 the year SARS occurred?
Back then, Mr Khaw was the Senior Minister of State for Health and played a key role in fighting the virus. In other words, he was the 2003 version of Gam Kim Yong + Lawrence Wong.
In fact, he's so Gam + Wong that he had been in both their positions before: he was the Minister for Health from 2003 to 2004 (Gam Kim Yong's position now) and Minister for National Development from 2011 to 2015 (Lawrence Wong's position now).
Coincidence?
He took over from Lui Tuck Yew to run Ministry of Transport from 2015, a time when MRT broke down as often as your girlfriend breaks down. Now, MRT is as stable as the COVID-19 cases.
And did you know that it was also him who managed to convince PM Lee to use social media? Now PM Lee is one of the most followed influencer in Singapore, and his wife is probably the most active Facebook user in Singapore—or maybe even in the world.
And with that, our dear Transport Minister now shows us how to use social media like a boss—with a pun to announce his retirement.
He posted an image of himself in black and white leaving an MRT station, and added a caption to thank everyone for the support.
But he just had to add this in:
Ten years after my heart bypass, it's time to say farewell and disembark at the next station, confident that the next crew will take #Singapore to newer height.
I travel light, but I shall disembark, fully laden with friendship and great memories!
That guy is goody, man.
Who Would Take Over?
There's no mention of who would be taking over his seat in Parliament and in the Ministry of Transport.
Follow us on Telegram for more informative & easy-to-read articles, or download the Goody Feed app for articles you can't find on Facebook!
However, he did share a video of a potential PAP candidate in his Facebook Page:
---
Goody Feed YouTube Channel
Do you know that the GST Voucher Scheme is used to make sure that your boss pays GST? Watch this video and you'd know why your boss hates it!:
---
Poh Li San is the Vice-President of Changi Airport Group (CAG) and also the Deputy Chairman of the Sembawang Branch in Sembawang GRC—the constituency he had been for the last 15 years. I bet every asset I have that she's going to be taking over Mr Khaw's seat in Parliament (if she wins lah).
As for the position of Minister of Transport…well, he shared a video of Education Minister Ong Ye Kung talking about him:
---
Advertisements
---
He then added this looooooooooong description:
While "天下无不散之宴席" (all feasts must come to an end), the timing of it should preferably be managed to avoid unnecessary disruption. While entering politics is a major decision, retiring from it requires careful thought. Soon after my heart bypass in 2010, I began to think hard about succession planning and the timing of my retirement. While the doctors and nurses have given me a new lease of life, my body has sounded the alarm: "岁月不留人" (time and tide wait for no man).
I owe a heavy responsibility to the residents in #Sembawang. They have supported me strongly and entrusted their friendship to me, often through two or even three generations. Many have volunteered tirelessly to help forge a strong community. We have become personal friends.
Dr Tony Tan has handed over to me a strong and united town. We work tirelessly to build on it. Like Dr Tan, I must hand over to someone who can take Sembawang to greater height. I combed through my mind and zeroed in on Min Ong Ye Kung. We had worked together before in Ministry of Trade & Industry and achieved much for #Singapore. He has strong political instincts, with great determination and a deep sense of public service and how to ensure Singapore's continuing success. He has a long political runway ahead of him. I sounded out PM and got his blessing. We put the plan into play at GE2015 by fielding him in Sembawang GRC. He has settled down very quickly and sunk deep roots there. I am very pleased to have made the right call.
---
Advertisements
---
#GE2020 allows this succession plan at Sembawang to fully materialise. The next step is to seek Sembawang residents' strong support for this plan.
They've served together in Sembawang GRC, and while he might be implying that Mr Ong might be taking over the lead in the GRC, it could potentially mean that Mr Ong is going to take over the Ministry of Transport, too.
But who knows? Maybe Sherwin Eu will suddenly join PAP and become the Minister of Transport.
To stay in the loop about news in Singapore, you might want to subscribe to our YouTube channel whereby we'd update you about what's happening here daily:
---
Advertisements
---
This Singapore love story set in the 90s shows you why you should never wait for tomorrow. Watch it without crying: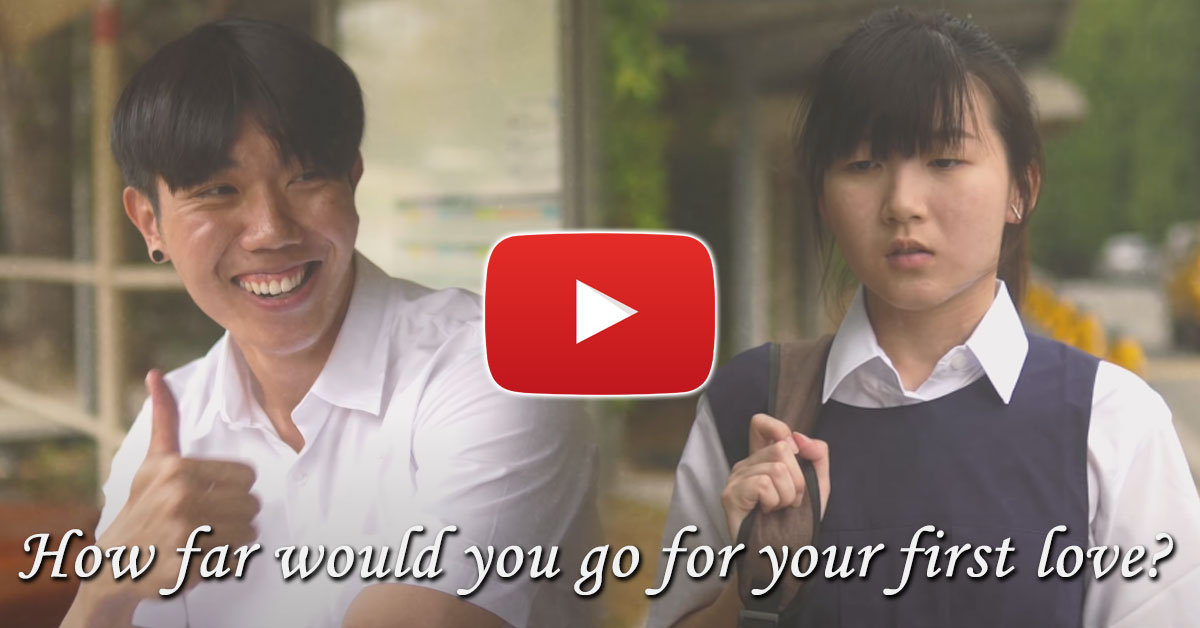 ---
Advertisements
---
Enjoyed this article because it's both informative and entertaining? If so, you should download the Goody Feed app so that you won't miss out on any articles, as there are app-exclusive contents as well! Also, join our Telegram channel if you use Telegram often!
Latest & Popular Articles You Must Not Miss:
---
Advertisements
---
---
Advertisements
---
Our Most Popular Videos You Must Not Miss:
---
Advertisements
---
This Singapore love story set in the 90s shows you why you should never wait for tomorrow. Watch it without crying: