---
Advertisements

---
Good news to all foodies, plane enthusiasts, and tourists!
Singapore's historic 30 Cosford Road site is set to undergo redevelopment into the largest food and beverage (F&B) container park yet, with unparalleled views of Changi Airport's landing strip later this year (2023). 
Costing $3 million, the Cosford Container Park, developed by Tee Tree Investments Pte. Ltd, will span over 38,000 square feet and will house 13 container units optimised for F&B use. 
It will also feature lifestyle spaces and immersive arts and entertainment experiences with a "festival vibe".
History of 30 Cosford Road
So, why the hoo-ha over 30 Cosford Road?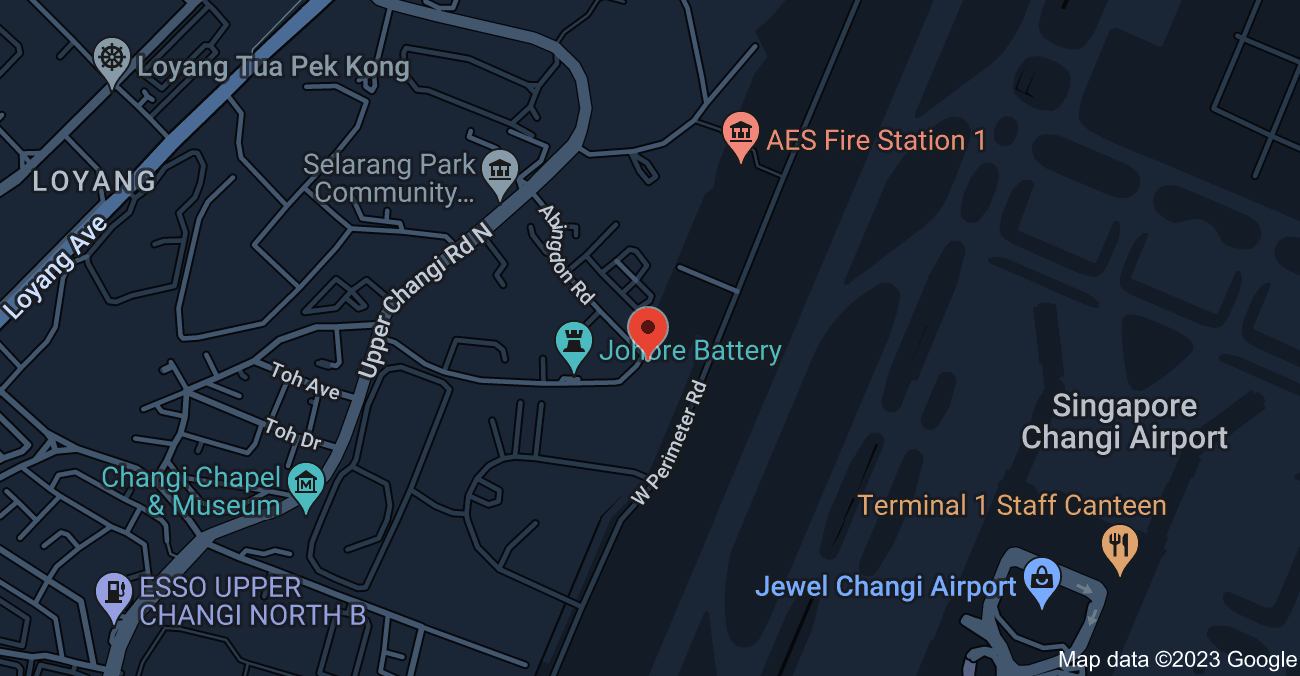 Beyond its status as an F&B hub, the Cosford Road site boasts a rich historical significance. 
During the 1930s, it was a vital component of the British coastal defence network, functioning as part of the primary artillery battery. Housing three 15-inch guns, the site was strategically positioned to thwart potential sea-based attacks by enemy forces.
During the Japanese invasion of the Malay Peninsula in 1942, the battery's guns were turned towards land for the first time. Two of them were fired upon enemy infantry positions in Johore. 
Consequently, on the night of 12 February 1942, the British destroyed the guns at Johore Battery rather than let them fall into enemy hands.
The location was marked as a historic site by the National Heritage Board.
Most recently, the area hosted 555 Villa Thai, which promoted the same incentive of looking at the beautiful Changi runway while enjoying delicious food.
While 555 Villa Thai, unfortunately, ended up closing down in August 2022 after operating for more than six years, foodies can now look forward to this new F&B park that promises a broader set of food offerings.
What Does the Park Feature?
Mr Ant Tee, Director of Tee Tree Investments, said the park aims to be a vibrant space that injects "a breath of fresh air" into its surrounding neighbourhoods. 
Located beside the Changi strip, which hosts the best airport in the world, aka our national pride, Changi Airport, guests can look forward to posting the Instagrammable views of its landing strip while enjoying creative gourmet offerings from F&B partners hosted at the park.
While the park's features seem to cater more to tourists arriving from the airport, Mr Tee emphasised that the park will also cater to plane-spotting enthusiasts and locals with a sense of "discovery and wonder".
An outdoor performance stage with a large digital screen will accompany the park, allowing guests to enjoy live music, day parties and sports broadcasts. Moreover, an adult fun slide and indoor and outdoor seating areas with over 340 seats are also included in the park.
Cosford Container Park will be operational daily between 11:00 am to 1:00 am on weekdays and 8:00 am to 2:00 am on weekends. 
It is surrounded by a mix of nearby residential neighbourhoods, with the dense population of Pasir Ris and Tampines a short 10-minute drive away.
Further Plans
In addition to the Cosford Container Park, Tee Tree Investments have announced their plans to redevelop the restored Johore Battery site, located next to Cosford Container Park at 27 Cosford Road, while safeguarding its historical significance, artefacts, and replicas. 
As part of the 60th-anniversary commemorative program for the fall of Singapore, the Johore Battery site was officially renovated on 15 February 2002. Approximately 200 former prisoners of war, war veterans, friends, and family were present to witness the event.
Tee Tree Investments obtained the place through a recent tender.
---
Advertisements

---

Fresh grads, you don't need any experience to earn up to $4,200 with this "secret":
Read Also: