Singapore produces good shows.
Now before you scoff, I'm not pulling this out of thin air.
A Singapore drama recently beat a Korean drama. And it's not just any Korean drama. It's Crash Landing On You.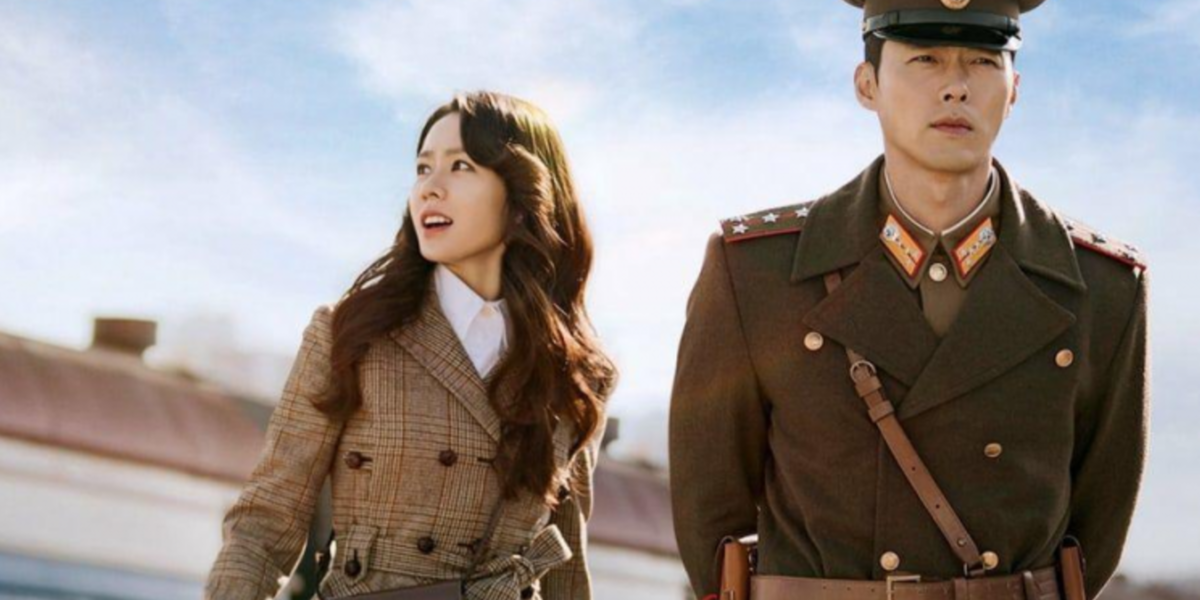 Yes, that drama that everyone went crazy over previously.
Here's what you need to know.
Mediacorp's First M18 Drama Beats Crash Landing on You in Asia Contents Awards
Singaporeans were surprised when Mediacorp announced that they're producing their very first M18 drama series, Last Madame, for public consumption.
The drama had Joanna Peh almost fully nude in front of Taiwanese model-actor, Jeff Chou.
After all, we're not known as the country of censorship for nothing, right?
Well, whoever it is at Mediacorp who fought for such a series to be produced and aired should be smiling themselves to sleep at night now.
Because at the Busan International Film Festival, the Last Madame tied with When The Camellia Blooms, a Korean drama, to win this year's Asia Contents Awards.
Both dramas beat several powerhouses, including:
Crash Landing On You
Kingdom Season 2
Hyena
Taiwan's Someday Or One Day
China's The Bad Kids
The Asian Content Awards recognises outstanding drama series on streaming services like Netflix or on TV.
This year, there were 75 submissions from 17 different countries.
Peh was incredibly happy with the show's performances and shared a heartfelt message on social media.
"It's been a year and I'm most grateful for having met and worked with the wonderful cast and dedicated crew of Last Madame. Congratulations @ochrepictures, thank you for bringing all of us together."
Last Madame – About A Brothel Owner
Set in the 1930s, the plot takes place in a Singapore brothel, with the story focusing on female empowerment. Of course, it would be "bolder in its depiction of sex and violence", though you'd have to admit that there's still a line they can't cross since shows in Netflix are either R21 or PG.
---
Advertisements
---
It's an English drama that has twelve episodes, with each taking half an hour. Joanne Peh plays a brothel boss and boy does she look the part:
According to the director of the drama, the M18 rating allows them to "to show the life in a brothel authentically, and more importantly, show how women lived and were treated in the 1930s. And here's where we differ from Game of Thrones, which I feel had lots of gratuitous sex for its own sake."
If you haven't watched the series yet, it also has a parallel storyline set in the present, so it won't be too jaded for people who can't stand scenes set in the past.
Other Awards At The Festival
South Korean actress Kim Hee-ae (World Of A Married Couple) shares the Best Actress award with Japanese actress Haru Kuroki (Nagi's Long Vacation).
Taiwanese actor Joseph Chang (The Victim's Game) shares the Best Acor award with South Korean actor Ju Ji-Hoon (Kingdom Season 2).
---
Advertisements
---
Chinese teenage actor Rong Zishan (The Bad Kids) and Thai actor Paris Intarakomalyasut (In Family We Trust) were awarded the Best Male Newcomer award.
South Korean actress Jeon Mi-do (Hospital Playlist) and Thai actress Plearnpichaya Komalarajun (One Year) got the Best Female Newcomer award.
Kingdom Season 2, the show, was awarded the Best Writer and Best Technical Achievement Awards.