---
Advertisements

---
Last Updated on 2023-02-19 , 10:52 am
Adulting is not just about earning your own income, but also doing your own household chores.
Speaking from personal experience, doing your own household chores like laundry can be quite daunting sometimes.
For the first time when I tried to wash my own clothes, I flooded the washing machine instead because I put too much detergent. Little did I know that there is something called laundry pods that existed on earth. 
For fellow Gen-Zs out there or even homeowners who are seeking more convenience, laundry pods are just what you need.
Here's Why You Should Use Laundry Pods Instead of Traditional Detergent
The greatest advantage of a laundry pod over traditional detergent is its convenience. All you need to do is to throw a pod in (or two, for a heavier load) and that's it.
Measuring how much washing powder is needed? Ha.
For a specific number of loads, a laundry pod contains the proper dosage of detergent, a brightening agent, fabric softener, and stain remover. So, when loading the washing machine, there is no need to measure or estimate the proportions of all these items; simply place one or two pods in the washer drum depending on your needs.
Pods are also lightweight and require minimal storage space. Less packaging waste is also involved and the pods also contain lesser water, thus enhancing the cleanliness of your clothes.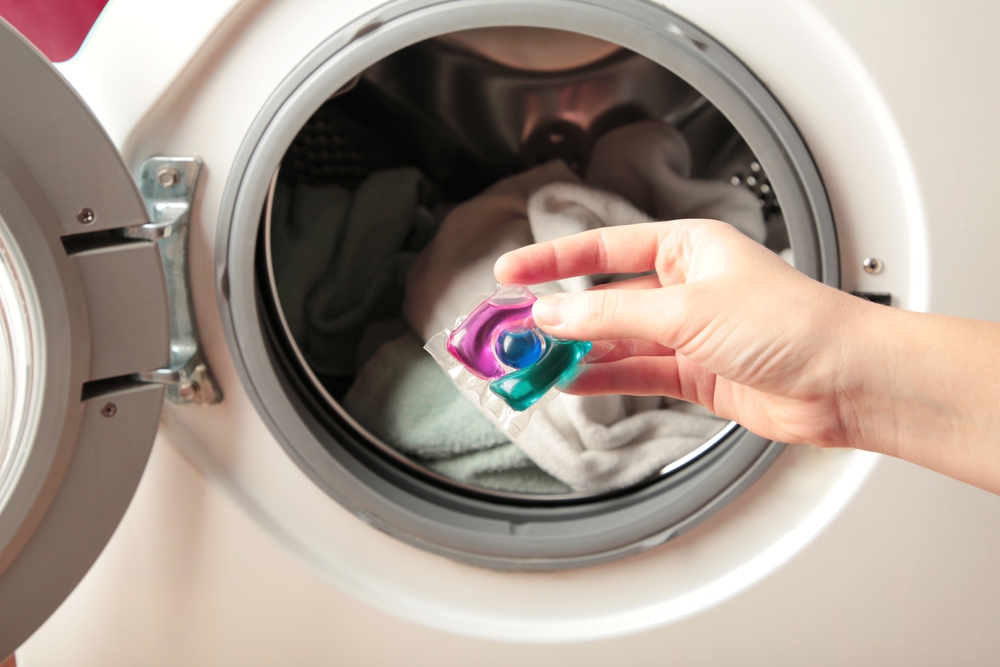 Also, you might have observed detergent residue in the detergent tray if you use liquid or powder detergent, and it's not because you've overused them, but simply because they're not being used.
---
Advertisements

---
Pods, however, are constructed of water soluble films and leave no residue behind, leaving your washing drum and detergent tray cleaner.
While this is rather subjectively, compared to liquid or powder detergent, laundry pods clean garments more effectively. To effectively clean the clothes, they contain powerful liquid detergent and spot remover.
You can get the Ka 4-in-1 Antibacterial Laundry capsules (S$40.80) if you're new to laundry pods.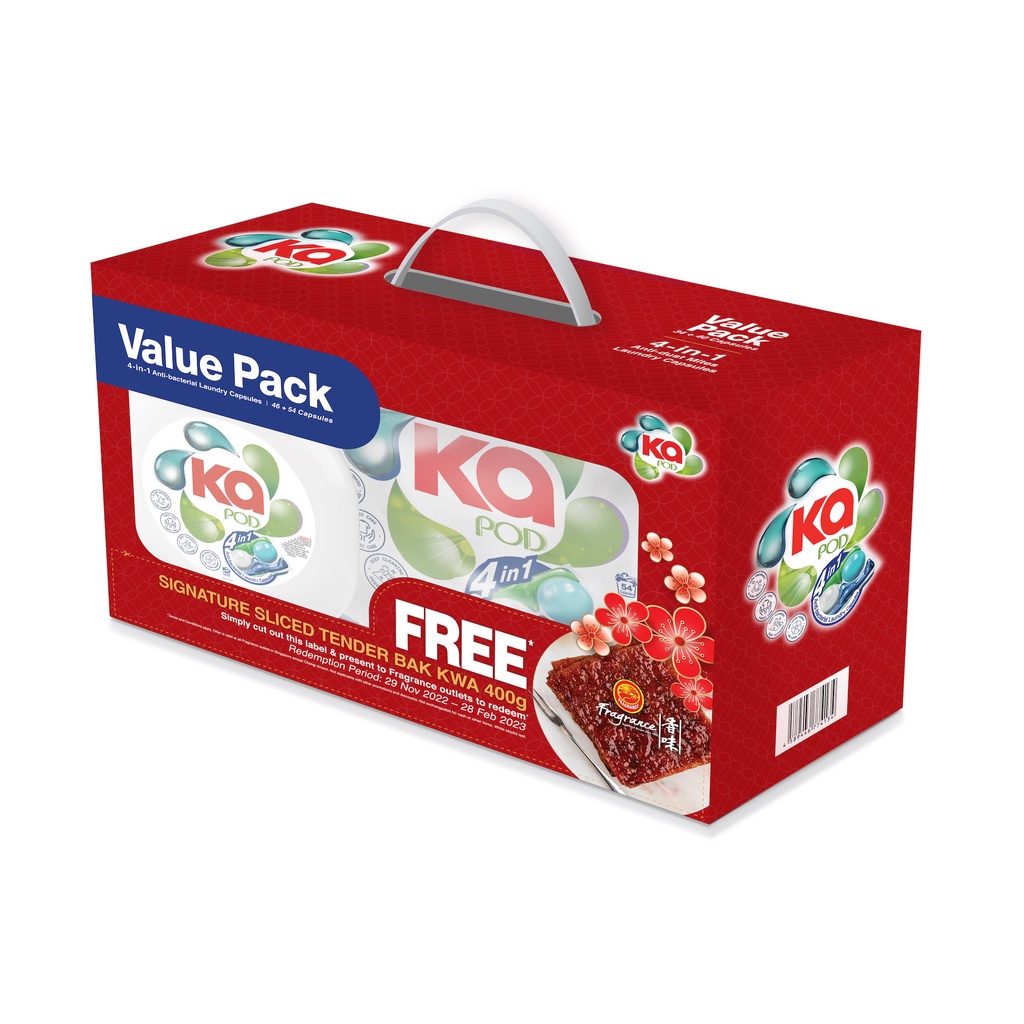 Yes, you've probably also see TikTokers promoting this.
For people who are first-time users of the capsule, it is a common mistake to burst the capsule. You do not need to do so as the capsules easily dissolve in water and can wash up to 6kg of clothes.
The capsule is also suitable for indoor drying and helps to soften and brighten your clothes.
That's not all because the bundle also comes with 400 grams of free bak kwa from Fragrance (this is still valid even when CNY is over, because come on: Who says we can only have bak kwa during CNY?).
You can buy it here (or just head to TikTok and wait for someone to promote it).

Here's why a 4-day workweek might finally really be possible in Singapore soon:
Read Also: