---
Advertisements

---
If you are a fan of Le Le, the first panda cub born in Singapore, I have some unbearable news.
The beloved panda cub will be returned to China in December.
Of course, we saw this coming.
Under the terms of Chinese panda loan agreements, cubs born abroad are typically returned to China when they turn two years old.
Nonetheless, it is still sad to say goodbye to Le Le.
Le Le Returning to China in December
Le Le, who was born to pandas Kai Kai and Jia Jia, will say goodbye on 20 November 2023, his final day in the Pavilion Capital Giant Panda Forest exhibit at River Wonders.

A farewell event will be held for him on that day, so mark your calendars if you want to catch him one last time.
After 20 November, Le Le will be quarantined until he leaves for China.
According to a statement by the Mandai Wildlife Group, he will leave for China in the "second half of December".
It added that the panda has increasingly shown signs of independence, such as eating, resting, and playing by himself.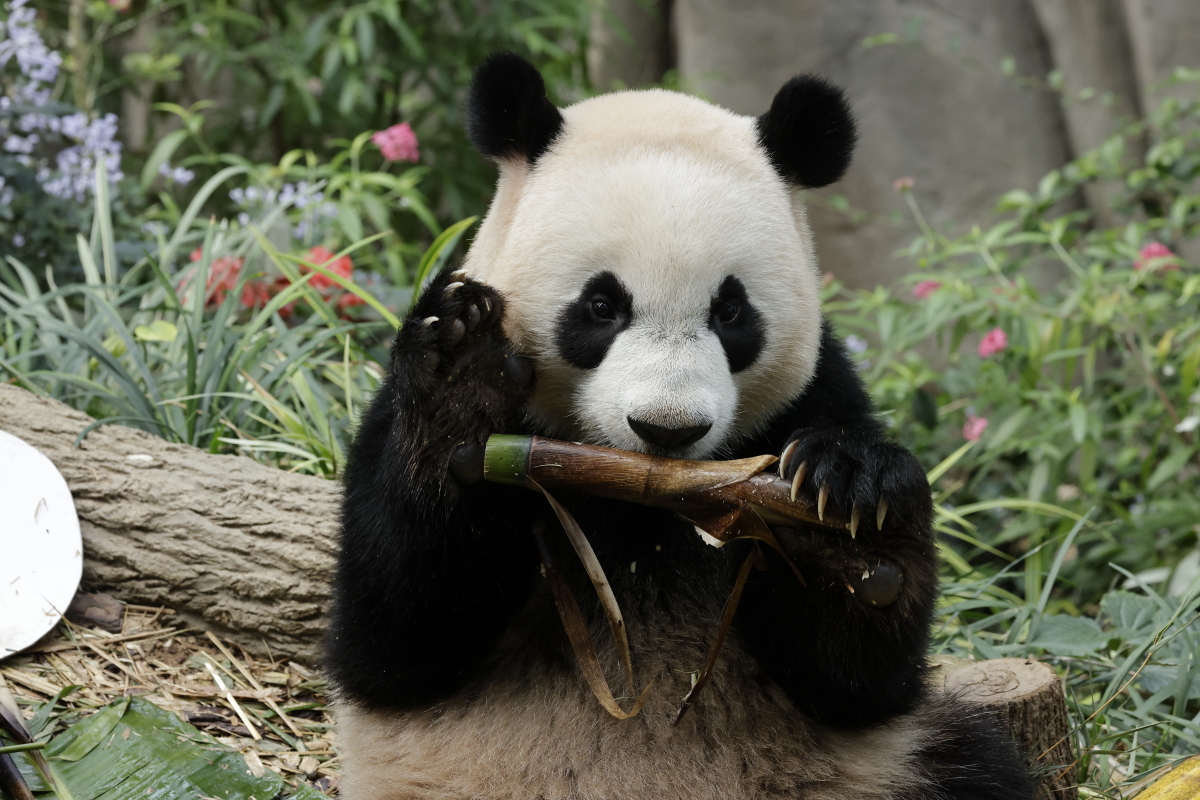 In addition, Jia Jia, his mother, has started to show "slight avoidance behaviours such as moving away when he approaches".
While that sounds heartbreaking, there's no need to worry.
This avoidance is a part of the natural life stage progression of Giant Pandas, who are solitary by nature.
The group added, "In the wild, behavioural changes in mother pandas lead to the eventual rejection of their cubs."
Le Le will return to China to "fulfil the important mission of contributing to the conservation of the giant panda species".
Considering only about 1860 giant pandas are left in the wild, this mission is an important one.
Preparing for Separation
In the upcoming months, the Mandai Wildlife Group, along with experts from China, will ensure Le Le is in "optimal condition" for his voyage.
He will be supplemented with vaccinations, health assessments and conditioning to prepare him for the journey.
Of course, the team is also preparing Kai Kai and Jia Jia for the separation.
The duo will remain in Singapore at River Wonders under the care of Mandai Wildlife Group.
The group will continue to collaborate with China to ensure their well-being.
---
Advertisements

---
According to the Mandai Wildlife Group, since February, its animal care team has been conditioning Le Le in a new private den away from Jia Jia.
Since August, feedings have been carried out in different dens as well.
The statement also announced that Jia Jia and Le Le will be exhibited at different times in the near future.
Viewers will be able to see Le Le from 10 am to 2 pm in the exhibit.
Meanwhile, viewers can see Jia Jia from 2 pm to 6 pm.
Well-loved
If you didn't know, it is very difficult to breed giant pandas in captivity.
---
Advertisements

---
Females like Jia Jia ovulate only once yearly, and her fertility peaks for a mere 24 to 36 hours.
The birth of Le Le only came after Kai Kai and Jia Jia's seventh breeding season.
The pair began mating in 2015, and Le Le was born on 14 August 2021.
Even though it looks like he won't be getting a Singapore PR, his birth was so special that Prime Minister Lee Hsien Loong congratulated the Mandai Wildlife Group team.
On Le Le's second birthday this year, fans sporting panda-related T-shirts, headbands and other accessories gathered at River Wonders to celebrate his birthday.
---
Advertisements

---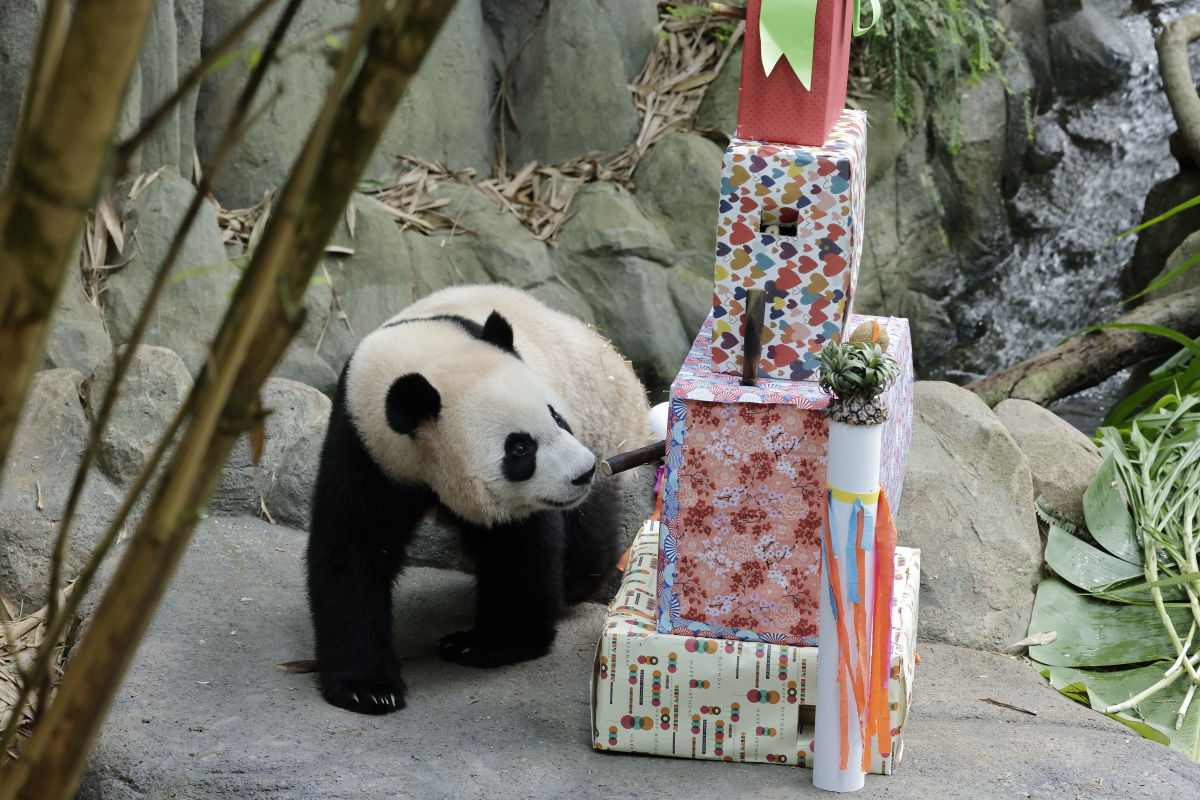 Dr Cheng Wen-Haur, the deputy chief executive and chief life wild sciences officer of Mandai Wildlife Group, said, "Since his birth in 2021, Le Le has captured not only our hearts, but also that of the entire nation and overseas visitors, giving us many joyful moments as we watched him grow."
Bon Voyage, Le Le! Campaign
River Wonders has prepared a unique itinerary of events to send Le Le off.
From 6 to 31 October, there will be a 40% discount for the one adult and one child admission bundle to River Wonders.
During the same period, fans can reminisce on Le Le's growth through the Growing Up with Le Le and Playtime with Le Le activities, where they can find photos of the panda's milestones and the best moments of his playtime.
On 6, 7, 8, 14, 15, 21, 22, 28 and 29 October, fans can drop off fan mail like letters, drawings or photos for Le Le.
While he may not be able to comprehend his fan mail, it is the thought that counts.
You can visit the Mandai Wildlife Reserve website to keep up with Le Le-centred events.
Panda Diplomacy
Kai Kai and Jia Jia arrived in Singapore from China in 2012 under a decade-long agreement.
---
Advertisements

---
The agreement is called the "Agreement on Cooperation in Panda Conservation and Research", popularly known as"panda diplomacy".
China loans giant pandas to foreign countries as a gesture of goodwill.
In 2022, it was announced that Kai Kai and Jia Jia will extend their stay in Singapore till 2027.
Le Le isn't the only panda returning to China this year.
On 29 August 2023, it was announced that Yi Yi and Sheng Yi, the two panda cubs born in Malaysia, would return to China.
The female panda cubs, born in 2018 and 2021, respectively, were supposed to be returned to China when they turned two years old.
However, the COVID-19 pandemic caused years of delay.
The cubs are the offspring of Xing Xing and Liang Liang, who were loaned to Malaysia in 2014 for a decade to celebrate 40 years of diplomatic relations with China.

Fresh grads, you don't need any experience to earn up to $4,200 with this "secret":
Read Also: