---
Advertisements

---
For Singaporean actor Li Nanxing's 58th birthday, more than 50 artists and business friends gathered together to give him a surprise birthday party.
It was a thoughtfully planned event, as the birthday theme revolved around the television series called The Unbeatables.
Running three seasons long, it is a show that helped Li Nanxing rise to prominence as he played the protagonist Yan Fei.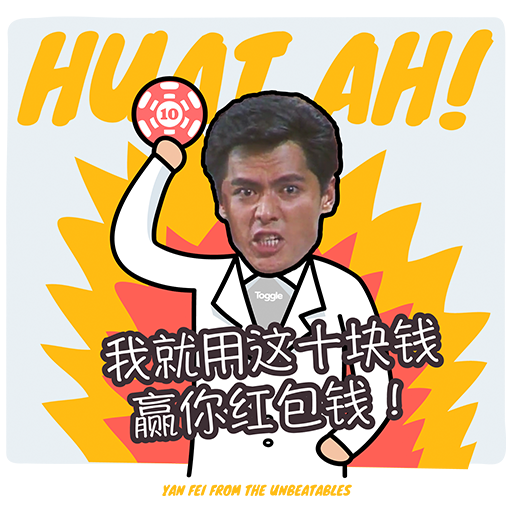 (The caption reads: I will use this ten dollars to win [all] your hongbao money!)
The Birthday Party
Li Nanxing was born on 7 November 1964.
In order to ensure that more people could attend, and that Li Nanxing would be none the wiser, the birthday party was hosted on Saturday (5 Nov) instead.
The day began with Nanxing's agent "deceiving" the actor into thinking that he had a meeting with Vivian Lai—a fellow Singaporean actress—at a Japanese restaurant that was run by his friend.
Back then, Nanxing had replied in Mandarin, "Meeting ah, fine, let's finish it quickly, I need to go to the dessert shop to help out."
It turns out that Nanxing's family had opened a dessert shop, and he would help out whenever he had the time since it was facing manpower shortages.
Gambling Themed Party
What Nanxing originally thought would be a meeting turned out to be a spectacular party.
Upon arriving at the restaurant, he immediately saw a set-up reminiscent of The Unbeatables: the dining tables had been transformed into gambling tables with poker cards on top, the walls had the words "The Unbeatables" (双天至尊) hung up, and the most interesting part was that the birthday cake followed the theme too.
---
Advertisements

---
His miniaturised figure in a black tux was sitting on a die, flanked by "AKJA" cards in spades, there were gambling chips pasted to the sides, as well as mahjong tiles, more poker cards, and gold bars decorating the whole cake.
The agent explained, "Since Li Nanxing's most popular series was The Unbeatables, the surprise party members decided to use the show as a theme, so the birthday cake was designed with The Unbeatables in mind."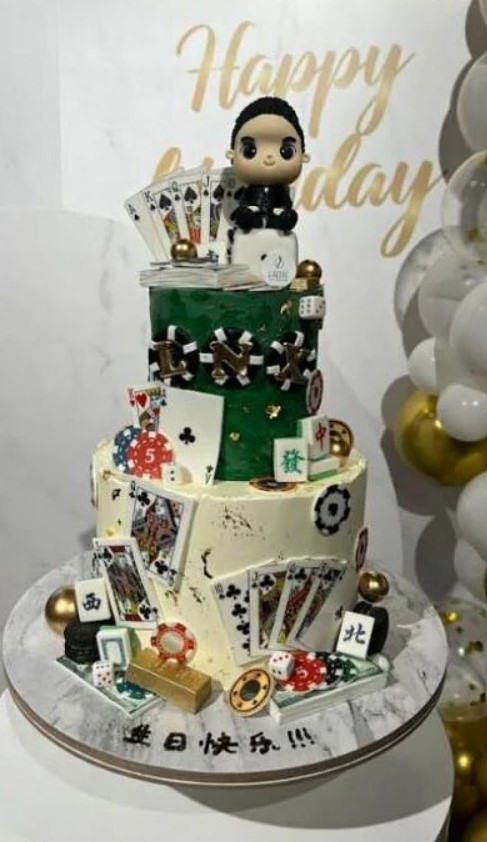 Prior to the event, the agent had booked the second floor of the Japanese restaurant for the whole day, so Nanxing could interact with his artist-friends without outside interference. Reportedly, more than 50 people attended the party.
When Nanxing saw the elaborately decorated birthday party, he was overjoyed.
There were many guests at the party, including Li Mingshun (Christopher Lee), Fann Wong and her spouse, Zheng Geping, Hong Huifang and her husband, Huang Shinan, Pan Linging and her husband, Huang Biren and more.
DJ Kemin from UFM100.3 and DJ Yiling from Love 972 were the emcees of the party.
Allegedly, Mark Lee came in at the last minute to wish Nanxing a happy birthday.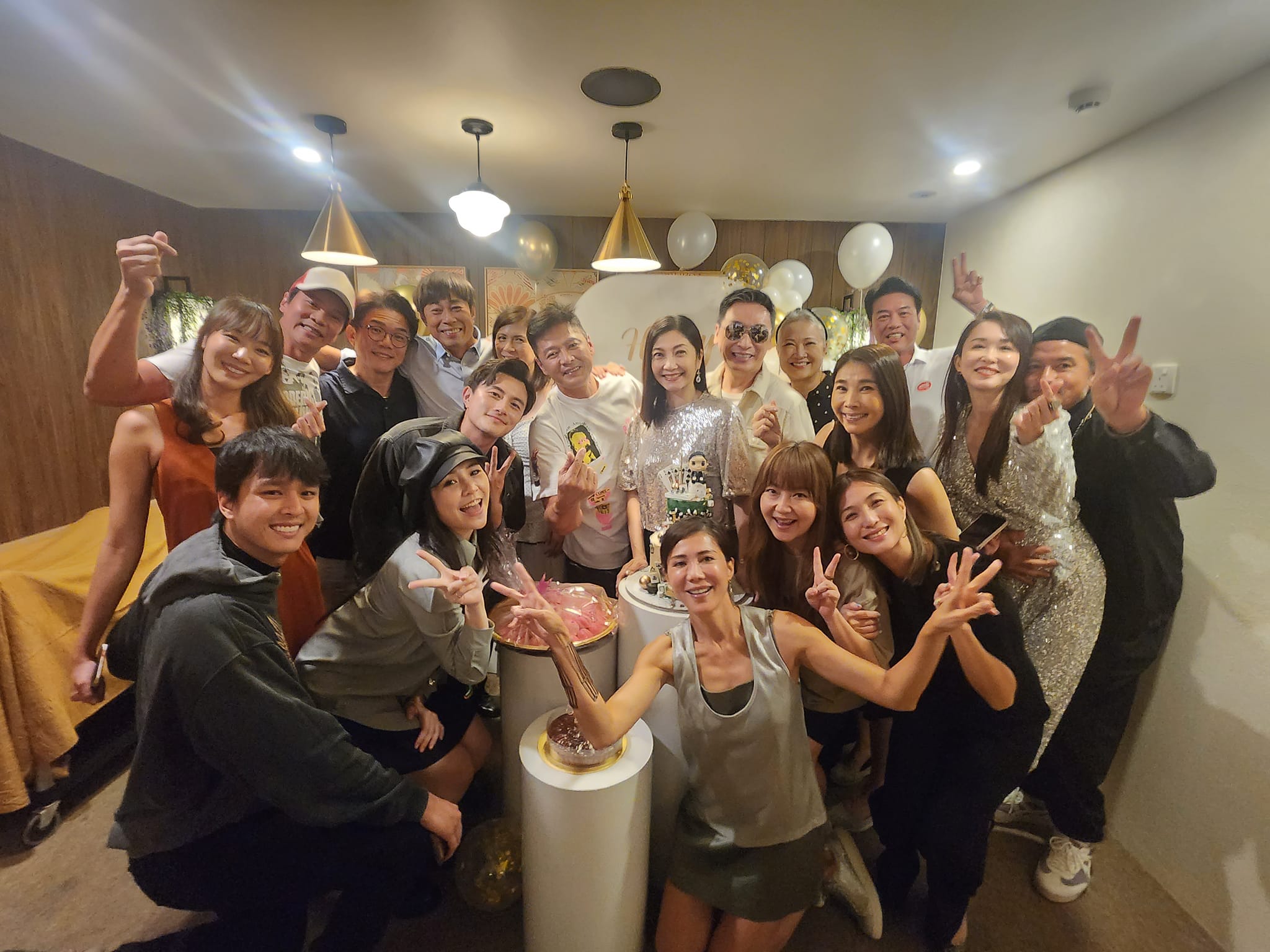 While Nanxing was cutting his beautiful cake, he exclaimed: "[I] am very happy that everyone came to celebrate my birthday today, this party was your gift to me. Every person can only do so much; it requires your combined effort to achieve this! [I] hope everyone will stay healthy and that your days will only become better!"
The most sentimental gift that the party prepared was a montage of Nanxing's performances over 38 years. Of course, since he was dubbed "The King of Gambling", some of the most well-known clips came from The Unbeatables.
The throwback definitely evoked tons of fond memories from the attending artists.
---
Advertisements

---
Join our Telegram channel for more entertaining and informative articles at https://t.me/goodyfeedsg or download the Goody Feed app here: https://goodyfeed.com/app/
Well-Wishes From Overseas Colleagues
Li Nanxing's claim to fame extends beyond Singapore's shores too.
Over the years, he has developed a name for himself overseas.
Thus, some of his former colleagues like Taiwanese artists Fon Cin, Alex Ko, Chantel Liu, Tsu-Ping Chiang, Chen Meifeng delivered their birthday wishes to Nanxing through video calls. 
Based on the photos of the party, Nanxing was over the moon, and he even sang with other artists. Apparently, the birthday party eventually became a large-scale karaoke.
All in all, it sounded like a wonderful celebration for Li Nanxing.
And since today is 7 November, Goody Feed hopes that Li Nanxing will have a great birthday and year ahead of him!
---
Advertisements

---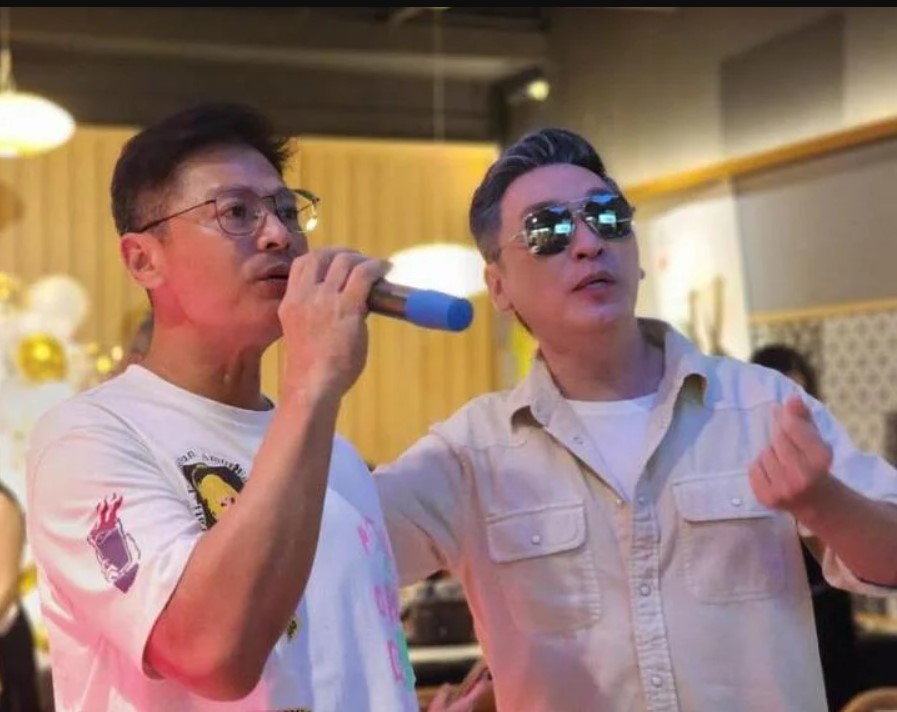 Read Also:
Featured Image: Facebook (Shin Min Daily News 新明日报)

Your parents are wrong: MSG (Monosodium Glutamate) is good for you (sort of). Here's the truth:
Read Also: